Formula E completing the rest of its 2019/20 season entirely behind closed doors would be completely accepted by participants in the championship, according to two leading paddock figures.
While all major racing series are restarting in limited conditions and without spectators, the likes of Formula 1, MotoGP and IndyCar may all be able to relax that situation as their delayed 2020 calendars progress.
But with Formula E now likely to run a series of events all at the Tempelhof airfield in Berlin in August to complete its interrupted 2019/20 campaign, its current season will conclude without fans or sponsors present.
That situation won't change until the likely start of the 2020/21 season in Saudi Arabia in December at the earliest.
BMW i Andretti Motorsport driver Alexander Sims and Envision Virgin Racing managing director Sylvain Filippi have both told The Race they would support the closed-doors measures that appear to be the most likely conclusion to the campaign.
Plans to race in the UK too are set to be put on ice following the British government's decree to implement a 14-day quarantine period for the vast majority of visitors to the country.
Formula E is unlikely to be granted the same exemption that has been permitted for F1.
The Race understands that detailed measures to hold behind closed doors events at Tempelhof are being worked on with specific scenario analysis of putting on races with limited personnel and no spectators present being planned.
These include special cluster zones for teams, COVID-19 testing protocols and using a virtual media centre to limit the number of people on-site at the event to under 1000 present.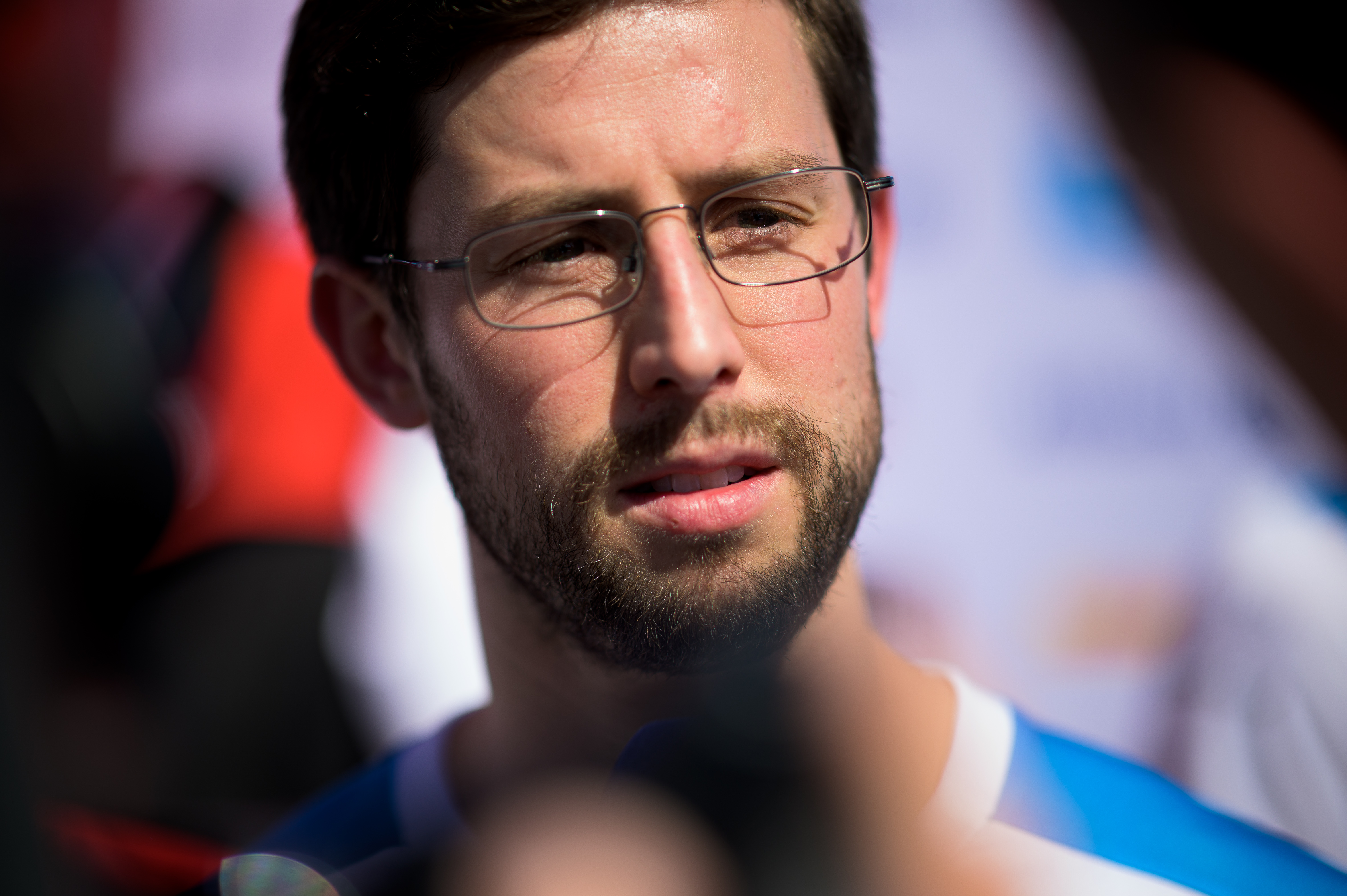 "It would be a shame [to race behind closed doors], but also totally understandable in the current circumstances," Sims told The Race.
"I think beyond that we do need to try and get racing again to kickstart things.
"There's obviously a big balancing act, more from a country's governmental level I guess where Formula E's not really the priority.
"But I think we do need to get back to some level of operation. I wouldn't say normality, but some level of things happening in society.
"I guess people are largely concerned about the economy and in a way that's not the priority, its people's health.
"But at the same time there's going to be a tipping point between the economy dropping enough that actually that becomes detrimental to people's health.
"I'm not saying that Formula E is a crucial point in keeping people healthy, but it's one tiny part of society, so as society gets back underway and operating a little bit more normally Formula E surely can as well."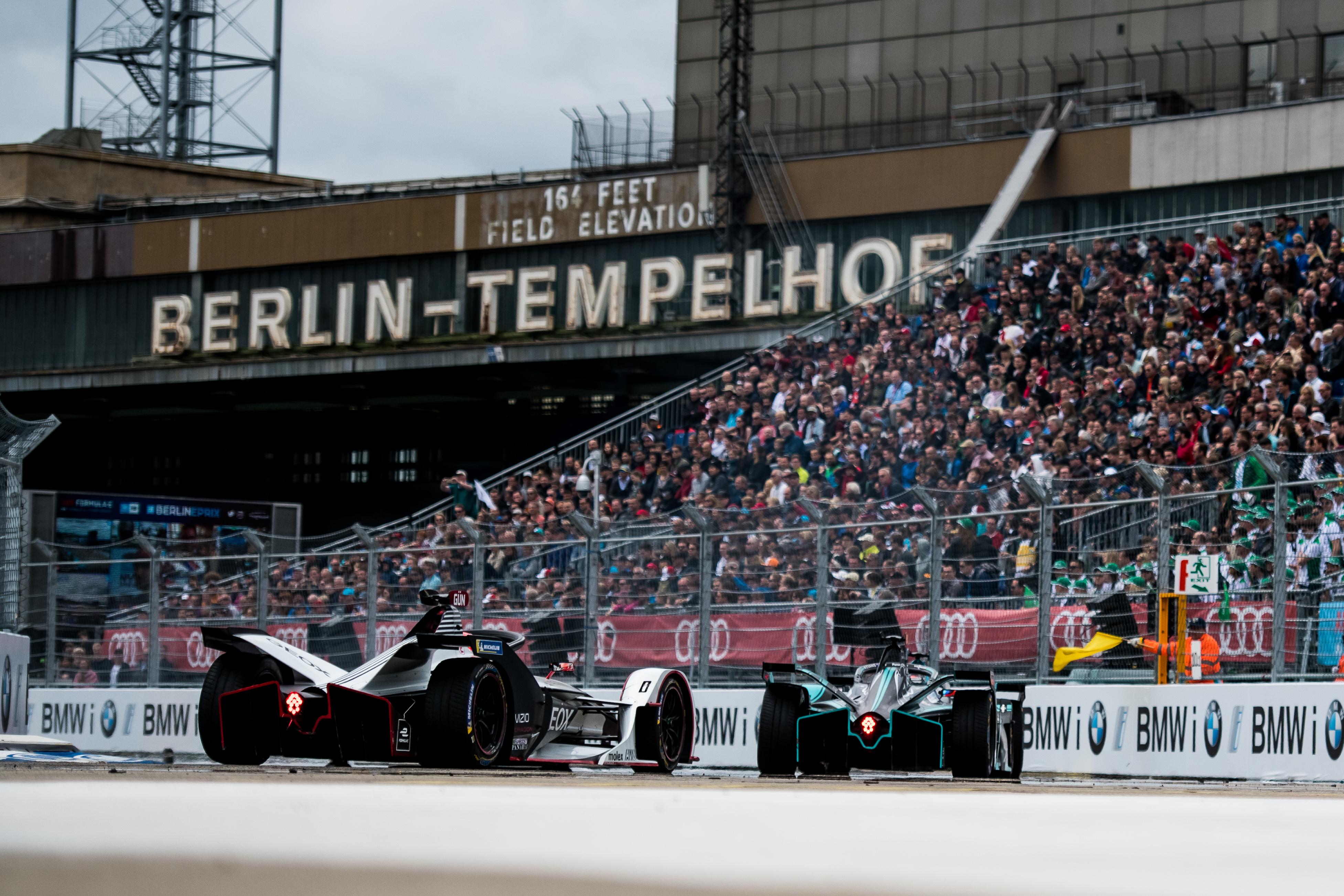 One of the possible venues for hosting races was known to be Silverstone, which joined tracks such as Valencia, Portimao, Brands Hatch and Donington Park as circuits explored to host a race before the Tempelhof residency in August became the most likely option in recent weeks.
The Envision Virgin Racing team headed back into its Silverstone base this week under social distancing measures ahead of the return of its race cars from a Valencia holding paddock.
Filippi believes that there will be a natural appetite for sport in the coming months in whatever capacity it can be brought back in.
"If we can't invite guests or sponsors it is a big shame of course but at least we can get a few races in before hopefully things get better," he told The Race.
"For sure we can't go near cities at this time but I think in the coming months people will be wanting entertainment, this is natural. They will want to see events, matches, races, whatever because things will have to start to be remade and reanimated somehow."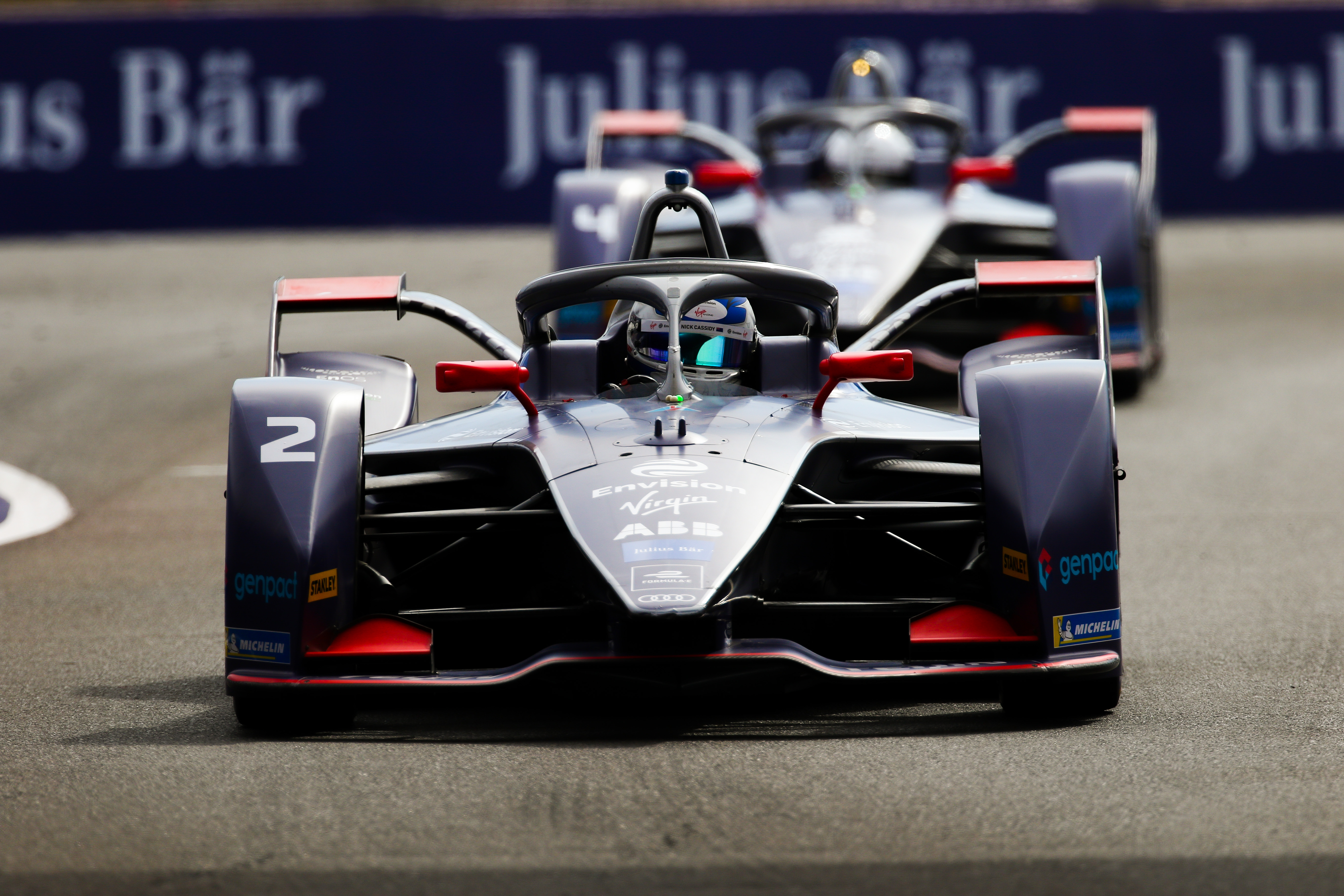 Concern about the PR fallout for championships regarding COVID-19 outbreaks within a paddock and the tracing back to Formula E is likely to be at the top of risk assessment plans throughout world motorsport at present.
"Obviously that would be massively detrimental to the championship's short-term future, you'd have to shut it back down again," added Sims.
"It's got to be done at the right time and we can't do it too soon. I don't think we can be, and I don't think anyone is being too blasé.
"I think Formula E has acted very well so far on it, they've been proactive and correctly cautious over the situation."
Formula E's title sponsor ABB has also backed events being held without a crowd.
A spokesperson told The Race that "while ABB, as title sponsor, does not decide on the race calendar or the logistics of how the races are held, given the COVID-19 outbreak we would fully understand and support the Formula E organisation if they decided to hold events behind closed doors, knowing they would only proceed with this option if it was safe to do so and under guidance from the relevant authorities".