Lucas di Grassi says that the motorsport industry will have to implement 'harsh measures' if it does not make significant technical changes to avoid the "perfect storm" it is currently threatened by due to the coronavirus pandemic.
The 2016-17 Formula E champion has generally been vocal on how motorsport needs to adapt to a post coronavirus world and has told The Race that it faces a battle just to survive as a professional entity.
Last week Formula E further delayed the resumption of its season beyond June after extending its so-called 'red flag' period of managing its suspension.
Like other major international championships, it is facing further disruption as it continues to look at additional cost-effective management on the back of delaying a new body kit package known as Gen 2Evo and re-organising its homologation rules for the next two campaigns.
Di Grassi, speaking on The Race Formula E podcast, detailed 'a perfect storm' of technology switch-over from internal combustion engines to electric powertrains and the major impact of COVID-19 on the automotive and by proxy the motorsport industries.
"If we look, motorsport was already, in a healthy economy, was already endangered because costs were rising and the level of engagement in the new generation of fans was not as high as the old one (generation)," said Di Grassi.
"Now, if you look at motorsport being financed, at least half of the sponsorship is coming from manufacturers and tier-one suppliers and these will now have a huge loss.
"They are in a perfect storm for the automotive industry.
"They are already facing a reduction of car ownership because peak sales were in 2017. Then there is mobility as a service as people are buying less cars and they are using Uber and other Apps.
"Then they are forced to abandon a product they can make a profit (ICE) and have to invest in a product which is electric cars which they don't have profit with at the moment and requires a lot of investment and it is a completely different animal."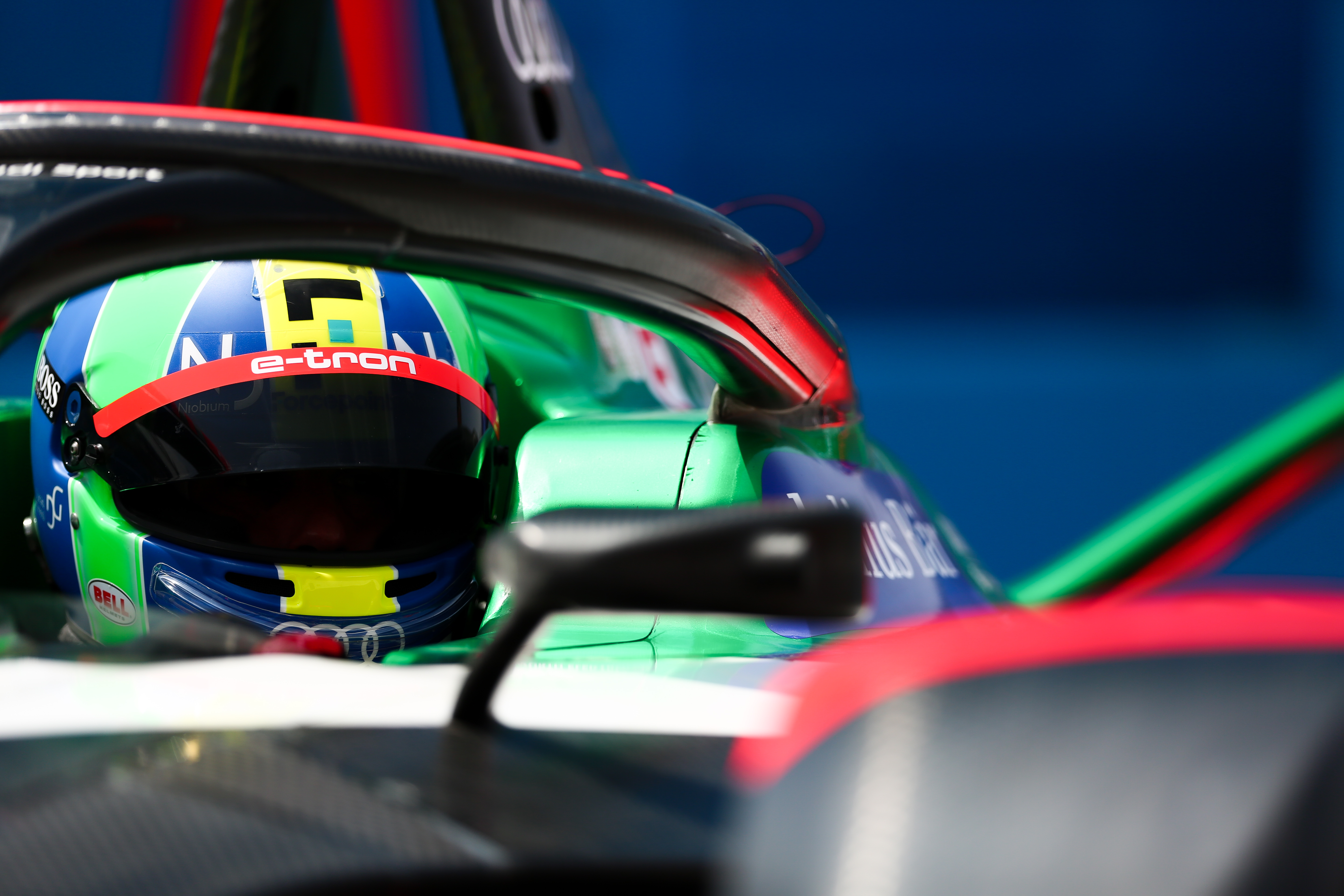 Di Grassi, who has driven for Audi since 2013, is studying for a master's degree in business administration at Harvard University in the United States and believes that recent data showing the devastating impact of the crisis on the automotive sector will have severe consequences.
"There already was a huge transition before but now with the pandemic we see 60-70% less cars sales worldwide which is the result we saw in March and I think April will be similar or worse, so it is the largest crisis in history for many sectors including for auto manufacturers and for motorsport," he said.
While Formula E has already addressed its immediate future on powertrains with an opening up of legislation on its 2020-21 procedures for homologation of new packages, Di Grassi thinks that Formula 1 has major decisions to be made in the coming weeks to safeguard itself.
"Formula 1 in particular has a huge fixed cost and huge overheads which will be very hard to pay, so I think motorsport will be forced finally to review their technical specifications, the understanding of the championship, costs and investment if they want to survive," said Di Grassi.
"We have seen that in 2008 and 2009 the highest costs with some F1 teams spending up to $1b a year in budget was the pre-financial crisis but after that we have never seen anything like it was before.
"And with the coronavirus crisis I don't think motorsport will ever go back to what it was before and there will be another step down.
"This will mean less professional racing driver jobs, lower salaries, less sponsorship and it will be more complicated for governments to finance races. All this means the media gives less coverage so I am not very optimistic how motorsport goes after the coronavirus crisis.
"It will survive but harsh measures will have to be done otherwise we could have a total collapse."