Nyck de Vries felt the Mercedes Formula E squad's team orders in the final stages of Sunday's London E-Prix were an attempt to "over-engineer" the race – hence why he ignored the request to help championship-leading team-mate Stoffel Vandoorne.
De Vries was running in third position but had a suspected broken damper on his Mercedes EQ Silver Arrow 02, albeit while still enjoying a comfortable gap over his fourth placed team-mate.
Vandoorne had come through from a 13th position grid start, and despite suffering some damage in some physical midfield battles in the opening stages, emerged in fourth position in the closing minutes.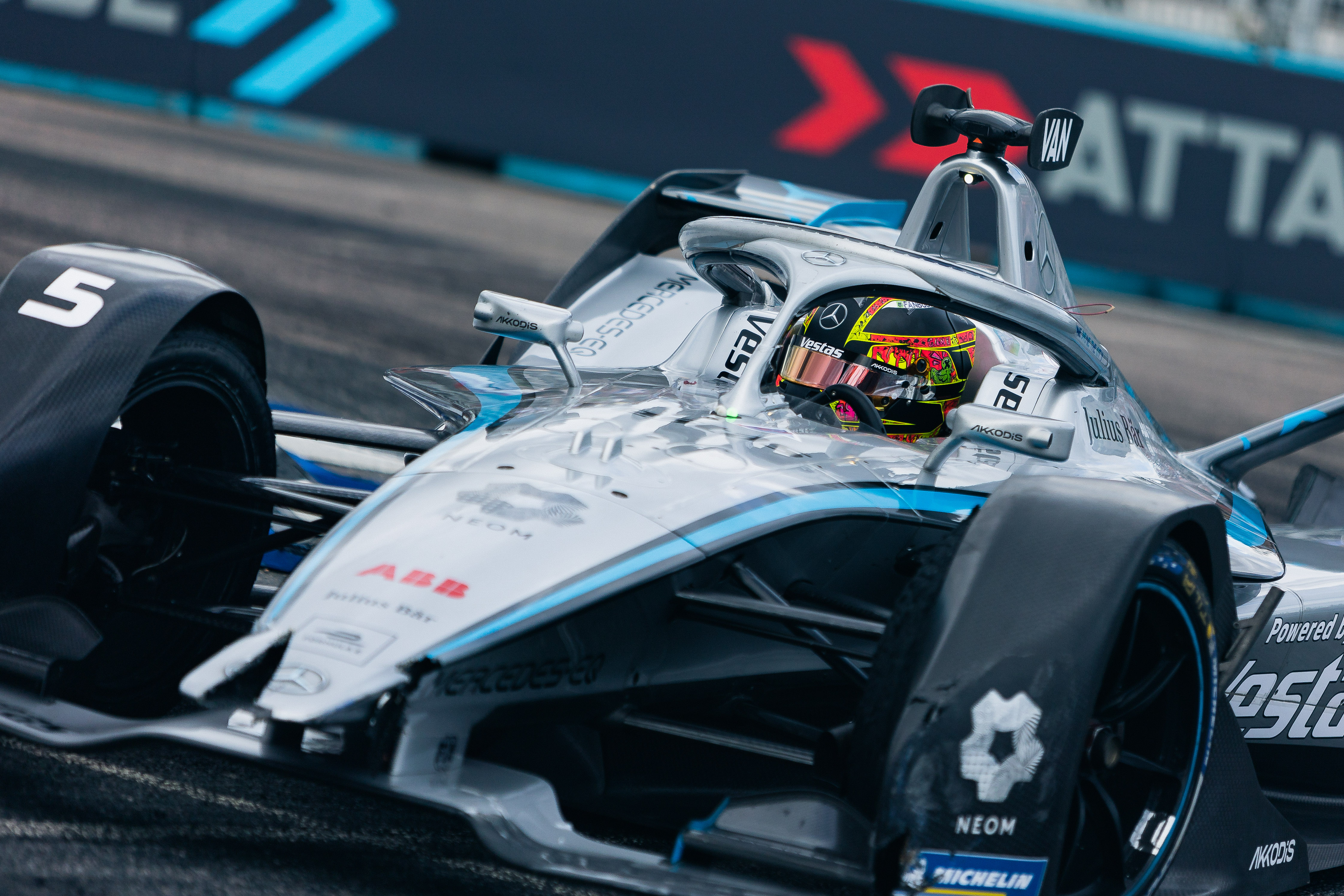 With his closest title rival, Mitch Evans, being forced to retire with a mechanical failure, Vandoorne's 24-point pre-race championship lead extended to 36 with 58 available in the season-closing Seoul double-header in a fortnight.
However, this could have become 39 had De Vries followed the order to give his hard-won podium away.
The prospect only arose when Evans retired, because before then the Jaguar had been running between the two Mercedes.
When it stopped, the last-lap order to give third position up was given to de Vries firstly via his engineer Albert Lau, who had in turn been given the order via team principal Ian James.
Lau then also gave his driver a clear indication on the gaps between the Mercedes pair and Antonio Felix da Costa's fifth placed DS on the penultimate lap to help him judge the position switch. These gaps were seven seconds and three seconds respectively.
But de Vries immediately questioned the call and then gave detail on why he would not follow it.
"Why? Give me one reason. He's [Vandoorne] got the points," De Vries said on the radio.
"I'm prepared to drive for Stoffel but with three rounds to go and 25 points lead I see no reason to give up a podium."
After the chequered flag he then sent a message direct to team principal James, stating: "Ian, you are allowed to say what you want to say."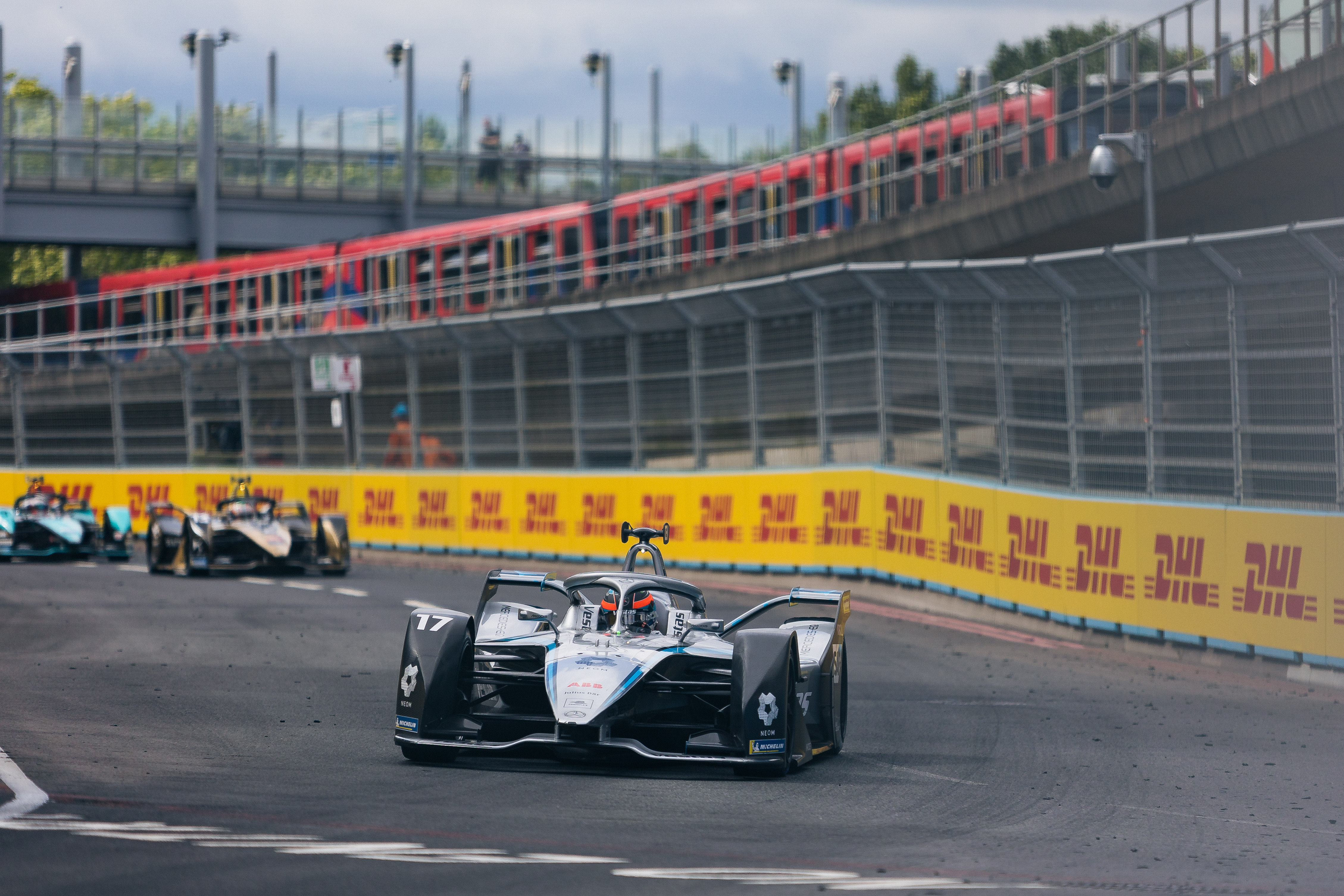 "Seven seconds!" he added referring to the time advantage he had over Vandoorne heading into the last lap.
"I mean, I thought my left wheel was going to drop off."
That related to some damage De Vries had picked up in the race that he said was affecting the handling of his car.
De Vries later said he had "obviously started backing off" after he realised the handling of the car was unstable.
"I was personally, first of all, afraid that if I was going to back off and something would have happened with my left front, then I would jeopardise more points, and at the same time I knew that Stoff's title contenders were all behind him, he has a very comfortable lead and there is no question on him winning the championship," de Vries told The Race.
"I just felt with three rounds to go it was a very silly call at that point given the gap [between Vandoorne and him on track].
"If we are just behind each other, fine, but I felt like it wasn't read properly."
De Vries also stated that he was "more than prepared to do whatever is required in the final two races to secure the drivers' championship" but at that point of the race he "just didn't see the necessity".
The reigning champion also insisted to The Race that had the gap between the two Mercedes been smaller he would "100%" have swapped places.
"But here, I would have had to stop completely and it would have looked silly and not the right thing."
De Vries summarised that Mercedes was "trying to over-engineer and be too clever" in the situation.
Mercedes will exit Formula E after the 2022 season finale, with McLaren taking over its team.
Neither driver is staying on for that – with Vandoorne heading for DS' new partnership with Dragon Penske and de Vries set to join the new Maserati project being run by what is currently Venturi.
Team boss James emerged from the Mercedes debrief saying that the "dynamic changed very quickly" once Evans was out and "we made the call pretty much straight away, and that was a call that was taken in collaboration with the team here, both the engineers and our strategists".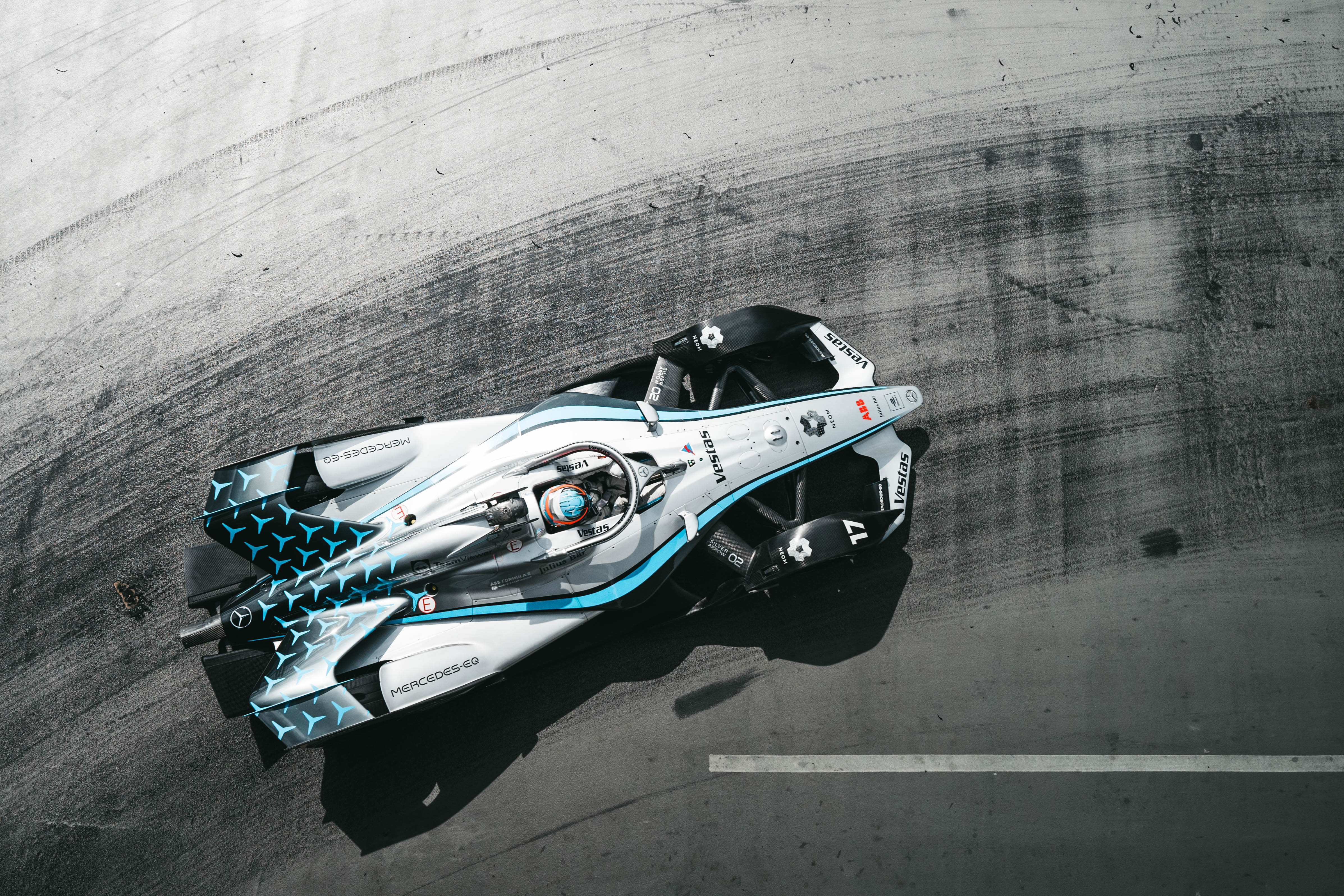 He acknowledged that "it wasn't heeded" and said Mercedes had always been clear it wouldn't compromise one of its drivers if they still had a title shot of their own – which was no longer the case for de Vries.
"I've always said that until we're at a point where it's mathematically impossible for Nyck to win the drivers' championship we'd think very hard if that was the right thing to do," said James of deploying team orders to help Vandoorne.
"We'd reached that point and that was also acknowledged.
"There's an element that he felt potentially he could still get past Jake [Dennis] for second and then that would change things again, obviously.
"But I think as soon as it was clear that that wasn't going to be the case then our expectation was that we would probably be swapping the order.
"Having said that, there was quite a significant gap between the two cars as well."
James reasserted his previous standpoint on intra-team choreography by admitting any such moves had a degree of jeopardy.
"As always in these situations there are all sorts of nuances and lots of things going on all at the same time and it's something that clearly we'll review internally," he added.
"We need to review it internally in a small group and make sure there is absolute clarity on what the expectations are."
From Vandoorne's perspective he was completely unaware that the call had been made to his team-mate and would only say he "wasn't angry about it" and that "hopefully it shouldn't make a difference at the end".
"I think the only time I might think about it is if I lose the championship by one or two points, then it would have been the right call to change it," Vandoorne added.
"But I want to take control of the situation myself, hopefully do a good job again in Seoul in both races and then hopefully have no doubt."
Vandoorne acknowledged that his 36-point lead, with 58 to play for at the first ever Seoul E-Prix in two weeks' time, was "definitely a big gap".