Jerome d'Ambrosio has taken over from Susie Wolff as team principal of the Venturi Formula E team after an internal reshuffle at the Monaco based team.
Wolff, who has been the team principal since 2018 will move into a CEO role with immediate effect and is set to travel to fewer races in her new position.
D'Ambrosio, a winner of three Formula E races during his career as a driver with the Dragon and Mahindra teams, takes up the team principal duties after a season spent as deputy team principal in 2021.
This included leading the team to its second ever E-Prix win at Puebla with Edoardo Mortara last June (pictured below) during a weekend in which Wolff was unable to make the event due to unforeseen travel issues.
The Race understands that the decision for Wolff to establish a different role in the team was taken last summer and that it centred upon her desire to have a different perspective fronting the business on a commercial and partner basis.
It is believed that D'Ambrosio was always likely to be in a position to step up as team principal for the operation, but the process was accelerated last summer.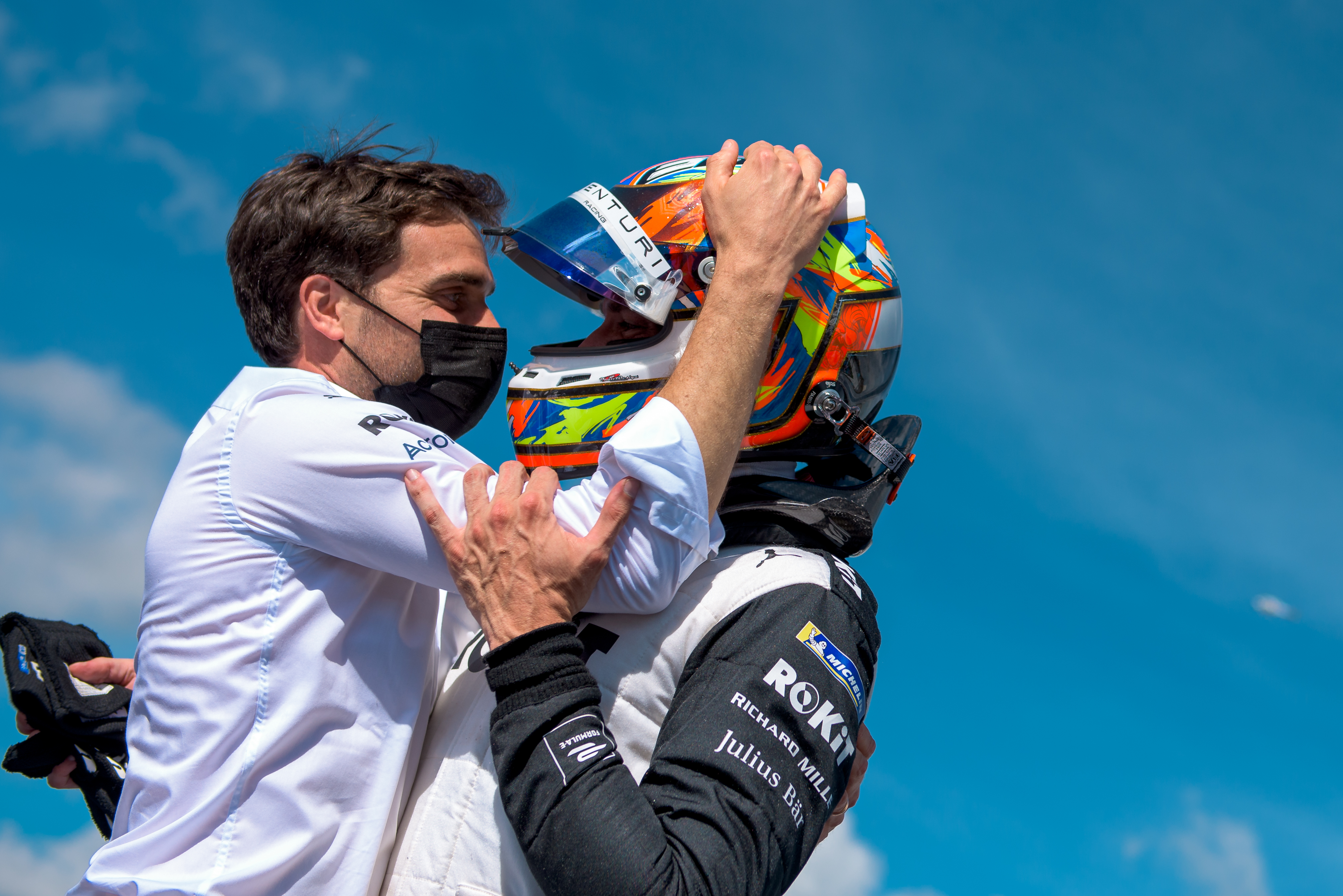 ROKiT Venturi is mostly owned by majority stakeholders Scott Swid and Jose M Aznar Botella. They purchased the team in December 2020, while Wolff and founder Gildo Pastor each retained minority interests.
"I'm grateful to the team for entrusting me with this opportunity," said d'Ambrosio.
"Over the past 12 months, I have learnt a lot from Susie, and I believe that together, we will continue to make an incredibly strong team.
"This team dynamic resulted in us achieving our most successful campaign to date which is a fantastic foundation to build upon for the future."
Wolff said that she felt that the "timing feels right for this change," and that "since taking on this role in 2018, I have experienced a great sense of pride and achievement from how we have gone from strength to strength as an organisation."
As well as d'Ambrosio and Wolff changing roles, the team has undergone a technical restructure.
Former race engineer Jeremy Colancon has now taken over as chief engineer after the departure of Jean-François Levere last summer. Colancon joined Venturi in 2018 after working with the Renault e.dams operation where he engineered Sebastien Buemi.
Cyril Blais, who engineered Pascal Wehrlein and Alex Lynn at Mahindra, has been hired to engineer Lucas di Grassi. Edoardo Mortara is also set to work with a new engineer in Pierre Paul Fery, who formerly worked with the Prema, ART and Hitech junior single-seater teams.
Venturi experienced its best-ever points haul in 2021 after Norman Nato followed up Mortara's Mexican win with a final race victory in Berlin.
The team replaced Nato with 2016/17 champion di Grassi, who signed a one-year deal to team up with Mortara, who will enter a fifth successive season with the team in 2022.