Formula E championship contender Alexander Sims admitted his Mexico City E-Prix was a "really surreal" experience, as BMW struggled in qualifying then surged in the race.
The BMW i Andretti driver started the race in a lowly 18th place on the grid.
Sims and his team were at a loss to understand its drop in outright pace compared to the first two events of the 2019-20 season, which garnered two wins and two pole positions.
His lacklustre qualifying lap then proved to be in complete contrast to a charging race in which he could fight through the field to a fifth place finish and a consolidation of second position in the points standings.
"In the race our pace was good and I overtook five or six cars, it was good fun but really surreal," Sims told The Race.
"We need to go back and understand it all, because I was very perplexed after qualifying.
"We went in with quite a similar balance and quite a similar set-up to practice, expecting the same things, and the balance in reality was actually vastly different.
"It really took me by surprise, a lot of oversteer. After the second corner I lost quite a lot of
confidence, and it showed in the lap time.
"We were very slow, quite frankly, and we are trying to understand everything that occurred. That is going to be a big focus now."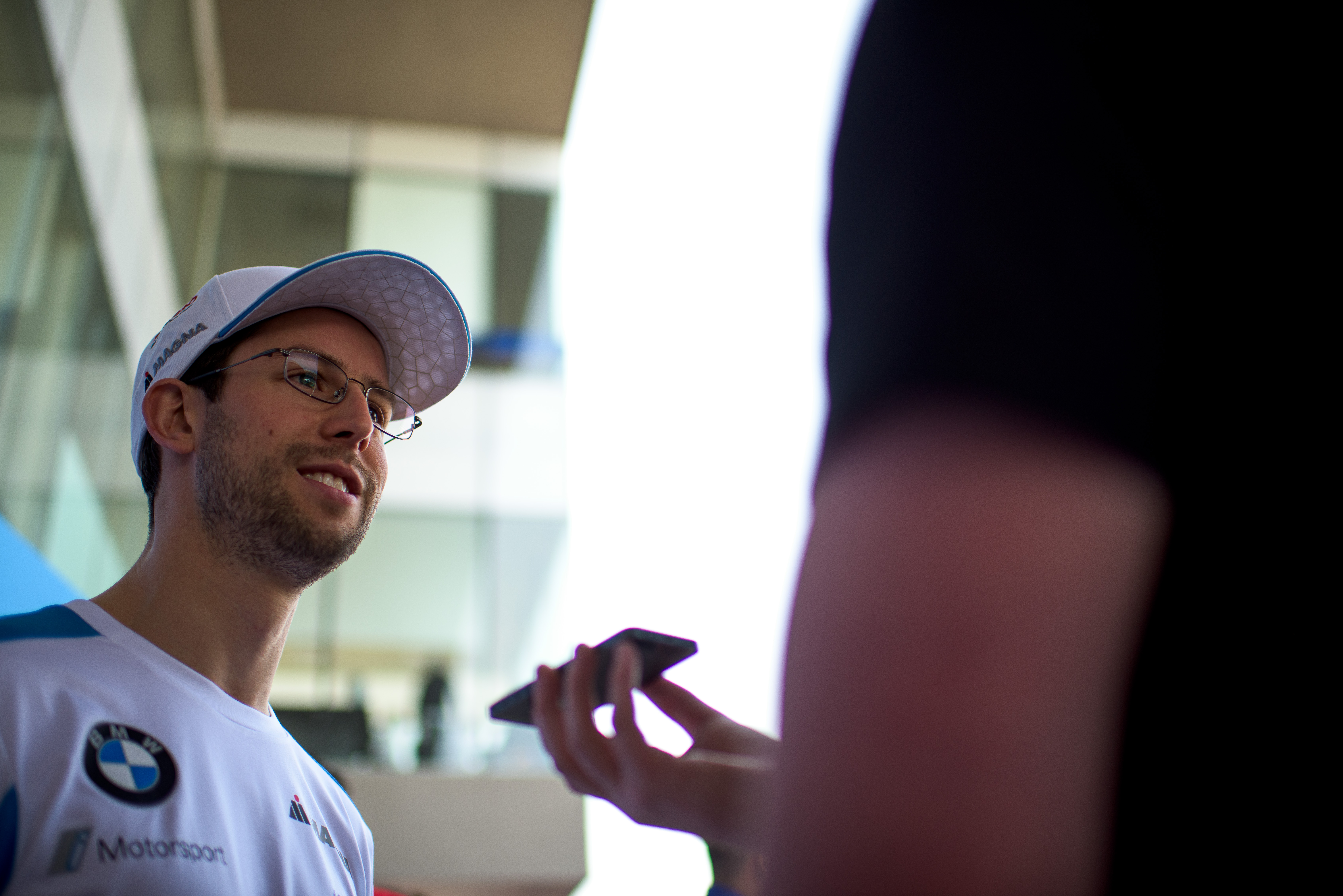 With his BMW iFE.20 seemingly handling better at the set 200kW race power, Sims' race featured sharp progress through the field with several overtaking moves combined with capitalising on issues for his rivals.
"We had a good amount of energy compared to the others, say by a third/halfway through the race, we were able to capitalise and use those attack modes to really push on," said Sims.
The fifth place points for Sims, combined with others' misfortunes, ensured that BMW was able to increase its points lead in the teams' standings. It now holds a 12-point advantage over Jaguar Racing.
"There will be races where people who start at the back are going to finish there because there won't be so many incidents," said Sims.
"So, I am just very pleased this weekend we collected those points, you get a decent haul for fifth, so it's strong from where we were on the grid.
Sims's team-mate Maximilian Gunther was unable to make the same headway from his similarly disappointing 16th place start. Having won the previous race in Santiago, he finished only 11th.
The Race understands that he suffered from overworking his rear Michelins and then struggled to recover grip for the duration of the race.