Virgin Racing driver Sam Bird had one of the most crushing experiences of Formula E's Mexico City E-Prix – crashing on the penultimate lap when on course for the podium.
He lost control of his car on the crumbling Autodromo Hermanos Rodriguez surface and ended a strong showing in the Turn 3 wall.
The modified track layout meant sections of the circuit from Turns 3 to 8 were resurfaced ahead of the race.
Patches of the surface started to degrade on Saturday morning after the first few on track sessions and the supporting Jaguar I-PACE eTROPHY series was deferred until after the E-Prix to preserve it further.
The Race understands that a violent storm at the track on Friday evening contributed to the freshly laid surface degrading slightly and it started to chunk and marble through the FE race.
"My view right now is that this is such a big championship now, should the track really be breaking up?" Bird told The Race.
"It will sound like I'm blaming other things by saying that, but it happened to Stoffel [Vandoorne] too and he went out, it put me out…
"I don't think I made a massive mistake, it didn't feel that way.
"I've looked at it, and I've thought about it, played it back – I don't know what I did wrong in order to have that severe a penalty.
"It is just so very hard to swallow and to be honest I just feel gutted."
Bird had earlier been the only driver from the less favourable group one of qualifying to make it through to the super pole session.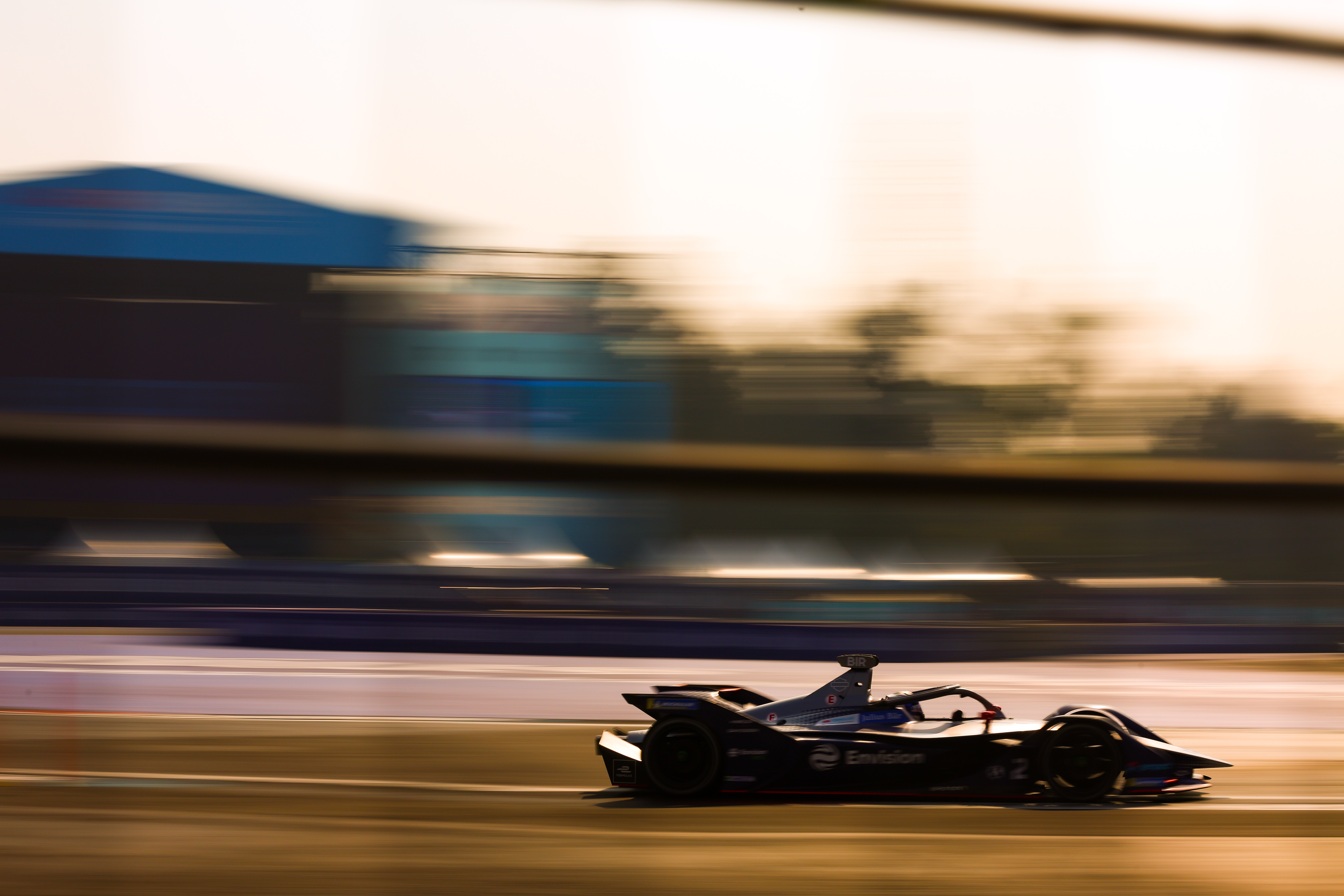 A scruffy lap, though, meant he started fifth but he made his way into second position with an audacious overtake on Andre Lotterer's Porsche and then a decisive move on Sebastien Buemi's Nissan e.dams.
However he was unable to get sufficiently close to runaway leader Mitch Evans as the race developed and was overconsuming energy for periods of the race.
"Mitch was gone, I was happy with second," he said.
"I missed the third attack mode which put me into the clutches of Antonio [Felix da Costa].
"With all the fighting I did at the beginning, I was about a percent down on where I wanted to be energy wise."
Bird seemed to have temporarily warded off the attack with a firm defence through the Peraltada but as he started the last but one lap he nosed into the barriers after coming across the marbled surface.
He was left to rue a large amount of lost points after again showing impressive pace in his Audi e-tron FE06.
"It's another case of throwing points away this year when the pace has been so strong, again, all day," he said.
"Arguably we're one of the quickest cars this season and we've only got 28 points to show for it, whereas we could have 70. That's what's tough.
"We're quick. We should be scoring points and we're not."