Zhou Guanyu became the 78th driver in world championship history to finish in the points on his Formula 1 debut – and the first Chinese driver ever to score – in the Bahrain Grand Prix. But to do so, he had to come through from last place on the first lap.
As Alfa Romeo head of trackside engineering Xevi Pujolar said after Zhou's run to 10th place, "yesterday he was in Q2 and today in the points, we can't expect more from him". This was after a drive in which Zhou showed not only the ability to make up positions on track, but also manage the tyres well on an attempted two-stop strategy before making a third stop under the safety car.
He only took 10th place on the final lap after Sergio Perez's fuelling problem led to a spin at Turn 1 – although at the time Zhou was potentially in a position to challenge Alpine driver Fernando Alonso for a place in the points.
"It's the first time I'm crying on the radio, but I'm very happy," said Zhou after the finish. And with some justification, after an accomplished performance on his first weekend in F1 in which he achieved his two key targets of reaching Q2 and getting into the points.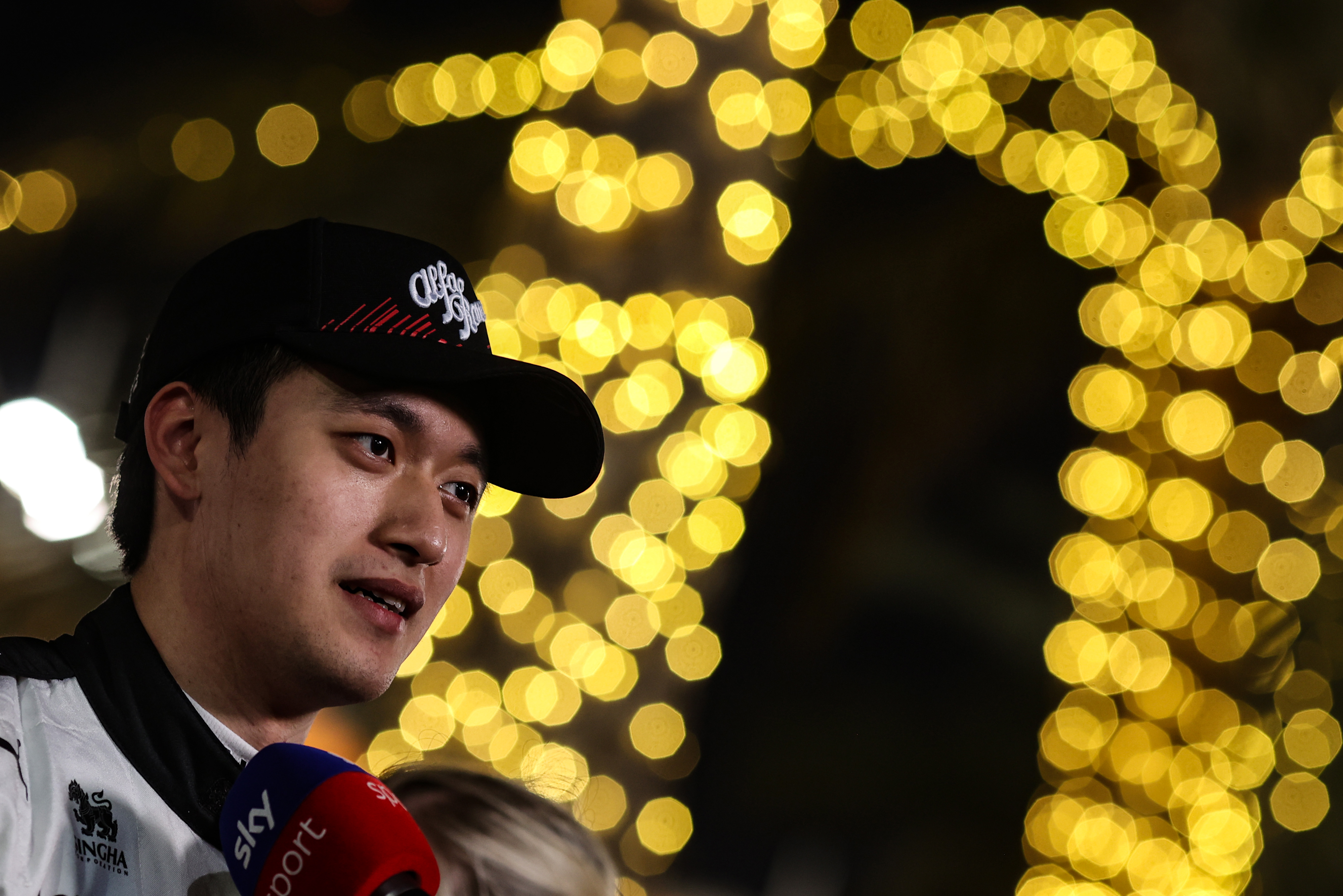 "I was delighted in qualifying; today delighted is not the word," said Zhou. "Emotional is the right word to summarise the race.
"I was so focused on getting my way back in the field, it didn't matter if it was at the first corner, the last corner, or Turn 4, I think I made the right decisions.
"Points were possible and I knew that looking at my race pace. For the second and third stint I was like, 'I have to go for it even more'. To get a point is amazing."
In the first stint, what impressed was the way he picked up places after dropping to the back. Like team-mate Valtteri Bottas, he had a poor start thanks to an ongoing problem with clutch vibrations that afflicts the Alfa Romeo C42 on its launches so picked up a huge amount of wheelspin.
This allowed Yuki Tsunoda, Nico Hulkenberg and Daniel Ricciardo to jump ahead of him, but what relegated him to last was the car briefly going into anti-stall when he allowed the revs to drop too much while he was in third gear in the first corner and battling other cars. That allowed Lance Stroll and Nicholas Latifi to get ahead, leaving Zhou in last place.
"For my first time, the start wasn't a disaster, I lost one or two positions," said Zhou.
"But then into Turn 1 the problem was that somehow the dash came up anti-stall, so I had no power and then I had to release everything to go neutral and disengage first. I was last with a margin."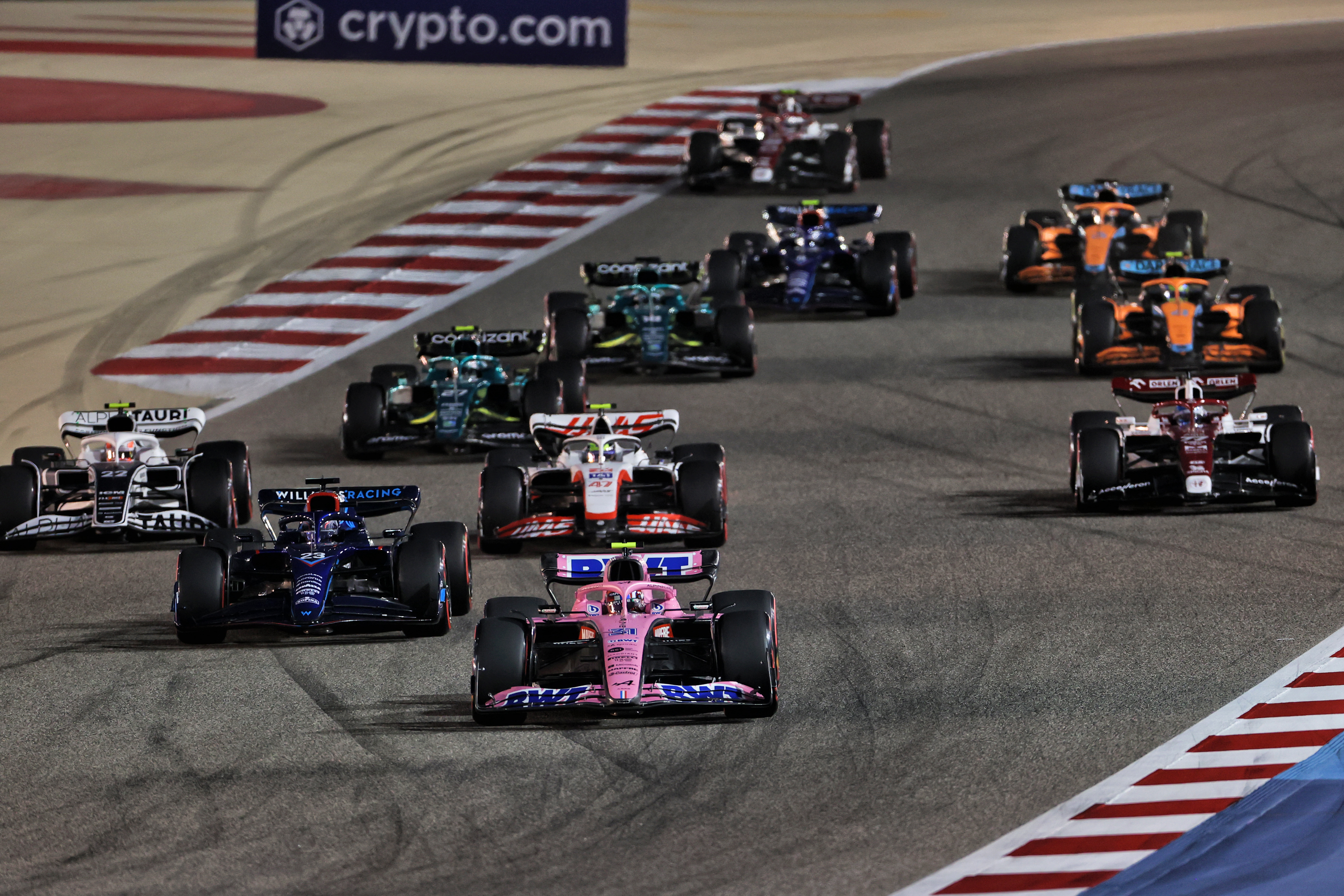 Zhou immediately set about regaining lost ground, taking 19th place after McLaren driver Daniel Ricciardo had a poor exit onto the back straight thanks to an attempt to pass Latifi.
Zhou then dispatched Latifi through Turn 2/3 to take 18th place on lap two before using the DRS to make an easy pass on Lando Norris for 17th a lap later. Next up were the Aston Martin drivers, with his initial attempt to overtake Lance Stroll into Turn 1 on lap four failing after a wheel-to-wheel battle. But he attacked again on the run to Turn 4, with Stroll defending but going too deep and compromising his exit, allowing Zhou to take the position easily.
Rather than relying on the DRS, Zhou reclaimed his starting position of 15th at the end of lap five by passing Nico Hulkenberg on the inside of the last corner. Haas driver Mick Schumacher was his next victim, who he passed using the DRS on lap seven to take 14th place. At that point, Zhou was behind team-mate Bottas.
Occasionally during the race, Zhou was given some advice for improving his driving. Late on lap seven he was advised to drop into second gear for Turn 1 rather than holding it in third, which he implemented immediately.
By lap 10, Zhou was within DRS range of Williams driver Alex Albon. He repeated his pass on Stroll after failing to get ahead in Turn 1 before cutting inside at the exit of Turn 4 to take 13th place.
While he had a quick car, Zhou's incisiveness in the first 10 laps of the race was essential to being able to score points. He did briefly move up to 12th after overtaking Lewis Hamilton, who had just emerged from the pits on hards, but inevitably lost that place again before heading into the pits to change from softs to mediums. This matched the strategy of Bottas, who stopped a lap earlier.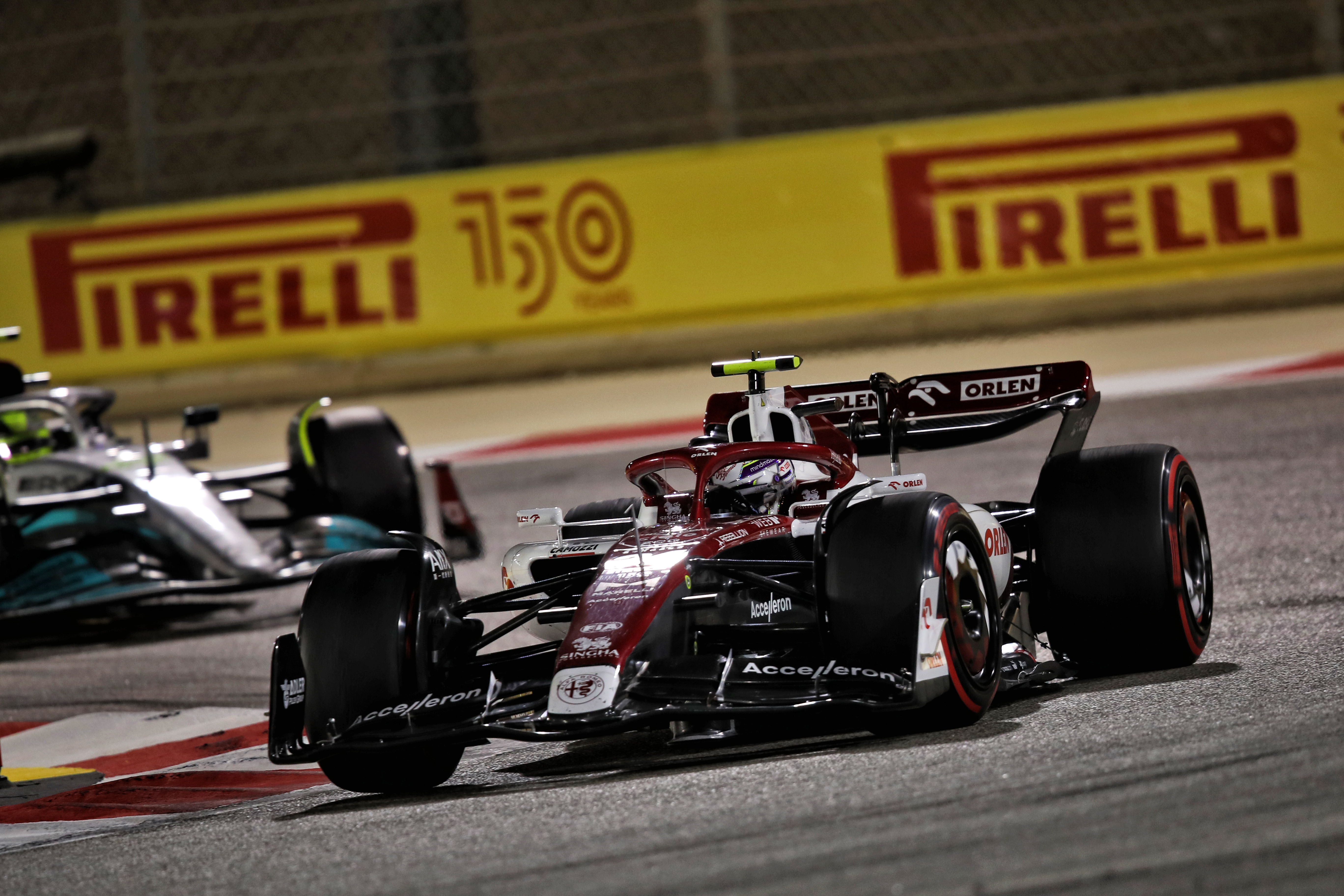 The second stint was less hectic. He had lost a place to Schumacher's three-lap undercut and was passed through Turn 3 as he emerged from the pits. But on lap 17, he repassed Schumacher into Turn 4 with a well-executed move. He then made short work of the drivers who had stayed out – Ricciardo, Hulkenberg and Norris – and once again found himself chasing team-mate Bottas, who was pursuing AlphaTauri driver Yuki Tsunoda, with a deficit of around four seconds.
Zhou did close the gap to Bottas to just over 2.5s behind, although his team-mate then started to edge away again once Tsunoda had pitted at the end of lap 29 and released him into clear air. But with the Alfa Romeo drivers aiming for a two-stop strategy, what mattered in this stint was looking after the tyres. By the time Bottas pitted for a fresh set of mediums on lap 36, one lap before Zhou came in, the gap had extended to just over four seconds.
Kevin Magnussen, who had made his second stop, passed Zhou shortly before the Alfa Romeo driver pitted. Zhou had been told to defend but he warned the team over the radio that "I don't want to waste too much time racing him".
Zhou's second pitstop was executed without any problems and he re-emerged in 14th place, which quickly became 13th when he passed Stroll – who was on 19-lap-old softs having not made his second stop yet.
At that point, Zhou was just over 8.5s behind Bottas. But he knew the priority was to make his set of mediums last to the end.
"What was more in my mind was that I was doing a good job," said Zhou when asked what he thought about his pace relative to Bottas ahead. "Especially at the beginning, I wasn't really in the same kind of position, I was more behind, so I had to make the moves and the tyre gets a bit more overheated.
"When I got into a little bit more clean air I could still close the gap because he was in the dirty air. By then I was very happy, I knew that if we kept the same places it would be good. But of course he was the first car on track so he got the priority at the pitstop.
"The plan was to win the points in the last stint where I had the mediums and most had the softs, but then the safety car came so everything just got very complicated afterwards.
"I was thinking the chance of points might be very low now because when you're all on the same compounds it's difficult to pass against fast cars."
There were questions of how he could replicate long stints in a fighting scenario… but actually, he did exactly the same job or even better than in testing :: Xevi Pujolar on Zhou Guanyu
That safety car did transform the end of the race for Zhou. By the time Pierre Gasly stopped on track, Zhou was up to ninth and just over five seconds behind Bottas with both Alfa Romeos focused on managing the tyres to the end to keep behind those who had made a third stop – the Alpine drivers, Tsunoda and Schumacher being the key rivals.
Initially when the VSC was deployed Zhou was told to stay out but when the full safety car was dispatched, he questioned the wisdom of this. "Why? The tyre is finished," he asked before being told to come into the pits.
This meant that Zhou's tyre management strengths went largely unnoticed, certainly less so than had the race finished under green-flag conditions and he had been able to hold onto a points position on a two-stopper. But the team did highlight how good his tyre management was.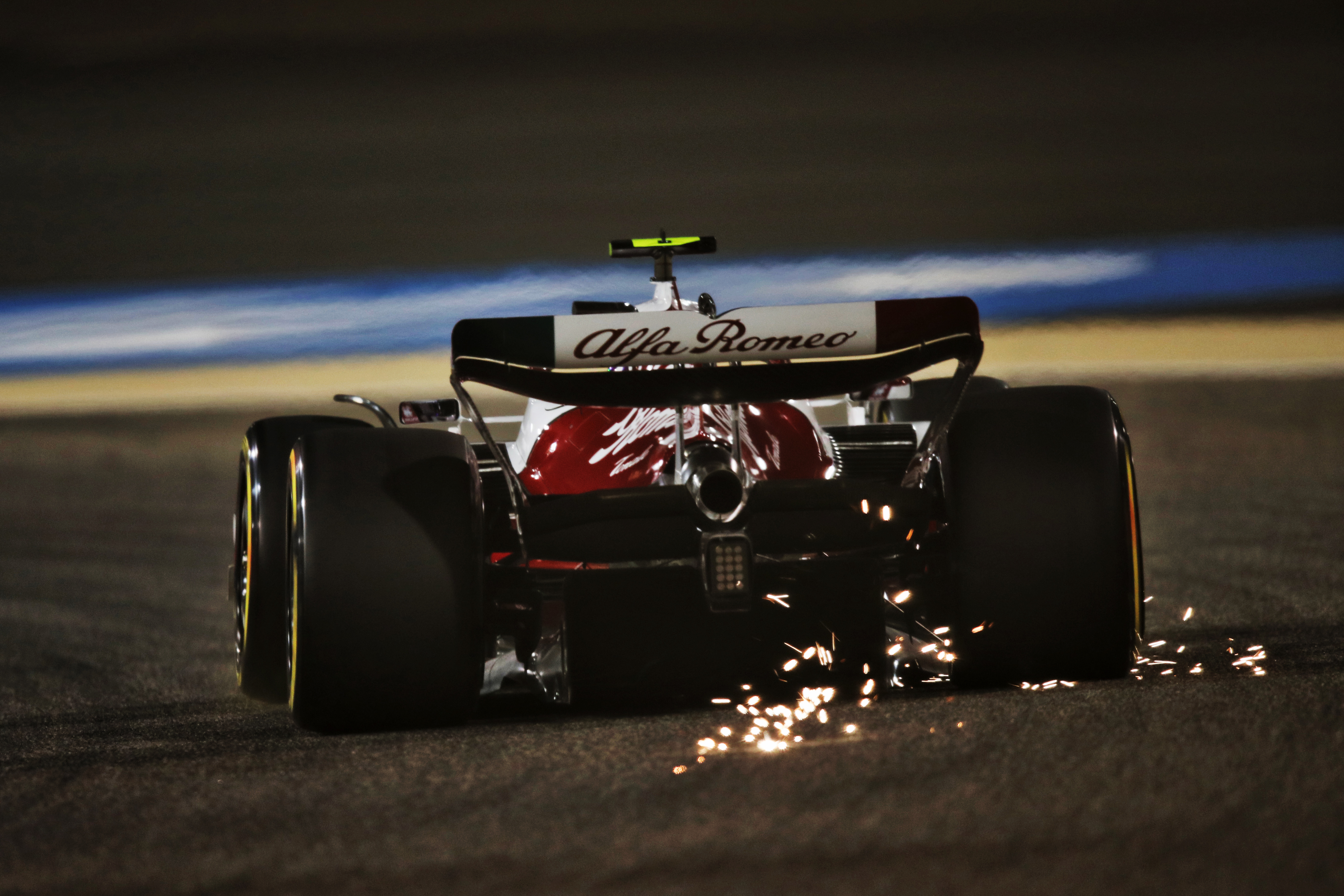 "Last week in the test, we already saw that in terms of managing the long stints, he was very strong," said Pujolar. "Once we instructed him what to do, how to do it, he was able to execute it.
"Then there were the questions of how he will be able to replicate that when he is in a fighting scenario. It's one thing is to do when you are on your own, but then when you are in a race scenario when you're fighting with other people, it is not the same. But actually, he did exactly the same job or I would say even better than last week.
"Last week, the first time we tried, probably we were a bit on the conservative side. Today, his race was very strong and he was consistent. He kept the tyres alive better than guys with a lot of experience, he was not fighting with other rookies, he was [fighting] people with a lot of experience in F1."
Zhou credited his accomplished tyre management to his experience from F2, although he did also stress how valuable the support from the team had been.
"From F2, if you see all the races with high deg, I'm very good on tyre saving," said Zhou. "That gave me a little bit less of a jump going into F1. I know the way to manage it.
"But F1 is so different that I still need so much from my team and the data we have from the past. Everything went very smoothly.
"We were strong in testing and I was so happy for that. And then in the race to be catching up to the guys ahead when after lap one they were so far ahead, and to be in the same rhythm, fighting for points was amazing."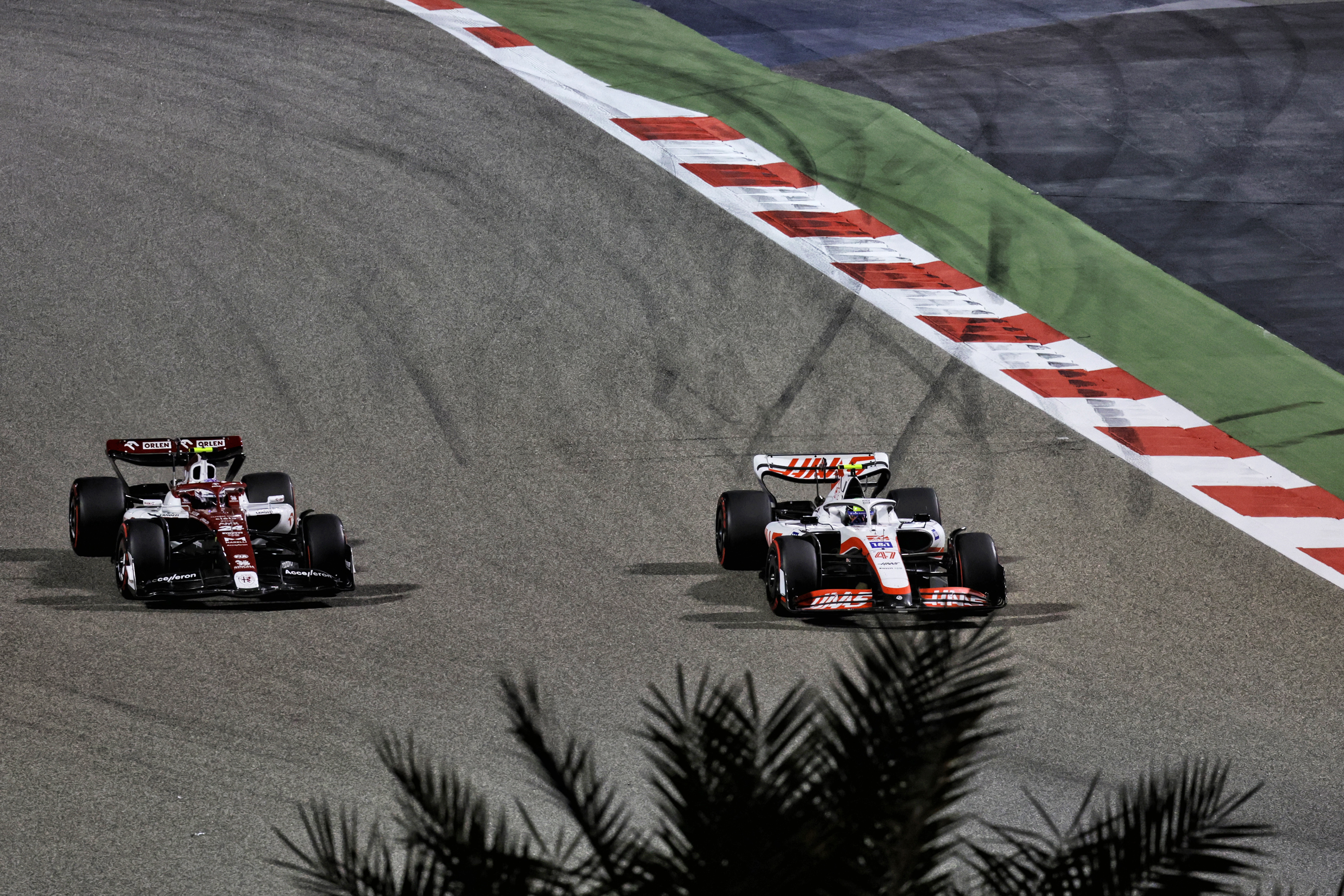 Zhou took the restart on softs with every driver except Schumacher having either stopped immediately before the safety car or under it. He held 13th place behind Fernando Alonso, who he had a pace advantage over.
Unfortunately, Zhou took a little longer than ideal to overtake Schumacher on lap 53, by which time Alonso was 2.3s up the road. That gap closed and he entered DRS range on the back straight on the penultimate lap, having moved up to 11th after Max Verstappen pulled into the pits.
But while it seemed he needed to pass Alonso to get that point, Perez's retirement at Turn 1 gave him 10th place. But it also denied him the chance to make the move on his former Alpine stablemate at Turn 1.
"Without the yellows, I would've gone for it at Turn 1 no doubt," said Zhou, when asked by The Race about his battle with Alonso. "I was getting closer and closer at the end and I gave it everything and I would've gone for it, it doesn't matter if I would have made it stick or not, I would have tried.
"But then in the end there were yellow flags and the chance was gone. A Red Bull spun around and I knew that I was in the points. I was still trying, not giving up, but the tyre was on the hot side and I just wanted to close the race because I knew I was in the points."
Zhou crossed the line within six tenths of Alonso and had certainly made his point. While it was legitimate to point out that his junior career hadn't been stellar when his move into F1 with Alfa Romeo was announced, some of the criticism went too far given he was a proven race winner at every level – F2 included.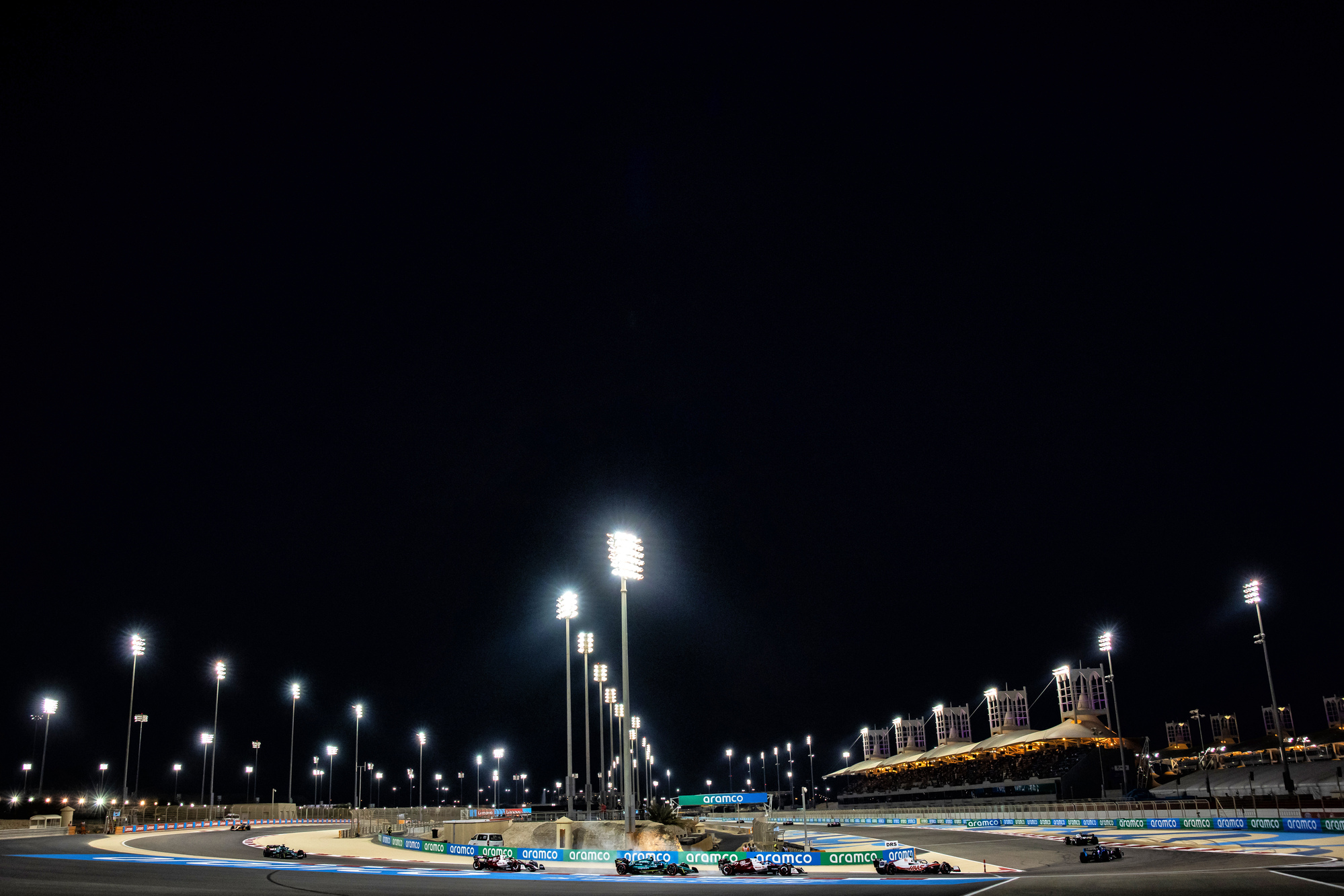 He also executed the race very well and showed respectable pace relative to vastly experienced team-mate Valtteri Bottas. The bottom line was that Zhou looked at home in F1 and now has a confidence-boosting foundation from the Bahrain GP to build on.
"Once I signed the contract last season, for some reason people have all these different things inside themselves about me and if I should be in Formula 1," said Zhou. "But I did everything I needed to do.
"This season I wanted to get into Q2, also to get into the points. I'm just so, so relieved. Points were there on debut from 15th to 10th – but it was more like from 20th to 10th.
"That's the best answer and that's what I always like to do. I don't talk too much, I just focus on my job."