Getting Guanyu Zhou to Formula 1 has been a "once in a generation" project for the Renault/Alpine Academy, which is "more committed" than ever to facilitate his grand prix debut.
Zhou is preparing for his third season in Formula 2 and scored his first win in the feeder series last season, finishing sixth in the championship.
The 21-year-old has been on the F1 ladder for seven years, four of which were spent as a Ferrari Driver Academy member – including finishing runner-up in Italian Formula 4 in his first year of cars.
Zhou joined the Renault programme in 2019 for his step to F2, scoring five podiums and finishing seventh in his first season, but he failed to turn that into a title bid in his second year.
He will remain with the UNI-Virtuosi team for the 2021 season, which should complete a three-year programme with the rebranded Alpine Academy – ahead of a potential F1 move in 2022.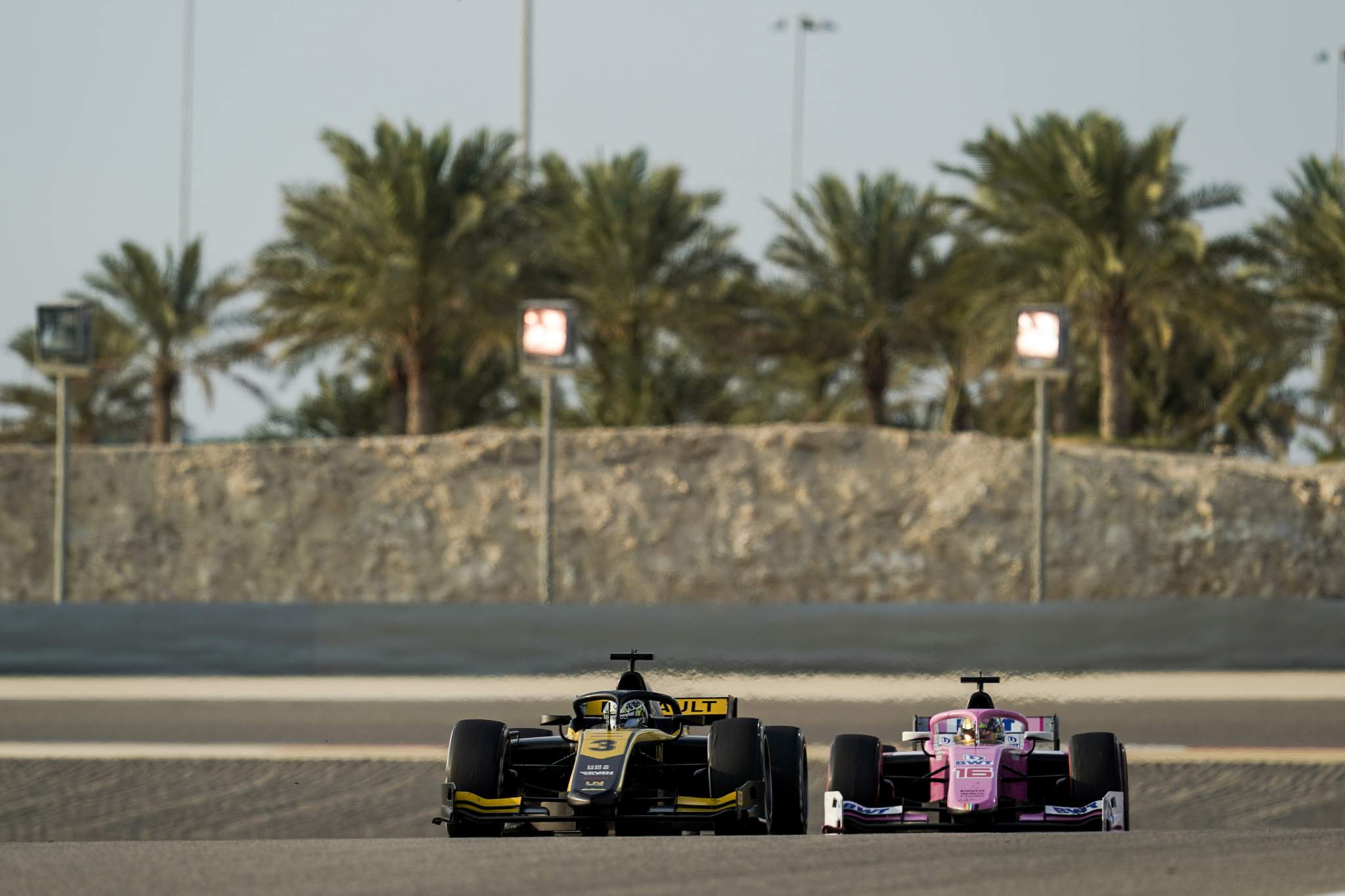 "We started off the project three years ago, with the aim always that by the end of his three-year tenure here in the Academy [he could get to F1]," Alpine Academy director Mia Sharizman told media including The Race on Wednesday.
"It was a once in a generational project.
"We will never see another Chinese driver [with Zhou's prospects] for the next 15-20 years, whether in Formula 3 or Formula 4 or Formula 2.
"And I think that is something that from the [Academy] team itself, the Renault Group, the Alpine F1 team, we are more committed than ever to make sure that happens in the future."
Zhou is likely to only need a top-six championship finish to qualify for a superlicence, as he is also taking part in the Asian Formula 3 series over the winter and is currently in the top three in the standings there.
He has targeted winning the F2 title, which would require defeating fellow Alpine proteges Christian Lundgaard and Oscar Piastri, plus the likes of Prema's highly-rated Ferrari junior Robert Shwartzman.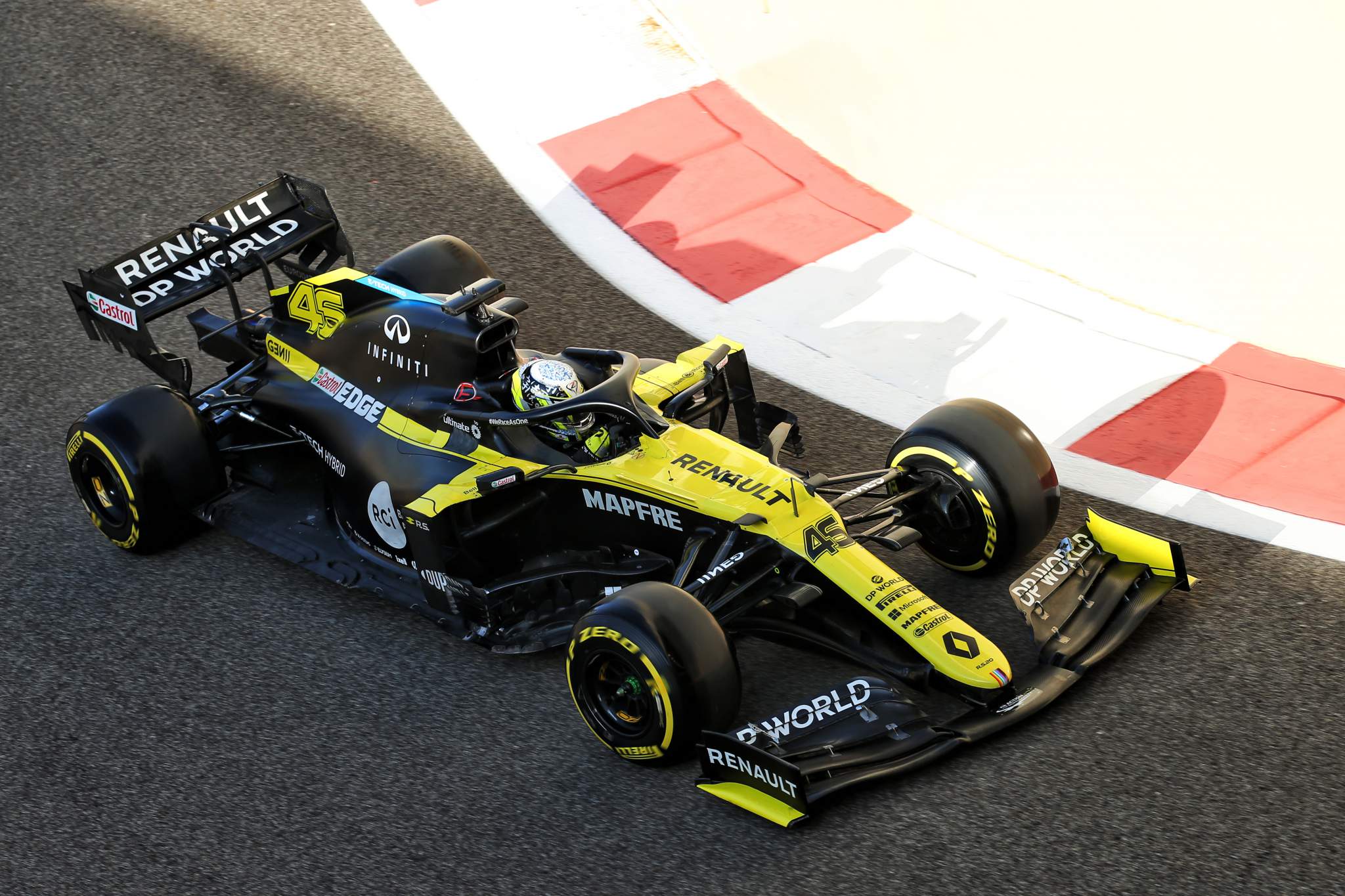 If Zhou secures a superlicence this year it is likely Alpine will work to find him an F1 role next season, either as a reserve or helping place him in another team.
"I have to first of all get the super licence points, so that's definitely one of the targets this year, as well as trying to win the title," said Zhou when asked by The Race how realistic his F1 prospects are.
"Once I have that, I will see which door is open.
"I am pretty confident that if I can do a great season and show my full potential, what I am capable of doing, I think I'll have a good chance.
"We don't have many spare seats per year so you have to really have a look at what doors are open but right now I'm just really focused on myself.
"I'm trying to show everyone that I'm available and I'm good enough to be going up."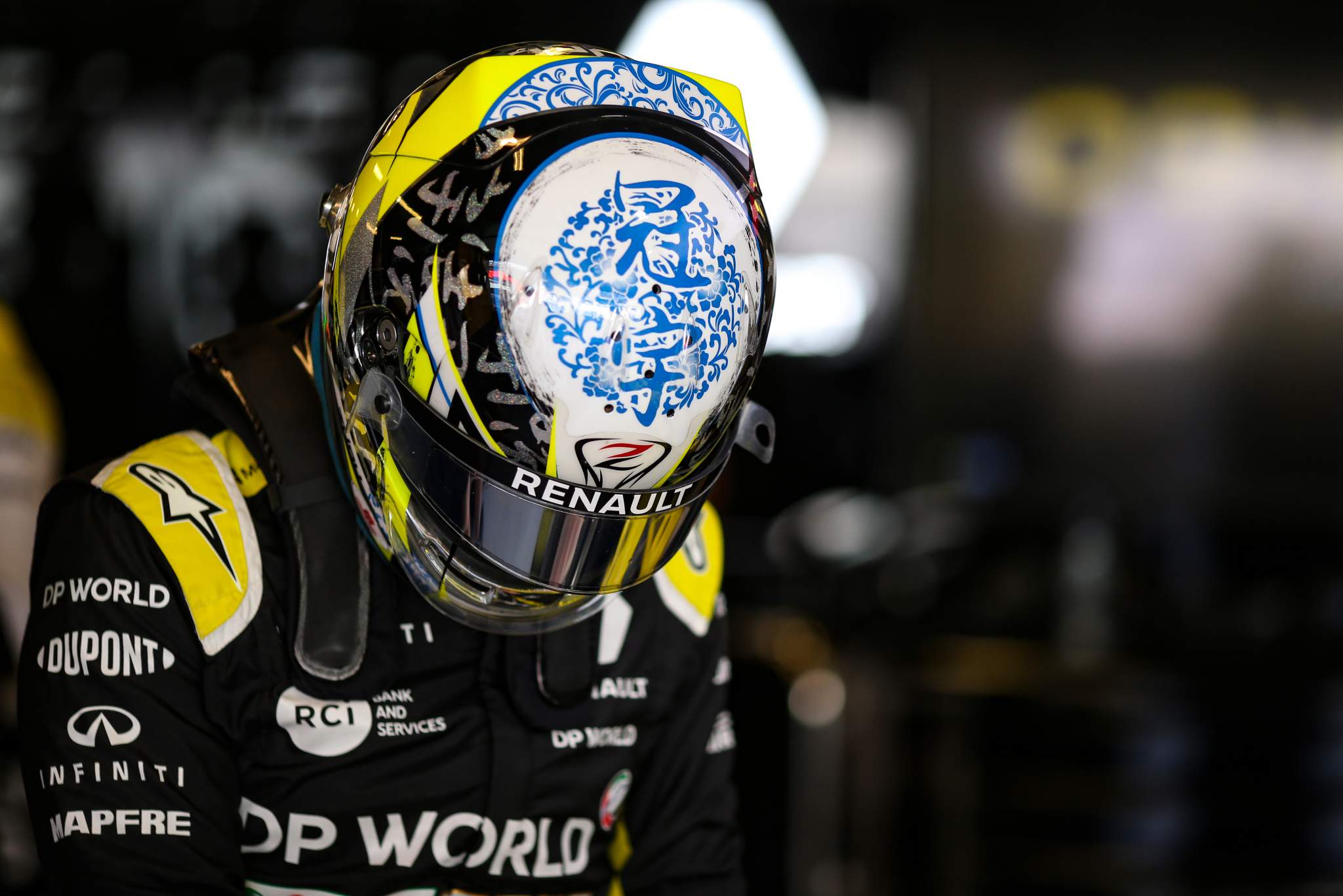 Zhou has shown flashes of promise since his impressive first season in cars back in 2015 but never translated that into a championship challenge across three years of European F3 and two years in F2.
Sharizman said that Zhou has spent his career needing to "work harder than everybody else" to offset "a totally different background, totally different mindset, the family was totally different".
But he expects Zhou to be more consistent in 2021 and build on his breakthrough win last year.
"He is quick," said Sharizman. "There is that level of insecurity in terms of when things go wrong.
"That's the maturity bit, the experience bit, that when things go wrong and things don't go their way, sometimes we have to put them all back together.
"And that is something, if you ask me what we need to work with Zhou, it's bouncing back.
"He needs to be more calm and more composed and have a very consistent pace throughout the year.
"And that's where I think more focus will be for him this year to be challenging for the title."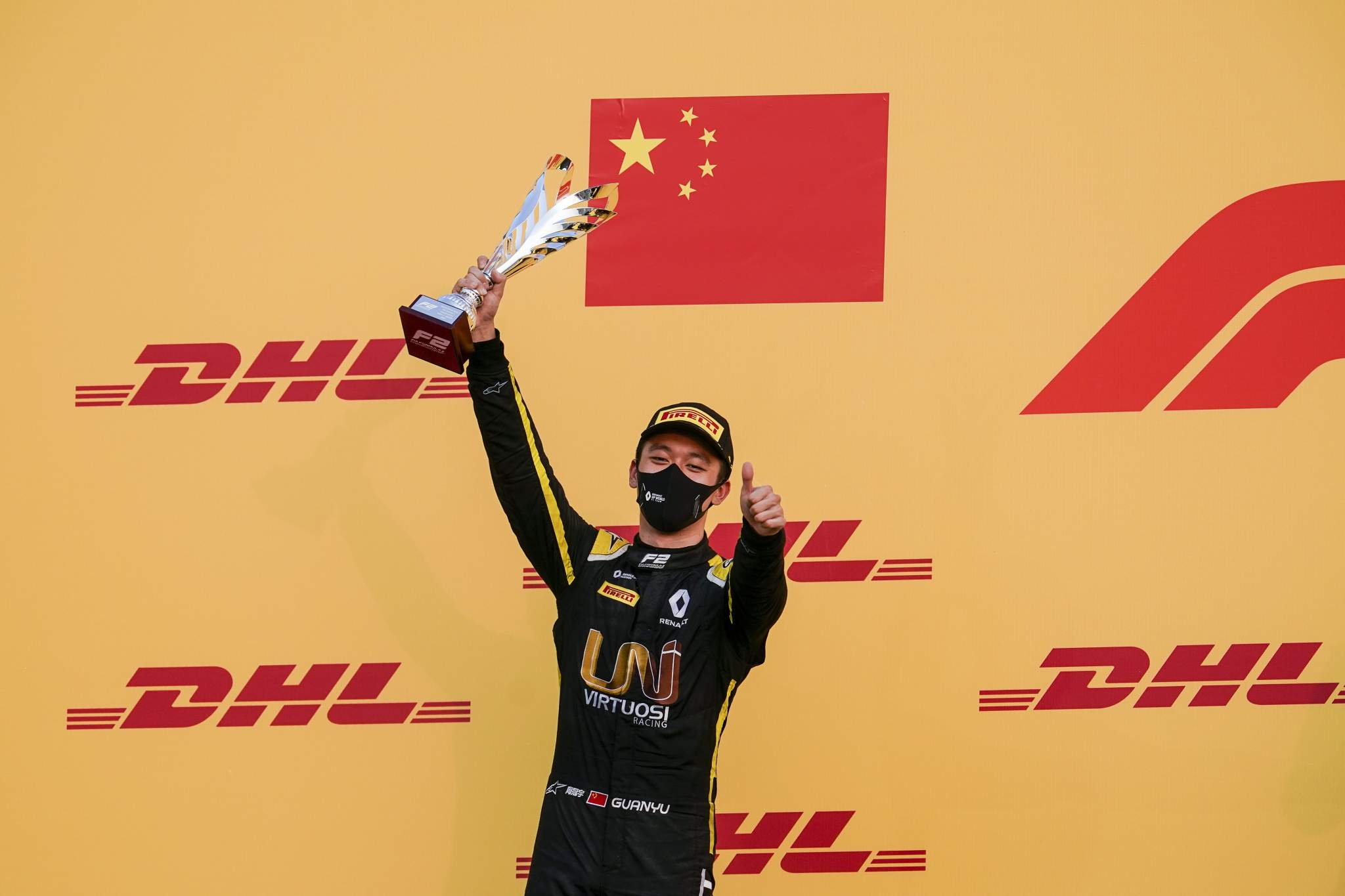 Why China's non-Zhou F1 outlook is rather bleak
– Valentin Khorounzhiy
It is impossible to estimate whether Sharizman's pessimistic prediction about the Chinese open-wheel talent pipeline is accurate – mostly because the range creates the chance that the driver who may prove him wrong is still currently a toddler.
But at the very least it is clear the Alpine Academy boss is correctly pinpointing a general lack of F1 calibre Chinese talent on the junior ladder.
Sharizman speaks from a position of authority, for it is Alpine's/Renault's junior programme that has the most experience of working with Chinese hopefuls. Zhou aside, it also has Sun Yue Yang and Yifei Ye as juniors over the last half-decade.
Sun came into the fold in 2016 on the back of some decent results in karting, but didn't really work out in cars. He was largely a backmarker in Formula Renault, and though he did score a single British F3 win in 2018, that was as far as his path to F1 went.
As an aside, China has actually had a British F3 champion last decade in Martin Cao, but his title came in what was the final season of that iteration of British F3, and featured all of four full-time drivers. And he barely progressed in single-seaters beyond that success, with just a half-season in Euro F3 the following year.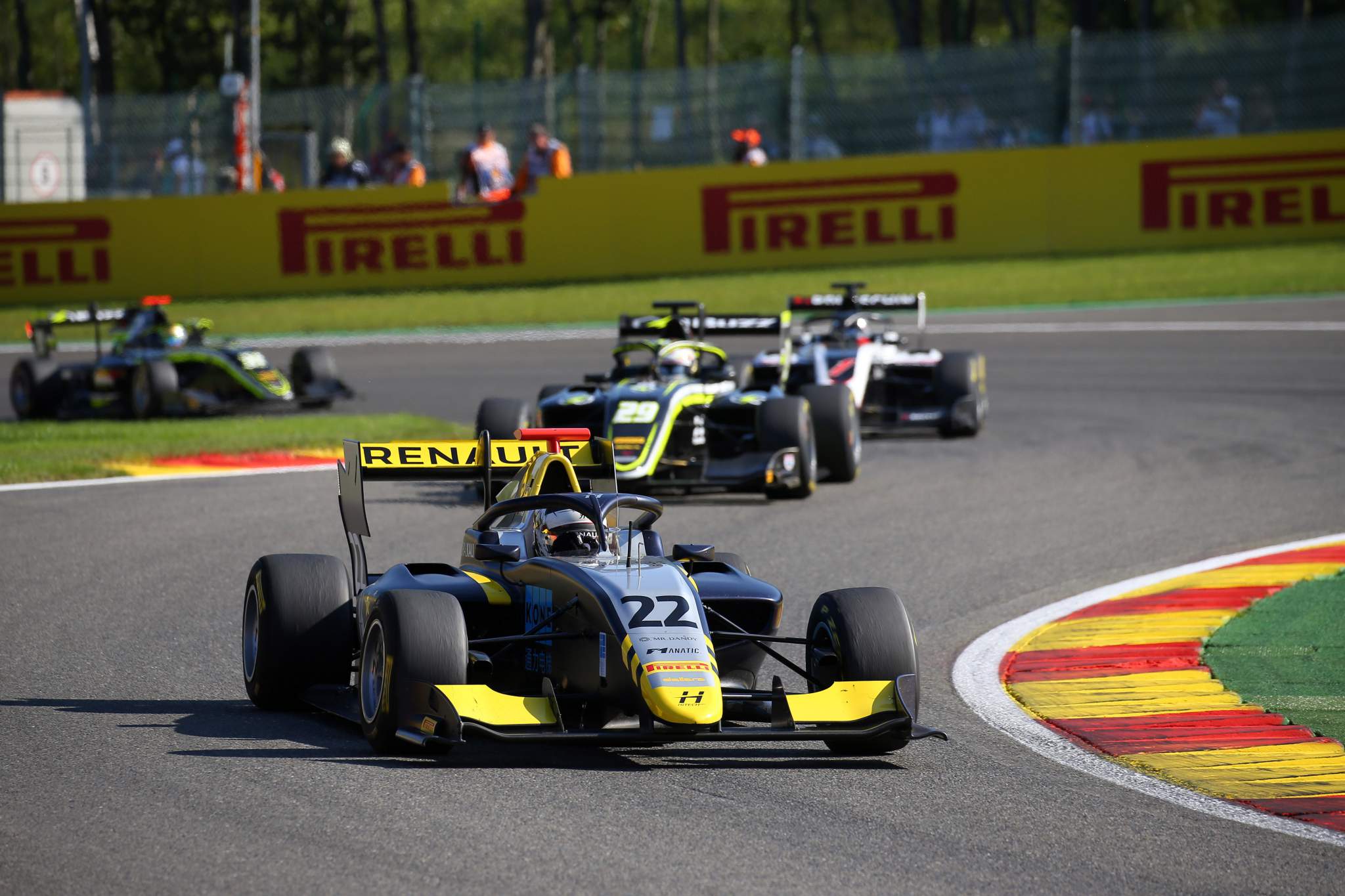 Ye got further along, and can't be completely written off yet, as a past French F4 champion and frontrunner in the Eurocup. But Renault released him after a disappointing single season in Formula 3, and though it's brought back Victor Martins this year, there's been no reprieve from Ye despite him absolutely walloping the Euroformula Open field in 2020.
Though only 20, he's already signed up for this year's Asian Le Mans Series, which suggests a future in LMP2 and away from the F1 ladder.
Zhou and Ye aside, China was represented on the largely European-based F1 junior scene by another driver in 2020, that driver being Han Cenyu. A Rosberg Racing Academy graduate, Han posted some respectable karting results, but his debut Italian F4 season last year yielded a best finish of 13th place, which hardly screams F1 future.
China does have its own F4 championship, which got its first non-foreigner champion last year, and its single-seater scene shouldn't be discounted – look no further than Antonio Giovinazzi, who got himself started out on his unorthodox path to F1 with the 2012 title in the now-defunct Formula Pilota China.
But it's hard to draw too much in the way of conclusions from He Zijian's 2020 championship, given that his nearest rival missed a round and that Chinese F4 doesn't yet have any kind of track record of producing F1 hopefuls.