The Mexican Grand Prix crowd was already among the most passionate on the Formula 1 calendar even before Sergio Perez got into a race-winning car.
Now he's come to his home race amid statistically his best F1 season so far, in a Red Bull team that hasn't lost a grand prix since July.
"I've dreamt a few times already about it. And it will be massive for me," said Perez on Thursday of the prospect of winning at home.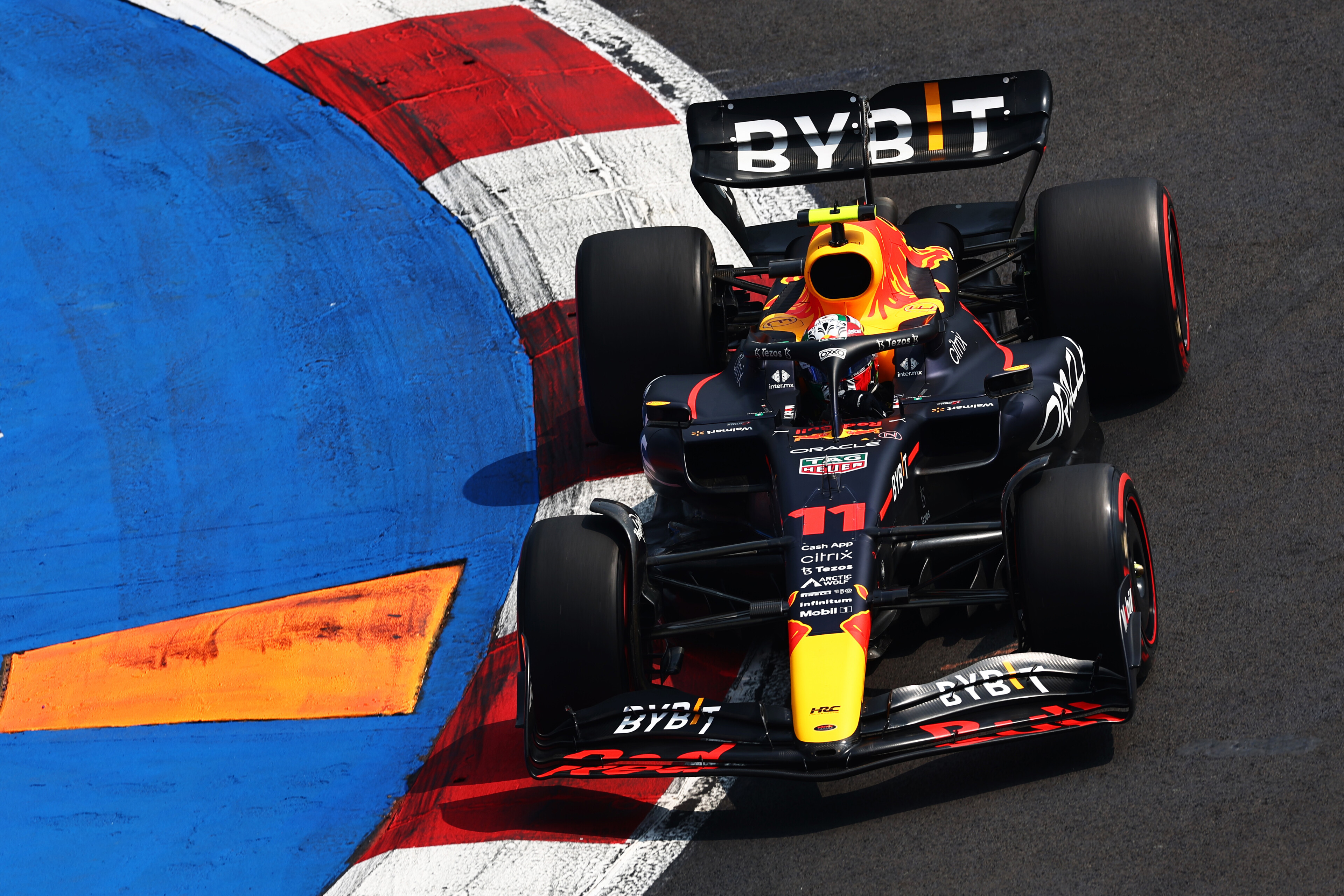 "Obviously that's the target for Sunday. It will not be easy. We need to be perfect throughout the weekend.
"At the end of the day, it's another weekend with the same amount of points – but it's the most special one for me."
But he starts the race only fourth, three and a half tenths of a second off polesitting team-mate Max Verstappen and with a pair of Mercedes – very competitive around Mexico City so far – splitting them.
Even before Mercedes got in the mix, the prospect of beating Verstappen in a straight fight looked like a tall order for Perez even with the home crowd behind him. The champion's won 13 races this season to Perez's two, and been triumphant in eight of the last nine GPs, a run only interrupted by Perez's victory in Singapore when Verstappen was compromised in qualifying.
There's been a popular theory going into this weekend that Red Bull might be willing to choreograph things in Perez's favour for Mexico.
The logic isn't just that a home win would be nice for him. Red Bull's breaking plenty of its own records this season, but one thing it's never achieved before is a 1-2 in the drivers' championship. Perez is currently just two points behind Charles Leclerc's second place. There's a history of drivers who've already clinched titles doing team-mates favours to try to ensure a championship 1-2 for their team.
Verstappen still has two more chances after Mexico to take the outright record for most wins in a season too (he's currently tied with Michael Schumacher and Sebastian Vettel on 13) so making life easy for Perez at home wouldn't necessarily scupper that record for him – not that Verstappen particularly cares about it anyway.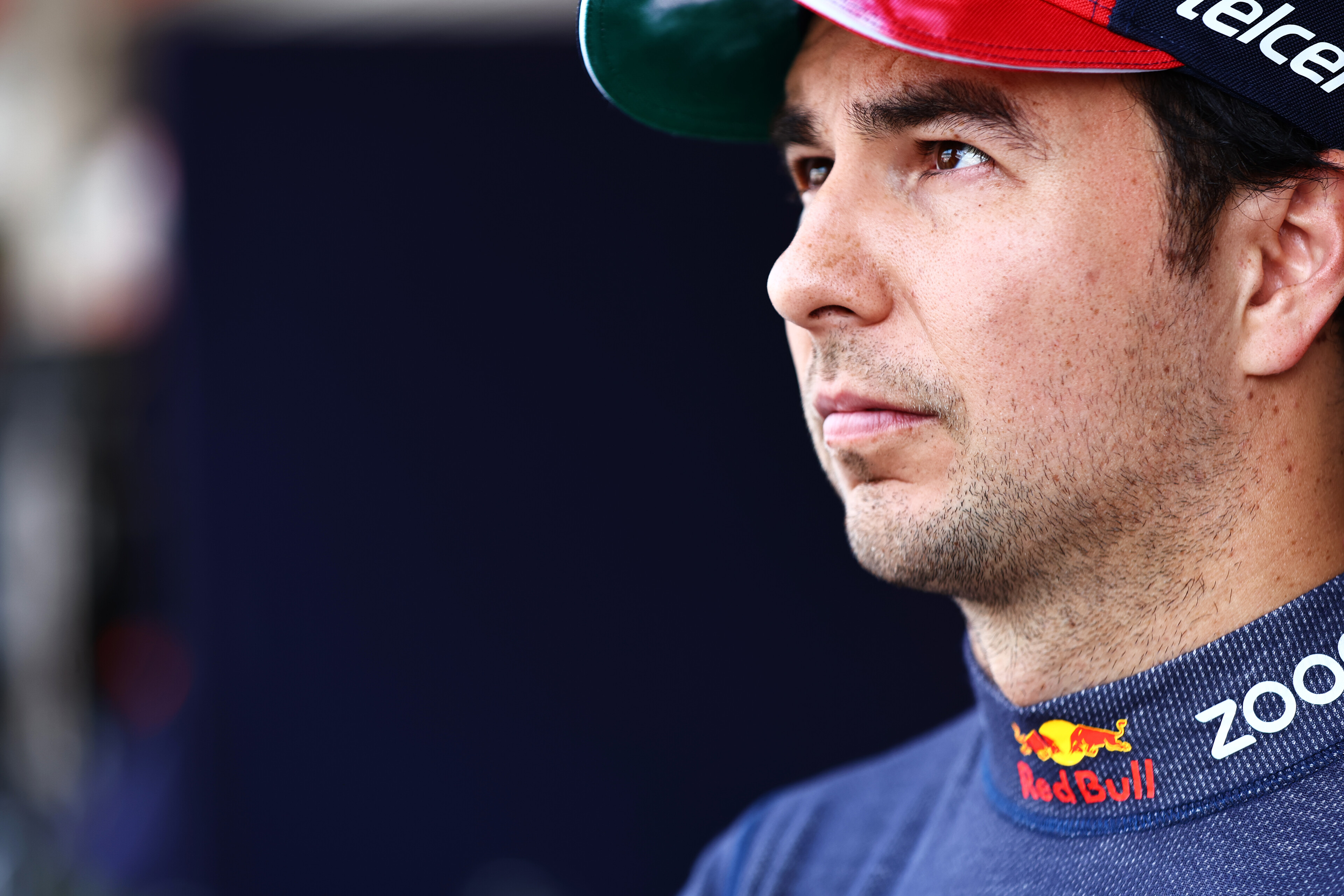 You could also make a case that Red Bull 'owes' Perez one after the mild controversy of the Spanish GP, where Perez let Verstappen past as their strategies diverged but expected the favour to be returned later in the race. That was a lot more nuanced than a simple case of Perez being told to move aside and give Verstappen a win, but it caused some brief friction at the time.
Victory for the home hero would also give a weekend that began with the cost cap breach penalty announcement a feel-good ending for Red Bull.
But when asked pre-weekend if he would be willing to help Perez achieve his dream result of a home win with second in the championship in mind, Verstappen was very dismissive of the prospect without actually saying the word no.
"Well I think as long as he finishes ahead of Charles, that's the main target every race. And I'm here to win," Verstappen said.
Pushed on the fact that winning the race would be even better for Perez's championship runner-up bid, Verstappen replied: "At the end of the day the fastest driver will win the race."
Was that a skilfully diplomatic way of saying he's not going to give away a win without risking a 'refuses to help' headline? Or a deliberate dummy move to give the impression he's not going to hand anything to Perez without explicitly ruling it out?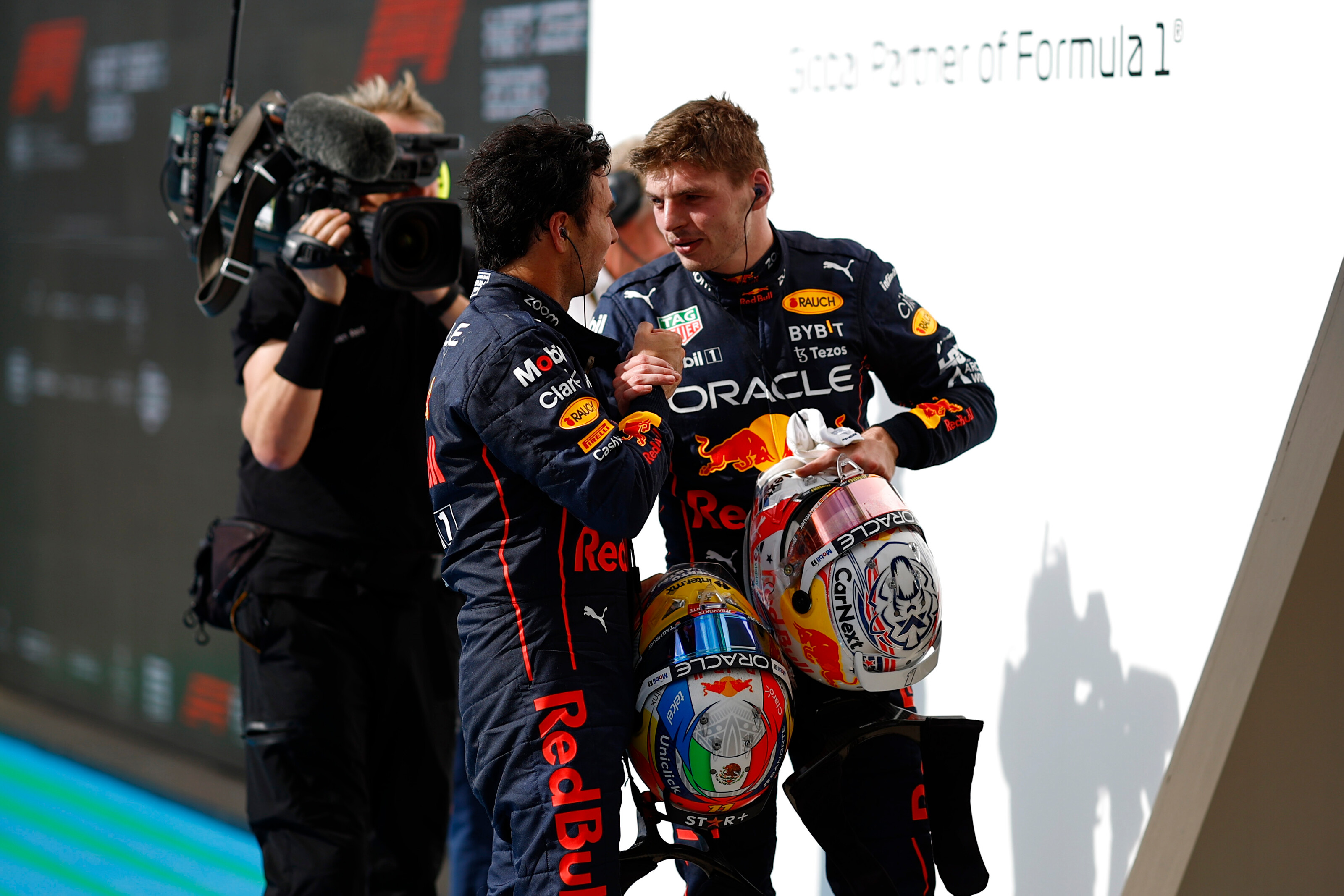 Verstappen hasn't needed any help to take a pair of home wins since the Dutch GP returned to the calendar.
Asked if he had any 'home race' advice for Perez given that, he replied: "I don't think he needs any advice. He knows very well what he's doing and he's super-experienced."
Perez's response when asked about the prospect of racing Verstappen for Mexico City victory could also be read as either acknowledging that his team-mate will be very hard to beat and won't be generous, or implicitly leaving the door open for a favour to come his way.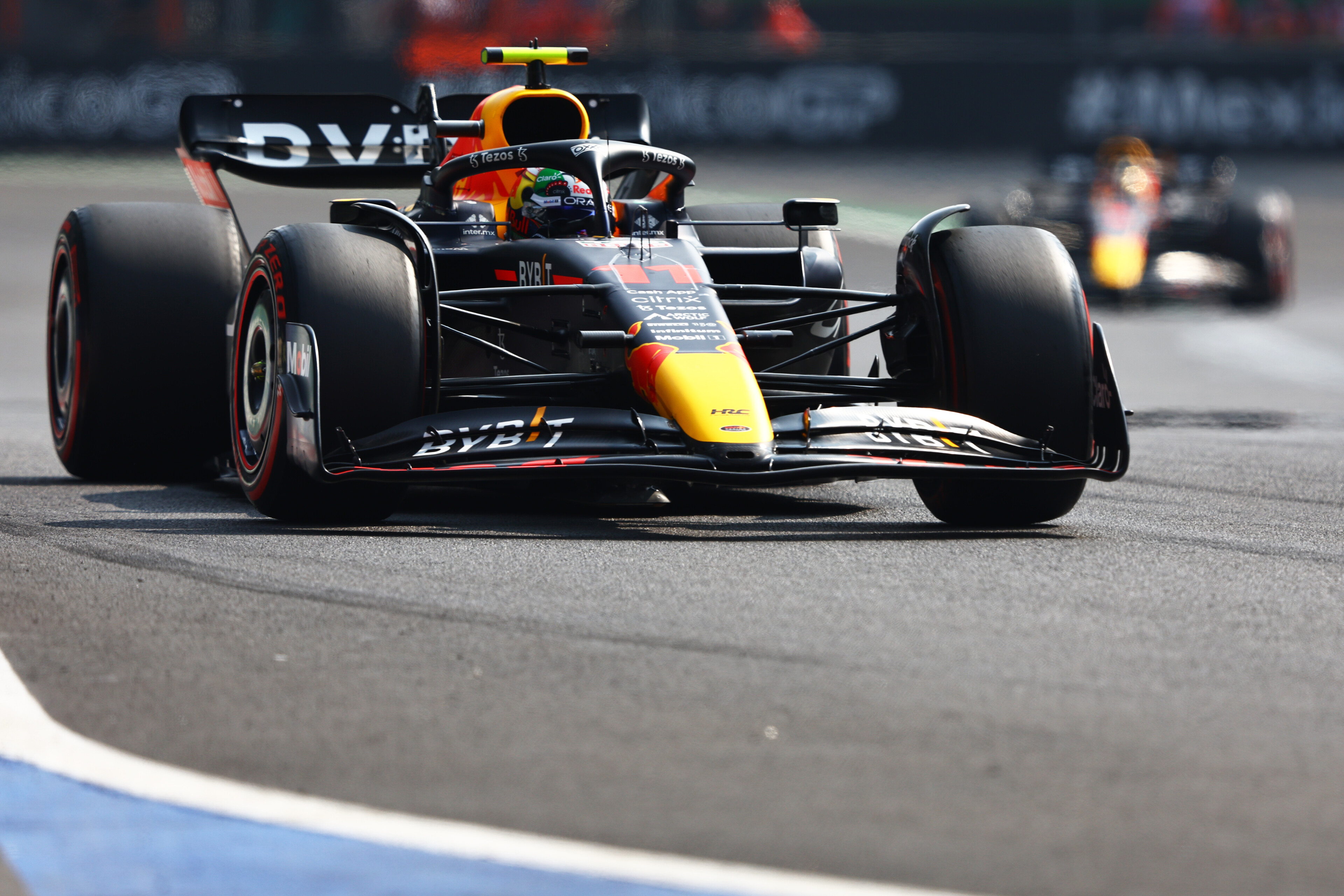 "Of course I want to win this weekend," said Perez on Thursday.
"This is my target. This is a target for everyone that is sitting here and that is coming to this weekend, also for Max.
"We are all very competitive and we all want to get the victory on Sunday. So we're going to give it all we possibly can to achieve that."
Once it was clear Perez was going to start three cars behind Verstappen, the prospect of the gift win became even less likely.
When post-qualifying interviewer David Coulthard appeared to very subtly fish for a hint about Verstappen and Red Bull's approach to Perez's race chances with the phrase "he's going to be playing a part tomorrow, I guess", Verstappen replied: "Checo will be there tomorrow I'm sure. We have a quick race car. I hope it will be quite a fun race with a lot of action."
And when Perez was asked if he had talked to Verstappen about a plan for the race, he responded with a simple "no, we haven't spoken".
But just because Verstappen and Perez start first and fourth, it doesn't mean they won't be running first and second in the race. A good start and a big tow on the long run to the first corner, Red Bull's straightline speed advantage over Mercedes, or just a similar race pace difference as seen when Verstappen hunted down and passed Hamilton at Austin last week – they're all reasons for Perez to be confident he can progress and reasons why Red Bull may still end up in a position where it has to make a clear decision on whether it's going to do Perez a big favour at home or not.
You could say Perez's fourth place on the grid is unrepresentative given his various problems in qualifying – electrical issues leaving him without dashboard information and causing some DRS glitches, plus his engine derating at times.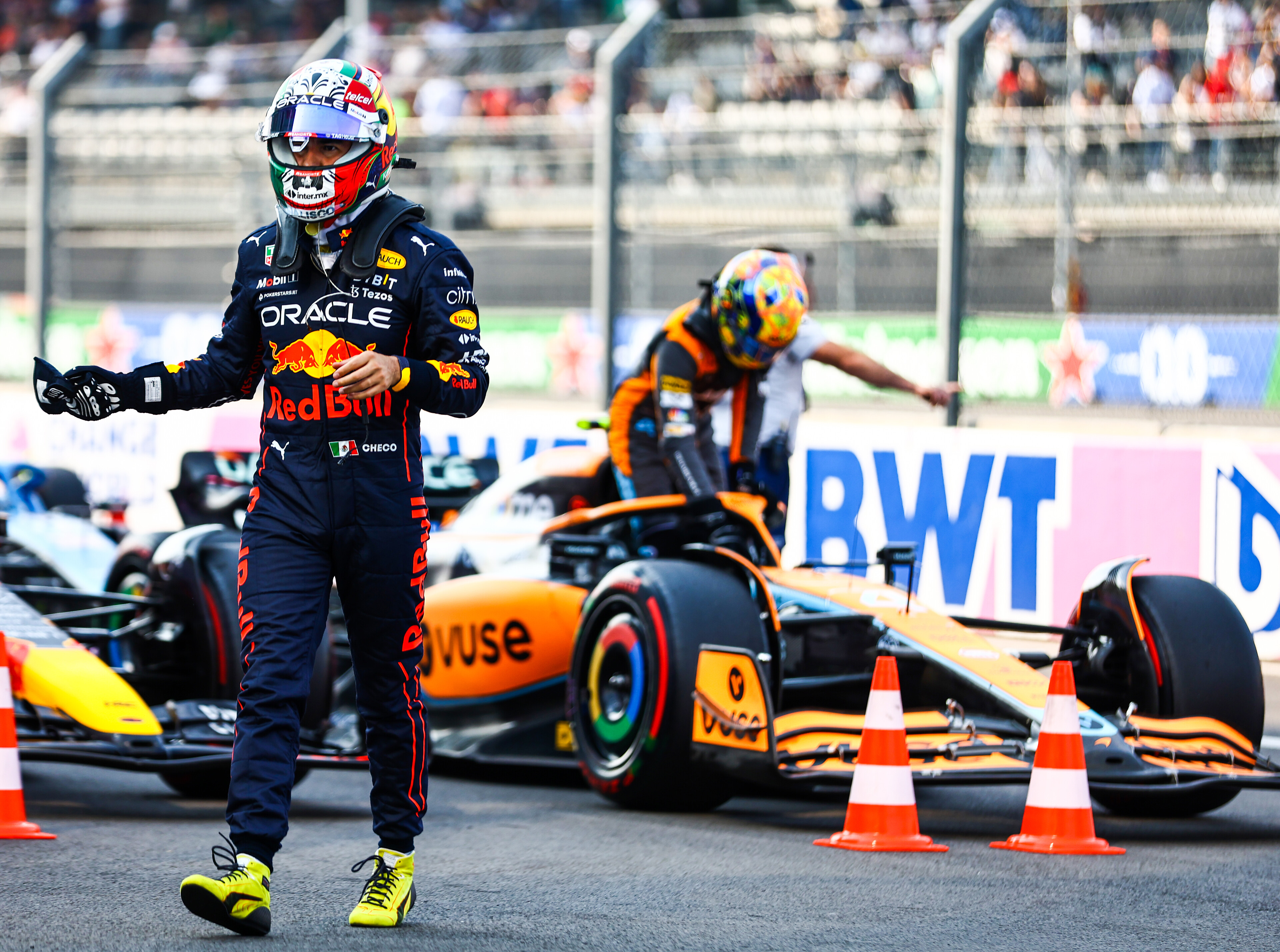 But when he's had a clean run this weekend, Perez just hasn't quite been fast enough relative to Verstappen. He had to dig deep on fresh tyres at the end of final practice to get ahead of Lando Norris's McLaren and Valtteri Bottas's Alfa Romeo. Across Saturday practice and the three segments of qualifying, Perez was an average of 0.353s off Verstappen's pace. He often thrives on a Sunday relative to qualifying, but certainly in the build-up to the race he hasn't looked like a potential winner on merit.
If any home crowd has the potential to spur a driver on to getting even more out of themselves, though, it's this one.
But would the packed Mexico City grandstands appreciate an overtly given away win? Surely not. Could a win be subtly given away and look like it was earned in a straight fight? Yes, but hopefully not.
As much as Perez wants that home win, he surely doesn't want it to be a gift. Based on all the evidence so far this weekend, that's what it would need to be – and Verstappen's not feeling generous anyway.