The 2021 Spanish Grand Prix was a better race than many feared it would be, although all of its twist and turns ultimately amounted to that same usual top three, taking the chequered flag in qualifying order.
But they took wildly different routes to get there, and the same was true for many in the midfield battle, making for a race where some drivers and teams truly excelled and others emphatically did not.
Winners
Lewis Hamilton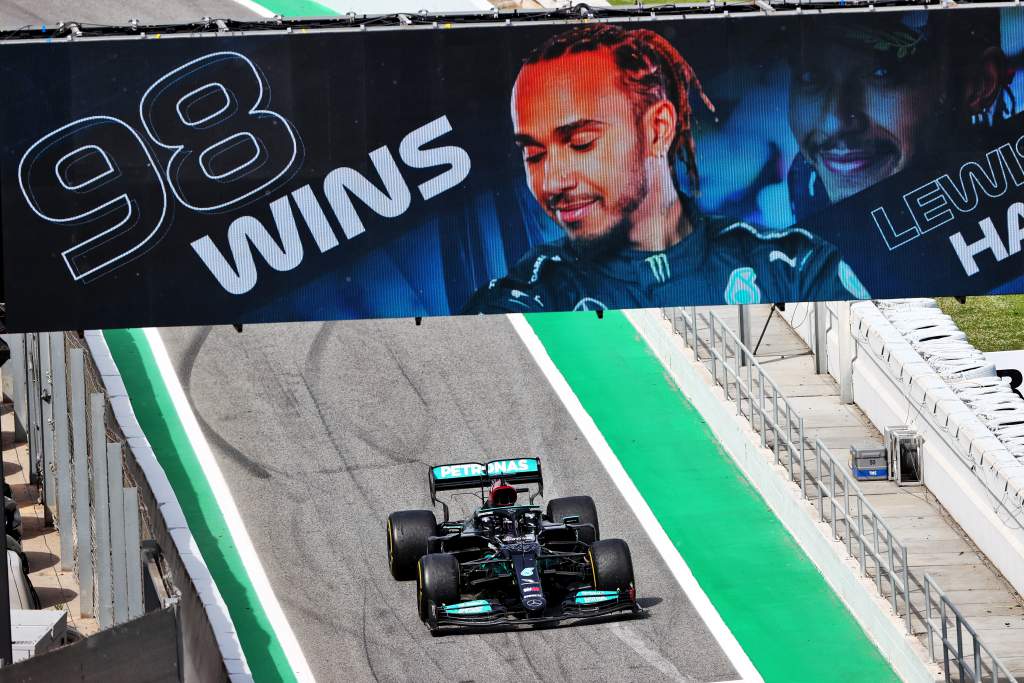 You knew this entry was coming, so let's get quickly to the inevitable point – Hamilton was in his usual imperious form today, and his march to an eighth world title is beginning to take on an increasing aura of inevitability.
The composure was good and the pace was better, and his late-race radio quip that he was certain Max Verstappen would be in a worse situation tyre-wise gave off a feeling of total control.
Perhaps Turn 1 at the start was part of that feeling. In some alternate universe, Hamilton does not yield there and a collision decides the outcome of the race. The fact he did yield may well have been instinctive, but it may also have been a case of betting on himself to make the difference later on.
Which he did. – Valentin Khorounzhiy
Charles Leclerc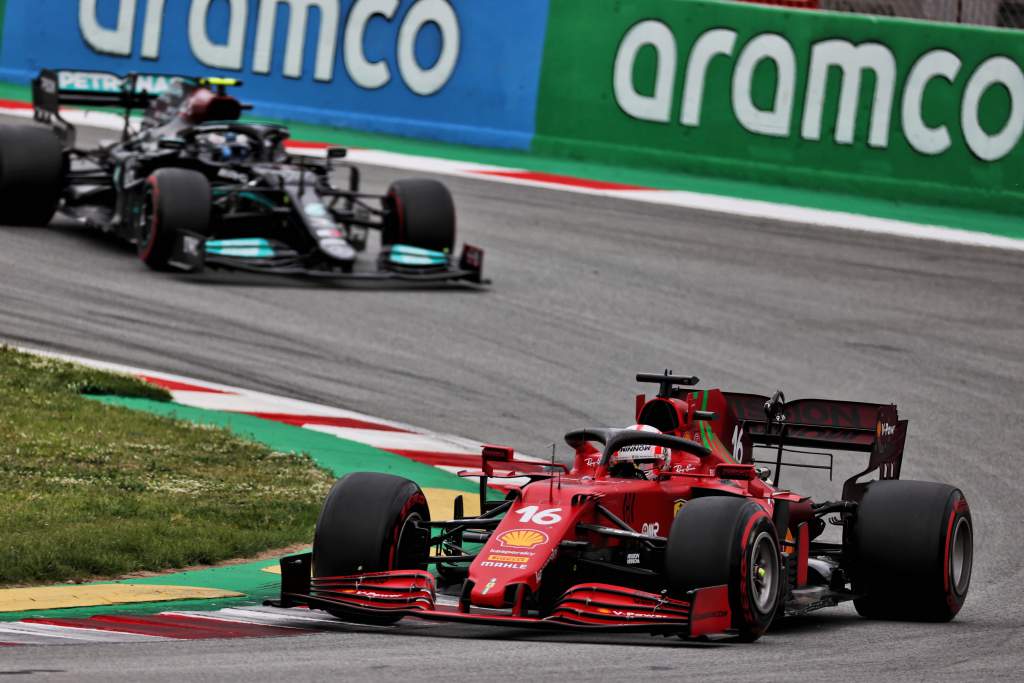 Given the rest of the midfield was a lap down, Leclerc did a great job to finish fourth and ahead of Sergio Perez's Red Bull.
While his around-the-outside pass on Valtteri Bottas at Turn 3 on lap one was the most eye-catching moment, his consistently good pace ensured he was able to run around in a class of his own between the leaders and the midfield pack, bagging the best possible result in the race to support his fine qualifying effort. – Edd Straw
Daniel Ricciardo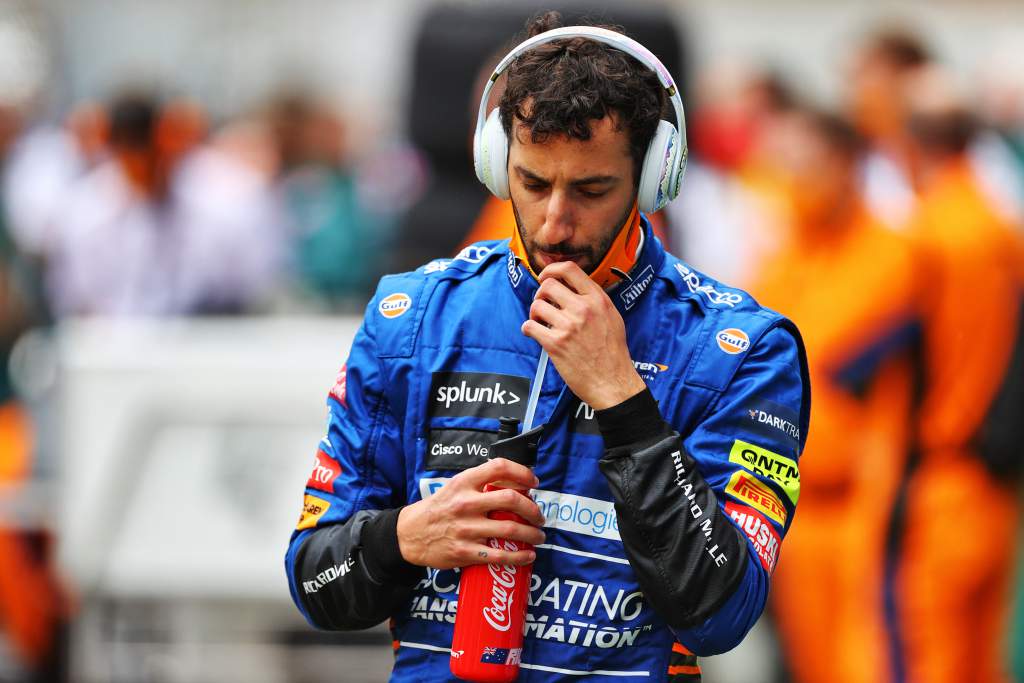 Sixth place is a great reward for Ricciardo's diligence and perseverance at the moment.
He started this weekend slowly, struggling in Friday practice, and was in a painstaking process of being intensively coached by McLaren to adjust to its car.
The steps he made through Saturday justified that approach and then a brilliant start – then a slightly lucky moment in Turn 1 when he had to check-up after running slightly deep! – nabbed him two places on the opening lap.
Running fifth for so long, keeping the Red Bull of Perez at bay, was a brilliant bit of driving.
Even though he's lacked a bit of outright pace, Ricciardo's race performances have been very good so far. This was the best of the lot. – Scott Mitchell
Esteban Ocon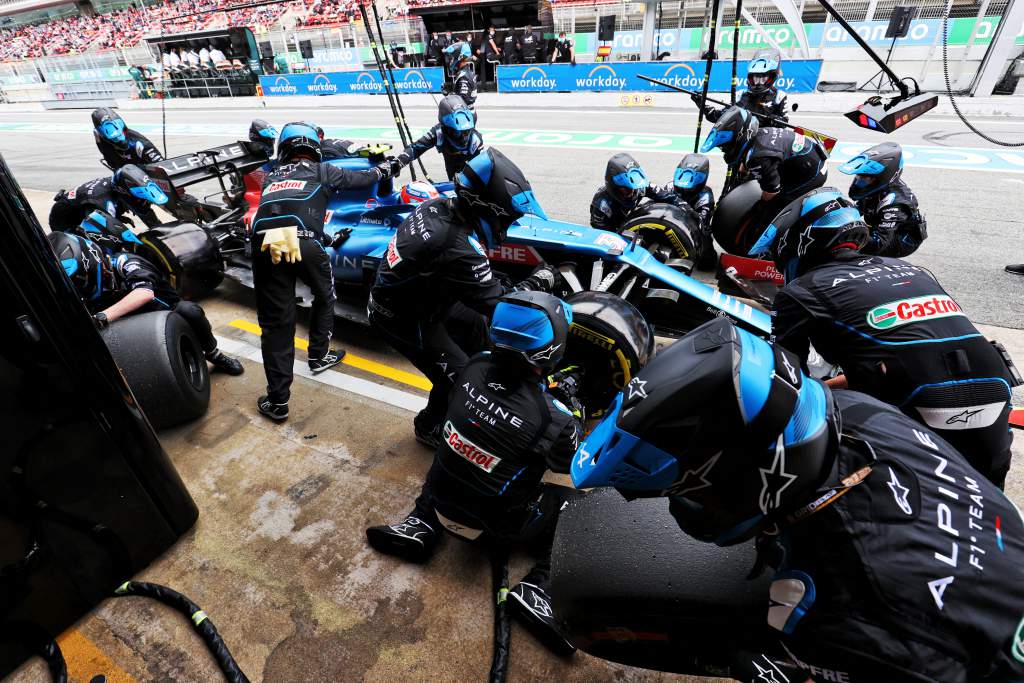 Ninth from fifth on the grid might not sound like a great day, but Ocon was the only driver to make a one-stop strategy work from a soft-tyre start, with a marathon 42-lap stint to the end on mediums.
Despite his pace dropping off a cliff in the closing stages, Ocon held off Pierre Gasly for ninth place and had limited the losses well enough to stay out of range of the gaggle of cars that once looked set to overhaul him.
A disappointing result because of the strategy, but a good drive. – ES
Kimi Raikkonen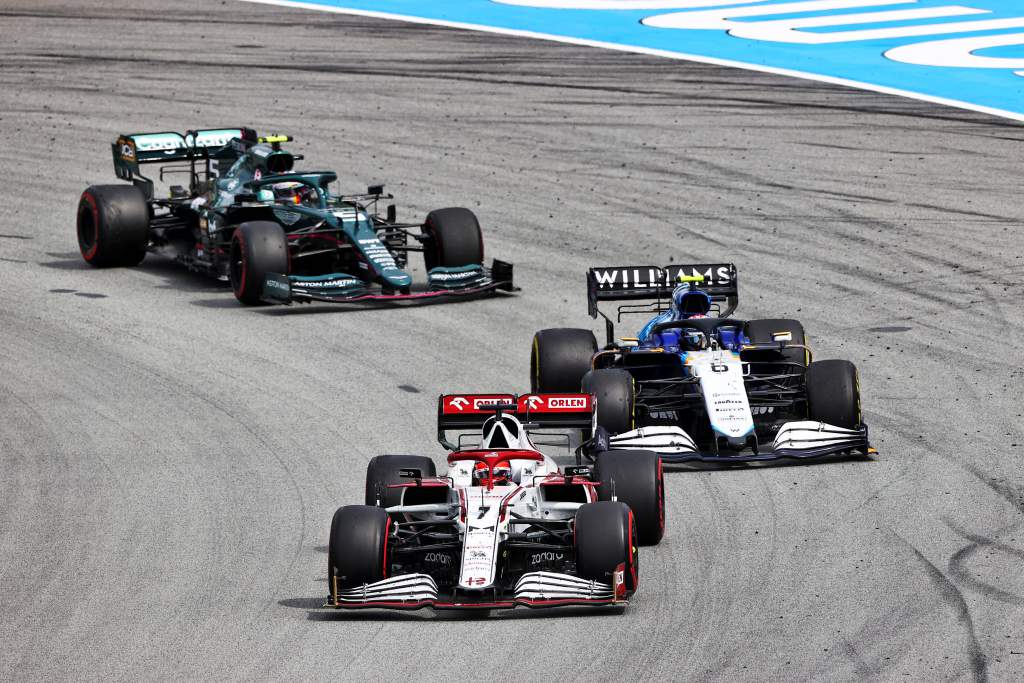 No points for Raikkonen's 12th place, but starting on mediums and running to lap 38 on them was a great effort to do something different.
Raikkonen showed his tyre wizardry by running as high as fifth on them, and had the traffic jam behind Fernando Alonso resolved itself slightly differently it may well have been Raikkonen that emerged with a point rather than Gasly.
A respectful nod to Williams here too for also trying something a bit different, in its case pitstops under the early safety car in what amounted to an offset very early two-stopper.
There was a period when it looked like George Russell might be the man to sneak a surprise point from the struggling one-stoppers, before the early nature of his final stop meant he had was just asking two much of his final set of mediums and he slipped back to 14th. – Matt Beer
Losers
Red Bull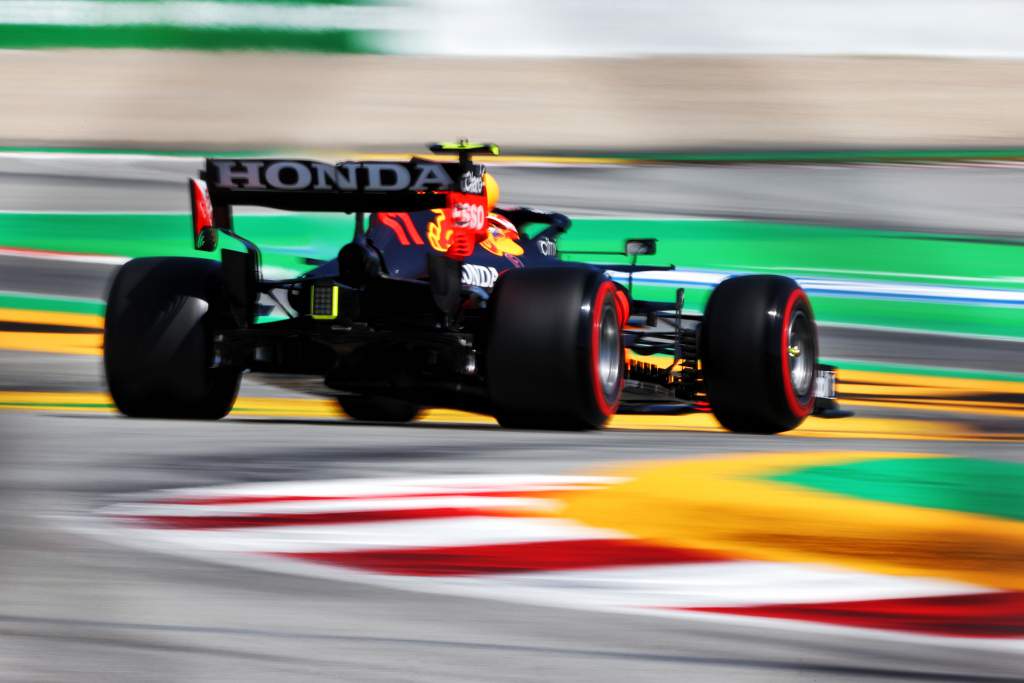 Dissect its strategy all you want, but the fact of the matter is, Red Bull's pace was its downfall here. Verstappen summed it up on the radio after the race – compared to Mercedes, the RB16B was "just too slow".
That isn't a fantastic omen for the season ahead, or for the upcoming Monaco track that's not supposed to play to the 2021 Red Bull's strengths. There was a genuine anticipation that Red Bull would make amends here for Algarve, and a Spanish GP win would've drastically changed the emerging narrative of the campaign.
Obviously nothing is lost yet, but the pressure is now on Red Bull, not Mercedes, to get better. Because today its underlying pace gave it no real margin for error – and you can't win a title without that. – VK
Aston Martin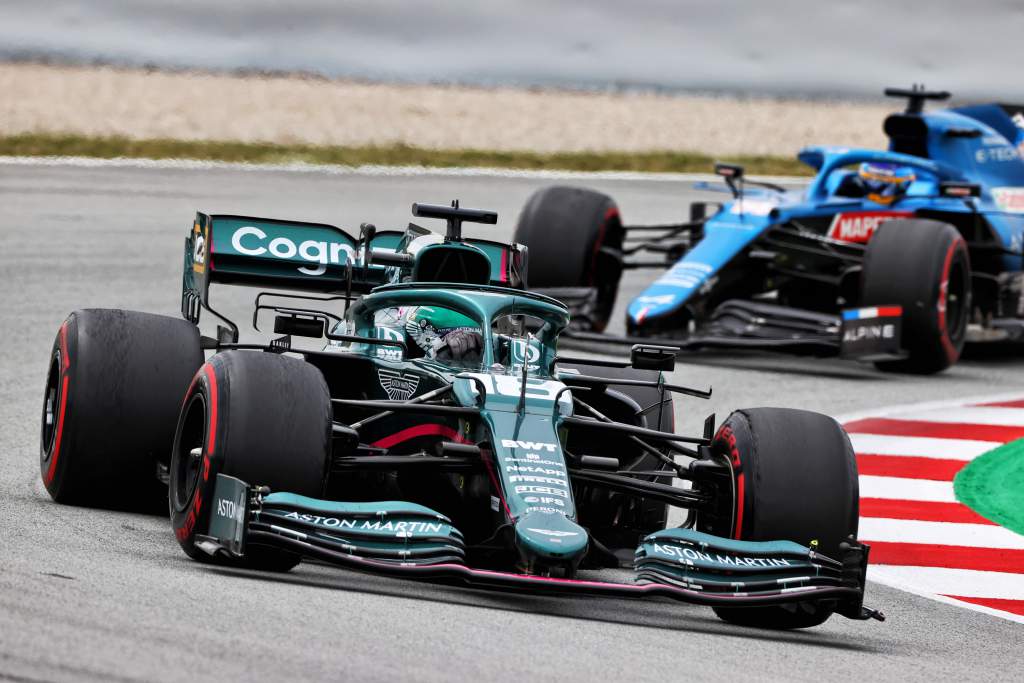 After the optimism of Friday practice, and despite this being a race in which Lance Stroll managed to overtake Alonso on the road two-and-a-half times (twice successfully, once with some messy run-off area antics), 11th and 13th was a very underwhelming outcome for Aston Martin.
Its early move for second stops disadvantaged it in the midfield fight – coming at a time when it dropped both cars into too much traffic, and meaning the tyres were too old to be much use at the end.
Given Barcelona is such a representative circuit for car performance, this was also evidence that the 2021 Aston Martin is right now a Q2 machine that's only a borderline points contender. That's not what this high-profile project was supposed to be about, and the slump from Racing Point 2020 to Aston Martin 2021 feels a little too reminiscent of Stewart 1999/Jaguar 2000 right now. – MB
Valtteri Bottas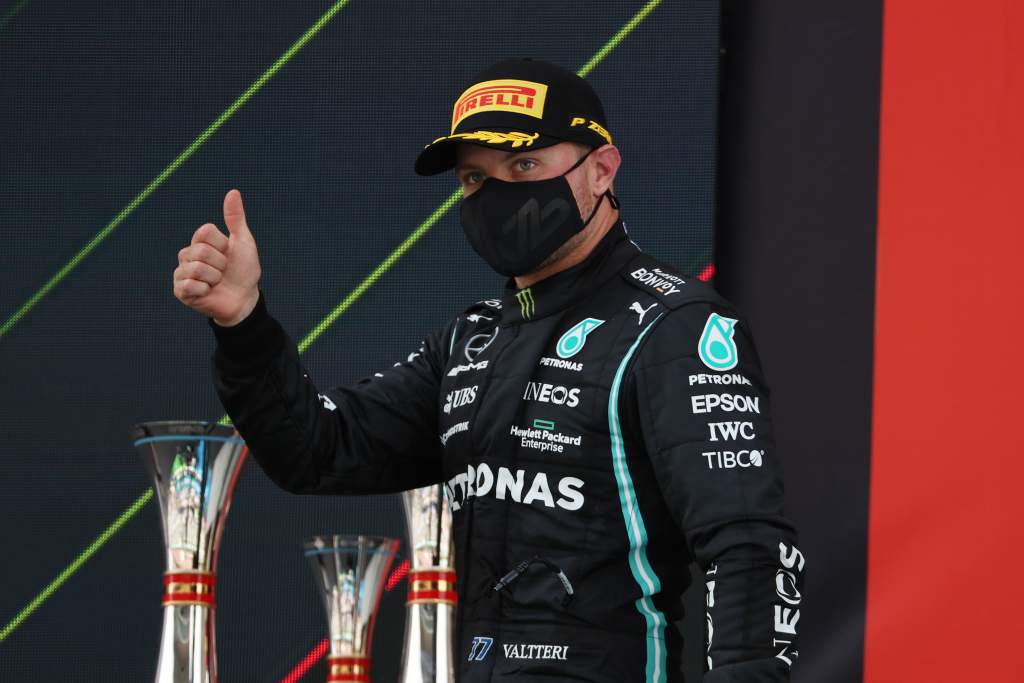 We often feel guilty including Bottas in this column as it seems like we reserve a space for him in the 'Losers' section – a bit like the 'Valtteri Bottas's Misery Corner' running joke on The Race F1 Podcast.
But this week there can be no hard feelings because Bottas compromised his own race at the start when, by his own admission, he didn't notice Leclerc's Ferrari in close proximity and got mugged around the outside of Turn 3.
That set him up for a race of two halves: the first spent stuck behind the Ferrari, the second running in no-man's land after getting past.
He threatened to become the main talking point when he seemed to make life rather difficult for Hamilton to get past on the alternate strategy, right after being told not to hold him up.
It risked being interpreted as a petulant move, and we wait to find out exactly what happened there.
Bottas is lucky that, after ruining his own chance of winning, he didn't end Hamilton's as well. – SM
Fernando Alonso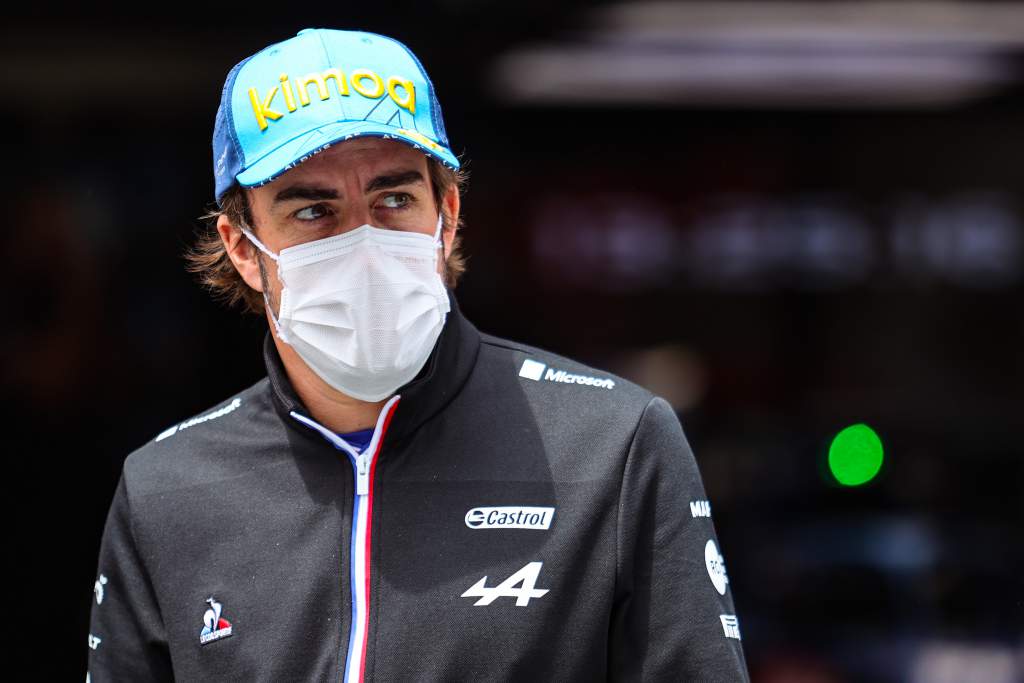 Some lovely hard racing from Alonso on home ground as he resisted a massive queue of much faster cars on much newer tyres, and it so very nearly looked like he'd pull off at least one point as Alpine stuck doggedly to the one-stopper while others abandoned it.
But in the end the fact that Ocon could make it work and ended up beating Gasly to ninth while Alonso had to bail out for a pitstop and ended up 17th behind Nicholas Latifi is too telling. Alonso is Alpine's second driver right now. – MB