Is time passing Sebastian Vettel by? Is his disillusionment with the sport's direction contributing towards the difficult place in which he finds himself? Is the super performance of Charles Leclerc, 10 year Vettel's junior, just one more thing to colour his present in less vivid tones than he recalls his past?
How might the current coronavirus cessation of Formula 1 (and of all normality) impact upon his desire to continue?
As part of a rarity of drivers who knows – and thirsts to know even more – about F1's history before he was part of it, Vettel often voices a regretful distaste about its modern direction.
This was never more evident than when he summarised the hybrid formula as 'shit' and yearned for a return to the sounds that led him to fall in love in the first place. It's not just hybrids niggling him but everything from driving penalties to Esports. It's the modern world he's increasingly at odds with.
When he says – as he has repeatedly in the last year – "I still love racing", it's as if he's trying to remind himself of that.
In the aftermath of his Montreal victory-costing penalty last year, after he'd calmed down and reflected upon things, he said: "The old Formula 1 drivers and people in the grandstands and so on, would agree that [the on-track incident] is just part of racing but nowadays it's just… I don't like it, we all sound a bit like lawyers and using the official language. I think it just gives no edge to people and no edge to the sport.
"Ultimately it's not the sport that I fell in love with when I was watching… you have all this wording, 'He gained an advantage, I didn't gain an advantage, I avoided a collision' and it's not really what we're doing in the car. It's just the official language, it's all wrong."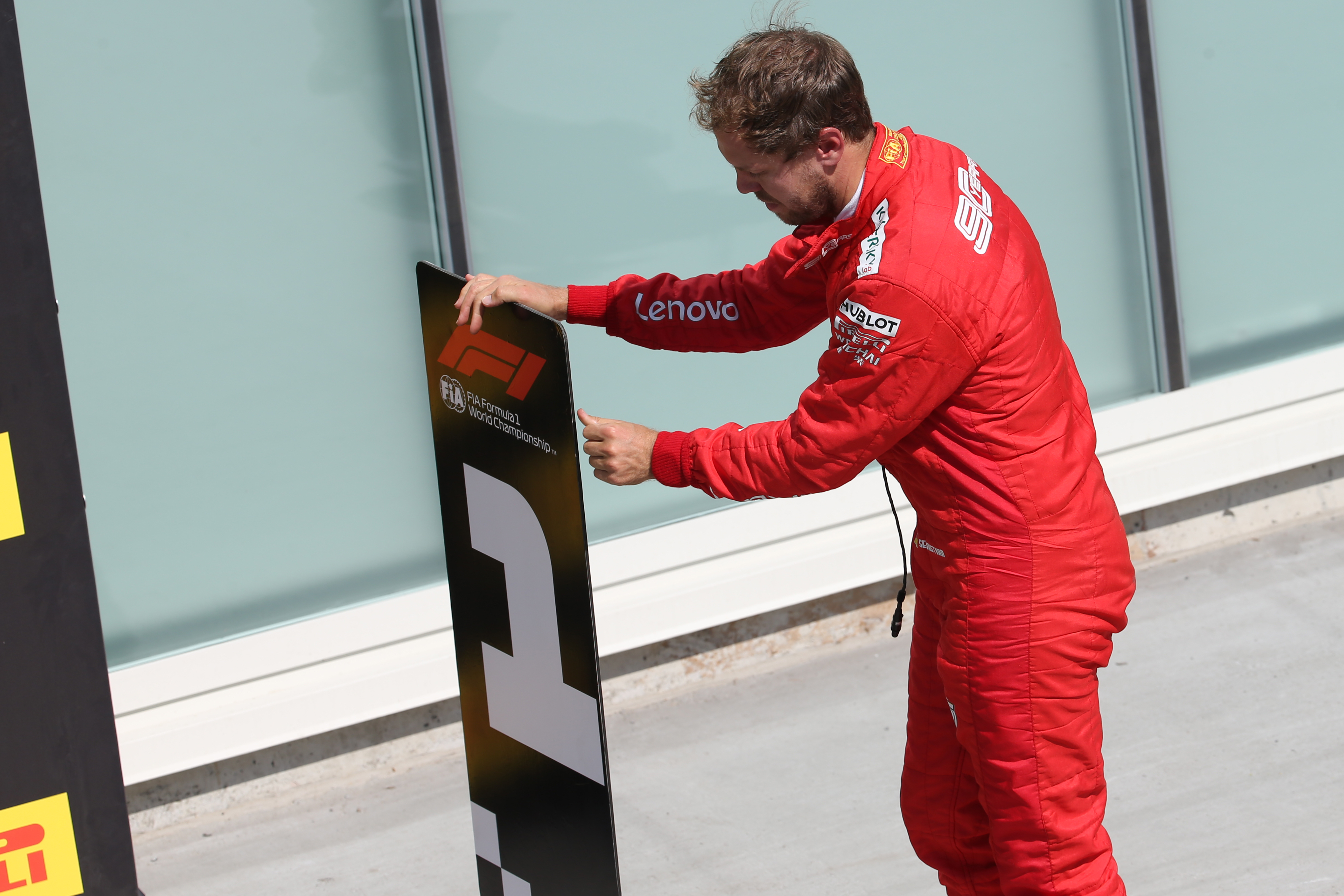 He had similar thoughts on the replacement of grid girls, he hates social media and wants no part of it, he's dismissive of Esports racing. Even as a preparation tool – "I have no interest in that at all," he smiles.
"There are those certain moments in the car you will never be able to replicate with a game. Moments you're sitting in the car in Q3. You've got to nail the lap. You know there's maybe only one lap. Or during the race delivering the lap when it matters. In the end you need to find your own way. Not all of us do the same things to prepare but for me it wouldn't work."
"Remember these days," he said, while doughnut-celebrating the clinching of the 2013 title. "We have to enjoy them while they last." :: Sebastian Vettel
It's as if these changes in culture are just yet-more unwelcome things crowding in on his life, adding to those that have impacted directly on his career: the hybrid formula ending the Red Bull era, Daniel Ricciardo's inconvenient speed as his 2014 team-mate, the initial challenges at Ferrari, both personal and technical – and now, dammit, the searing speed of Leclerc and how the team focus seems to have subtly shifted away from Seb's side of the garage. Life used to be so much easier…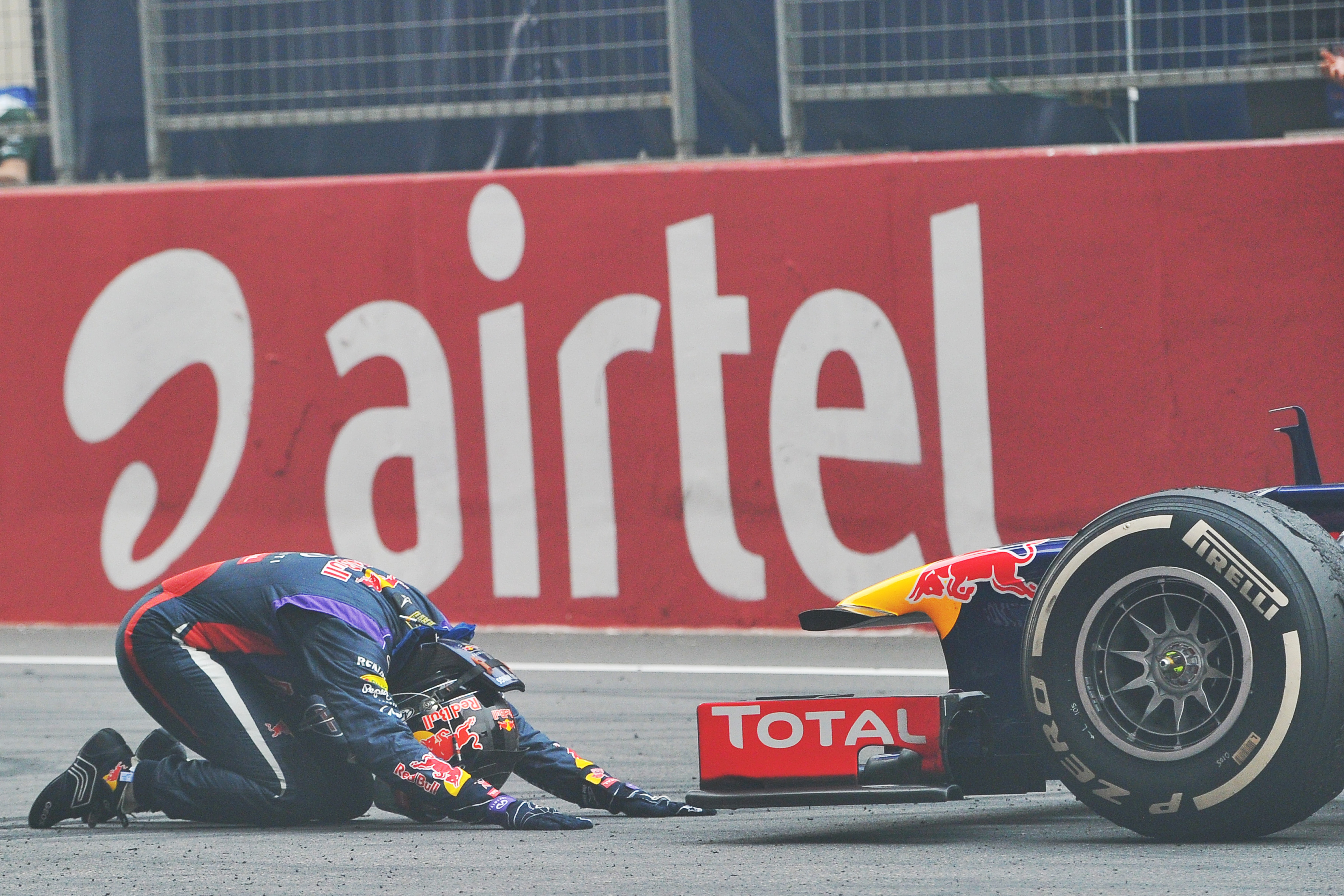 Recall 2013 between August and November when no-one but Vettel won a race, nine of them in succession surrendering to his blur of entry speed and counter-intuitive blown diffuser mastery.
"Remember these days," he said, while doughnut-celebrating the clinching of that title. "We have to enjoy them while they last."
The sunny, chirpy smile of those days can still be seen. But in between are longer periods of tight-frowned reflection.
But beneath the superficial displeasure at circumstance, there's Vettel the intense competitor too. His absolute refusal to accept defeat, even when the battle looks lost, was behind his late-season surge of form.
Leclerc's Monza victory under internally controversial circumstances (he was censured by team boss Mattia Binotto for not sticking to the pre-agreed plan to return the towing favour to Vettel in qualifying) seemed to have been the final confirmation that the Scuderia was now his territory, potentially leaving Vettel in the former Raikkonen faded glory role of support.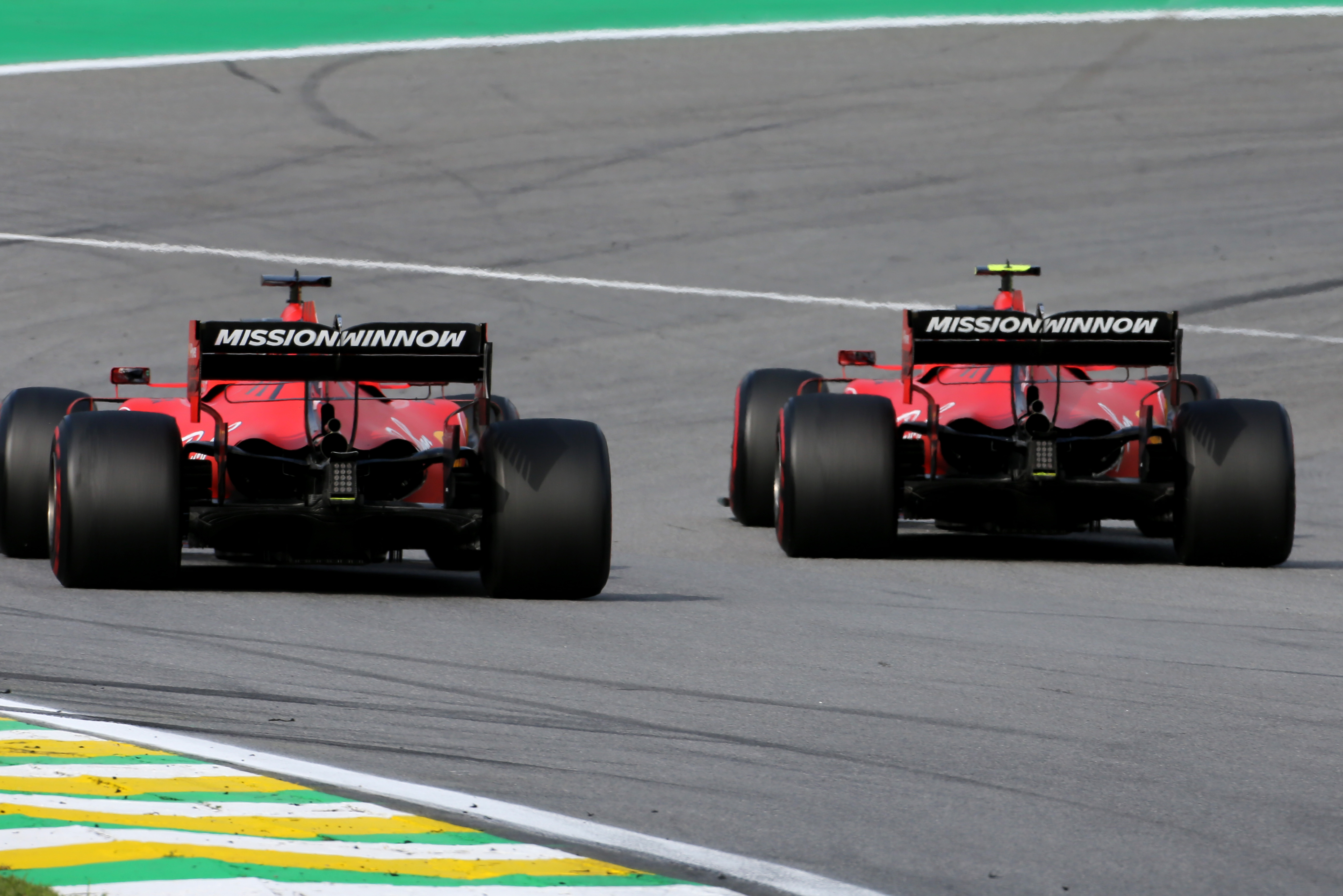 Yet Vettel's strongest performances came in the immediate aftermath, his victory in Singapore two weeks later owing much to fortune, but capitalised upon with ruthless purpose. Similarly his refusal to surrender the lead to team orders in Sochi, his resounding pole position in Suzuka that so surprised Leclerc, even his inappropriate combative actions against Leclerc in Brazil. It may not have been welcome within the team, but the steely core of Vettel the champion was very visible in that late-season comeback.
What was going to be fascinating about the opening races of 2020 we've now been denied was seeing whether Vettel could maintain that momentum – or whether late '19 had been the last burst of magnificent, stubborn, but ultimately futile, resistance of a fading giant. How will the indefinite delay to the season impact upon his psychological place? Will he be able to maintain that desire? Or will the CV-19 crisis to be just another sub-conscious confirmation in his psyche that things are never going to be as good as they were.
Will this break just have intensified the desire or given him more time to reflect on what comes next?