The potential for "even more draconian" punishment and a desire to avoid dragging out the process contributed to Red Bull accepting the FIA's Accepted Breach Agreement offer after breaching Formula 1's cost cap.
Red Bull has been found guilty of spending more than it was allowed to in 2021, the first year of F1's new financial regulations, and been punished with a $7million and a 10% reduction in the aerodynamic testing limits it is entitled to for the next 12 months.
The FIA determined that Red Bull had exceeded the cost cap by £1.8million but that £1.4m of this would have been correctly accounted for had the team applied the "correct treatment" for a notional tax credit.
This is why Red Bull believes the issue comes down to a breach of just £432,652 or 0.37% of the budget, and even that has been disputed by Red Bull as its interpretation of the rules resulted in an initial submission that was several million below the cap.
Red Bull has previously been adamant that submission was accurate but opted to accept the FIA's proposal for an 'Accepted Breach Agreement' rather than fight its corner and have the matter judged by an independent panel.
"It's such a new set of regulations, would the information have been any different at an appeal panel?" Red Bull team principal Christian Horner said.
"And of course the suite of penalties that they have available within that panel could be even more draconian.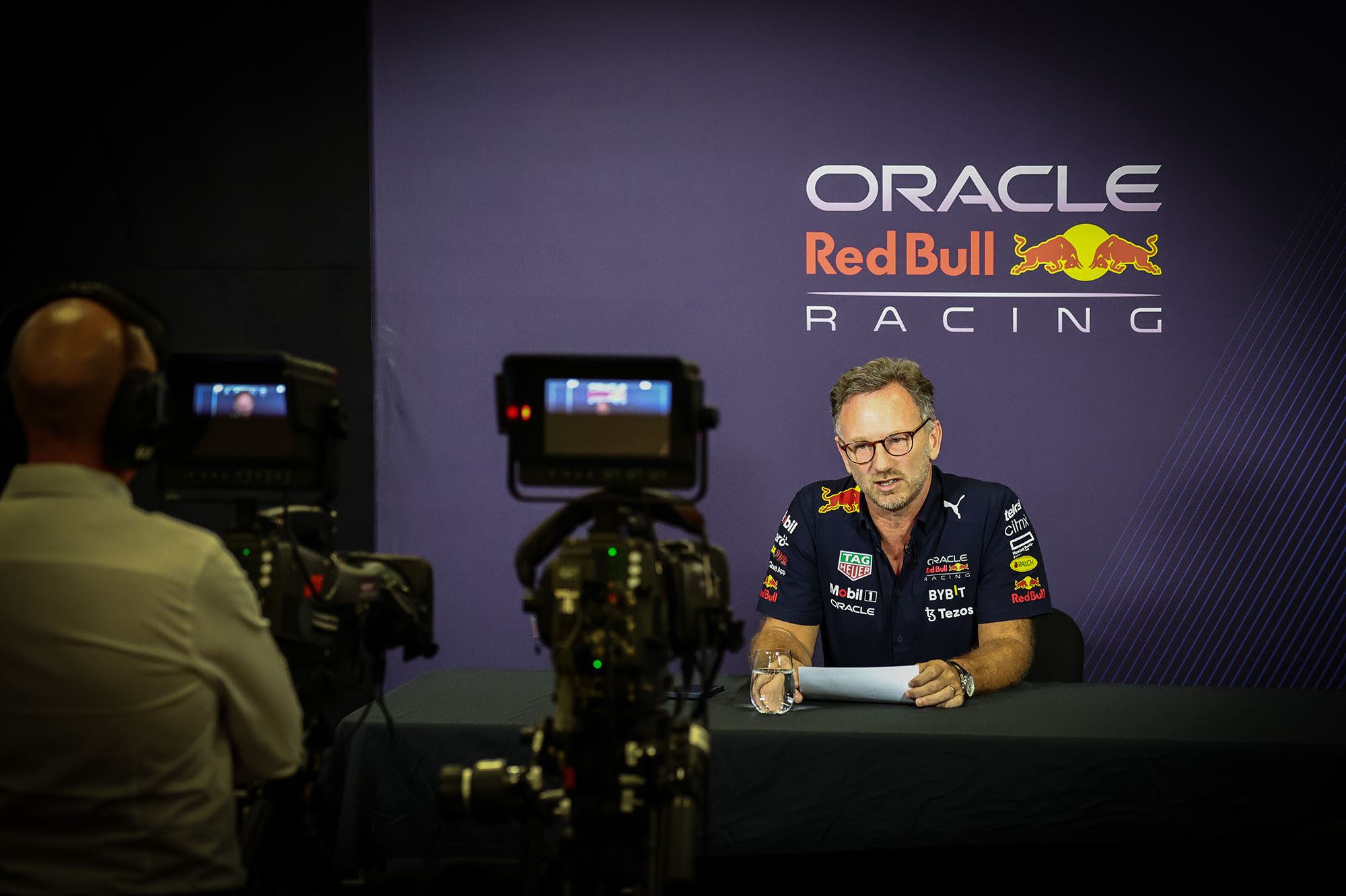 "Whilst we feel hard done by, and we feel that there were absolutely mitigating circumstances with this, to drag that process out we didn't feel was in anybody's interest.
"It's been a huge learning experience for us and I'm sure others have learned watching from the sidelines.
"The cost cap is an important part of Formula 1's success in the future.
"But it needs to be applied in the right way, and to potentially blow that apart as well would not be the right thing to do."
Horner's admission that the prospect of a harsher penalty influenced the decision to enter an ABA is unsurprising.
The rules around an ABA limit what penalties can be applied and do not allow for a points deduction or more significantly a future cost cap reduction, both of which could be possible punishments if a case goes to the Cost Cap Adjudication Panel.
This is where the ABA represents an F1 cost cap equivalent of a 'plea bargain', whereby the FIA can trade off a slightly more lenient punishment against a rapid conclusion to the process that Red Bull must accept and cannot challenge.
Given the focus on Red Bull in recent weeks around its rules breach, initially speculatively and then once it was confirmed, Horner said that drawing a line under the matter was a priority for the team as well.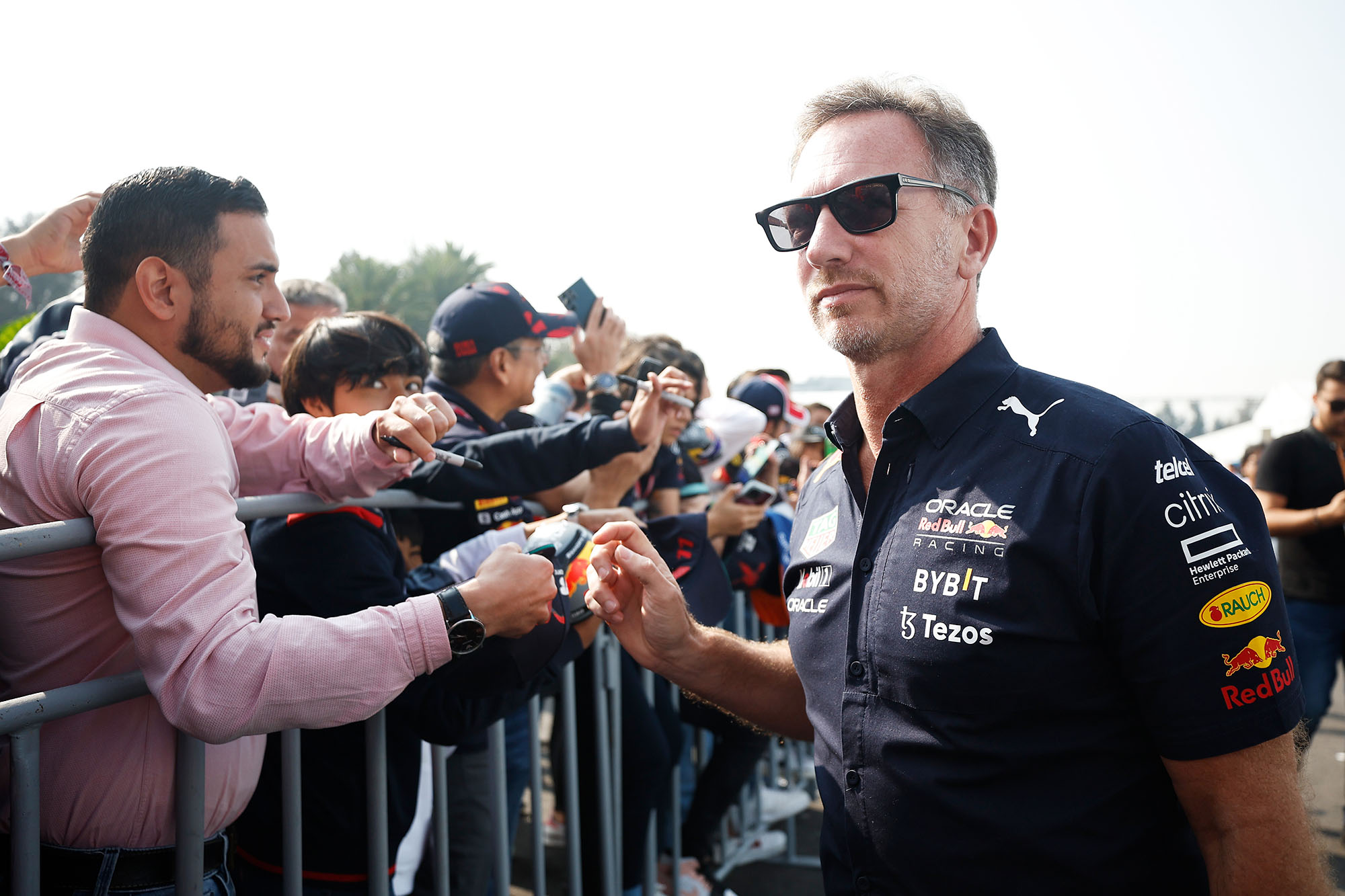 "We accept that this set of regulations is immature, we accept that there are interpretations, we accept that this FIA administration has inherited these regulations," he said.
"And indeed, there's an awful lot of work that needs to be done for the future.
"Had we dragged it out through the administration process, to go to effectively appeal, that could have taken months.
"And then beyond that, the International Court of Appeal could have taken further months.
"So, we could have been looking at a 12-month period to have this situation closed.
"And the amount of speculation, commenting and sniping that has been going on in the paddock, we felt it's in everybody's interests – in our interests, in the FIA's interests, in Formula 1's interests, to say, 'we close the book'."
Horner said Red Bull accepts the penalties "begrudgingly, but we accept them", claiming that part of the rationale was also that there is so much room for interpretation within brand-new regulations.
"I think that there are lessons for everybody to learn and to work collectively," said Horner.
"Because I think the cost cap is an important part of Formula 1. It's an important part of its future. But it has to be in a manner that is consistent and applicable and developed.
"And with such a new concept of incredibly complex regulations around different entities, different subsidiary companies, companies that belong to OEMs, companies that are independent, companies that are a subsidiary of an energy drinks manufacturer.
"Our structures, our cost base, our apportionment, it's all different between all of those entities.
"So that is why we've chosen to accept it. We take it on the chin. But now's the time to put it to bed."
Horner was asked on Friday if, having been found guilty of breaking the rules, Red Bull should apologise for its actions.
He said no and instead turned the focus on Red Bull's rivals, who he has previously criticised for comments they started making weeks before Red Bull's breach was official.
"To be honest with you, I think we're probably due an apology from some of our rivals for some of the claims that they've made," said Horner.
"We make no apologies for the way that we've performed, the way that we've acted.
"We take it on the chin that there are lessons to be made and potentially mistakes have been made in our submission, which with the benefit of hindsight and 20-20 vision, everybody could be a specialist.
"But there was no intent, there was nothing dishonest, and there was certainly no cheating involved, which has been alleged in certain corners.
"I don't feel that we need to apologise. I think that there are lessons that have been learned. Everybody can look forwards.
"We've taken our pounding in public, we've taken a very public pounding with the accusations that have been made through other teams.
"We've had our drivers booed at circuits. And the reputational damage made by allegations has been significant.
"The time is now for that to stop, and to move on."