"I know the implications of the rule that's come in, to try to slow us down," says Lewis Hamilton ahead of Formula 1's 'party mode' ban.
"But I don't think it's really going to make a big difference. We are confident that whatever is thrown at us, we go to the drawing board, we hash it out, we communicate, we delegate and then we execute it.
"That's what we do. Keep throwing the punches, and we will do our best to return back just as hard."
The Italian Grand Prix will be the first race following an in-season rule change to effectively ban the most powerful engine modes and normalise engine performance across qualifying and the race. It is an FIA initiative to blunt the V6 turbo-hybrid engines at the peak of their complexity, done to improve the governing body's scope to police them.
Some, like Hamilton, think it's more transparent than that. Mercedes has the strongest engine on the grid, has been utterly dominant in qualifying up to now, and robbing engine manufacturers of their highest power modes under the pretence of regulatory necessity is a way to peg Mercedes back and liven things up.
But this proposal has been known for a couple of weeks and as time has passed, doubts about whether it will really change anything have increased. Yes, there might be a slight reduction in Mercedes' Saturday advantage. But will it be enough to rob it of poles?
"I don't think so," says Mercedes' chief pursuer Max Verstappen. To which Hamilton responded: "We definitely don't have half a second more power than you, that's for sure."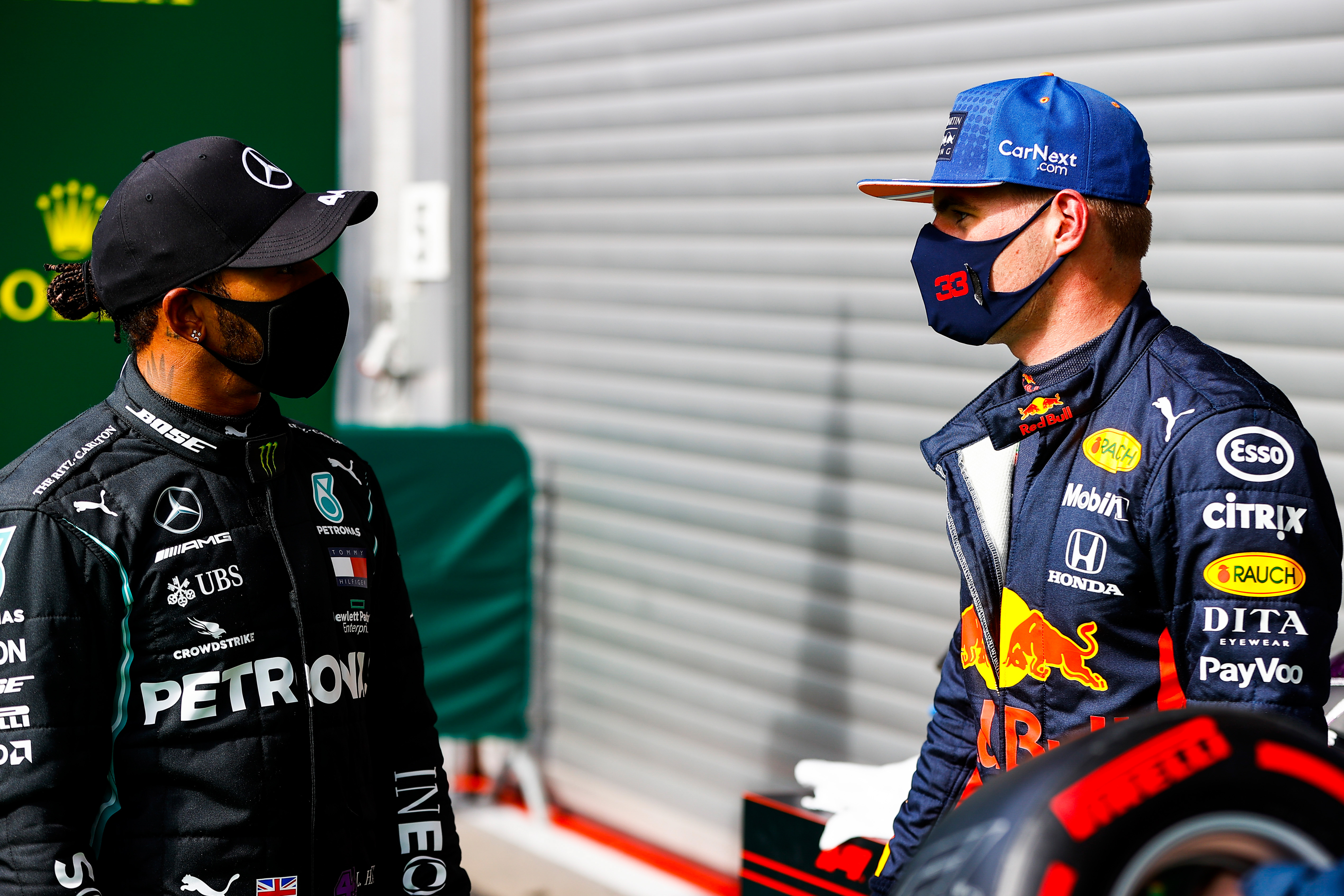 In fact, Mercedes has been bullish, with team boss Toto Wolff saying engine performance can be redirected to Sundays instead. So perhaps Mercedes will simply ace qualifying by a smaller margin and have more in reserve for the races… which, with one exception, it's also been dominating.
A failed attempt to knock Mercedes out would be in keeping with the narrative of the last few years. Mercedes has faced a flurry of punches since establishing itself as the undisputed world champion back in 2014. Those jabs have always been parried effectively, and Mercedes has always quickly got on the offensive afterwards.
So why should this punch floor the team when none other has? Mercedes continued winning across the major car changes of 2017, as its early engine advantage evolved into a clear all-round car performance edge.
Across 2017 and 2018 Mercedes and Hamilton were able to rise to their strongest challenge yet, as Sebastian Vettel and Ferrari threw everything they had. They landed a few blows, but nothing serious. And they never managed to take Hamilton the distance either.
Another rule change, albeit smaller, came in 2019. We all know how that turned out: another title double. And from Mercedes' first championship in this engine era to its most recent, it has had to replace key personnel: Paddy Lowe, Nico Rosberg, Aldo Costa. Reinforcements and restructuring have kept Mercedes on its toes and that is perhaps what makes it such a phenomenally resilient champion: it's an enormous, heavy-hitting organisation that has found a way to remain nimble as well.
There's no better example of that than the response to the Ferrari engine controversy of last year, which failed to derail the Mercedes/Hamilton run to another title double and inspired the "ironic" engine gains that have helped make Mercedes untouchable again so far in 2020.
It came at a human cost, pushing the engine division close to "burnout" last year and hurting the health of team members. But the upshot was a rapid turnaround from being battered by a contentious Ferrari advantage to already being well on the way to title double number seven.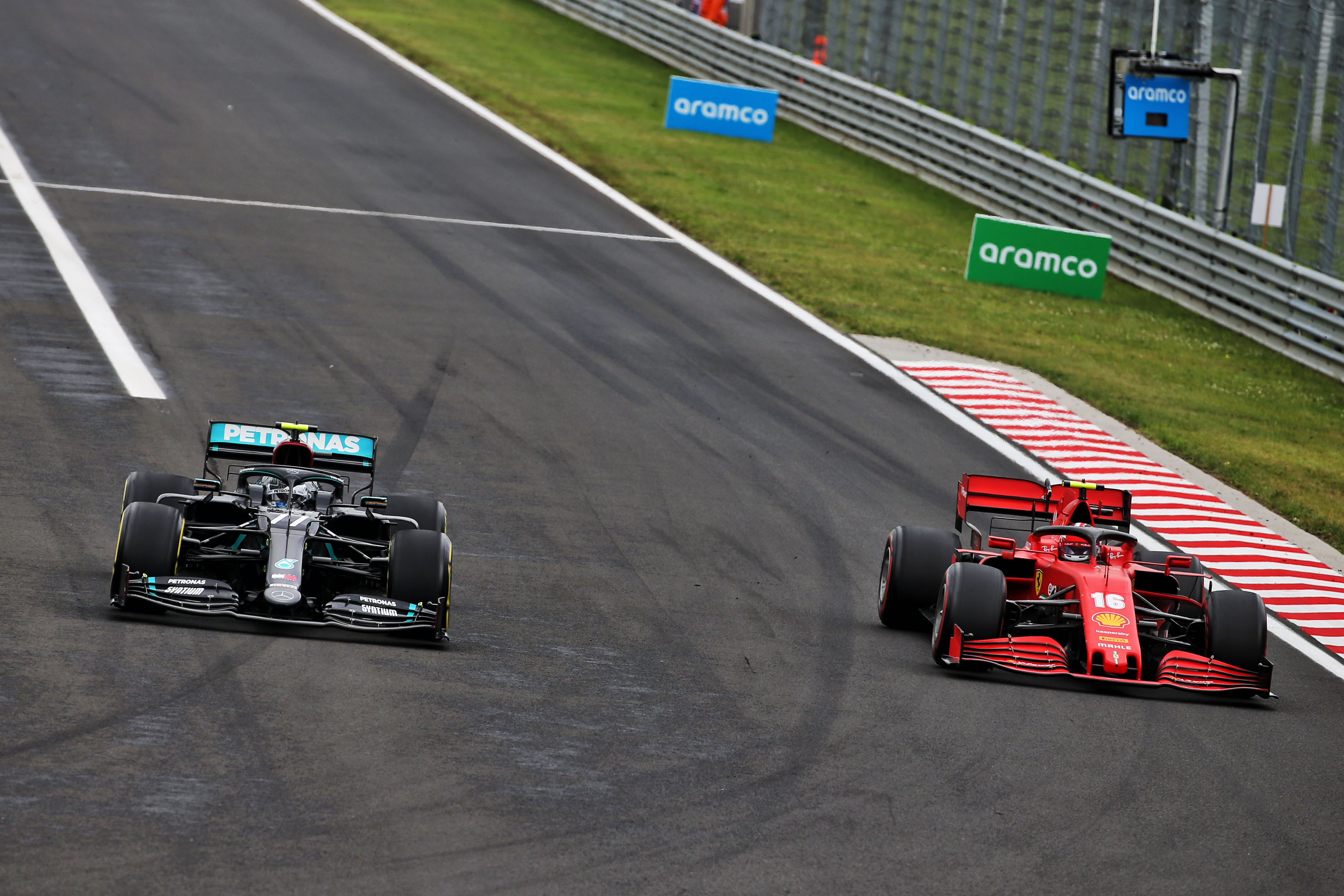 "We take these things you say as a compliment but not really believe them," says Wolff when asked by The Race how Mercedes is always able to handle new challenges.
"If you would follow our debriefings you would think that we are talking about a team that had a terrible weekend and I think this is very much the mindset within the team.
"Of course, team means people. It's the group of people that have come together on this journey in Brixworth, in Brackley and all the support we have in Stuttgart, and living to our values, really having a no blame culture, no politics – no internal politics – and the trust that has been built up over the years.
"And then, if you take Formula 1 not too seriously, but you remember it's a sport, it's not real politics, I think then you can go to the races with a certain easiness without being complacent."
Most have tired of hearing of Mercedes 'no-bullshit, no-blame' mantra. It's not that the feat isn't impressive, as many of Mercedes' 'critics' do seem to understand that. They just long for a break from the domination – for someone to land a serious blow.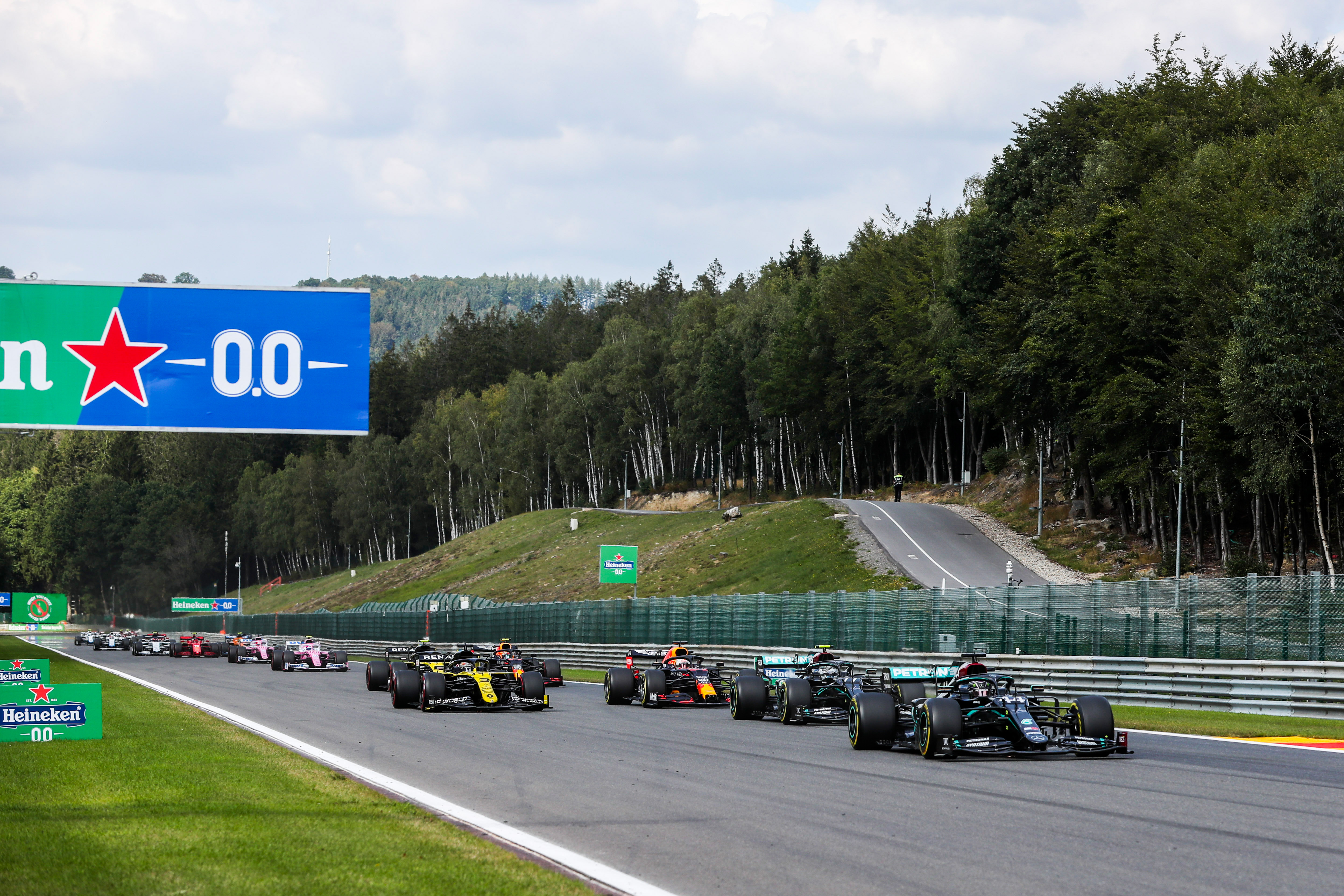 "I know it's not necessarily what everyone always wants, to see the Mercedes at the front," Hamilton admits.
"But no matter how much success we have, we just keep our heads down. When I go back into the office now, there's no guys celebrating, they're like, 'OK, how can we win the next race'.
"It's an incredible mentality to work around, and environment to work around.
"We're continuing to learn about ourselves, about the car, how we develop and improve weekend-in, weekend-out. And honestly, it's crazy to think, I'm 35, going towards 36 but I feel better than ever, so that's a positive."
Hamilton's role shouldn't be underestimated because he has faced his own potential setbacks and overcome them. He was pivotal in vanquishing the Ferrari/Vettel threat in 2017 and 2018, and every year team-mate Valtteri Bottas gets a little bit more experienced and a little bit better, but can't do anything to overthrow the world champion.
Now, in these unsettling COVID-19 times, Hamilton is operating without his usual hectic schedule. Over the past two or three years it has become evident that his extracurricular activities are a source of energy, not a distraction. Hamilton never seemed to stretch himself too thin. He only ever appeared more motivated. And the results on-track supported that.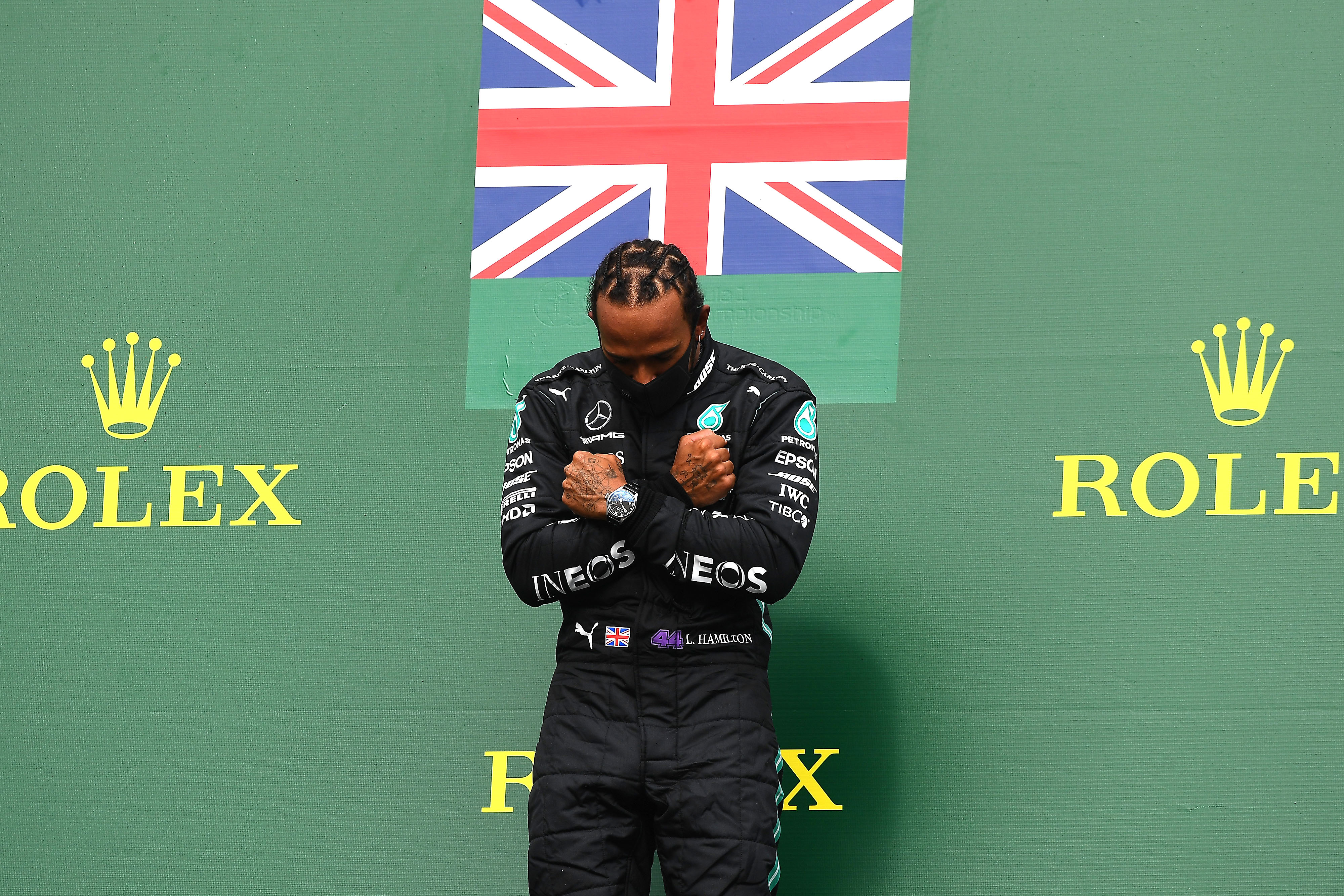 So coming into a season with huge disruptions, with restrictions over what Hamilton could do outside of racing, with whom and where, this had the potential to knock Hamilton off his stride. Especially as he threw himself behind anti-racism movements on social media and in reality, even going so far as to set up his own foundation to try to find the root cause of F1's lack of diversity.
Hamilton's critics leapt on this as a distraction when he had an underwhelming season opener at the Austrian Grand Prix but he has won five of the six races since then.
There is no evidence he is a weaker driver for any of the extraordinary things around the 2020 season. If anything he looks fiercer, as he's regained the qualifying swagger that seemed to fade a little in 2019.
That's why it's hard to believe Mercedes' success hinges on the application of its highest engine modes, or that Mercedes and Hamilton will suddenly be pinned against the ropes from this weekend.
If it's anything like the other challenges that have been overcome, whatever work has been done to combat the incoming change is only going to make the team stronger.