Formula 1 world champion and runaway favourite for the 2022 title Max Verstappen is having a very good season. But very good isn't good enough.
"If you know me, first of all, I will not be laying on the beach," he says of his August plans, when asked if his comfortable championship position made it easier to relax.
"And second of all, I don't really care about the points gap. Because for me, it's all about trying to be perfect every single weekend.
"It's not something that once you have that gap that you start to relax. I still want to win more races. And that's what we'll try to do as a team."
Verstappen is not a robot but he is exhibiting the mentality that made Lewis Hamilton such an absurdly formidable force at the height of Mercedes' domination. Nothing is ever good enough. Don't take anything for granted. Things can always be better.
At his most unsatisfied this year, Verstappen has been angry. Red Bull has had some weaknesses and Verstappen's got very little patience, especially when he's in the car.
Flickers of poor reliability, an overweight car and occasional lack of qualifying pace have all incurred Verstappen's ire at some point and all still exist as problems for Red Bull to conclusively resolve.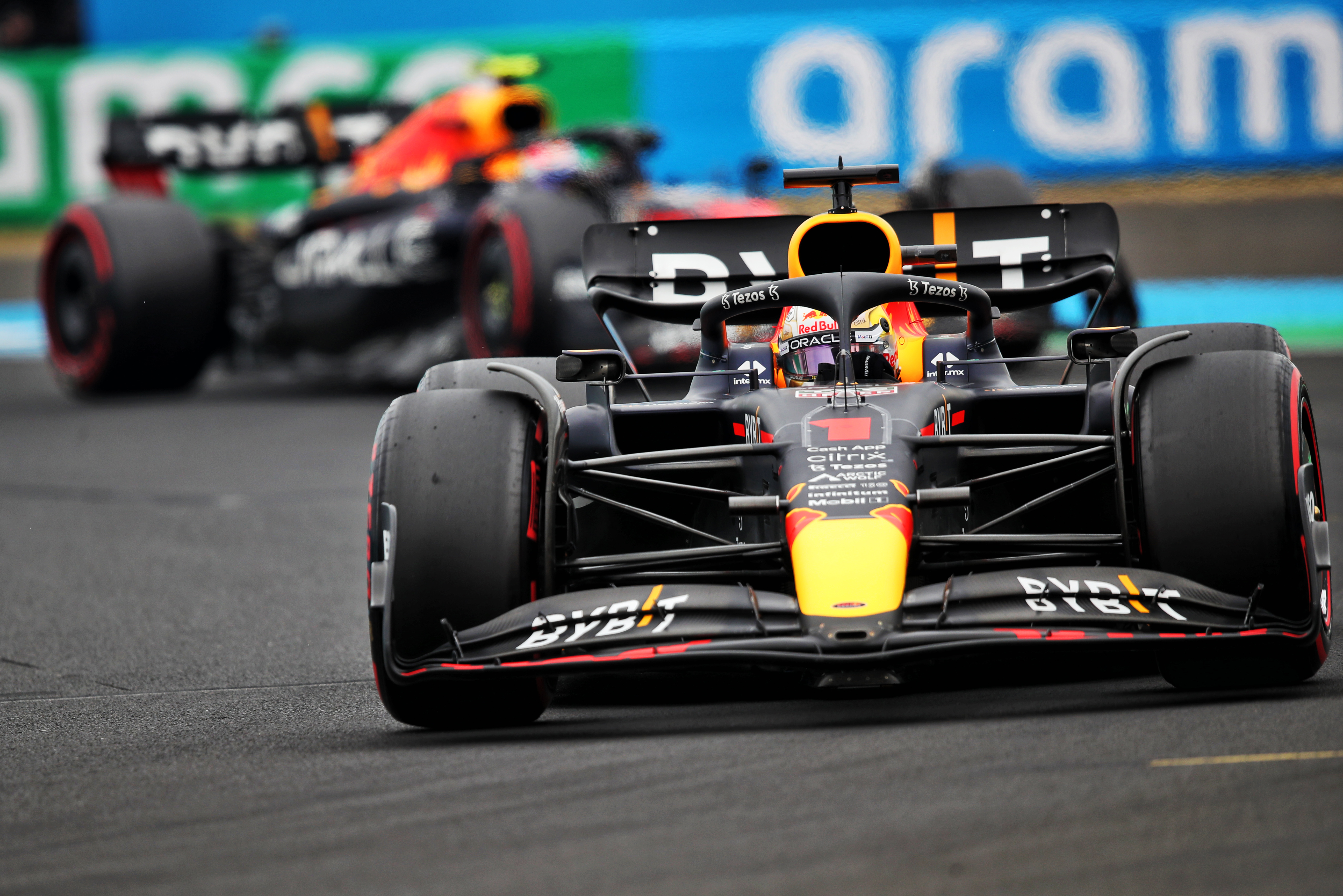 One limitation that Verstappen has had to learn to deal with, though, is an underlying trait of the RB18 that even upgrades can't cure.
The 2022 cars and the first generation of the tyres Pirelli developed for the 18-inch wheels have combined to create quite understeery, lazy cars in general.
Verstappen was plagued by this most in Monaco and Azerbaijan, street tracks with more slow corners. It's no coincidence those two circuits are where Verstappen suffered two of just three qualifying defeats to team-mate Sergio Perez this season.
"Street circuits are a bit tougher for me," Verstappen admits. "The normal tracks are a bit better for it."
A more benign front end imposes a limit on a car's performance. Verstappen can still get to that limit but a lesser driver can get there too – or at least, can get closer than if the car's more nervous.
Verstappen flexes his muscle most when he can demonstrate an incredible command of a car that's got more front end grip. The easier the rear of the car can be rotated the more a driver can manipulate the rotation – it's a knife-edge balance and Verstappen is part of an elite crop of drivers who can judge that time and time again.
So, Red Bull and Verstappen have talked about trying to give the RB18 a more positive front. The development direction of the car is aimed at achieving that and while it has been somewhat successful – which has resulted in Verstappen establishing a more consistent and comfortable advantage over Perez – the efforts have been stymied to a degree by other factors.
The new generation of F1 cars does not naturally blend with the style that Verstappen was able to use to such effect with the high-rake Red Bulls that were developed over the previous rules cycle.
One reason is the centre of pressure in these cars. It's a slight oversimplification but the centre of pressure is effectively the average of the downforce produced at the front and rear of the car. The emphasis on ground-effect aerodynamics on the 2022 cars and how hard the floors are working means the centre of pressure is more rearward than before.
The cars produce more downforce at the rear than the front, which will mean an aero balance that naturally induces understeer, and manipulating that is difficult, especially at low speed.
But it's not impossible. Verstappen's primary rival in 2022, Charles Leclerc, has talked about his Ferrari having an unstable rear from the start of the season. Leclerc, like Verstappen, thrives with such a balance. And Red Bull has made progress in this area too.
"It has been a bit better but I think the main limitation for that is also the tyres," says Verstappen, bringing us to the other key factor.
"They had to bring a tyre and they didn't really know how much downforce we would have or the weight of the car. It's very hard for Pirelli to have had a full idea of what to expect or what they were going to get.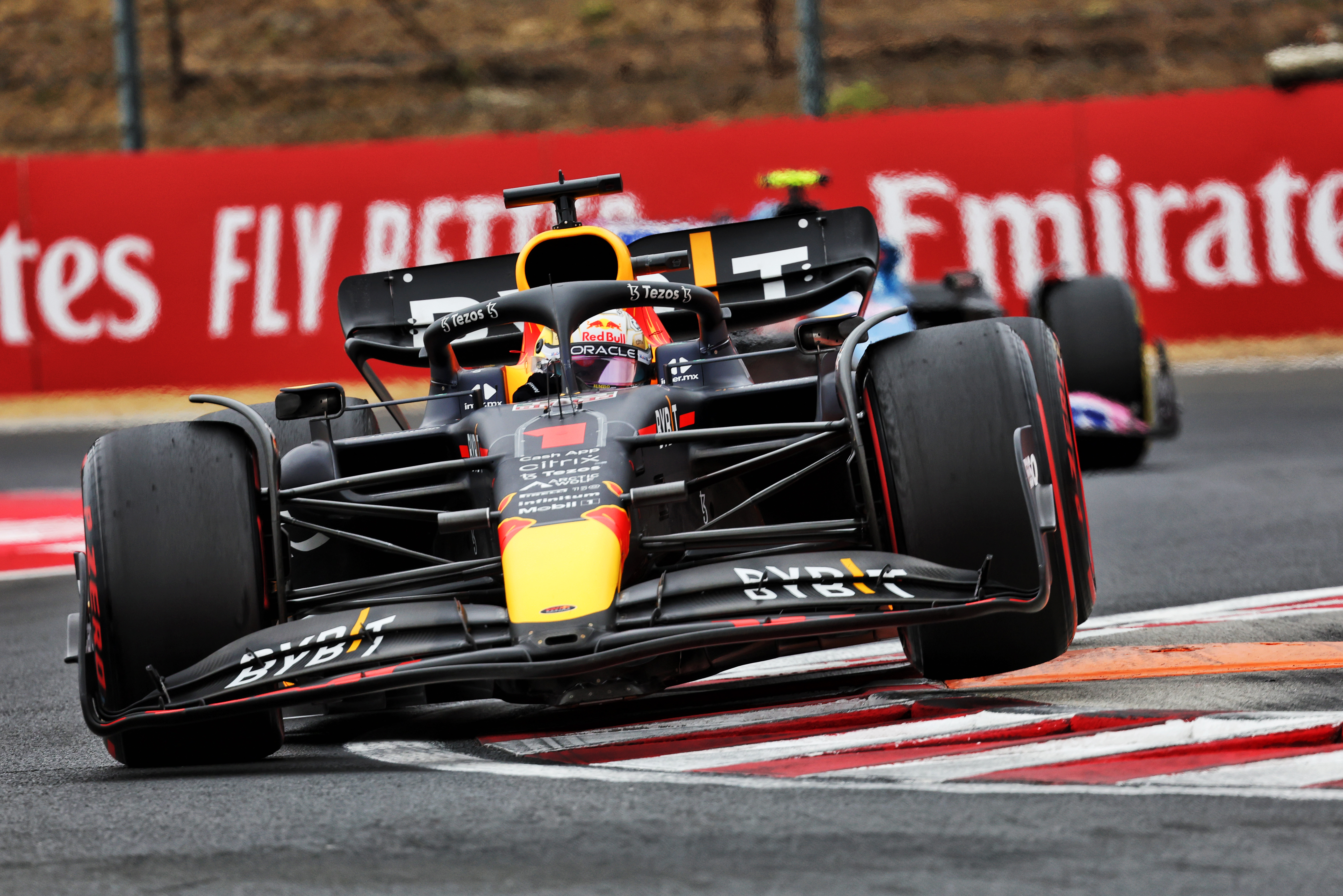 "Already from the get-go when we were in Bahrain you could just feel like all the time when you really wanted to carry a lot of speed in, probably due to the weight of the car and just the structure of the tyre, it gives up a lot mid-corner.
"It's not ideal but that's why as a team you have to work around that issue with the car to try to make the car turn a bit better, which on some tracks of course is better and on some tracks is more of a limitation just because of the layout.
"I hope for next year something can be done."
Pirelli has talked about creating a stronger front tyre next year, which if successful would naturally dial out some of the understeer that has plagued the majority of cars this year.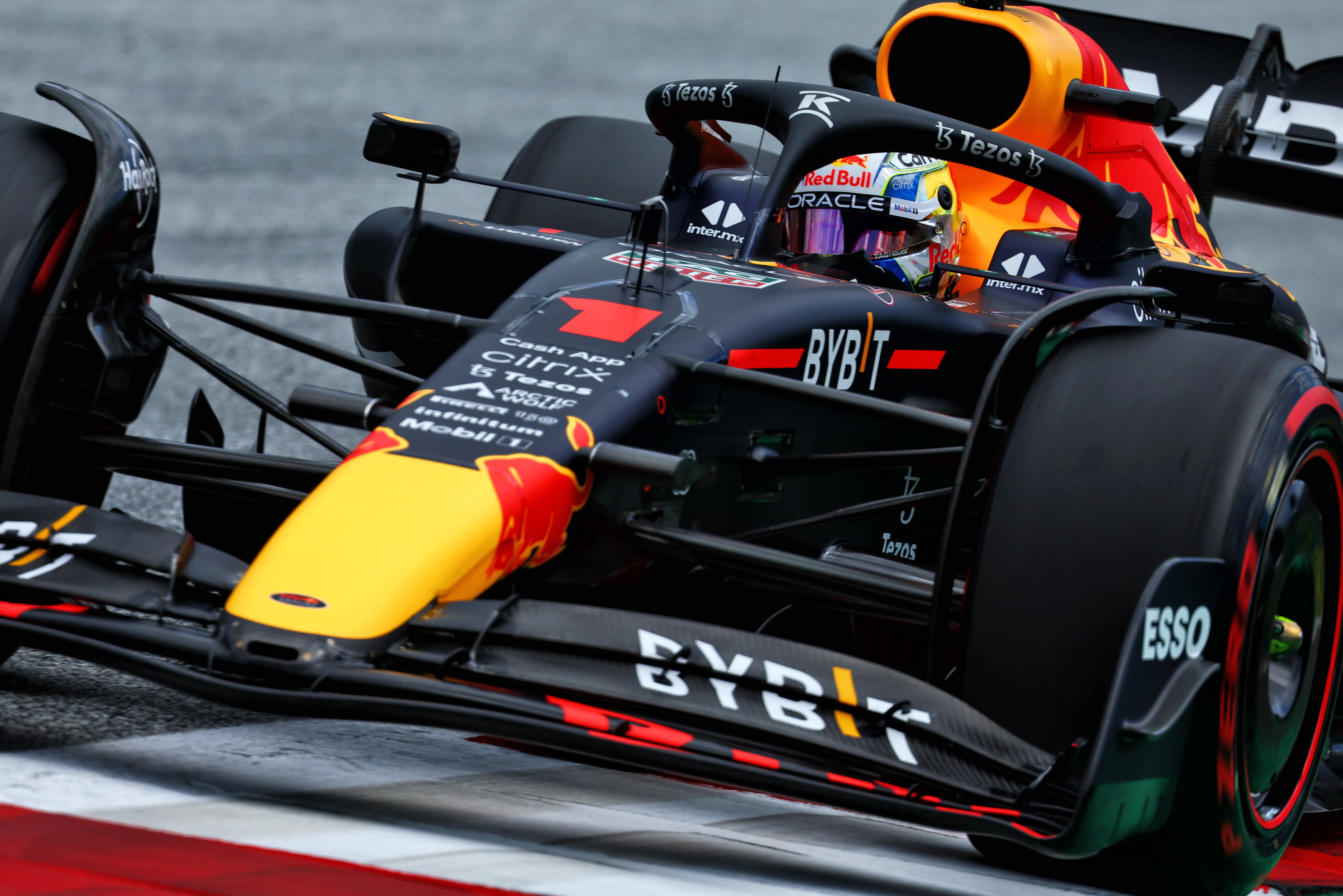 It is developing new constructions front and rear to cope with the realities of the 2022 cars and the expected gains in downforce for 2023. But it's not a revolution in tyre design – Pirelli boss Mario Isola talks about trying to reduce the understeer through "construction, not compound".
By that he means not producing a different compound for the front compared to the rear. Pirelli could do that but it would be a complicated process for the supplier and also the teams. Instead, the focus is on improving the cornering stiffness of the tyre, which will optimise the "footprint" – how much of the tyre remains in contact with the track and can be used mid-corner.
Verstappen hasn't criticised Pirelli for what it has produced for 2022 and even highlighted the manufacturer having to work with 'mule cars' during its development programme, and therefore basing it around estimates of how balanced the real cars would be.
It's just the natural consequence of the actual 2022 cars producing more downforce at the rear, Verstappen's pointed out, is understeer.
"He likes oversteer," says Isola. "He wants a strong front and he's good to manage the rear.
"I understand the point. This is the feedback we collected with all the teams in a specific meeting that we do about tyres three times per year, and the general feedback was this one.
"So, we are not working on a specific request from one team. That was the general feedback, to have a stronger front tyre.
"We said 'we are doing this, this, this, do you agree?' and they said 'yes, that is what we want for next year'.
"Let's see if we achieve the target."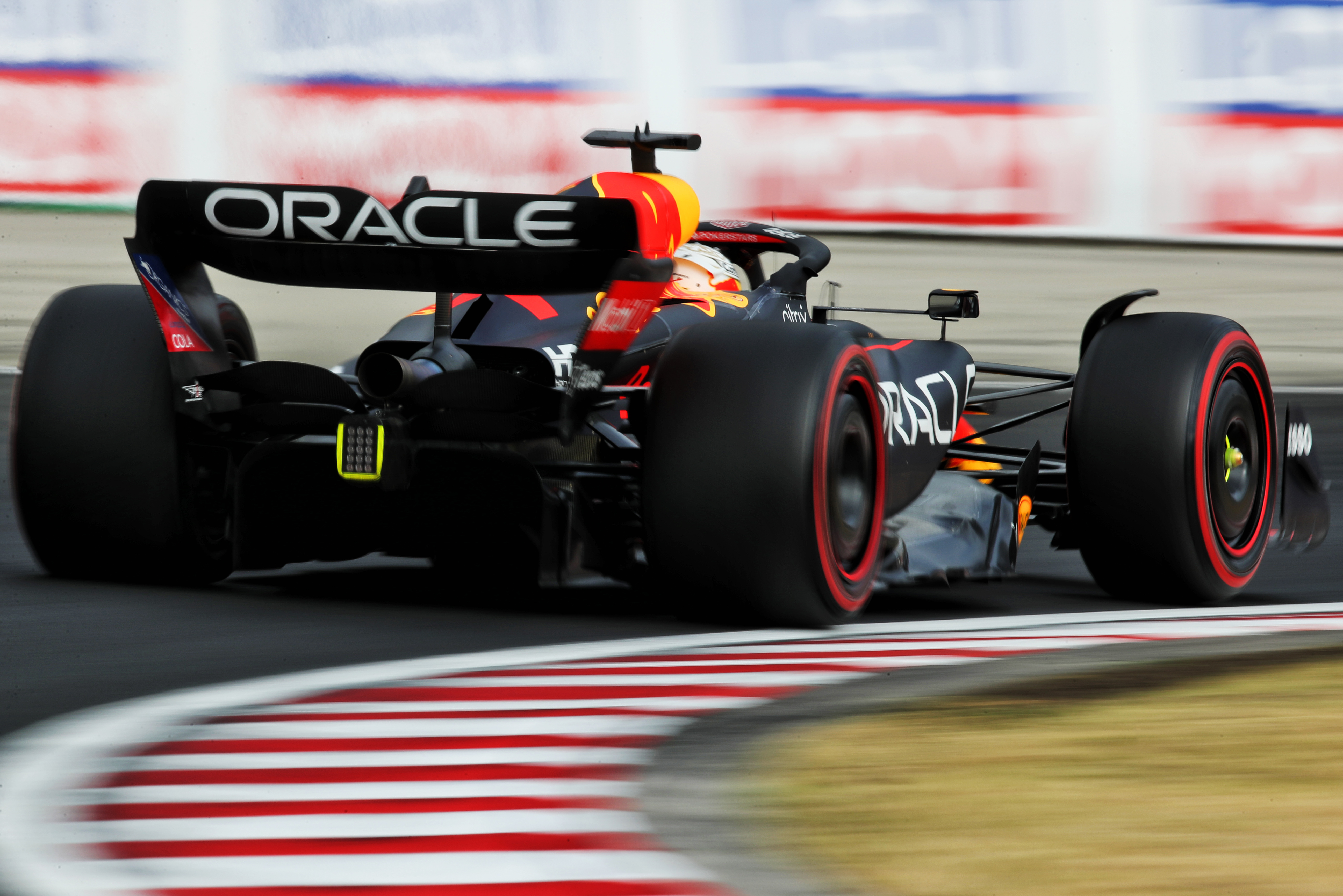 Until then, Red Bull and Verstappen will have to work around the limitation. Verstappen says the car can still be improved but doubts it can be completely addressed this year.
Even if it could, he's not entirely convinced that the 2022 cars would be a great deal faster. This is not a specific Red Bull complaint either. Verstappen – like many drivers – laments the fact F1's minimum weight limit has ballooned for this year, by almost 50kg.
"If we would have had stronger front tyres in qualifying you can attack a corner a bit better but on the other hand the weight really puts a limit on how much you can gain in the slow-speed corners," Verstappen says.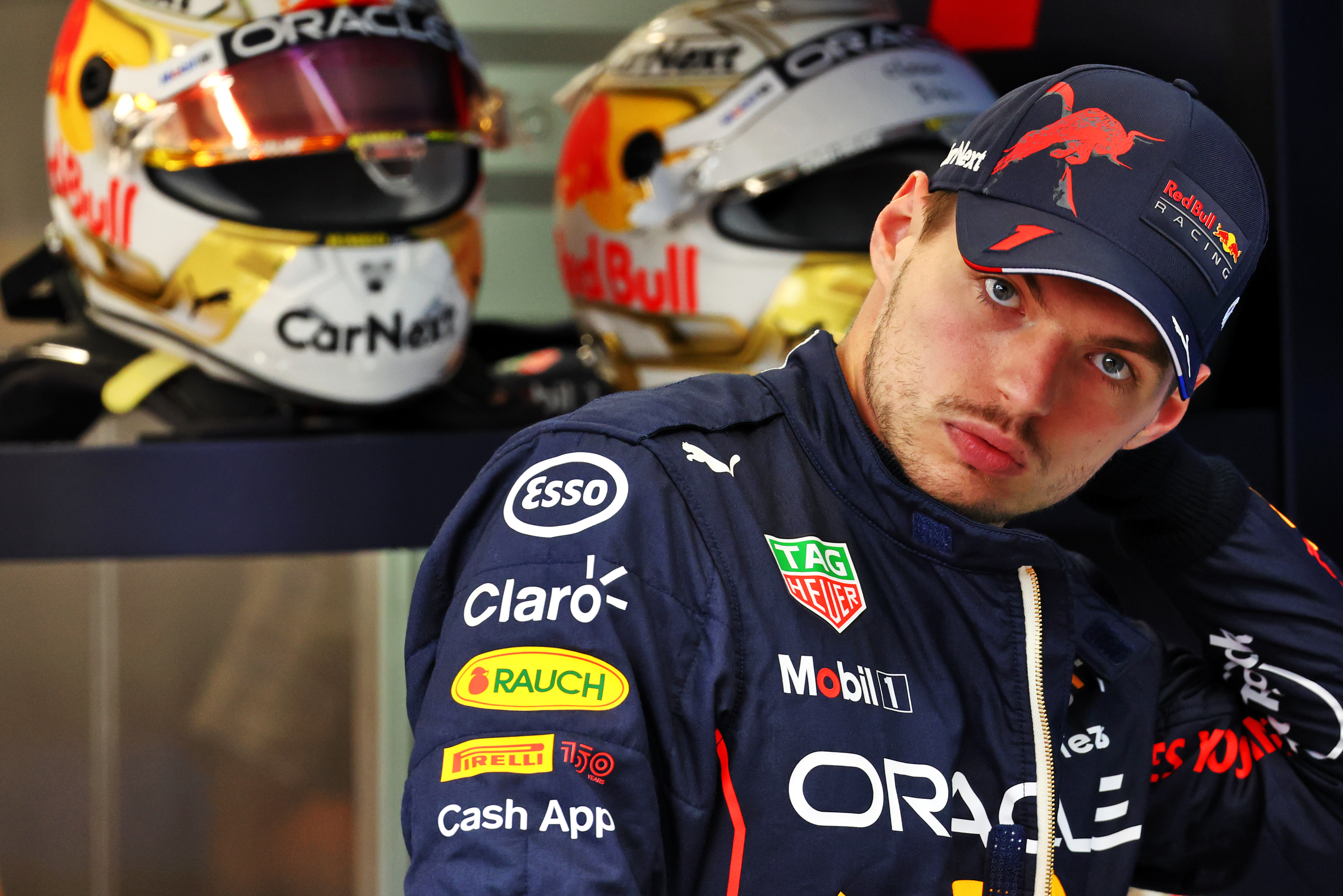 "I think it's also more in the race where we're struggling a lot more with degradation compared to last year.
"In general, I think we've been doing more stops, which I think particularly comes from the fronts just giving up a lot.
"For sure in the race it's a bigger penalty than over one lap."
That's a general 2022 trait. The Red Bull itself, Verstappen reckons, will carry a weight penalty until it gets a few kilos lighter.
That exists in the race as well – "there's free laptime that you're giving away and there's not an upgrade which can overcome that", he says – but he has consistently pointed out it's a bigger loss in qualifying. Because relative to the opposition the Red Bull is simply heavier when the fuel is drained from the tank.
And this brings us back to Verstappen's repetition of the fact that, even with such strong championship positions, improvements can and must be made. That can be things directly in Red Bull's control, like the weight, or it can be significantly more complex tasks like untangling the physics of the 2022 cars.
"We still need to bring updates to the car and they need to work, and it's no guarantee," he says.
"When people say, 'Red Bull has been really good in the past with upgrades and developing through the season', we have to show it again because if every year you start thinking like that, then normally you fall behind because you think you're that good.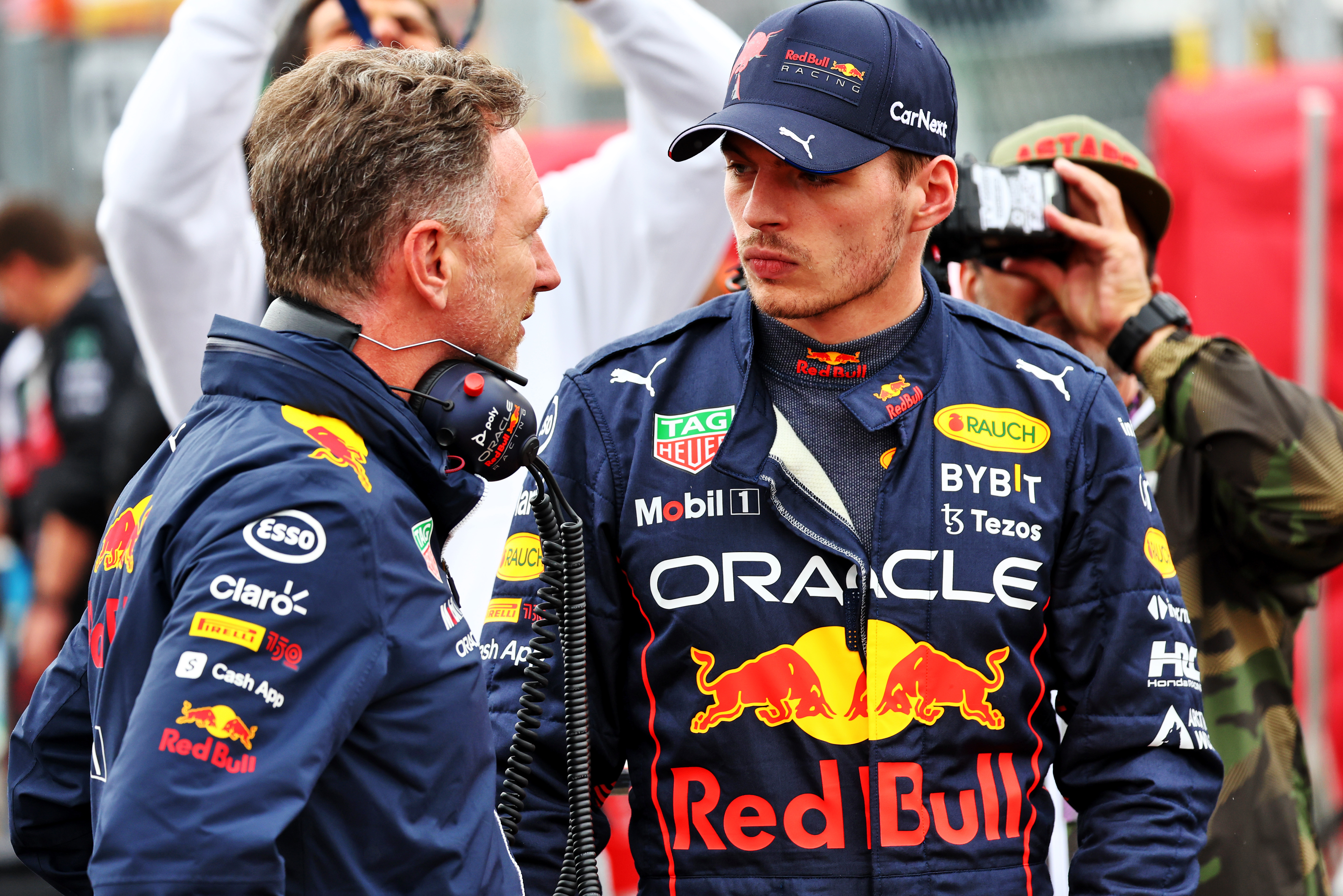 "You always have to show that we're good at it, and that's what we're trying to do.
"So far there hasn't been a dominant weekend for us. In general in the beginning of the year I felt like we were the ones racing and trying to beat Ferrari. From my feeling, it's still a bit of chasing.
"It depends on the tracks but overall, I felt like they had more dominant weekends than we had."
Says the man with an 80-point lead in the championship, and a team 97 points clear in the constructors' standings.
Nothing is ever good enough. Things can always be better.