Lando Norris's radio messages pushing back against team orders while chasing McLaren Formula 1 team-mate Oscar Piastri during the Qatar Grand Prix inevitably attracted attention given they had the air of mild insubordination. But team principal Andrea Stella has made it clear that he encourages his drivers to challenge team orders as part of the team's decision-making protocol.
Norris was instructed to hold position behind Piastri in the final stint, with McLaren securing its second-consecutive double-podium finish (its third if you include the Qatar sprint race won a day earlier by Piastri). But while Norris won't have been delighted to finish behind his team-mate, his questioning was characterised by Stella as part of the process.
While that might sound like a convenient excuse to cover up underlying tensions, it's entirely in keeping with Stella's approach. He's a pure-bred competition engineer, one unencumbered by the baggage some team bosses carry around when it comes to team orders and who is therefore happy to both use them and understand why drivers not only will, but should, question them.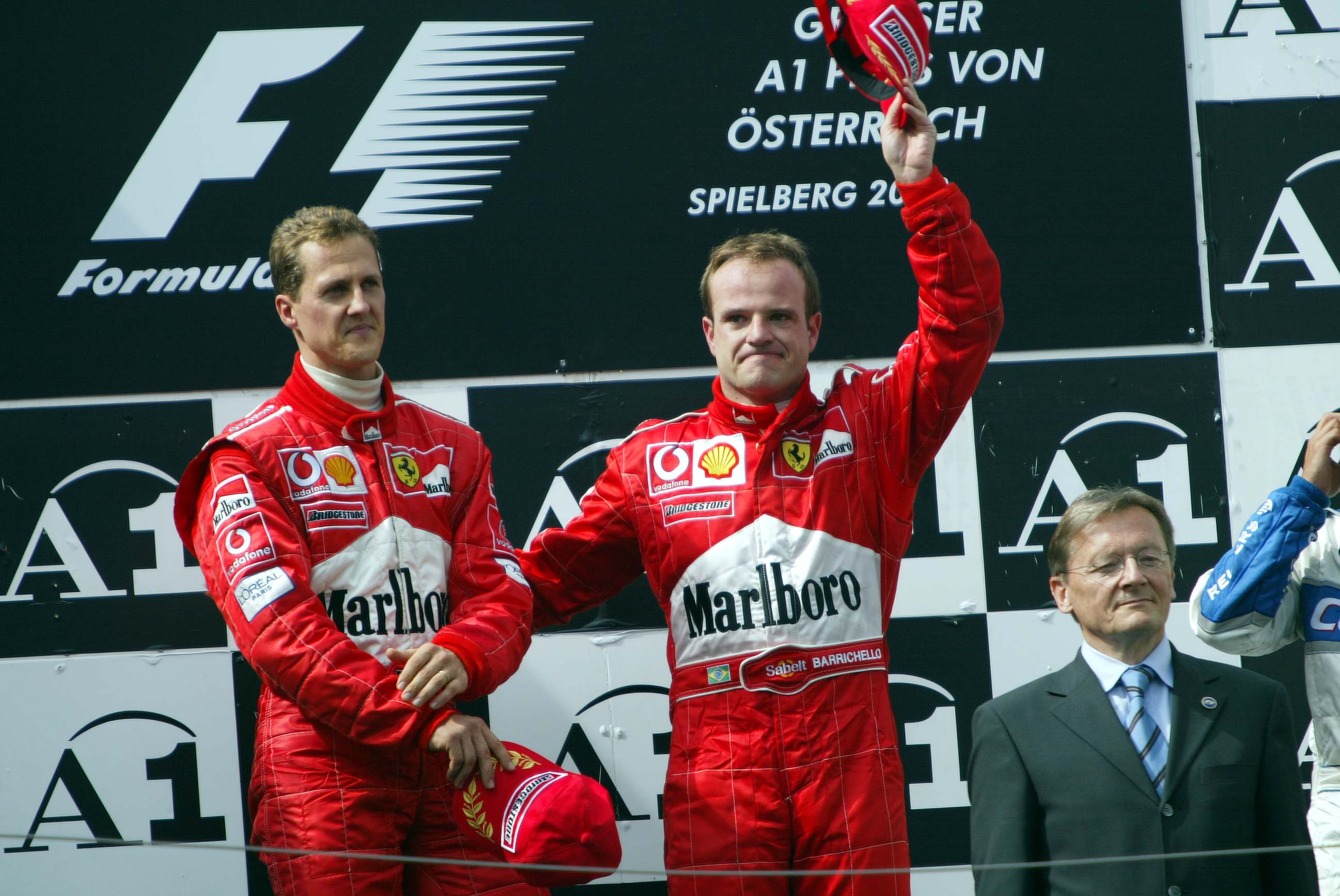 Despite the fact F1's unworkable team orders ban, which was originally introduced in response to the outcry at Rubens Barrichello handing Michael Schumacher victory on the last lap of the 2002 Austrian Grand Prix, was lifted for 2011 many teams still don't want to be seen to use team orders. But that doesn't apply to McLaren under Stella.
"In terms of the message you heard, this is part of our protocol," said Stella. "When we give drivers an instruction, we tell them: 'Challenge us because we want to make sure we understand your point of view. Tell us exactly what you think, we will reassess the situation and come back to you. But once we come back to you, just respect it'.
"And this is exactly what happened today. So that's why you hear [push]back. We ask the drivers to challenge us."
This is just good, old-fashioned racing sense from Stella. McLaren scores the same points regardless of what order its drivers finish in and letting them engage in a battle in a grand prix would have offered no potential gain but add risk. Therefore, the correct decision was to ensure the cars held position to make sure of a hefty points haul to reduce the gap to Aston Martin in the battle for fourth in the constructors' championship to just 11 points. That Norris was the faster driver in the race was by the by, especially given Max Verstappen was both too far up the road and too fast for there to be any chance of catching him.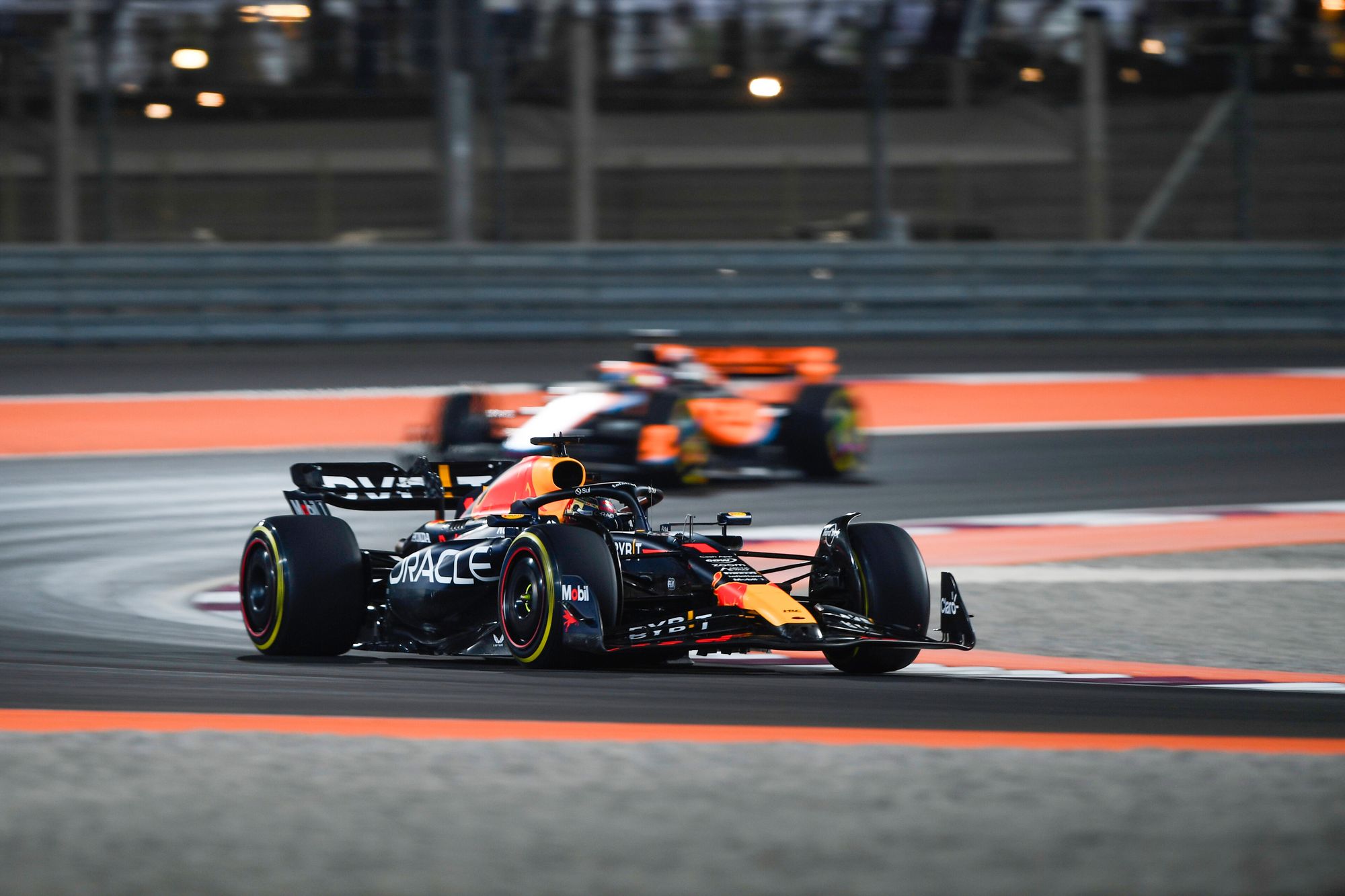 Norris started the race 10th thanks to the loss of laptimes in Q3 because of track-limits violations. But he recovered in the race and showed stronger pace than team-mate Piastri, closing in on him in the second half of the grand prix.
The pair made their third and final pitstops on lap 43 (Piastri) and 44 (Norris). Norris emerged just behind Piastri in de facto third place given George Russell ahead still had a stop to make.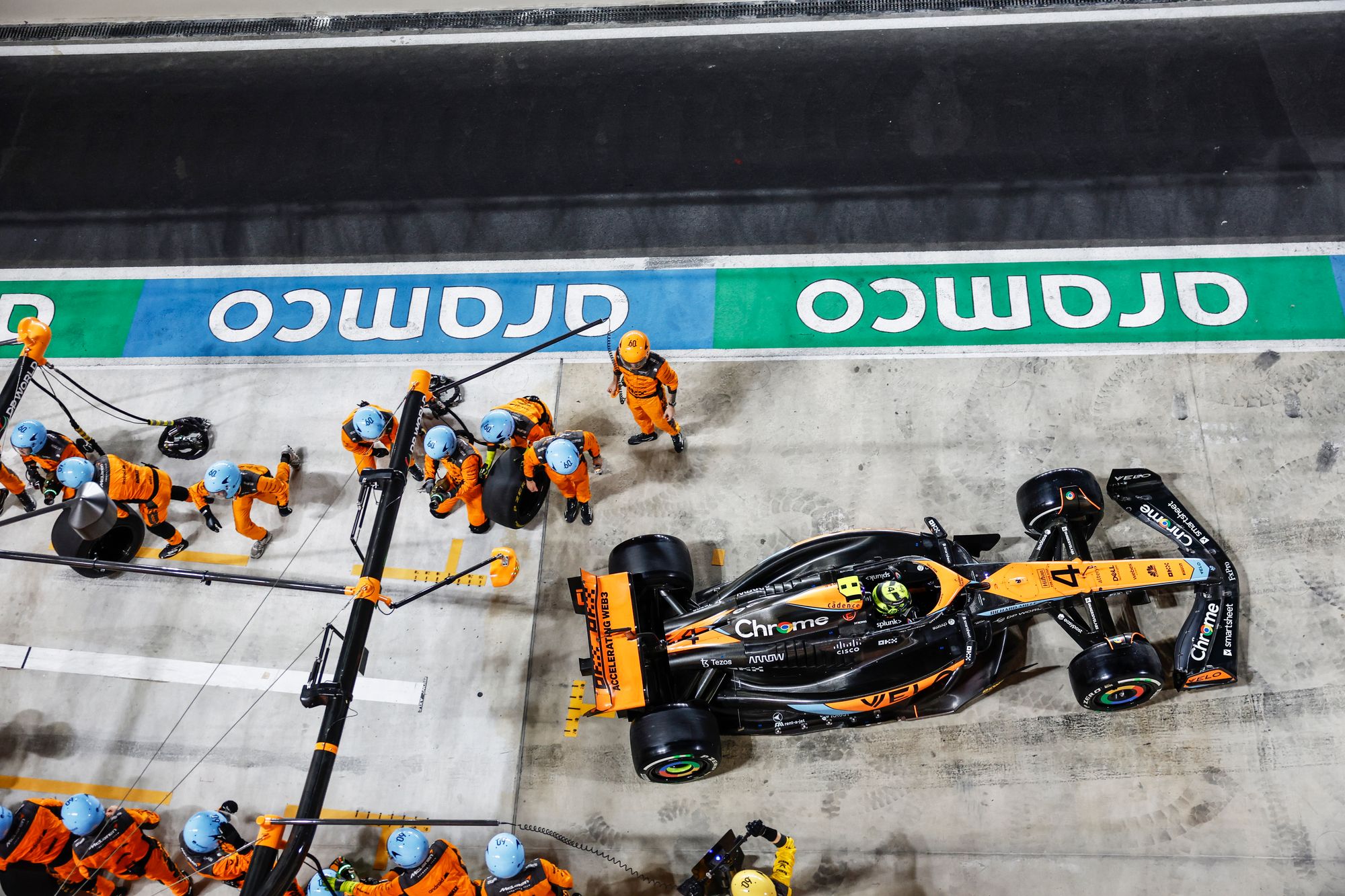 While on his outlap, Norris was told "Lando, we're going to hold position, bring it home" by race engineer Will Joseph.
At the end of the lap, Norris responded saying, "Why do you want to do that? We have a big gap". He then added, "I'm clearly a lot quicker".
About a lap later, Joseph responded.
"Lando, we see that, we know that, it doesn't matter," said Joseph. "We're worried a little bit about Russell, the gap [is] 13.4s ahead, we think he might put a soft on towards the end of the race and be quick."
Norris's response was inevitable: "Exactly, you're worried, so…"
While he left the thought unfinished, his implied argument was that if there were concerns about pressure from behind late in the race from Russell, it made no sense to bottle up a quicker car behind a slower one.
That was the end of the discussion and Norris didn't comment again on the situation, save for a mention that dirty air from Piastri was causing him problems. There were also no complaints on the slowdown lap.
Piastri admitted after the race he was "a little bit surprised" to benefit from the team orders, although Norris was uncertain whether he could have defeated his team-mate even with carte blanche to race him.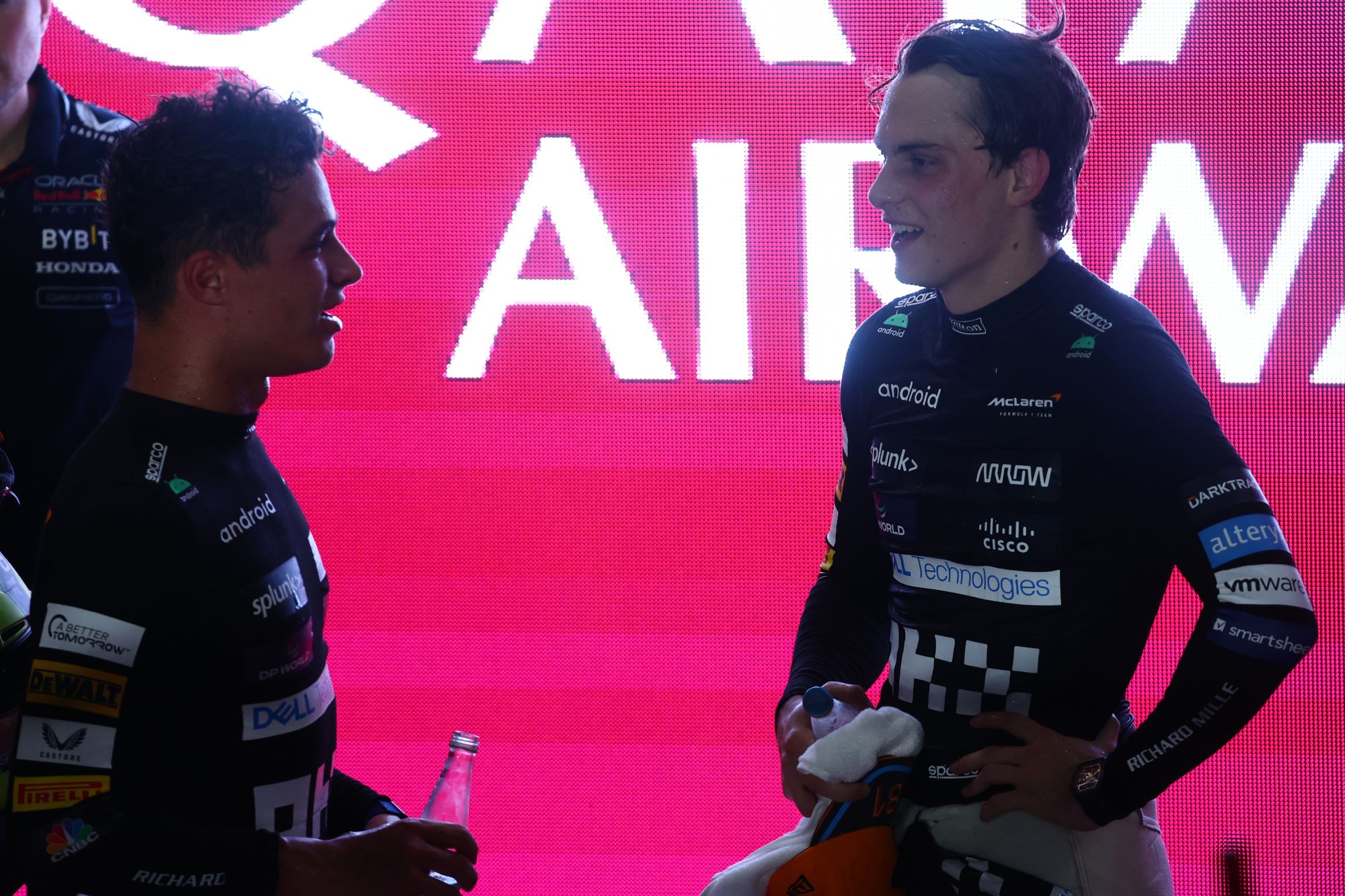 "I'm not sure," he said when asked if he would have finished second without team orders.
"Whenever I got a bit closer towards Oscar, the dirty air was quite a big struggle. Even with the backmarkers, as soon as you got within three seconds or something, you immediately lost time.
"Around a circuit where it's so much about load and these long corners, as soon as you have a bit of dirty air, it's a big struggle.
"My pace was definitely a bit better, but it's hard to know. Oscar has done a very good job this weekend. He's beaten me, he's been extremely quick and he's made less mistakes, and he's come out on top. So hats off to him too."
Ultimately, drivers will either support or oppose team orders based on their situation. You can be certain Piastri backed the call, while Norris did not given what they had to gain and lose if they weren't imposed. But there's no question the instruction would have been the same had the roles been reversed.
For while Piastri was given an order to let Norris past while they were running second and third behind Verstappen at Suzuka, the race situation was a little different. Not only was Norris's pace advantage bigger, but there was more of the race remaining and therefore at least the hope pressure could be put on Verstappen.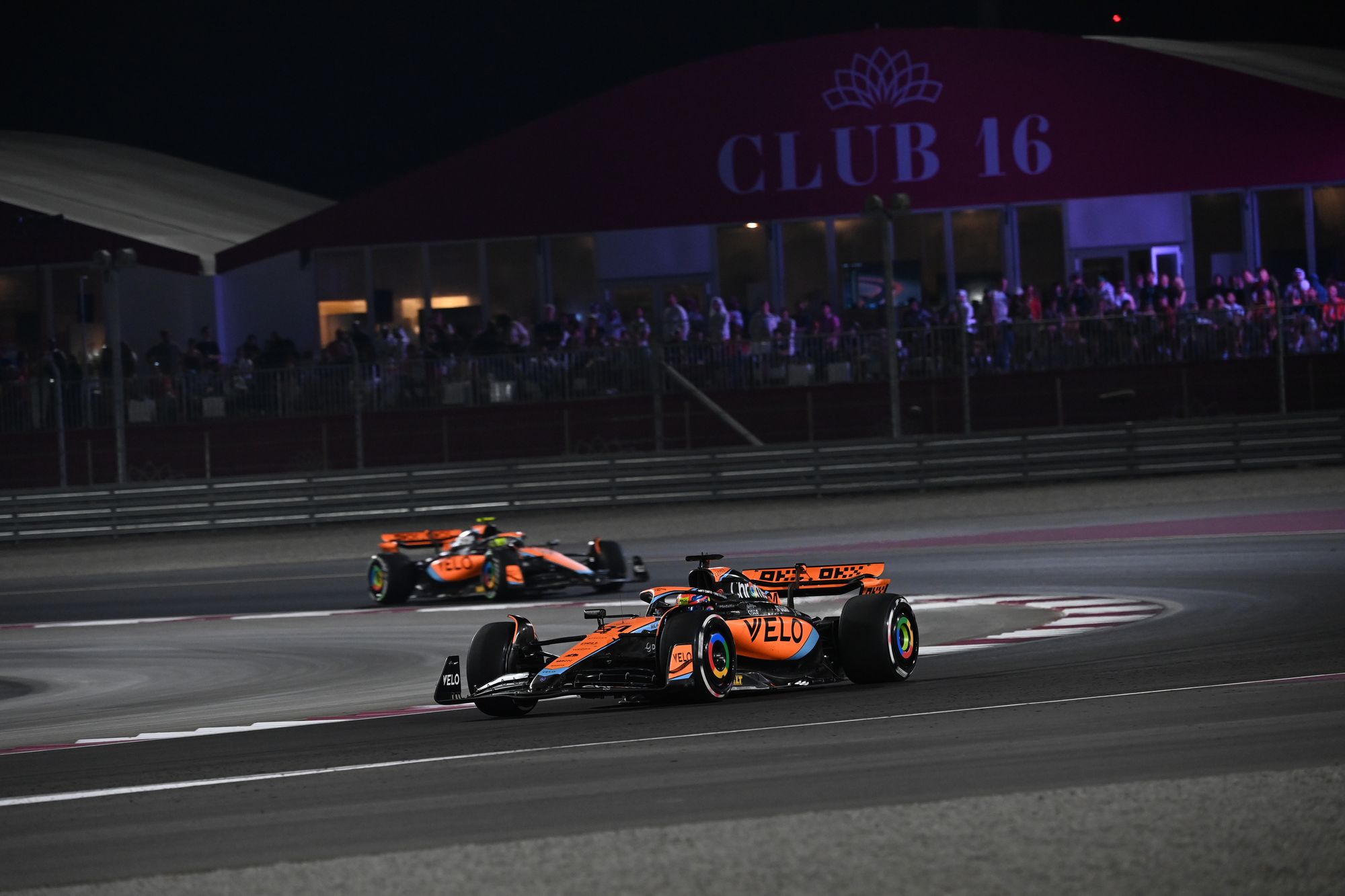 What's more, for those determined to keep score, in two races there have been two orders, one of which benefitted Norris, one of which helped Piastri.
Stella's willingness not just to use team orders, but to justify the process in public and explain it is to his credit. While encouraging the drivers to challenge the team means they will always do so, it ensures they have the chance to be heard and make a case. While usually this won't be a strong enough argument to change the decision, there could be situations in which the feedback provided might do so by bringing in something the team has missed.
It's just good, solid racing sense. And that will serve McLaren well if it does emerge as a title threat in the coming years, and for the occasions that are bound to happen in the future when Piastri and Norris are in direct competition on track.