In a new series, The Race writers and contributors are explaining why they love or hate particular elements of motorsport past and present
Hate is a strong word.
And perhaps an unfair one to throw at a season that ultimately produced an all-time classic Formula 1 title fight, the first championship success for the now iconic McLaren-Mercedes alliance, a heartwarming title for Mika Hakkinen under three years after his awful Adelaide crash and Jordan's unforgettable first grand prix win.
But over two decades on, my gut reaction on seeing a picture from the 1998 F1 season is still a grimace of disappointment. And there are two main reasons for that.
The first is the cars that season's rule changes produced. The 20mm car width reduction and switch to grooved tyres – intended to reduce the cornering speeds that had escalated under the tyre war – resulted in awkward-looking, skittish-handling designs that were hard to love.
As the years went on we became accustomed to that just being what an F1 car looked like, but the class of 1998 had the misfortune to be directly comparable to the wider and far more imposing 1997 cars.
And the grooved tyres really didn't help – mainly because they remained unique to F1.
That created the bizarre situation of a driver using slicks from entry-level junior single-seaters right through to Formula 3000 (F1 did get a grooved tyre companion when GP2 came along), and then switching to grooves when they got to the pinnacle of motorsport.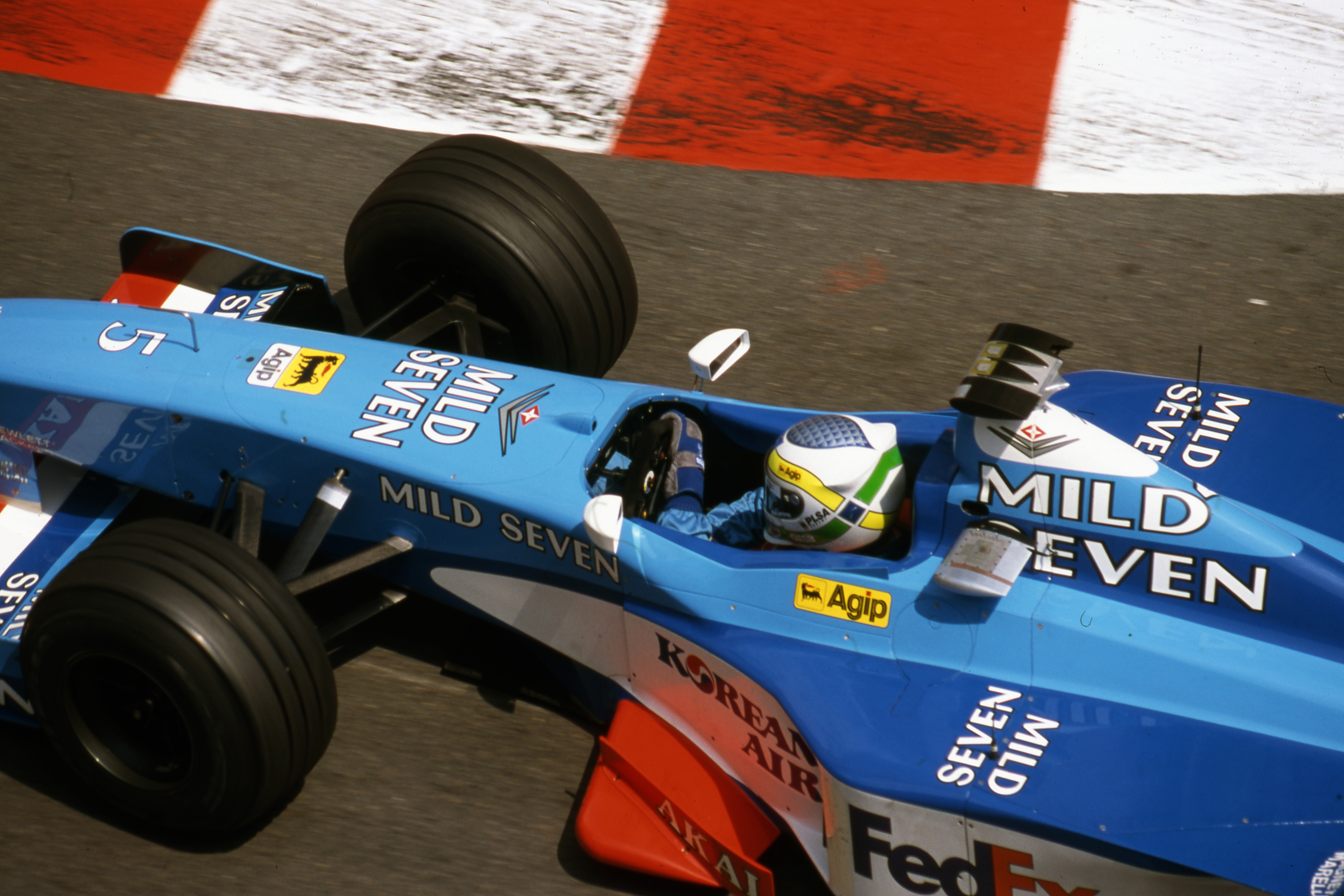 Obviously it wasn't as if drivers suddenly had a massive backwards step in tyre grip when they got to F1 – Bridgestone and later Michelin were getting more than enough grip out of their F1 rubber even with reduced contact patches – but perception-wise, all the feeder series using slicks and F1 not doing so wasn't a good look.
And that's without even considering F1's 'rival' top-level single-seater category. Put a narrow 1998 F1 car on grooved tyres alongside a wide 1998 CART Champ Car on fat slicks… if anyone tries to convince you the F1 version was the better-looking, don't ever trust them to do any interior design for you.
It wasn't just that F1 1997 had featured better looking cars than F1 '98, though.
The 1997 season had the two ingredients you really want in a great championship: a season-long, easy-to-follow and intense title fight between two key protagonists, but also very open competition.
For 1998 to begin with the McLarens lapping the field was a blunt way to crash back down to earth. Farewell unpredictability
A season where so many teams and drivers win that the title battle plays out through a string of mid-points finishes that almost go unnoticed looks fun on paper but isn't as good for grabbing the imagination as a clear head-to-head between two (or three or four) arch-rivals. But equally, those arch-rivals winning every race between them isn't ideal either.
In 1997, the Jacques Villeneuve vs Michael Schumacher, Williams vs Ferrari title fight enthralled all year, and yet four teams (those two plus Benetton and McLaren) won races, two more came extremely close to doing so (Jordan and Arrows) and another two took podium finishes (Stewart and Sauber). By early summer you were accustomed to any of eight of the 10 teams having legitimate podium shots on any given weekend and never knowing what to expect from the next grand prix.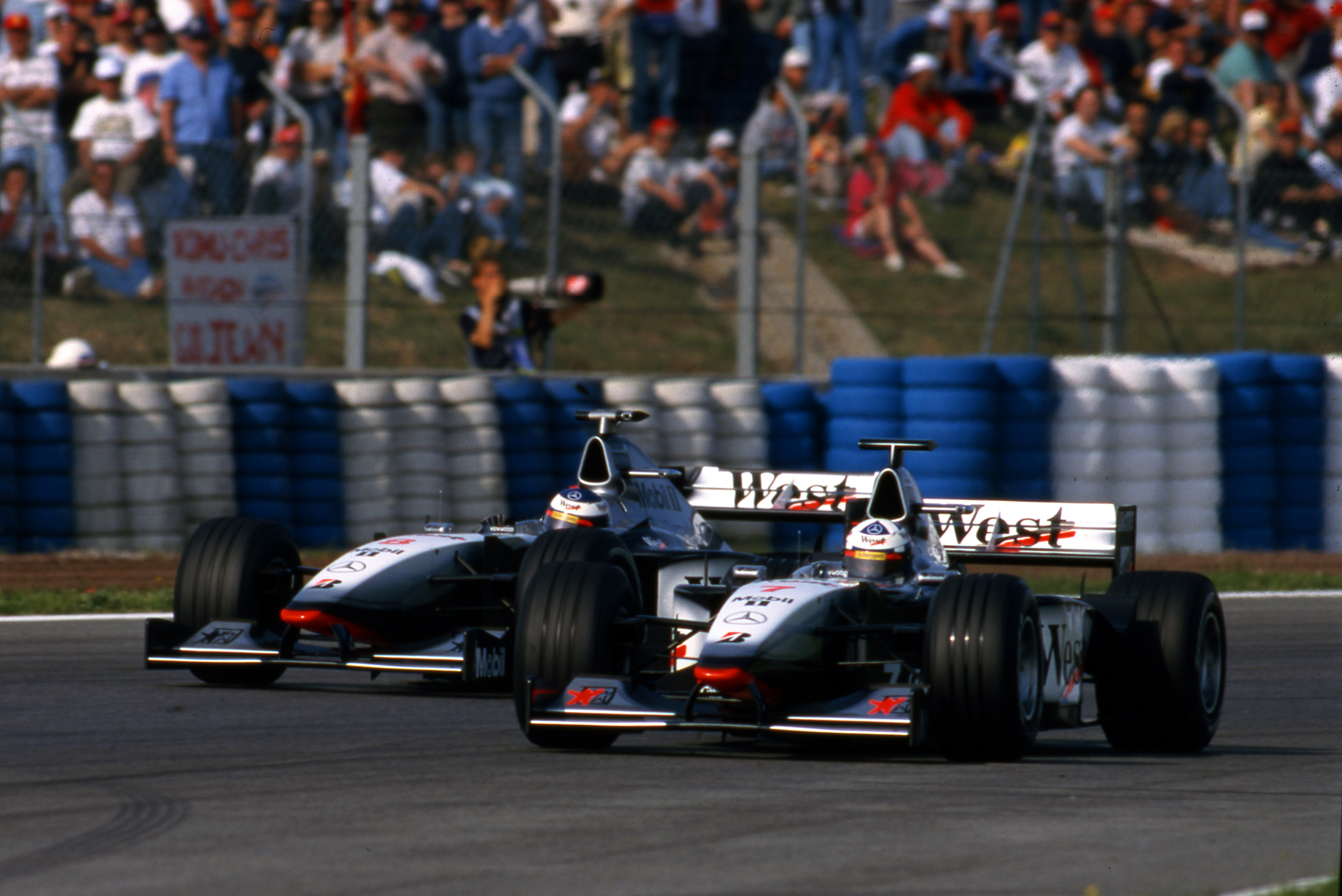 So for 1998 to begin with the McLarens of Mika Hakkinen and David Coulthard lapping the field in the Australian GP was a blunt way to crash back down to earth. Then they left the opposition a minute behind in Brazil too. Farewell unpredictability.
Things did look up after that. Ferrari and Schumacher rose to the challenge of creating a title battle and eventually six teams made podium appearances.
But 1997 had been a perfect combination of teams' upward and downward trajectories criss-crossing.
Williams was beginning to stumble after Adrian Newey's exit and with Renault preparing to exit, but it was still a title-winning force. Benetton was on the way down but still showing glimpses of what had made it a championship winner too.
McLaren and Ferrari's recoveries were charging forward, but both still had their fragilities.
A great day for Bridgestone no longer meant an Arrows leading, it just meant McLaren would be even harder for Ferrari to beat
By 1998, McLaren and Ferrari's surges had taken them well clear of the still-tumbling Williams and Benetton. And it didn't help that 1997's upstart stars – Jordan, Stewart, Prost, Arrows, even Sauber – all went into 1998 with much less competitive cars for myriad reasons.
The thrills had also gone out of the tyre war for 1998. In 1997, all the big teams were with a caught-off-guard Goodyear, and a bunch of underdogs had Bridgestones that were regularly vastly superior. And neither had any incentive to focus development on the needs of just one team – Goodyear had a crowd of ambitious giants to keep happy and Bridgestone's array of minnows were relatively equal.
But with McLaren on Bridgestones for 1998 and Ferrari clearly Goodyear's main hope, the picture had changed completely. A great day for Bridgestone no longer meant an Arrows leading, it just meant McLaren would be even harder for Ferrari to beat.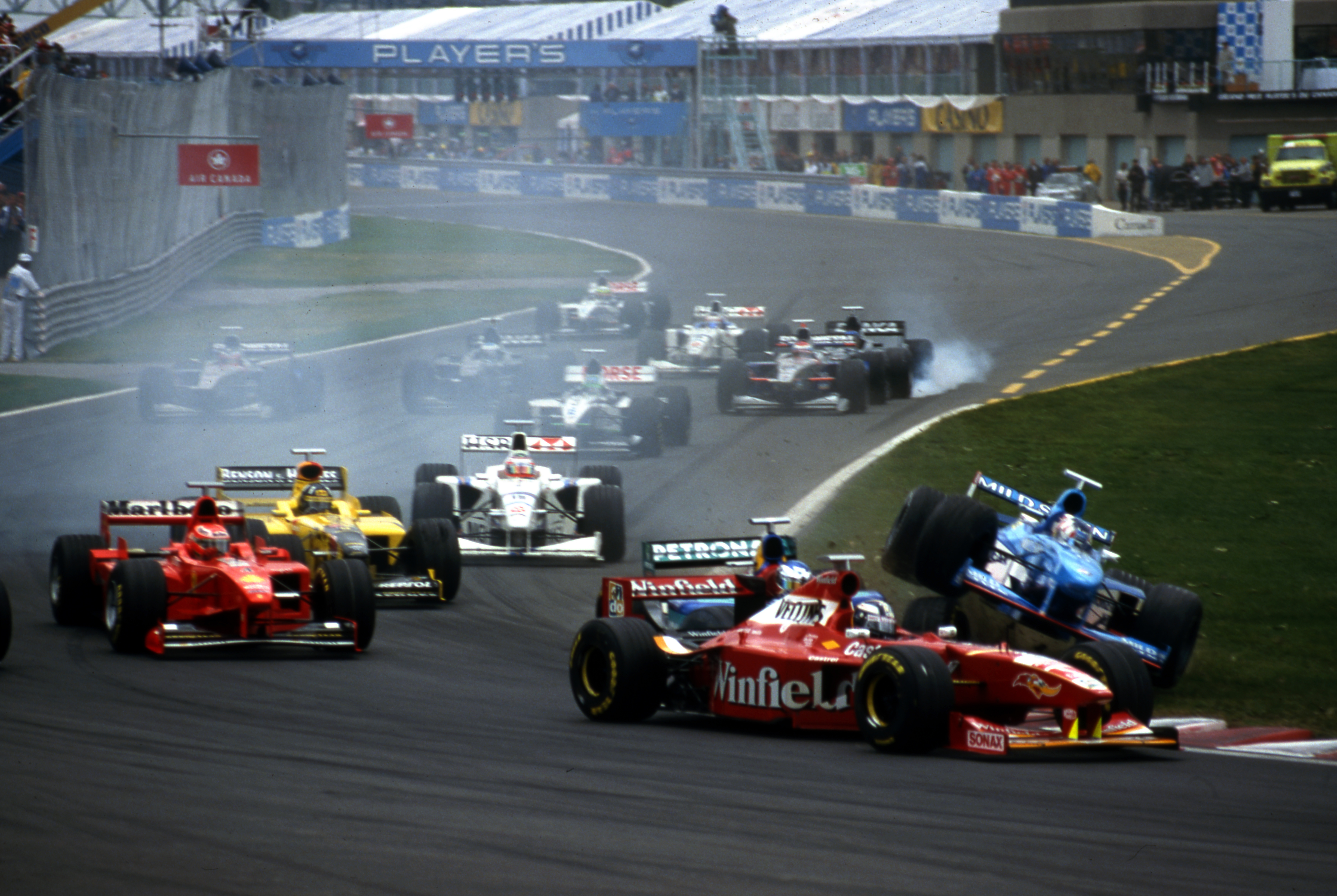 There was ultimately a lot to treasure in 1998. The wild Montreal race was one of the very best Canadian GPs, and the Belgian GP was one of the most memorable races in F1 history. Schumacher's against-the-odds triumph at the Hungaroring was one of his greatest drives, while Hakkinen's dogged turning of the tables at the Nurburgring showed he could handle the title pressure. Hakkinen vs Schumacher is rightly remembered as a classic F1 rivalry, and this was where it began.
Maybe there's a little unfair personal bias on my side against 1998 too. After years of wide-eyed enthusiasm in which the idea of missing a grand prix on TV was heresy, this was the year when pubs and the start of my reporting career took precedence. By the summer, I was often just glimpsing F1 races on the background on TVs in media centres while covering club races, and who won a regional Formula Ford race was becoming more relevant to my life than who won a grand prix.
But being objective, the step from F1 1997 to F1 1998 was a step from wildly-impressive looking cars to awkward, ugly ones, and from wide open competition to a two-horse race where the rest required crazy events to get a look in. So I don't feel too guilty for grimacing at those stunted, grooved-tyred oddities.