Alpine was the unknown quantity of the 2023 Formula 1 pre-season. Technically slowest in testing, but all the evidence from trackside observations, rivals' expectations and the team's clear optimism suggested that wasn't the reality.
Yet an Alpine starts last for the Bahrain Grand Prix.
It's not there for raw pace reasons, strictly speaking. And the other one reached Q3.
Pierre Gasly had his best Q1 lap deleted for a track limits infringement. But that best lap would only have placed the AlphaTauri convert 17th.
It was an extraordinarily close qualifying session – Gasly's 20th-placed lap only 1.188 seconds from Q1 pacesetter Carlos Sainz. So this wasn't a disastrous huge loss of pace, more – in Gasly's words – that things "things just didn't click".
Alpine's low-key testing programme meant qualifying was "pretty much the first time we went all-out" as Gasly put it – "and the car behaved very differently to what I've experienced before".
After a weekend of thinking he was chasing understeer, suddenly his big problem changed.
"It's clearly a one-off. I don't fully have the answers now," he said.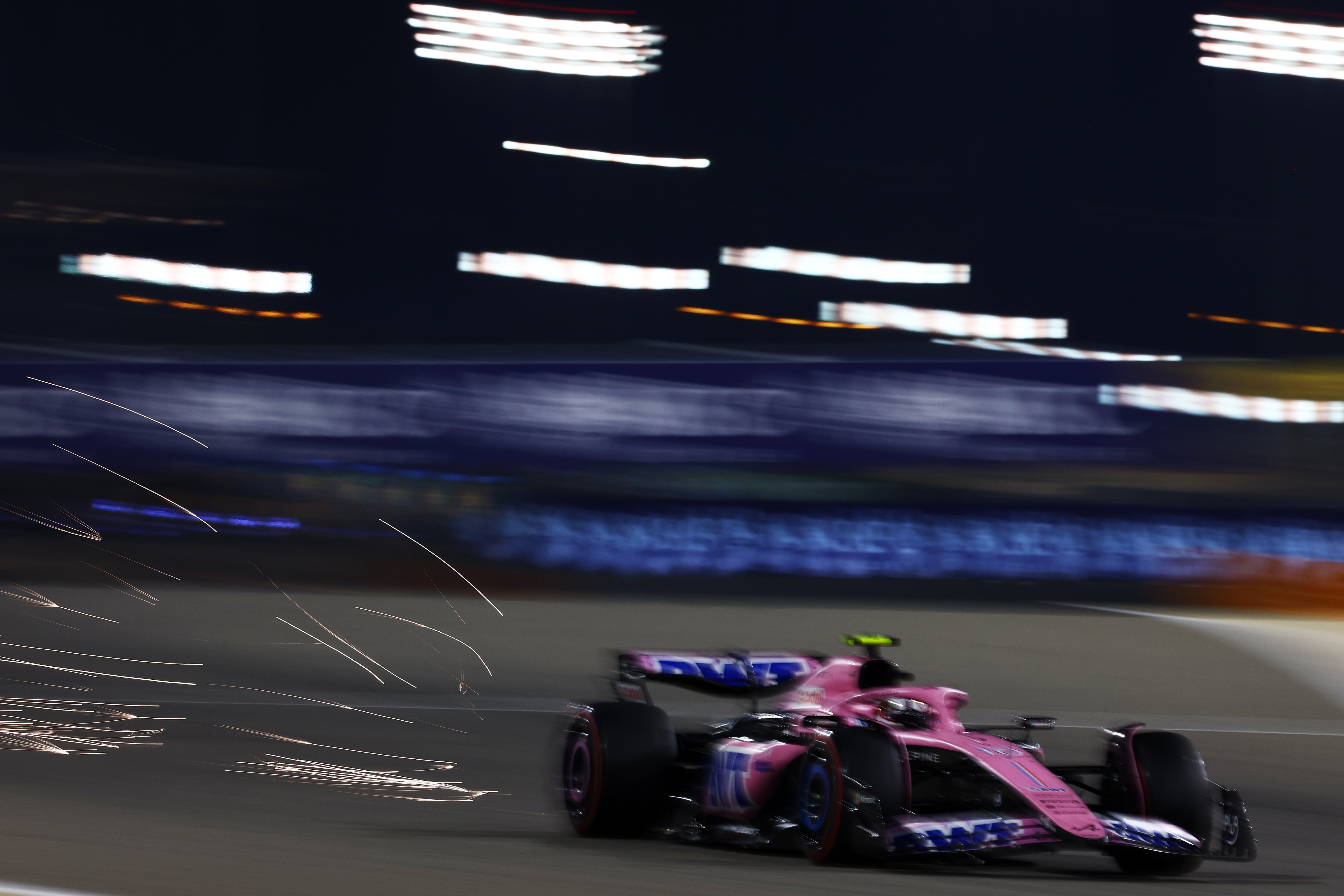 "I've looked for more front all weekend and struggled with the understeer and just everything clicked in quali in these conditions, I don't know why, and it was just way too extreme for the conditions and was a bit all over the place on all the exits.
"So we'll look to understand what's happened. It's clearly not the ideal start.
"There's way more pace than what we've showed and we just need to understand a little bit why I wasn't able to extract it today and focus on tomorrow.
"I'm confident there is way more in it than I was able to show today."
Asked by The Race to describe how the car felt different to Friday, Gasly replied: "I was very comfortable all through practice. I was just finetuning from session to session but the general car balance was always the same every single time I've jumped in that car.
"Now in quali you kind of go for it and sort of all the references and expectations that I've built up through the weekend just didn't appear and were very different in terms of car balance."
Esteban Ocon put the other car ninth on the grid, which was much more in line with expectations.
"We're learning every time we put the car out and that was really the first time that we pushed it to the maximum," he said.
"Definitely a good step with the car, I think it's much more improved compared to the winter tests and I definitely feel more comfortable with it.
"But there is a bit more that we need to look at. The cars in front are faster than us at the moment.
"But for a starting point, I think we've extracted the maximum from the car so in a way it is satisfying."
Gasly definitely couldn't feel such satisfaction. Just confusion.
"Until FP3 I was super-confident and comfortable," he said. "I just need to understand these two laps from qualifying."