Stoffel Vandoorne was once hailed as a future world champion. But the destiny that he has fulfilled by being crowned the 2022 Formula E world champion represents a very different path to the one he once appeared to be walking, one that might have led to the very top of Formula 1.
When he landed his first full-time drive in F1 with McLaren for 2017, he had the '15 GP2 crown on his CV, as well as race wins both in Formula Renault 3.5 and Japan's Super Formula. On top of that, he had already got off the mark in F1 with 10th place as Fernando Alonso's McLaren stand-in in the 2016 Bahrain Grand Prix. It was a sure-footed performance that served only to underline his potential.
His first full season with McLaren wasn't stellar, but it was hardly in ideal circumstances and a look at the details shows it was very promising.
It was McLaren's final season with Honda propulsion and Vandoorne's preparation was hit by unreliability in pre-season testing that restricted him to 235 laps – plenty of those while troubleshooting problems. Often, he was simply waiting for engine changes to be completed or issues to be fixed.
Up against the toughest of team-mates in Alonso, it was perhaps no surprise Vandoorne struggled badly early on given he felt underprepared.
He failed to escape Q1 in qualifying for the first five races of the year and he struggled to adapt to the demands of what he described as a "tricky" car to drive.
But given the team's problems, there was little opportunity to focus on himself and progress along the steep learning curve was slowed as a result.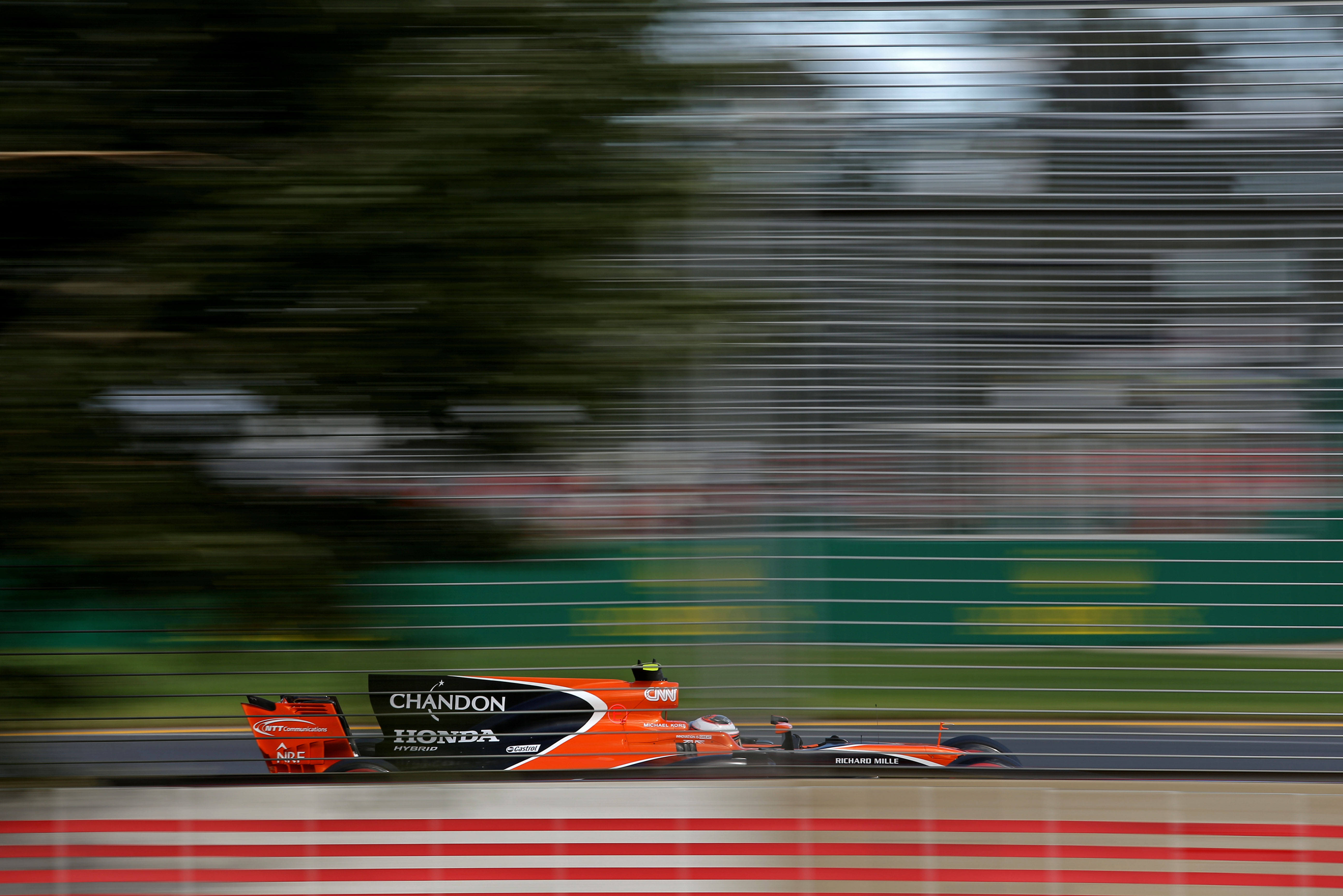 Over those first five events, he was on average six tenths of a second slower than Alonso in qualifying and failed to score a point – although he couldn't start in Bahrain thanks to an engine problem.
Despite the problems holding him back, it was clear Vandoorne himself wasn't adapting well.
He worked closely with the team after that initial run of races with a working group formed to help improve communication and collaboration with his crew and find a way to better reconcile his preferred driving style – modelled on the approach ART drummed into him to get the best out of one-make machinery in GP2 – with the limitations of the McLaren.
It wasn't dissimilar to the problems Sebastian Vettel has now. While all drivers benefit from a stable rear end, some find it harder to adapt to instability and without the strong front end and the back end to follow it, Vandoorne struggled to access the prodigious pace he showed the past. He reprogrammed himself to try to carry a little less speed into the corner given he often gained on Alonso in that brief phase before losing far more time sorting it out mid-turn and with a compromised exit.
Immediately, there was an improvement in Vandoorne's form. He made it to Q3 for the first time in Monaco, but couldn't participate as he crashed late in Q2. From 12th on the grid thanks to a three-place grid penalty, he was in contention for points before crashing while battling with Sergio Perez. Encouraging, in a ragged way.
Vandoorne continued to improve over the following weekends. He became more at one with the car and while he wasn't able to match Alonso's astonishing capacity to hustle a limited machine, gradually a way was found to tweak his style and the set-up to get the best out of him. Even though results were elusive, he was making gains.
In the eighth race of the season in Austria, he closed the qualifying gap to Alonso to 0.139s and outqualified him on the first of three occasions that season the following race in Britain.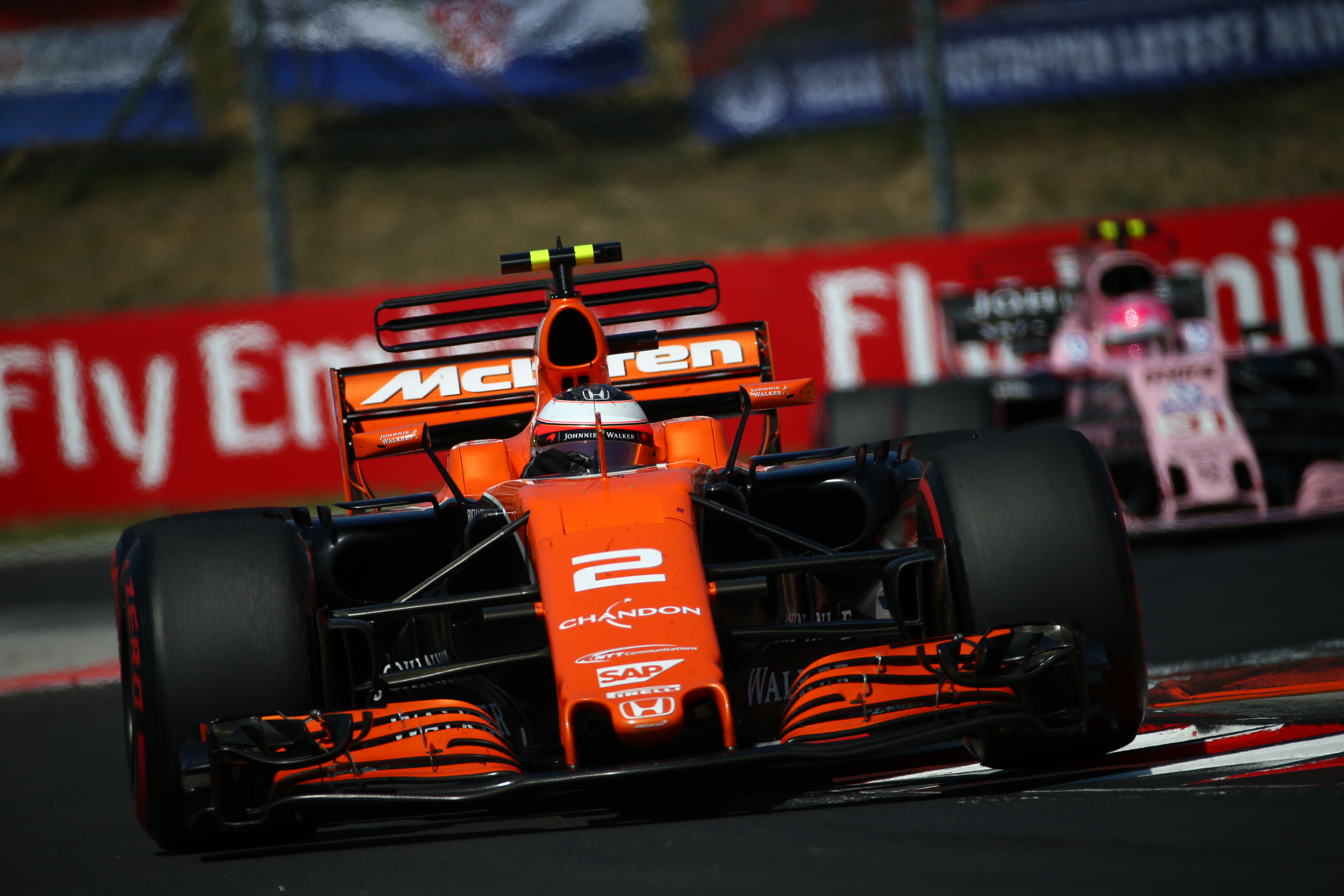 He then broke his 2017 points duck with 10th in Hungary, albeit in a race where Alonso finished sixth. Momentum was building.
The breakthrough had been made and the second half of the season was regarded as a good foundation for him to kick on in 2018. Vandoorne's final points tally of 13, just four behind Alonso, was respectable, even though unreliability and the struggle to score doesn't make that the most representative of comparisons.
The high point was back-to-back seventh places in Singapore and Malaysia and given the opposition and the circumstances, it was a qualified success of a rookie season. In qualifying, his average deficit to Alonso was only around 0.2% but in the races it's fair to say the gap was bigger. And why wouldn't it be?
After all, Vandoorne was up against a driver with a history of crushing most of his team-mates, with Lewis Hamilton and Jenson Button the exceptions. What's more, the fact he'd turned it around after a difficult start and in a McLaren team that was struggling was a big positive. While his reputation was a little dented by this tricky first year, the recovery was noticed and his destiny was not significantly affected. That came the following year.
The 2018 season started solidly for Vandoorne, with points finishes in three of the first four races and a superb recovery to eighth in Bahrain after dropping to last thanks to startline wheelspin – arguably one of his best F1 race drives.
But the gap to Alonso was a little bigger than hoped – three tenths in qualifying over the first four weekends – and it was clear that the serious rear-end stability problems suffered by McLaren were holding him back. He was at war with his natural inclination to try to maximise entry speed, but the trend was encouraging and he chipped away at the deficit.
Improvements were made to the set-up to give him a car that worked better with his style and he seemed to be judging the compromise between entry speed and the rest of the corner better. By giving away a little on entry, he could get on the power earlier and maximise exit speed.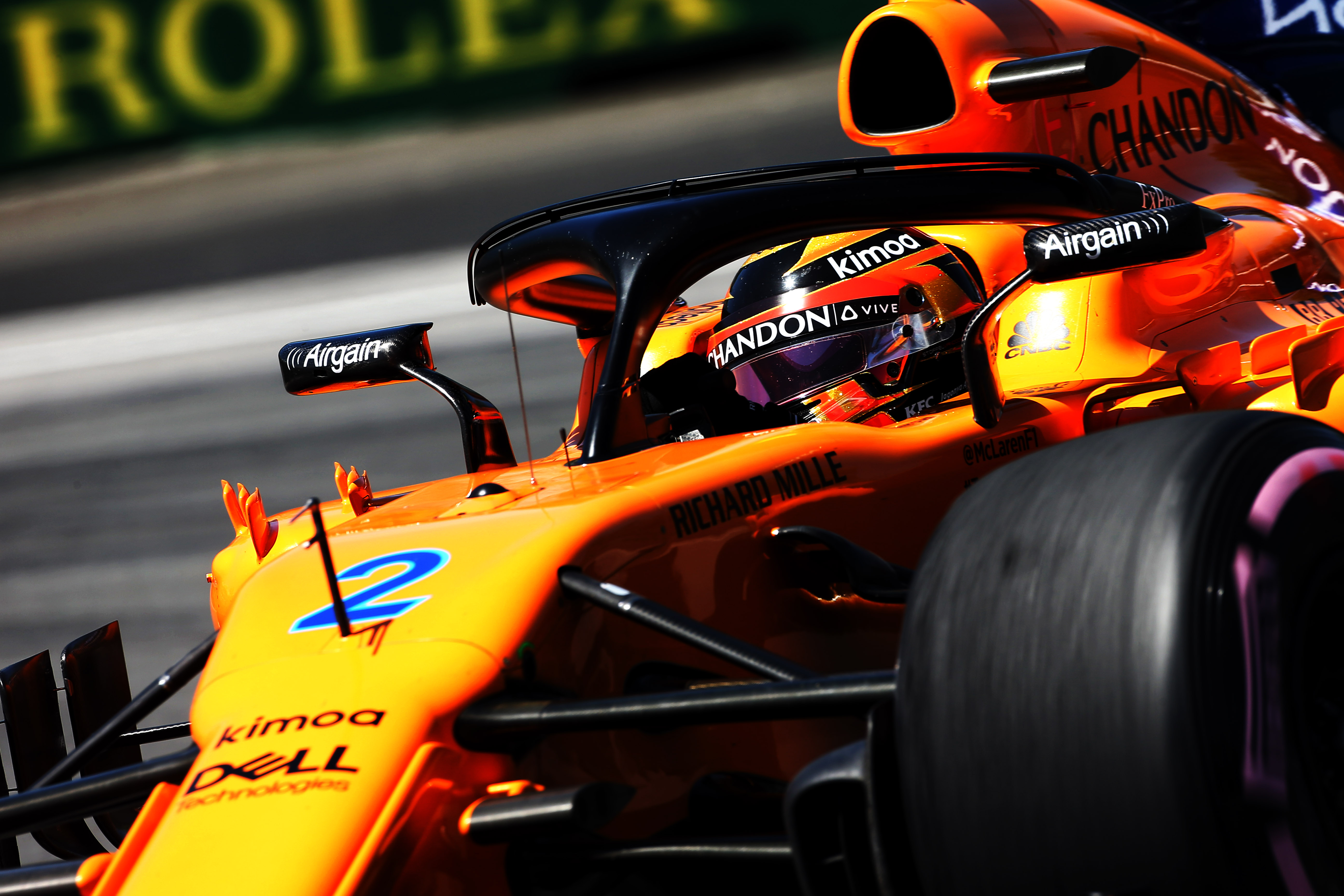 Over the Monaco and Canada weekends, Vandoorne appeared to have made a leap. Suspension problems in qualifying that also led to serious tyre graining problems in the race meant it did not show on the streets of the principality, but practice hinted he might have had the legs of Alonso.
In Canada, Vandoorne qualified just 0.009s off Alonso at a circuit where he'd struggled the season before. The pace was improving, and the hope was that, combined with improving his starts, the positive trend would continue.
But that trajectory proved to be an illusion and any momentum he built was wiped out. It never got better than Canada on a Saturday for Vandoorne, who ended the season on the wrong side of a 21-0 qualifying walkover and with just 12 points compared to Alonso's 50. It was catastrophic for Vandoorne's reputation and he was never a serious contender for another seat once McLaren committed to promoting Lando Norris to a race drive in 2019.
The reasons for Vandoorne's struggles were visible. The weakness of the McLaren rear end was more pronounced than in 2017 and was hard-wired into the design of the car, with attempts to improve both performance and characteristics largely not working.
On the other side of the garage was Alonso, who has a remarkable capacity for committing the car to the corner with significant entry speed and then relying on his preternatural car control to make the minuscule adjustments to make it work.
From trackside, Alonso was visibly ragged, his steering inputs and throttle work sometimes frenetic, but his excellent car control allowed him to make it work. For most drivers, it wouldn't work, but Alonso can hustle a car like few others.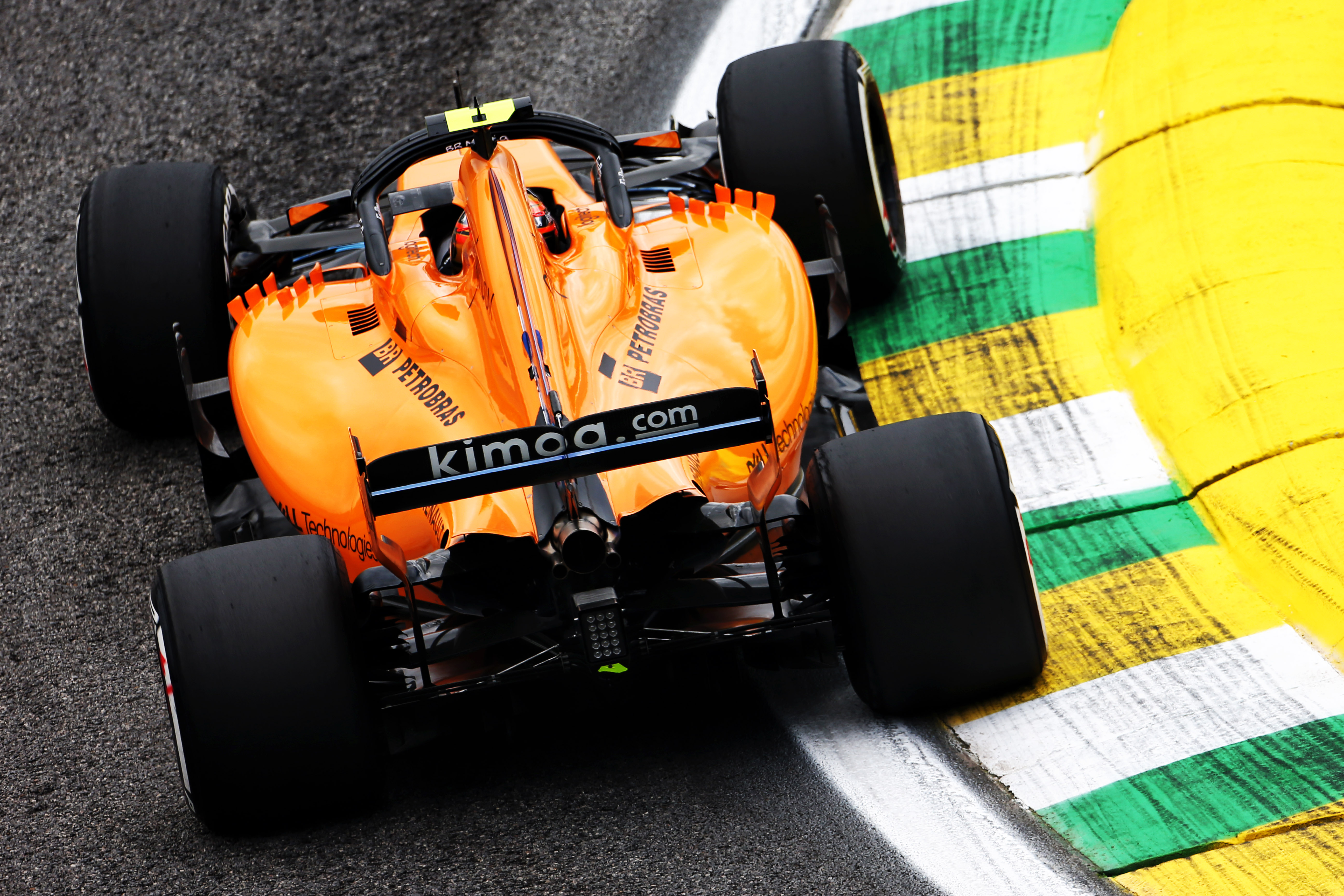 By contrast, Vandoorne was visibly constrained by the limitations of the car. From trackside, you could see him rolling it into the corner, making it look like it had an understeer limitation when the reality was he simply didn't have the confidence to carry the speed in and hang onto the car.
Effectively, he had to go too far with winding back on corner entry because he couldn't make the more aggressive approach of Alonso work – a measure of how phenomenally difficult it is to do so. Therefore, he hit a ceiling in performance he sat below and it's no surprise he couldn't get near Alonso. In the final 17 races of the season, his sole points finish was eighth in Mexico.
From the moment Norris, then on his way to second overall in Formula 2, started appearing in Friday practice sessions at the Belgian Grand Prix and showed a willingness to deploy a more live-wire style, the writing was on the wall for Vandoorne. As the season went on, he cut an increasingly forlorn figure.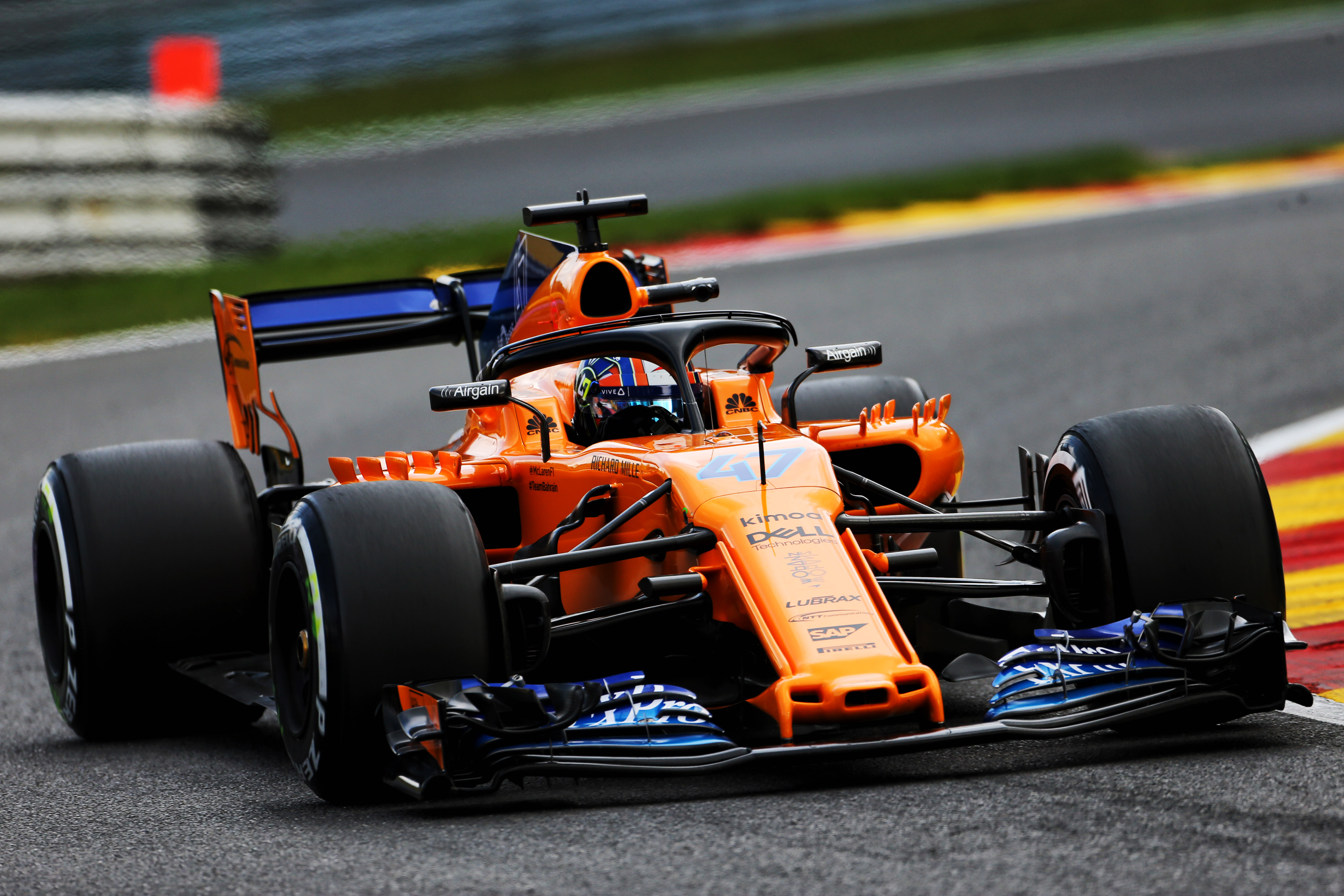 I recall watching that FP1 session from trackside at Les Combes and the difference between what Norris could do and what Vandoorne usually looked like on track. A direct comparison during that session could not be fairly achieved given Vandoorne only managed 13 laps and suffered brake problems early on, but Norris looked so much more alive in the car than Vandoorne did.
Fortunately, despite nobody in F1 being seriously interested in Vandoorne, he landed a drive with the HWA Formula E squad that was a forerunner of the works Mercedes entry. That set him on a path to a different world championship title to the one that once seemed to lie in his future.
His two seasons with McLaren were in incredibly difficult circumstances and did not allow the Belgian to show how good he was. McLaren was at a low ebb and was far from the slickest operation in the F1 pitlane, while Alonso was understandably its focal point. And there were car problems that held him back.
But it would be overly generous to suggest Vandoorne made the most of that opportunity and the struggles to compensate for the limitations of the car in 2018 exposed a weakness.
He's not the first driver with great expectations to have fallen short at the top level when pitched against a truly great driver, but that did not mean Vandoorne was not able to be a very capable grand prix driver. It simply meant that hopes he might have the potential to be one of the very best in F1 were misplaced.
After all, a driver of the calibre or Alonso, Max Verstappen, Charles Leclerc or Hamilton would have found a way to make it work in the same situation. That Vandoorne lost his drive after his 2018 struggles is neither rank injustice nor evidence of a lack of ability.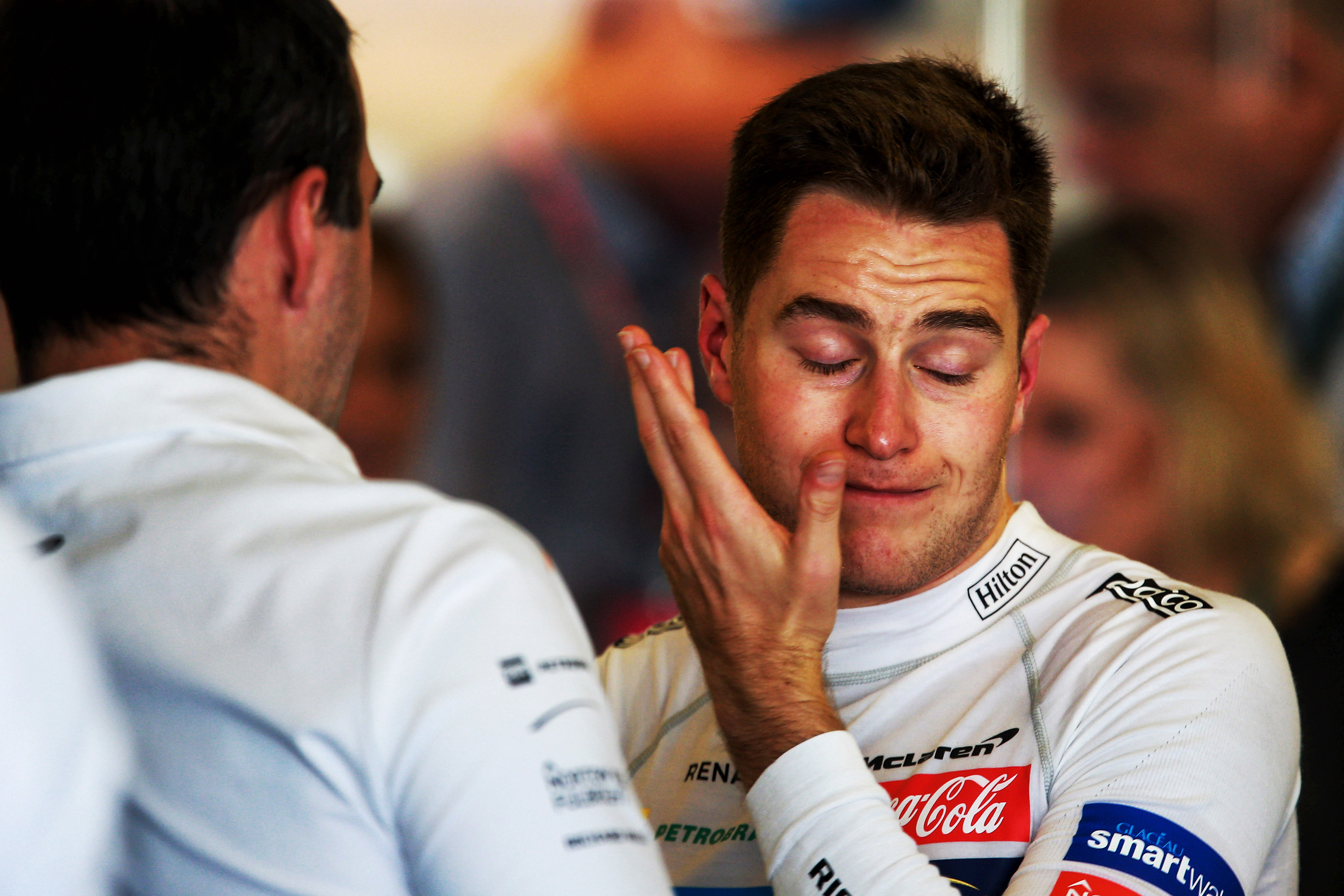 He didn't have the best opportunity and McLaren should have done a better job of producing a car with less troubling characteristics, but if you want to prove you are one of those vanishingly rare drivers that can win world championships you have to make the best of it.
What is significant is that the reasons for Vandoorne's failure in F1 are clear. You can't simply blame McLaren, for Vandoorne could not extract the potential of the limited car and there were question marks about his attitude and approach when the pressure on him ramped up. That was the adversity in which a future F1 world champion would have found a way to shine.
But you also can't ignore the unfavourable circumstances Vandoorne was in. After all, he's still the same driver who tore up the junior ranks. And, even more significantly, the same driver who showed well alongside Alonso in 2017.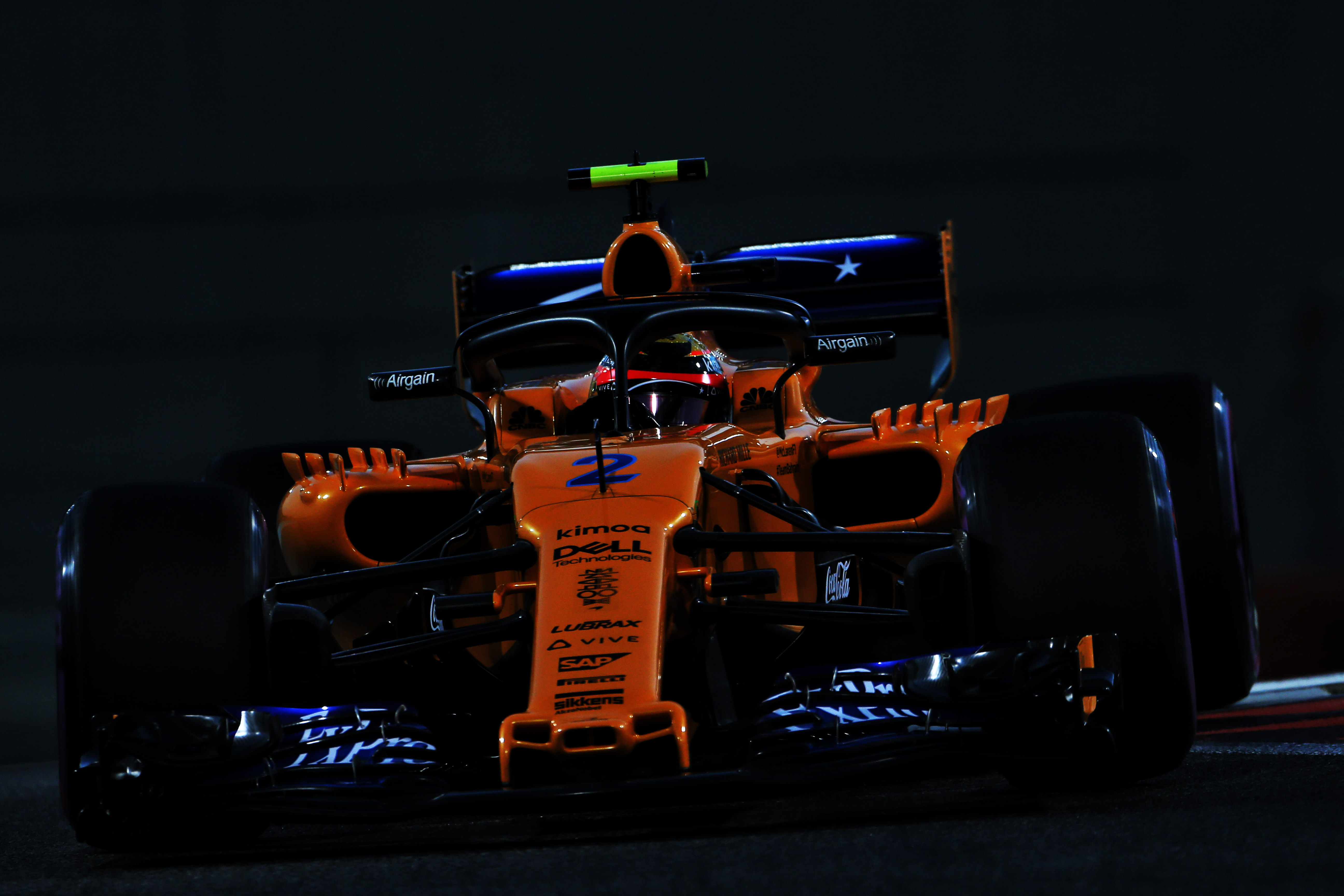 In a limited car and up against a great driver, he was made to look poor when he was clearly a perfectly able driver. While not blameless, the difficulty of the predicament must be factored in even if the accusation some made in 2018 that Vandoorne's car was somehow dramatically inferior to Alonso's is wide of the mark.
Overall, there's no shame in someone touted as a future world champion being shown to be not quite in that class once they do graduate to F1. That's the fate of most who are so highly touted. And Vandoorne did have enough of a chance to prove he was of that calibre.
He could have done a good job elsewhere in F1 had he landed another drive and realistically could still be there today with a good 120 starts on his CV and probably some very good results. But his destiny turned out to lie elsewhere.
Vandoorne has thrived since dropping out of F1 and he has now conquered the world in Formula E. That might not be the future he once foresaw, but it still makes him an enormously successful racing driver.