Formula 2 and Formula 3 will take the first major step in Formula 1's plan to have 100% sustainable, synthetic fuels in Bahrain this weekend with the competitive debut of the new Aramco-supplied spec fuels.
F2 and F3 will use fuel containing 55% sustainable (biosourced) materials as the first step towards what series technical director Didier Perrin calls "an ambitious target" of running sustainable fuel made "almost 100%" with carbon captured from the atmosphere in 2027.
Perrin describes this as "a little bit more extreme" than F1's plan, which will result in the introduction of 100% sustainable fuels in 2026 with the aim of ultimately running fully synthetic fuel as part of the net zero carbon 2030 initiative.
F1's 2026 regulations allow suppliers to source the carbon required to create the complex hydrocarbon chains from a combination of non-food bio sources, municipal waste or carbon extracted directly from the atmosphere/factory flue sources. But F2 and F3 aim to use only direct-air carbon capture for their 2027 fuel. This takes fuel directly out of the atmosphere to make its hydrocarbon molecules.
"We didn't want to do exactly the same as F1," said Perrin. "We decided with Aramco to promote something a little bit more extreme. It's a bit easier for us because as we are a single-make championship, so we can impose the type of fuel that we want to offer to all the teams.
"We've decided to target in 2027 to go not only sustainable, but sustainable with carbon dioxide capture from the atmosphere, which sometimes is called synthetic fuel, or e-fuel etc.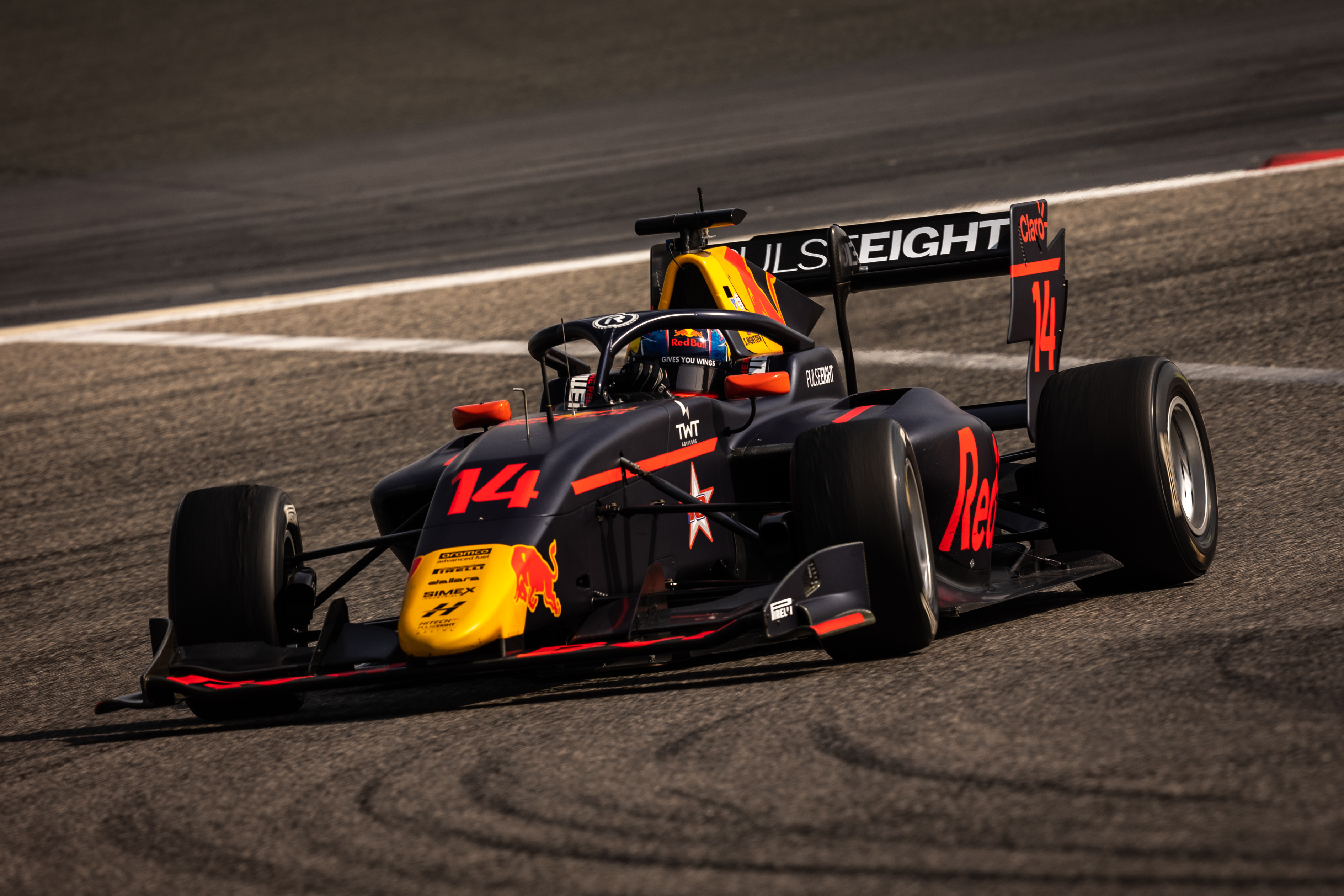 "We will be fully sustainable in 2027, one year later than F1, but we will be fully sustainable with carbon capture from the atmosphere, which is a step forward that is a little bit more ambitious.
"Today, this kind of technology is more or less limited to laboratory quantities, but our goal is putting a massive effort in this technology and we will be the first one to take the benefit of the production quantities will become at a higher level from 2024-25. This is the reason why we built that plan in three steps."
The 55% sustainable fuel will be used in 2023 and '24, but in 2025 that 55% sustainable component will be produced using carbon capture. Then, in 2027, it will be "almost 100%".
"This is a worldwide achievement," said Perrin.
"This is a very ambitious target and the reason why we are working from this year to reach that target in '27."
The fuel is a 'drop-in', meaning it doesn't require modifications to the car to be utilised. For F2/F3 and F1, this is essential given the fuel technology is potentially transferable to road cars.
To facilitate this, and to ensure that the competition between the fuel suppliers doesn't lead to dramatic differences in performance, F1 will regulate the energy density, octane level and energy flow from 2026 onwards as part of a set of rules that its chief technical officer Pat Symonds describes as F1 having "banned the use of fossil fuels".
F1 aspires for its sustainable fuels to be fully synthetic as well, although the caution about mandating that is that carbon capture technology and production capacity needs to improve significantly for that to be possible.
"Carbon capture is definitely a good way of doing it," said Symonds when asked by The Race about F1's carbon-capture ambitions and the scalability of such technology.
"It cuts out the middleman if you like, and it reduces the timescale because when we're talking about biological carbon capture, there's a timescale involved in it. How long does it take for a tree to grow, or a pond to grow, or algae to develop?
"With direct-air capture, it's a very short-term thing so it has a lot going for it. But at the moment, the scalability is still to be proven."
As F2 and F3 use around 300,000 litres of fuel per year, Perrin is confident it will be possible to produce that using fuel based on carbon capture technology for its fuels from 2025 onwards.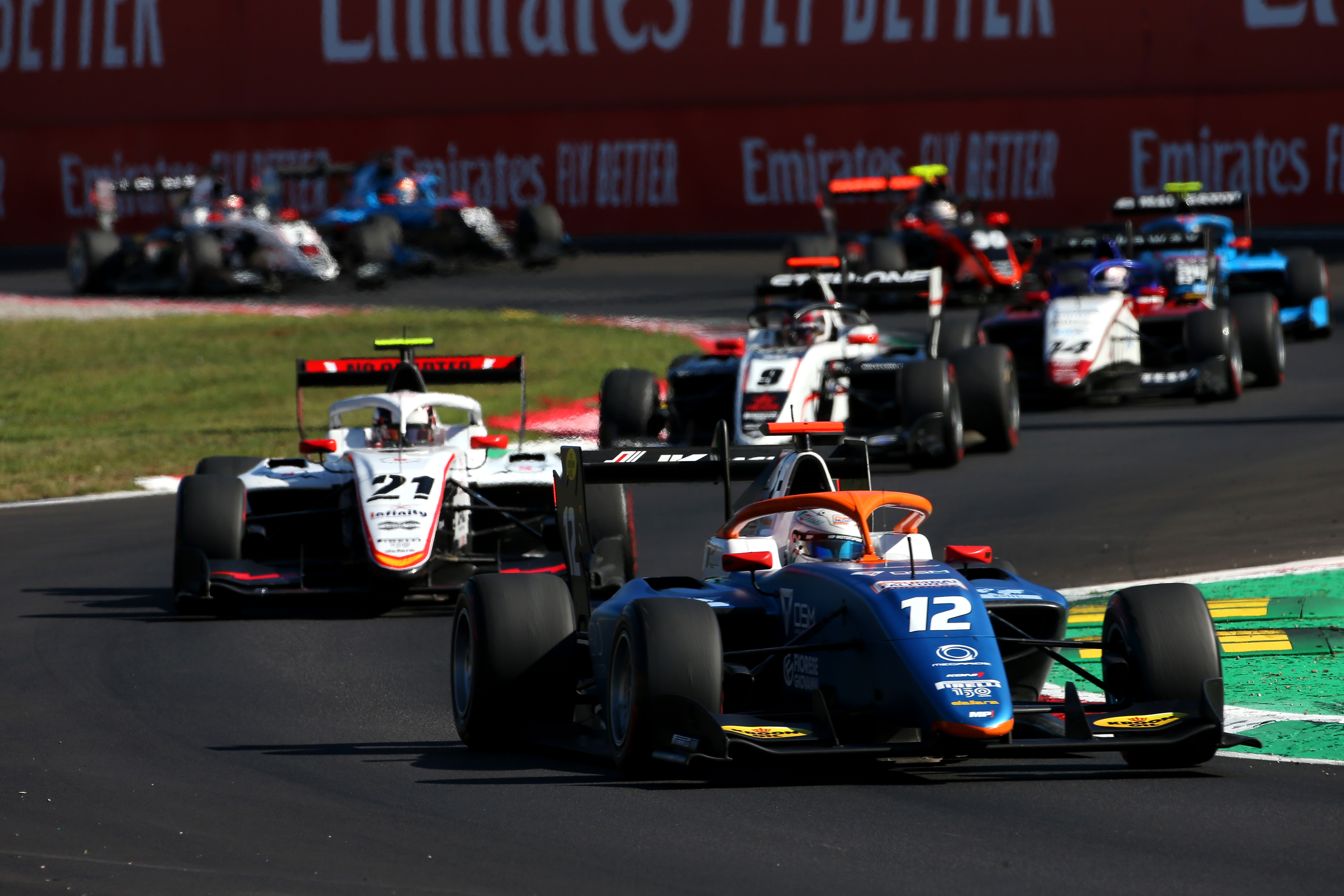 He described F2/F3 as "the pioneers" in using such fuels, as well as being a "very good demonstration" of what can be achieved with such technology.
Aramco is investing heavily in carbon capture technology and is confident the capacity will exist for the F2/F3 fuel in 2027.
"We believe in carbon capture," said Aramco chief technology officer Ahmad Al-Khowaiter. "We announced a big project to capture nine million tonnes a year from industrial sources of C02 a few months back that will be up and running by 2027.
"But of course, the bigger challenge is capturing from the air. Today, the technology is still immature but we are investing heavily in the area of direct-air capture. Right now, there are a number of projects in Canada, in Iceland, in Switzerland.
"But there are many, many technologies being developed as we speak, to bring the cost of carbon capture down to more reasonable costs. Today, it's $400-$800 dollars per tonne, which would translate to roughly $200-$300 a barrel of oil, for example, just to keep that in perspective. So that would be probably a very expensive fuel that's based on that kind of carbon capture. But the costs are coming down dramatically.
"As we saw in wind and solar, once it's deployed technology has a learning curve and we expect those costs to come down to much more reasonable and practical costs."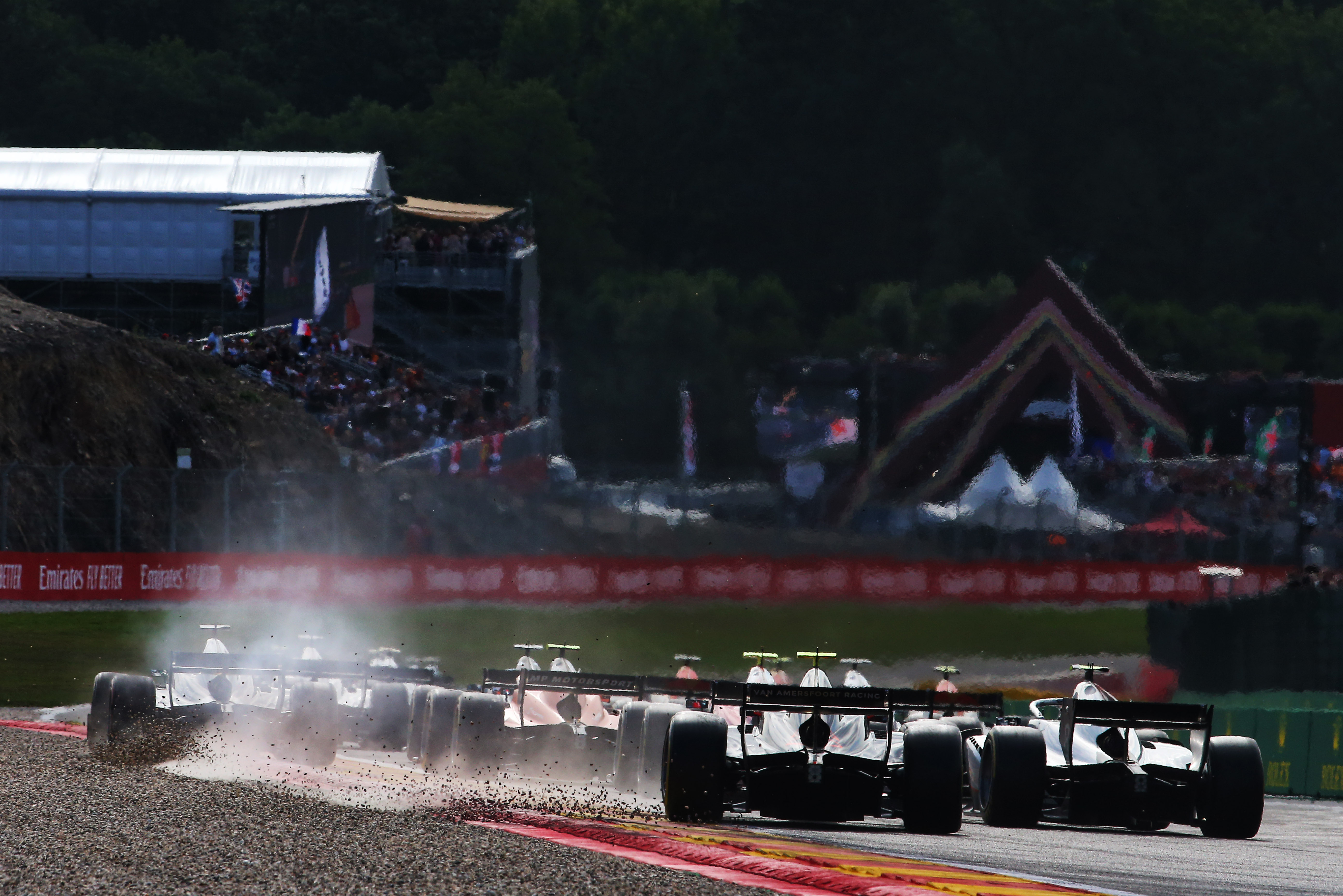 While the push towards electrification has been prioritised by governments and car makers, it's clear that the use of the internal combustion engine will continue. That means it's essential to shift to production of non-fossil-fuel-based fuels that can be net carbon zero.
Symonds believes this is an opportunity for F1 and its support series to have a significant impact on the fuel used on the road.
"The global car park is predicted to be about 1.4 billion cars by 2030," said Symonds. "And of those, the vast majority will still have internal combustion engines. So if we can fill all those cars with a sustainable fuel, we really will make a big difference to the whole global warming scene.
"Is it something we can do in 2030? Probably not. Our friends at Aramco, who have helped us so much on this project and done so much work with us in investigating the pathways to a sustainable fuel, predict that by 2050 you probably could fuel all the cars with internal combustion engines on the sustainable fuel. And perhaps more importantly, you could do it at a price that is going to be equivalent to the fossil fuels.
"So if we can demonstrate in Formula 1 that we can produce a fuel that is sustainable, that is carbon neutral, that can be produced at scale can be produced at a sensible price, and then that goes out into the entire [global] car park then we really are getting somewhere."
F2 and F3 is the start of that push. And in doing so, the on-track action should not be negatively impacted in any way – as this weekend's season openers in Bahrain will prove.