The coming Formula 1 season could feature 22 incredible races and still be a busted flush of a championship. Or it could have 22 races that are individually dominated but add up to a stunning title fight.
Each scenario would have its own positives and negatives. Reality will be the same, and lie somewhere between those two extremes.
However, the hype around the coming 2020 season means anything less than a real title fight will be a disappointment.
The expectation is that the Ferraris and Red Bull's Max Verstappen will go toe-to-toe with Lewis Hamilton and Mercedes. That is what the end of 2019 hinted at, and is a prospect the would-be title protagonists have also talked up.
As Hamilton said after Verstappen won the Brazilian Grand Prix and the Honda-powered Toro Rosso of Pierre Gasly sensationally defeated the world champion's Mercedes in a drag race to the line: "Honda's obviously made some big steps, and it's great to see another manufacturer as strong as they are now.
"It means that hopefully next year we're going to have a serious three-way, or four-way battle [in 2020] and that's great for Formula 1."
F1 badly needs that to happen. Last year, the pendulum swung between Mercedes, Ferrari and Red Bull more than ever before. Yet Hamilton still won 11 grands prix, Mercedes won 15 of the 21 races on offer, and secured an unprecedented sixth title double. In the face of its greatest challenge, it remained untouchable in championship terms.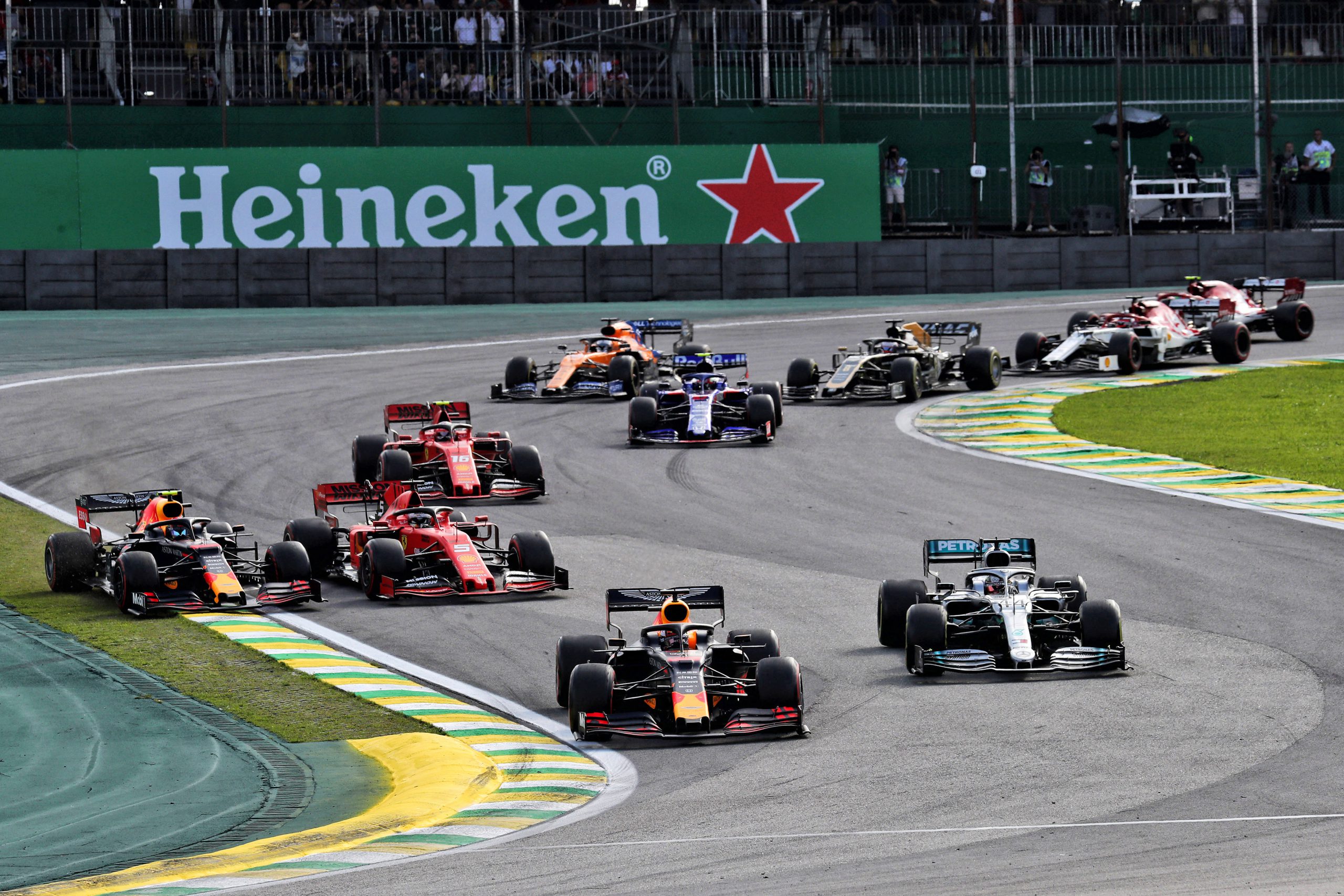 That is why the 2019 F1 season was a bad championship that comprised a lot of good races. More than half the grands prix can be considered to have been entertaining, and only a select few – Australia, China, Spain and France spring to mind – lacked a gripping narrative or a twist of some kind. That is a decent ratio, probably better than any season in the V6 turbo-hybrid engine era that began in 2014.
But there was no overarching story to the championship itself. In fact, it was one of the least satisfying. That is a peculiar juxtaposition.
Hamilton is traditionally a slow-starter who builds momentum as the season grows, but last year went against the grain. He won six of the first eight races last year, and eight of the first 12. He 'only' added three more victories over the final nine.
The championship was done-and-dusted by the summer break. In real terms, Hamilton's points margin to team-mate Valtteri Bottas barely changed after Hungary. F1 was lucky that Ferrari and Red Bull offered a threat during those final nine grands prix. It helped cover up the formality of another Mercedes title double.
Were we spoiled with how many good races there were to enjoy? Perhaps. Especially when Leclerc and Verstappen went wheel-to-wheel with each other, or took the fight to Hamilton – Verstappen in Monaco, Hungary and Brazil, and Leclerc in Belgium and Italy, spring to mind.
Last season was arguably F1's best since 2012, when there were eight different race winners and a multi-driver, multi-team title battle, and the championship was not decided until the final race, in dramatic fashion. F1 does not necessarily need a first-lap clash for one protagonist who charges back through the field to clinch the crown in Abu Dhabi, but it does need a title battle that makes it that far in the first place.
There is enough evidence of entertaining, authentic racing from last season to believe that 2020 can still be a fully engaging spectacle
There is always a bigger picture in a championship. It applies to other sports, too. Last year, Liverpool and Manchester City went head-to-head for the Premier League title. They swept aside their opposition almost every week, between them winning 81% of the games they played. But because the title was decided on the final day, by a single point, that season may well go down as an English footballing classic.
In this case, uncompetitive games are easier to stomach if each individual act of domination contributes to a fantastic overall story. A neutral fan does not expect Liverpool or City to be constantly challenged, and may not even care as much as long as there's a championship fight to savour.
However, this season Liverpool are unbeaten after 24 games, and the title is a formality. Those few hard matches are a temporary relief, but the overall story is one without the most meaningful competition.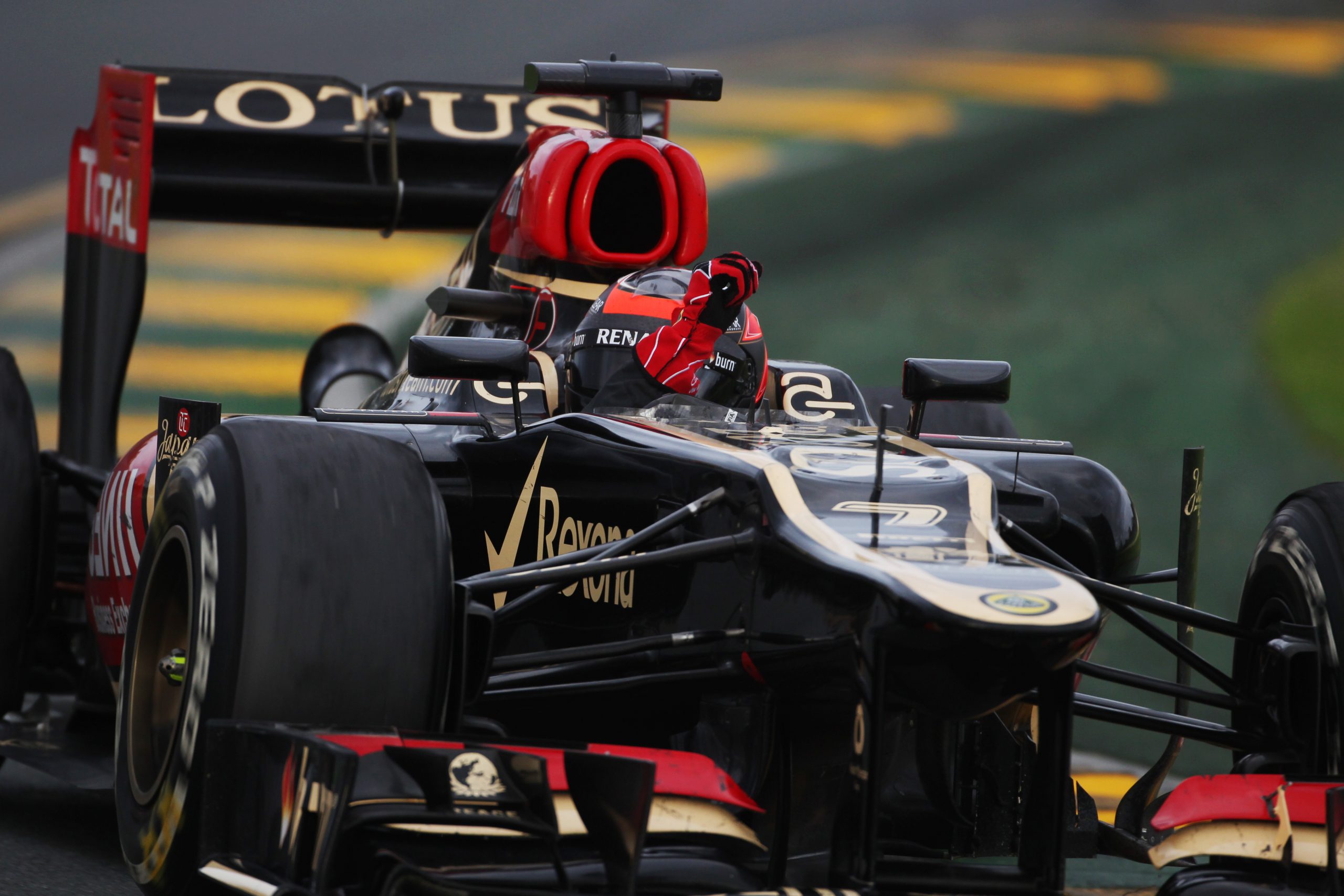 Sound familiar? And at least the Premier League has the chance of weekly upsets away from the title battle. That's not the case in F1. The last non-Mercedes, Red Bull or Ferrari victory was Kimi Raikkonen's win in the 2013 season opener, for Lotus.
But that does not mean hope is lost for F1. There is enough evidence of entertaining, authentic racing from last season to believe that it can still be a fully engaging spectacle from the start of the year to the finish. Especially as stable regulations will allow the likes of Ferrari and Red Bull to continue the progress from last year: in particular Red Bull, which was consistently strong at the end of the season, and should avoid the pitfalls of a slow start.
The question is whether the spectacle manifests itself race-by-race again, or in something more fundamentally important.
And if F1's all-singing, all-dancing 2021 overhaul pays off as handsomely as most in the paddock are hoping, then some of the key factors that have held the championship back in recent years will fundamentally change sooner rather than later.
These will address more fundamental issues that, in theory, give rise to more stories in the future, which more characters involved. There might even be room for more surprises on a race-by-race basis, improving the weekly spectacle even if a title fight itself does not materialise.
Before then, there is a full season of racing under the same conditions that have left the narrative of several recent seasons fizzling out.
Even a year of mega races might not be enough to soften the blow of yet another anti-climactic title battle.