W Series drivers will be writing a series of columns for The Race this year, giving their verdicts on what's going on in Formula 1.
Alice Powell is our first columnist in the wake of an Austrian Grand Prix that left her feeling heartbroken for Alex Albon.
Congratulations to Valtteri Bottas, but Alex Albon should have been celebrating victory in Austria on Sunday. Without Lewis Hamilton's intervention, I'm sure he would have been stood atop the makeshift podium.
The race was dropping into the Thai driver's lap. His team-mate, Max Verstappen, retired early and Mercedes had a gearbox issue which resulted in both cars being told to stay off the kerbs. Red Bull rolled the dice as the final safety car came out, pitting for soft tyres to charge down the Mercedes duo, who didn't pit and had both been on the hard tyres for a number of laps. This was Albon's chance and then along came Hamilton.
The world champion's five-second penalty for causing a collision was correct. I saw lots of people accusing Albon of being too bold or impatient, but I would have made exactly the same move as he did and I'm sure the vast majority of racing drivers would agree. Sure, the attempt around the outside of Hamilton at Turn 4 was brave, but there were only 11 laps remaining and Albon had two cars to pass. His race engineer would have told him about Mercedes' gearbox issue and so Albon would have thought, given the Silver Arrows' straight-line speed and fear of the kerbs, that his best chance of overtaking them was through the corners.
I also heard some people saying Albon picked the wrong corner to have a go at Hamilton. I watched all the F2 and F3 races from Austria at the weekend and, bearing in mind we're talking about drivers far less experienced, every time someone attempted to go round the outside at Turn 4 they were given room by the car defending on the inside. As a result, all of those moves – apart from one in F2 – were clean. Albon was ahead and I would have expected better driving on his inside from one of the youngsters in F3, let alone a six-time world champion.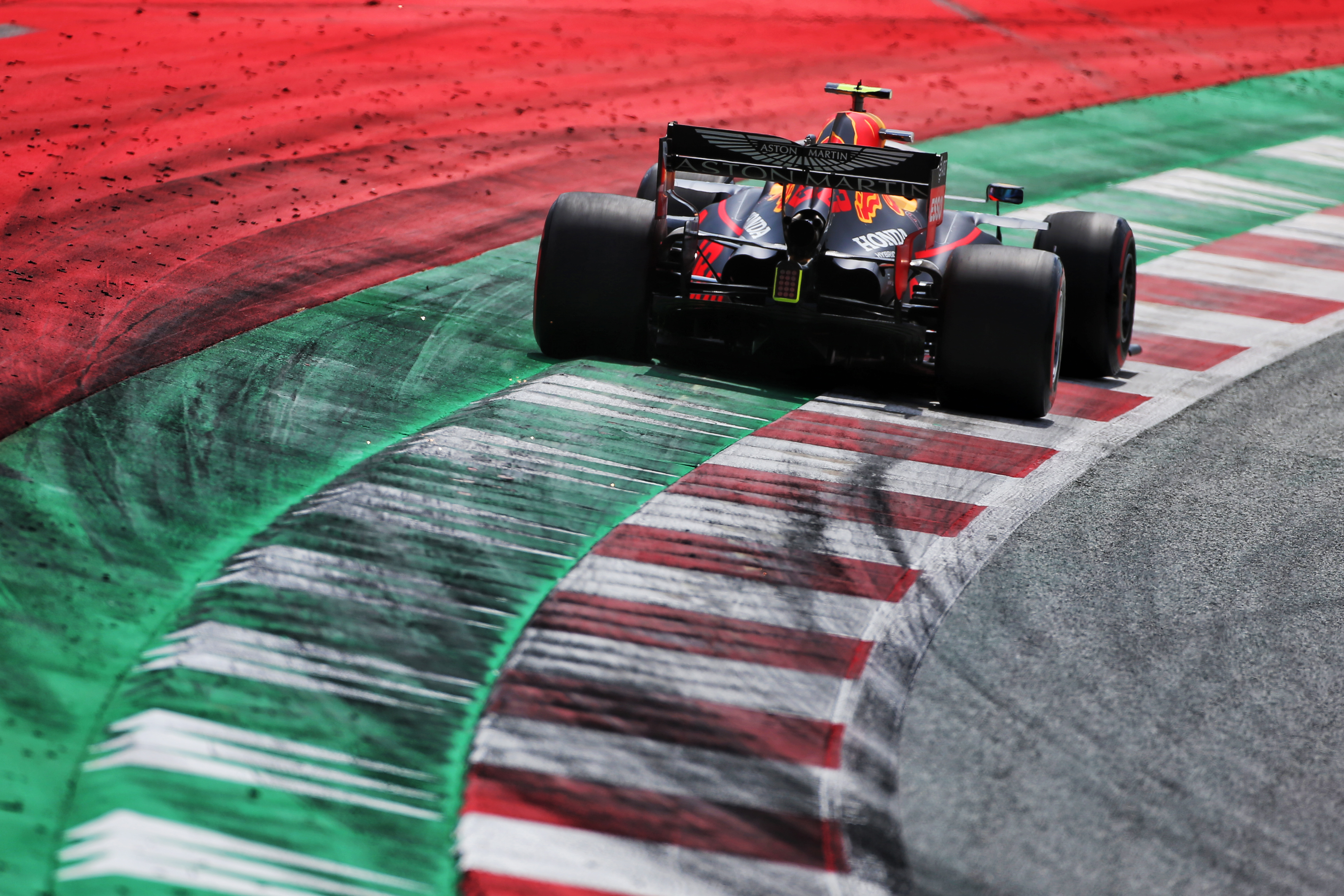 Hamilton would have been frustrated by the three-place grid penalty he received less than an hour before the start of Sunday's race. He would have been frustrated by the gearbox problem and his inability to challenge Bottas for the victory. Seeing Albon moving around his outside was the final straw and, in the moment, perhaps all that frustration clouded his judgment.
I was heartbroken for Albon. That's the second time in three races he's been in a brilliant position and had it taken away from him by Hamilton. He should have been on the podium in Brazil last year and I'm convinced he would have won in Austria. I know he later had a power unit issue, but Red Bull boss Christian Horner said the problem may have been amplified by the contact with Hamilton and the trip across the gravel.
We'll never know what might have been but, one thing's for sure, Albon will be feeling down right now and I know his family are too. I messaged his mum, Kankamol, after the race to say how gutted I was for Alex, and she too thought the waiting was finally over. I know his family from when I was in karting, but got to know Alex during the Formula Renault days when he was at Lotus. He is down to earth, friendly and fun. He's also fiercely determined.
He was dropped by Red Bull and Lotus as a youngster but worked hard and bounced back. This sport is brutal, but Alex is a great example to any young driver of why you should never give up. I'm sure there were lots of times he sat there thinking it was never going to happen for him and now we're talking about him winning F1 races and going wheel-to-wheel with Lewis Hamilton. So yes, he'll be down, but he'll dust himself off and his day will come.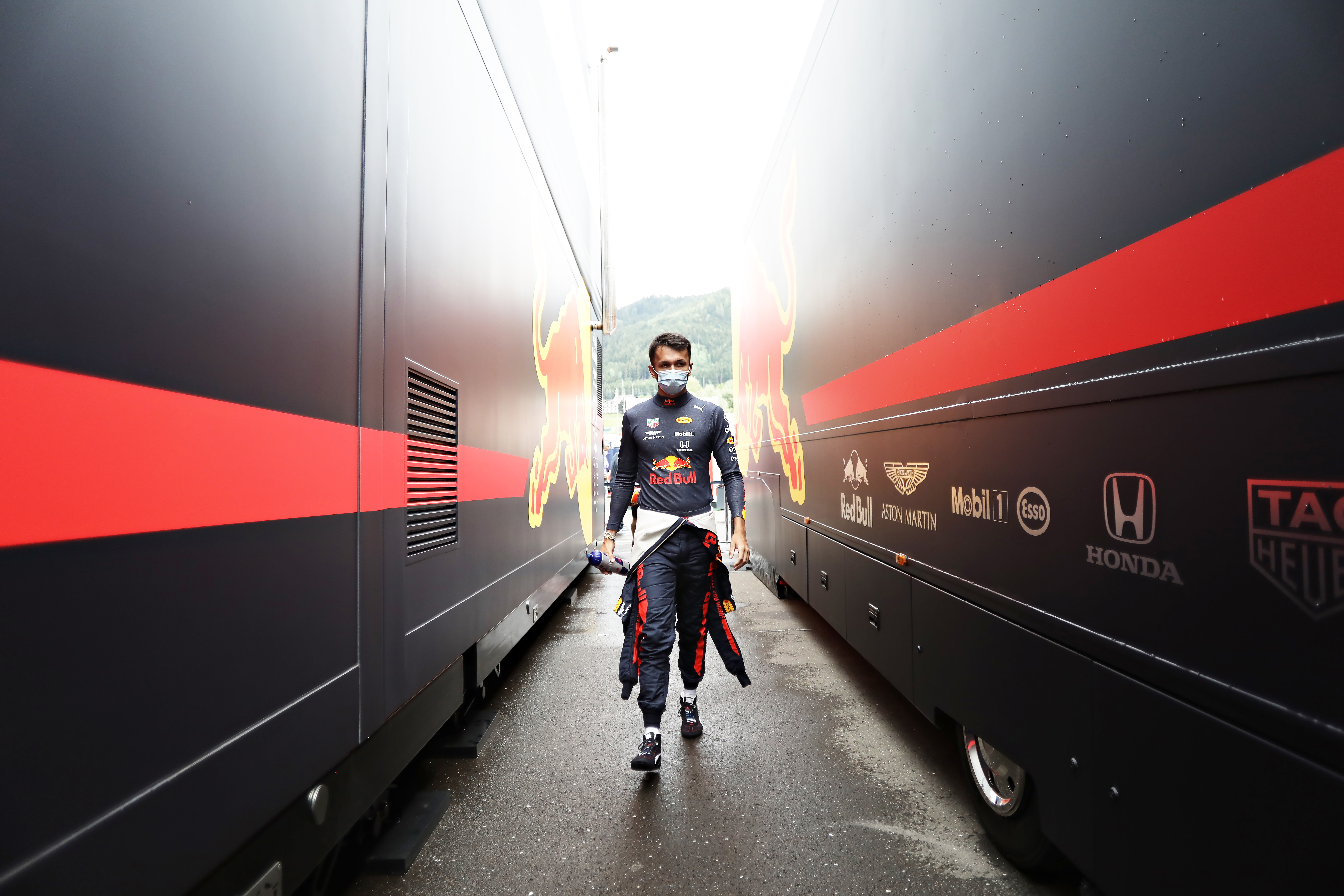 I thought it was going to be a Mercedes procession in Austria, but their gearbox issue and the safety car periods made for a fantastic first race back. Mercedes, and in particular Hamilton, will be hoping for a cleaner race next weekend to underline their title credentials. However, while they remain huge favourites, I'm not sure they will have things all their own way next weekend. After Red Bull's protest it looked like the DAS system might give them a headache – though it appeared that Bottas was using it under the safety car, so that's something to keep an eye on next weekend – but actually it was the gearbox.
Unless they can pull something out of the bag to fix it – and I doubt they'll have enough time – they are going to be unable to maximise the kerbs and will therefore have to change their strategy. That will play into the hands of Red Bull for whom race one will have been like a red rag. Suffice to say, I'm very much looking forward to it!
Alice Powell finished third in the inaugural W Series championship in 2019, winning the final race at Brands Hatch last August.
The 27-year-old Briton was the first woman to win a Formula Renault championship and score points in GP3. She is currently competing in the W Series Esports League, which is on every Thursday at 19:00 BST until August 13.