Alpine won the battle of F1's midfield in 2022, but it believes the FIA's decision to change the regulations on the eve of the season to permit metal stays to stabilise floors in 2022 potentially denied it an even a stronger season.
The change was made before the season-opening Bahrain Grand Prix, with the majority of teams complaining about unwanted flexing of floors given the aero loads and stiff ride of the cars.
The Alpine A522 didn't suffer from major porpoising or bouncing problems early in the year. This was down to taking a deliberately cautious approach with its design concept with wide sidepods and a heavier floor to ensure it didn't suffer from flexing problems.
This approach was rooted in concerns detected in CFD that indicated potential instability in airflow structures should the floor flex.
Alpine was, along with Red Bull, Williams and Aston Martin, one of only four teams not to run floor stays at the start of the season. That number dropped to two for the second race in Saudi Arabia with both Williams and Aston Martin taking advantage of the rule change.
"We were worried about some of the flow structures," Alpine chief technical officer Pat Fry told The Race. "But, if anything, we were a little bit too cautious, maybe.
"It certainly looks like other people were too much the other way to start with and that was for all the reasons of the first test and people claiming the bounce and all of that.
"I'm still annoyed that they allowed the extra floor stay [shown on the McLaren below, in] a change of rules.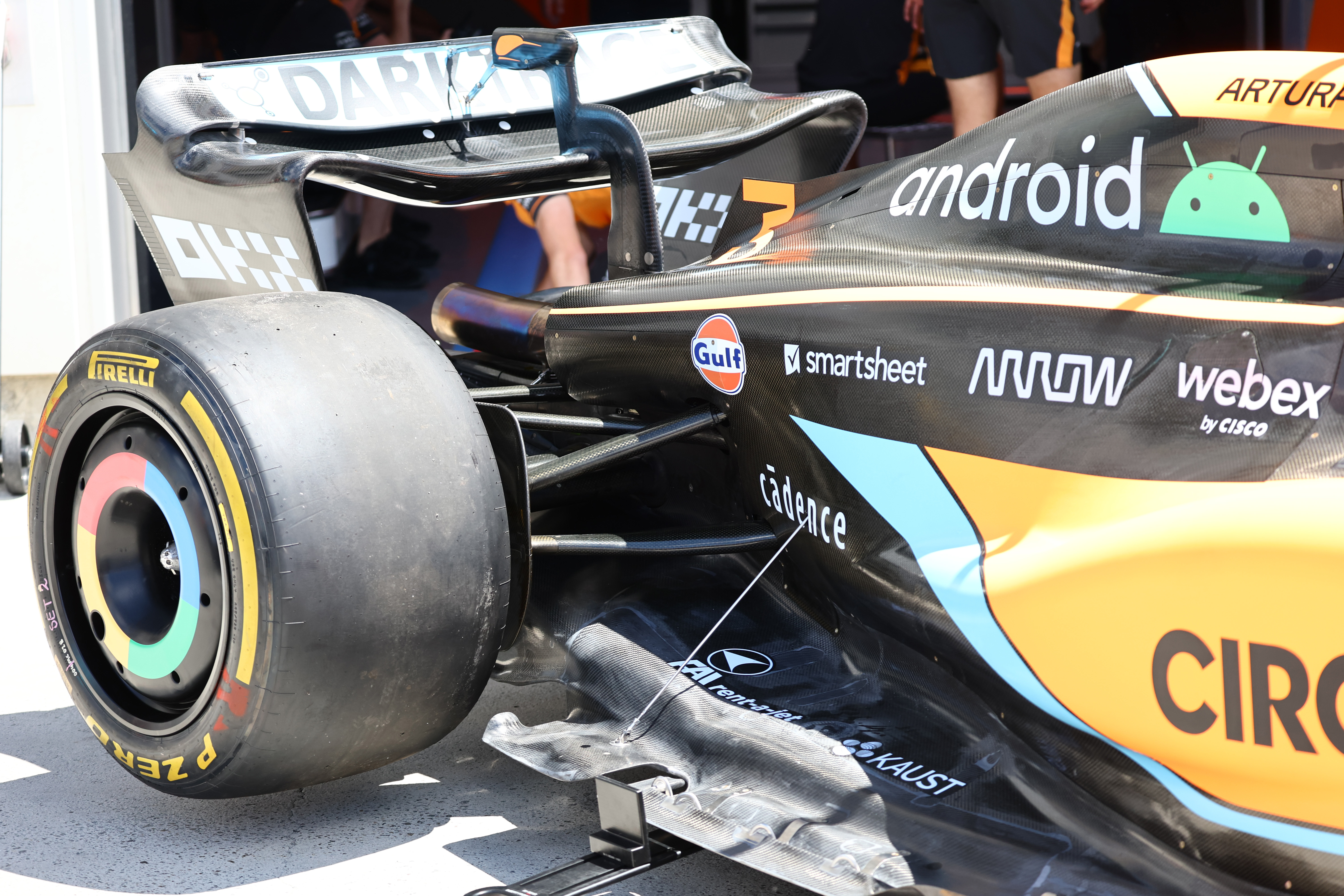 "We had designed a stiff floor. The others could have done that or they could have thrown kilos at it to fix it. It was a let-off for a lot of teams."
Fry believes Alpine would have had a stronger start to the season without the floor stays being permitted.
This is because Alpine could run without floor stays without any difficulties. But they were essential for rivals, who avoided having to make other changes to make their floors more robust thanks to a rule change that was seen as a pragmatic solution given most teams were having problems.
"I would have thought so," said Fry when asked by The Race it Alpine would have had a stronger season without the floor stay rule change.
"Then you don't have to lift the car another 10 millimetres or something.
"It was all within their [other teams'] realm to have fixed it and solve the problem but they chose not to [in order] to run the car lower."
The change at least meant Alpine was able to save weight by introducing its own lighter floor for the fourth race of the season at Imola, along with a floor stay. The rule change effectively forced Alpine into making this change given the weight penalty it was carrying.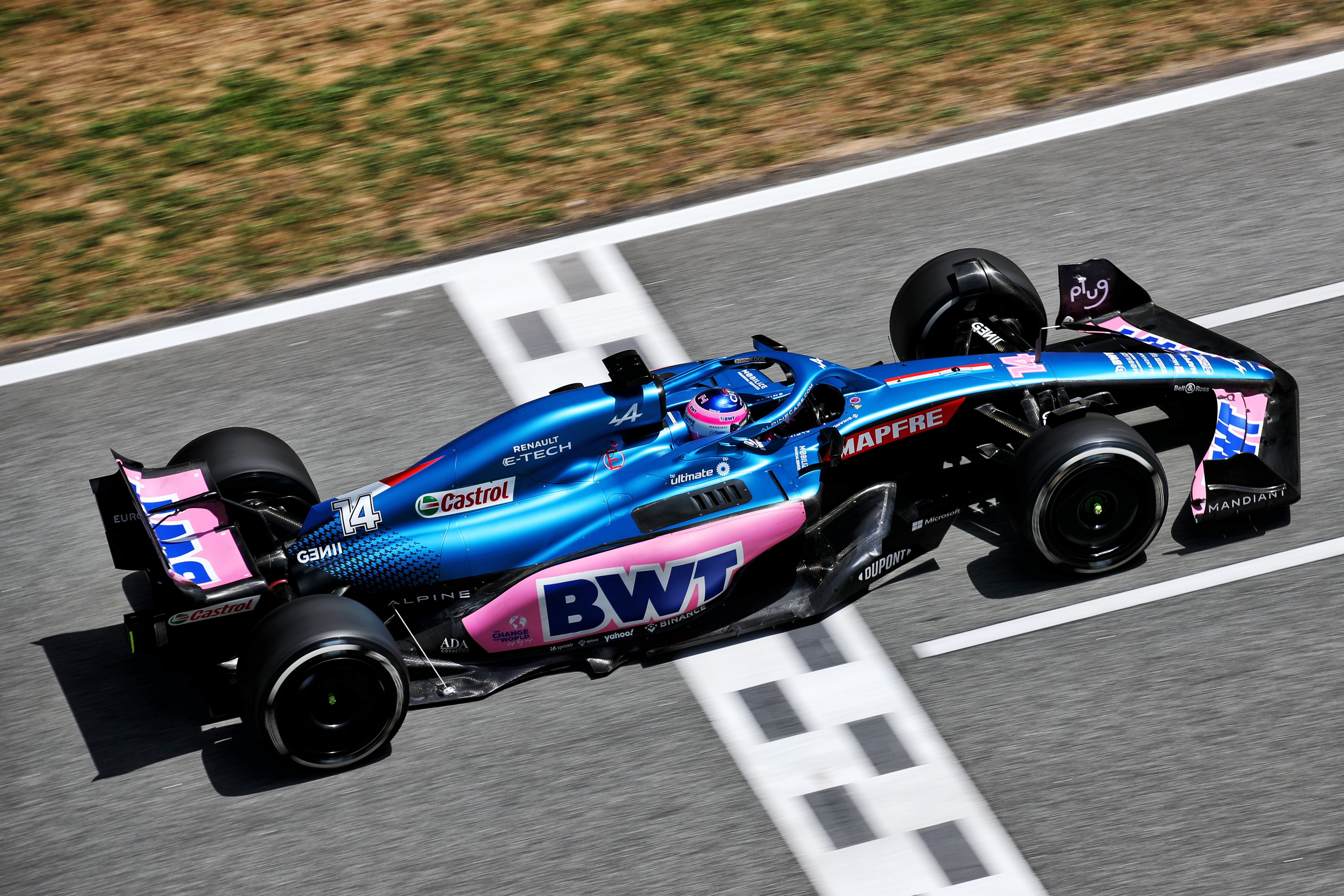 Having started the season with a floor Fry estimated was perhaps two kilos heavier than those who used the floor stays, which was a significant advantage eliminated early on.
It also likely had a knock-on effect in terms of advantage as others would have had to redirect development resources into stronger – and heavier – floors.
"We didn't add it until the first floor upgrade, there's no point," said Fry when asked about the opportunity to 'spend' the extra weight.
"It's just that what we had to spend a couple of kilos on, you could fix with 100g.
"So it's frustrating. But that's life."
Despite the setback, Alpine achieved its target of finishing fourth in the constructors' championship, which was realistically the best it could have managed regardless of the floor stay rules.