Alex Albon has an advantage, one he must capitalise on given the opportunity. And it's all because of his two collisions with Lewis Hamilton in the last three Formula 1 races.
Were an on-track situation involving the pair that casts Albon as the aggressor and Hamilton as the defender to arise again, the Mercedes driver surely cannot fail to be more conservative. Regardless of whether you feel the Austrian GP collision merited a penalty or was a racing incident, in terms of the specific dynamics of the clash Hamilton was the one in the wrong.
Albon will be very aware that it will be on Hamilton's mind. While it doesn't mean the Mercedes driver will simply jump out of the way in battle, he is likely to be more compliant. If that same move happened into Turn 4, this would likely mean he will be far more conservative and not only allow Albon more room but likely even too much room. The likelihood is, he will overcompensate.
This is Albon's edge. It means he knows that he can perhaps even take liberties in battle because he will likely be given greater leeway by Hamilton. So much so that, while he should have been more patient in last Sunday's Austrian Grand Prix given he had a tyre advantage, 10 more laps and two conservatively-driven Mercedes to chase down, if an identical situation arose again he would be right to make that move.
Why? Because the parameters have changed, the history between those two specific competitors has evolved. The best racing drivers, the greatest in any sport, are capable of weighing up these small changes and modifying their decision making to capitalise on them. Racecraft is a complex, multi-dimensional thing and the greatest drivers both understand that and use it to their advantage.
That is why Albon must keep the advantage he has earned – and at the huge cost of a couple of podium finishes and maybe a maiden victory – in mind when on track. It could be an advantage that he parlays into a successful overtake and perhaps even race win. The best use every advantage to support their ability and good decisions to thrive.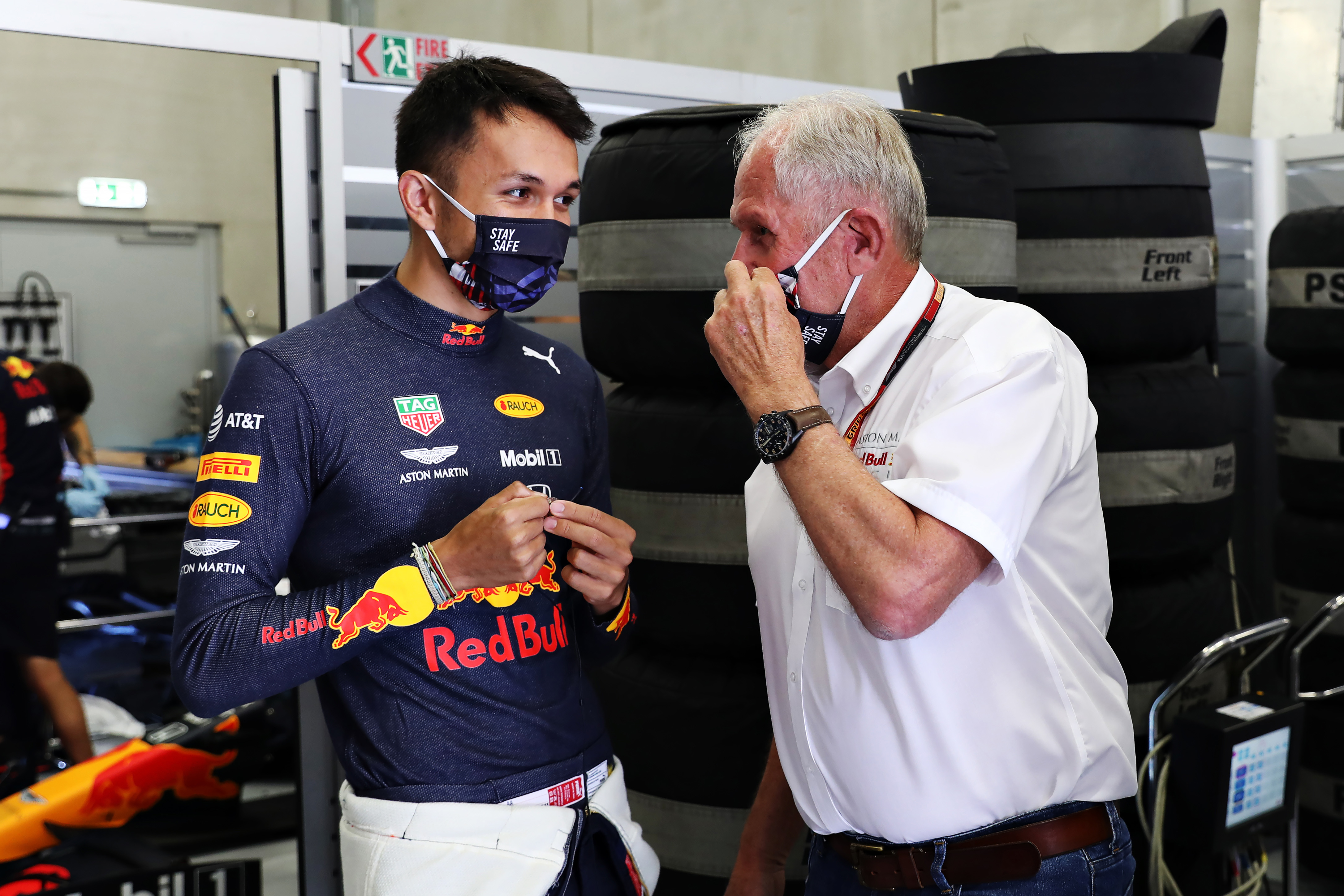 As for Hamilton, he needs to do his best to cast that history to the back of his mind and simply drive according to his best judgement in battle without that weight of history. And that can be the most difficult thing of all to do.
Hamilton doesn't many collisions these days and usually his judgement and positioning in battle is good. It has not been in the case in these two incidents with Albon. While the Interlagos collision might be shrugged off as a rash move, from someone having already clinched the title, on a driver who left the door wide open (Albon has since called it a 50/50 incident), last Sunday risks building into a pattern.
The idea there is some underlying, broiling mutual hatred between the two is incorrect. But recent events mean the next time the pair cross swords on the track – and there's a good chance it will be soon – both will have that history on their minds.
Doubly so given they will be asked about it several times in the build-up to this Sunday's race, and Red Bull team principal Christian Horner will not miss an opportunity to address just to make sure it's still on the mind of Hamilton.
He did so in a column released on Red Bull's website yesterday, saying: "Lewis was penalised and, I am sure if the shoe was on the other foot, then there would be plenty of media criticism, as Max has experienced in the past, but as a six-time world champion I guess these misjudgements are sometimes overlooked…"
There will come a time when Albon and Hamilton cross swords on track again. It's the Red Bull driver's job to ensure he profits from the past clashes that have cost him so much. That's what racing is about.