The AlphaTauri name may be new, but the lofty Toro Rosso ambitions of old remain with team principal Franz Tost repeating a target first set in 2015 by aiming for fifth in the Formula 1 constructors' championship.
It's an aggressive target and given the depth of opposition in the midfield it's hard to see the team succeeding – but there are reasons why 2020 could be a high point for Red Bull's junior team.
While rolling back the years and repeating its race-winning exploits with Sebastian Vettel in 2008 is impossible – except in a situation when the big three teams are all eliminated from contention – the stars are aligned this year for one of F1's more modest teams to do a little more mid-pack giantkilling in its first campaign as AlphaTauri.
Tost's target has certainly piled the pressure on everyone at Faenza, including drivers Daniil Kvyat and Pierre Gasly.
"We just have to do our own job and then see where it gets us, it's hard to say," says Kvyat when asked by The Race about the pressure this creates. "Franz has to set the target, that's his job, so it's good to know where we're aiming but we also know we had a very strong season last year and I think the aim should always be to improve as much as you can.
"That's what we all want in the team, to improve even more and move forward. We don't settle for something that we achieved, we always want more and everyone's working hard to achieve that."
"Everything is possible. I wouldn't think last year that they would have a podium" :: Daniil Kvyat
It's true that what was Toro Rosso had a strong year last year. Sixth in the championship, just six points behind the works Renault team, was its best return since that sensational 2008 season. You want to improve, ergo fifth place is the next logical step.
While it was a potent points-scoring force, with returns in a total of 15 races the best it has ever achieved and its tally of 85 comfortably its best of the 25-points-for-a-win era, it did score 49.4% of its points in two of the most eventful races of the year – Hockenheim and Interlagos.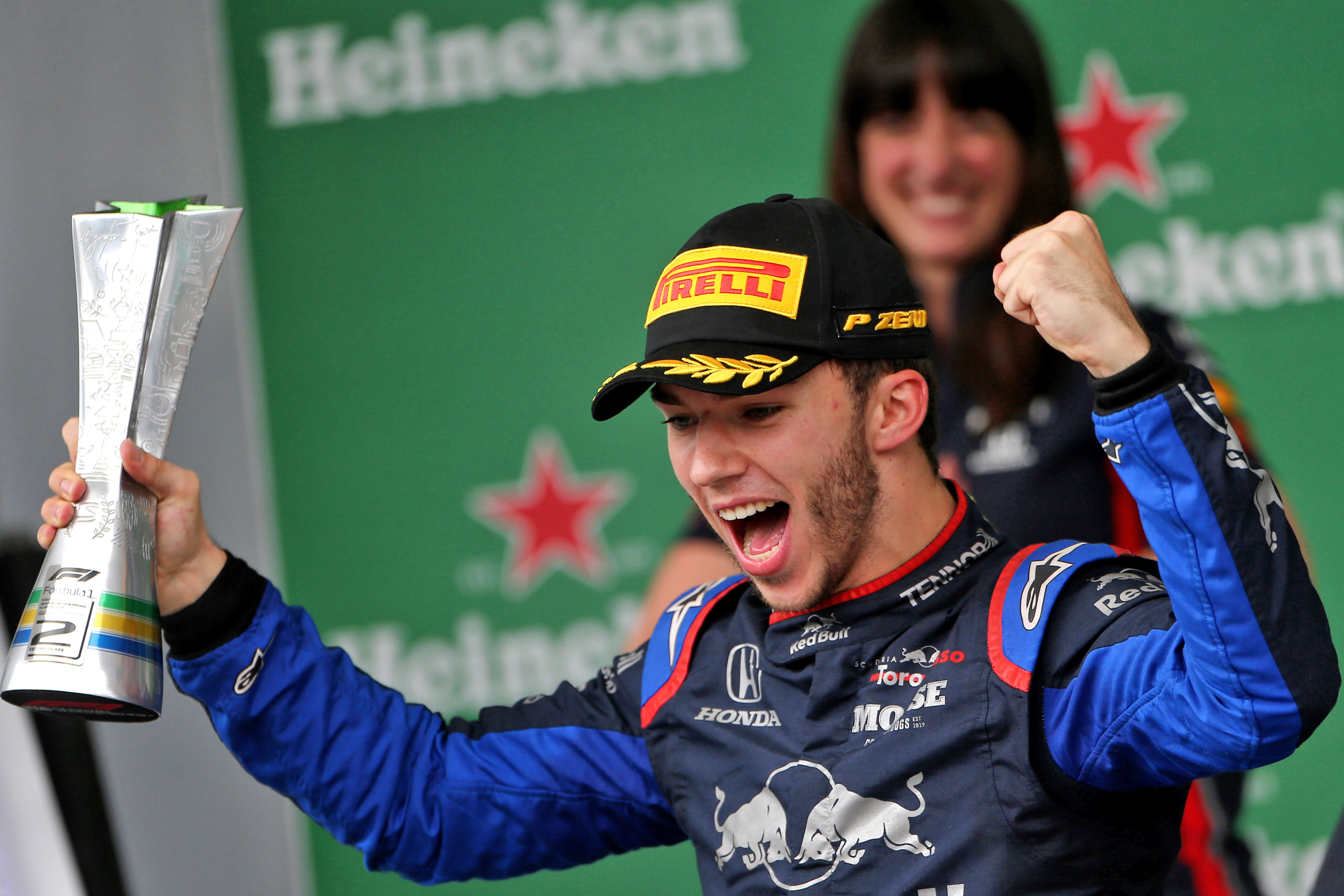 That's not to belittle its achievement, these were well-earned results that were taken by being at the front of the midfield pack when frontrunners hit trouble, but it did boost its haul compared to, say, Renault. More representative is the fact that it was, on average, the seventh-fastest car on outright pace.
That improved consistency was crucial for a team that had previously tended to be one of the more erratic performers on the grid. That said, there is still significant room for gains on that front as it still had a few too many ups and downs.
But a shift in the method of introducing upgrades – moving away from bigger packages deployed in one hit to a more phased approach – has helped the team's understanding of such changes and already made it stronger on that score. If it can build from that in 2020 then it could be on for a better season.
"Of course, you always want it to be consistent but in the midfield a couple of tenths can make a big difference," says Kvyat. "So it's not like there were really bad ones [weekends].
"I would say that everyone had ups and downs – maybe except McLaren – in the midfield. You always work to improve everything – consistency, the car behaviour, the performance. That's what we're trying to do."
Aiding that push for consistency and performance are the ever-closer ties with Red Bull Racing. While it always took some parts from the energy drinks company's main team, there was a feeling from the ownership that it needed to lean on this more. Since James Key departed as technical director, with his former deputy Jody Egginton stepping into the role, AlphaTauri has pushed to maximise this.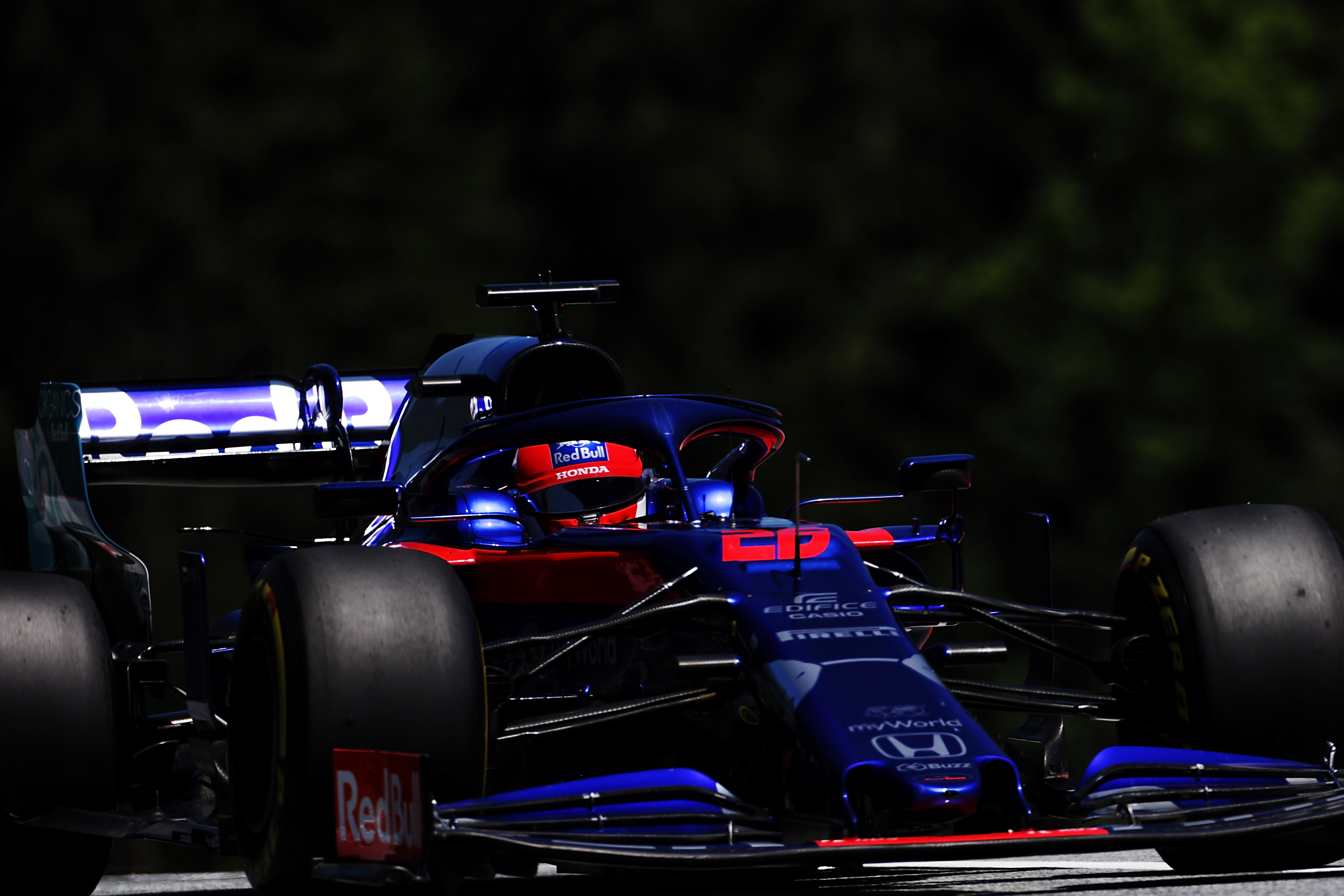 In 2019, this helped with reliability given it was using race-proven year-old components from Red Bull – which included the rear end including gearbox and front suspension internals – as well as allowing Toro Rosso to focus its resources on performance and in particular aerodynamics. It has also maximised progress by ensuring the cars are out on track putting in the miles rather than losing out to failures.
While the assistance isn't as comprehensive as what it was allowed by the rules to benefit from in 2008 – when Toro Rosso ran the latest-specification Red Bull only powered by Ferrari rather than Renault – it's still a big help.
"We have a very close relationship with Red Bull Technologies," said Tost during the launch. "We have the complete rear suspension from them, we have the gearbox from them, the hydraulics, the front suspension. That means from the mechanical side we are very competitive."
Most importantly, these are all parts that were developed to work with the Honda engine package. Last year, the components used were from a Renault-engined Red Bull, so now there should be fewer compromises to be made even if the team was surprised to see how easy it was to mate the 2018 Red Bull gearbox to the '19 Honda engine. This year, all of the 2019 Red Bull parts it uses have been designed around the Honda package.
"The regulations are clear in what you can have and what you cannot and what's within that have been taken," says Kvyat. "It's always good to have some extra help if possible.
"The engineers are always going to try and use the best of it. Hopefully it helps but we will see. But you still need to do the rest of the job, you cannot just glue the things on top and make it work.
"There was quite a bit of reshuffling last year in the technical team, between 2018 and 2019. But they worked in a very positive way and now the technical team is very well brought together and everyone is very happy with the way they work. So whatever they're doing, I think they should keep this up. Everyone is very committed and motivated to do a strong job."
The rules stability is also important. Performance does converge as rules are stable and while this is only the second year of the tweaked aero rules introduced in 2019, the rules set is rooted in the major aerodynamic overhaul of '17. The team was closer to the outright pace on average last year, 2.148% off on average, having made a much bigger step forward compared to its own performance than Renault did.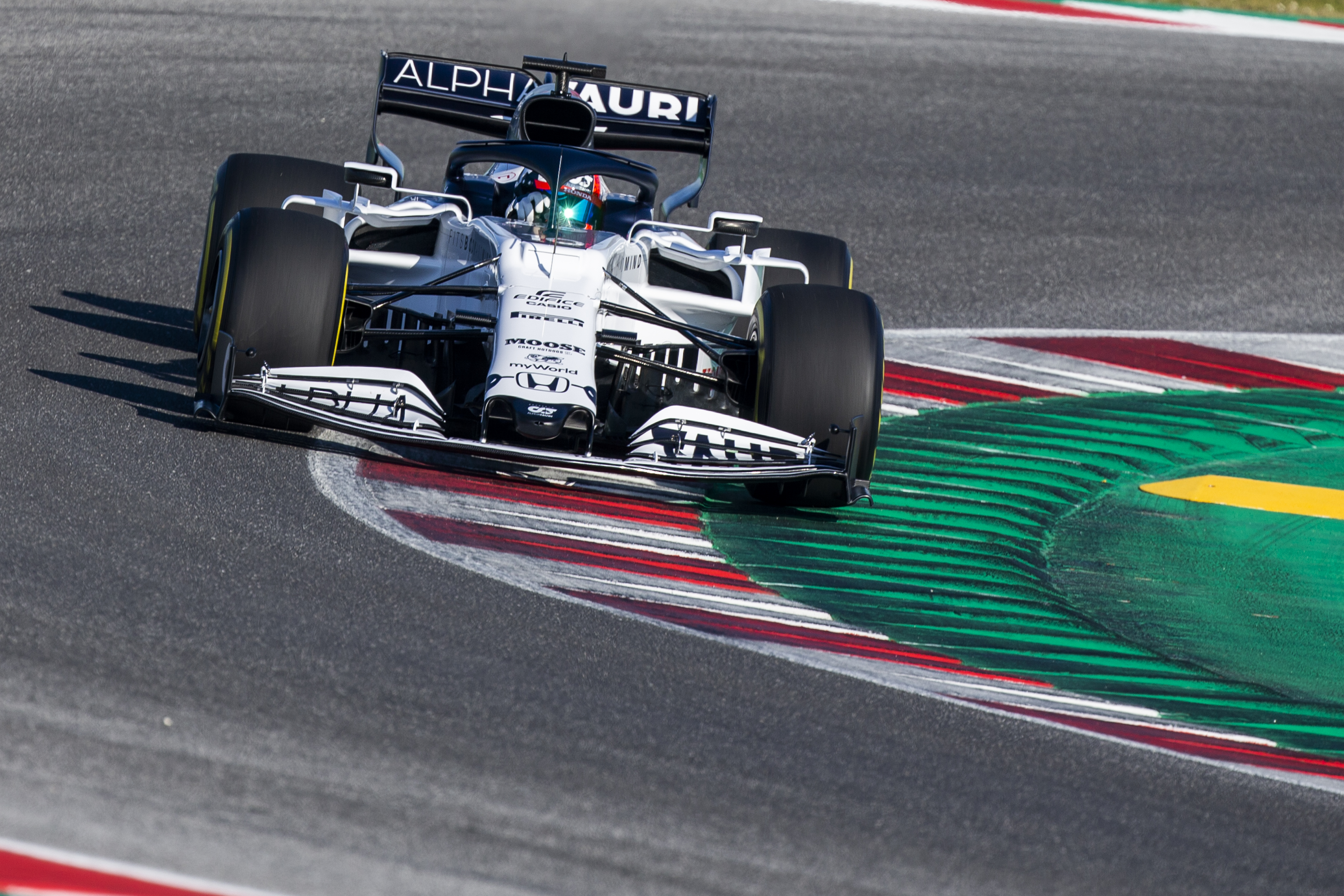 So the trend is to get closer and even though all of the midfield teams will be aiming to inch towards the big three this proves AlphaTauri is on the right track technically. While it is the only team using a 50% windtunnel, compared to the maximum-allowed 60% used by the rest, its aero group is clearly working well.
And while AlphaTauri must also juggle 2021 design demands with those of developing its current car, the relationship with Red Bull should ensure that what is a modest team by today's F1 standards has got the capacity to do both.
Rules changes do tend to spread the field and stretch teams, however, so the expectation has to be that AlphaTauri will be more competitive this year than next. That's another reason why the current rules stability makes 2020 a golden opportunity for it.
"I want to believe it as well," is Kvyat's response when The Race puts this to him. "It's going to be good to see the evolution we managed, the progress we managed to find over the winter.
"In theory you're right, with more years with consistent regulations the gaps should be closing. So hopefully, there will be more races like Germany or Brazil where for us there will be more opportunities."
It's not just the rules that are stable. Not only does AlphaTauri have continuity of driver line-up, but it has the most experienced pairing it has ever had.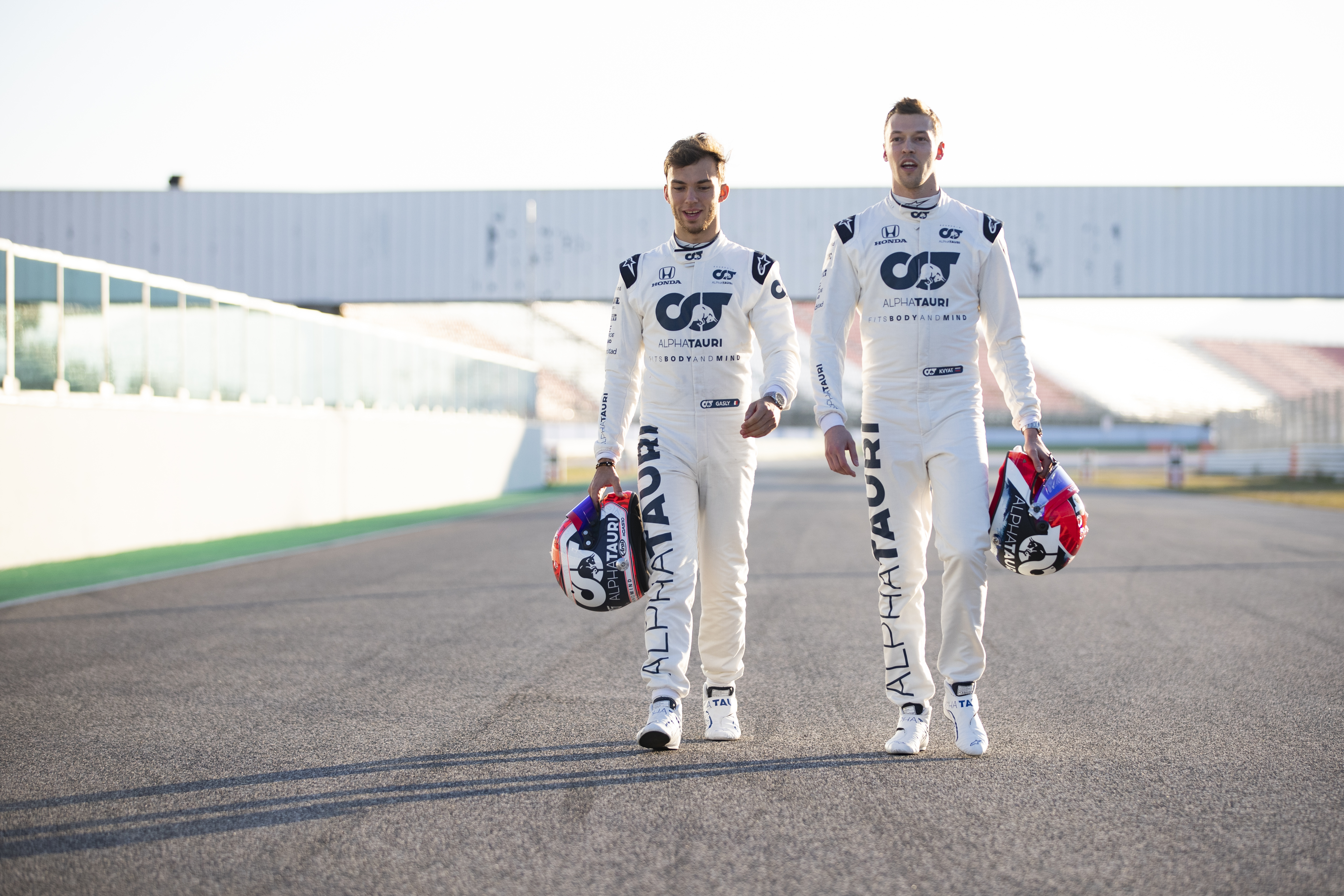 With six and three seasons under their belt, give or take, Kvyat and Gasly are well-established and there will not be the disadvantage of easing in a rookie. That should help it to hit the ground running and score well early on.
Both had spells last season when they impressed, Kvyat early on and Gasly after being booted out of the main Red Bull team. If Kvyat can recapture his early form and Gasly continues to be the exuberant, effective driver who was the third-highest points scorer in the midfield after the summer break, they could score relatively heavily.
But even taking into account all the positives – stability of rules, an established and experienced driver line-up, the good 2019 season, the capacity to nail podiums when they are on offer, the improved but still improvable consistency and the closer ties to Red Bull – is fifth place really an achievable target?
Kvyat grins when this question is put to him, although whether this is with relish at the opportunity ahead or concern that the ambition is too lofty is difficult to judge.
"Everything is possible," he says. "We have seen last year – I wouldn't think last year that they would have a podium but then in Germany we had a podium and it was really cool. So many things are possible, many things are open.
"And, in the end if you look at it we were just six points behind fifth place. Renault had some difficult races and events, but we also had some. At Monza with that pitstop issue eight points were thrown away. Many things are possible – we will do our best to try and achieve as high result as possible."
Given the rise of McLaren, the fact Renault has the means and motivation to improve on last year's challenging campaign, Racing Point entering what is effectively its first season unrestricted by the financial troubles that still compromised the '19 car, Haas having already proved it can mix it at the front of the midfield when its aero works and, given its strength not so long ago, even the likely Williams step forward, the midfield is likely to be more competitive as ever this year. This means, realistically, even holding onto sixth would be a very credible achievement for AlphaTauri.
So fifth place does seem too ambitious, even though it is achievable with a fair wind. But even so, if AlphaTauri maximises its potential in this golden opportunity of a year given the prevailing conditions, it has every chance of setting another high-water mark for the team in its post-2008 guise in terms of performance.
And no matter what position that results in, it would have to go down as a good year as a result. Especially for Red Bull's fashion brand's jumper sales.