When he made his scheduled media appearance after MotoGP's last grand prix at the Red Bull Ring a fortnight ago, Franco Morbidelli was agitated – as agitated as the famously laid-back Yamaha rider ever really gets in such public settings.
And to those of us in attendance with no knowledge of Italian, it wasn't clear why at the time, given his media session had begun with a section in his native language.
But you always try to pick out clues and snippets. "Triste" – hey, that's a familiar word in there somewhere. Formula Uno – why, those two are very familiar!
When it eventually switched to the English-language portion, Morbidelli wound up touching upon tyre pressures – how the front pressure rising in traffic was again a factor in the Red Bull Ring heat and how it "still takes away performance and show" on a near-weekly basis.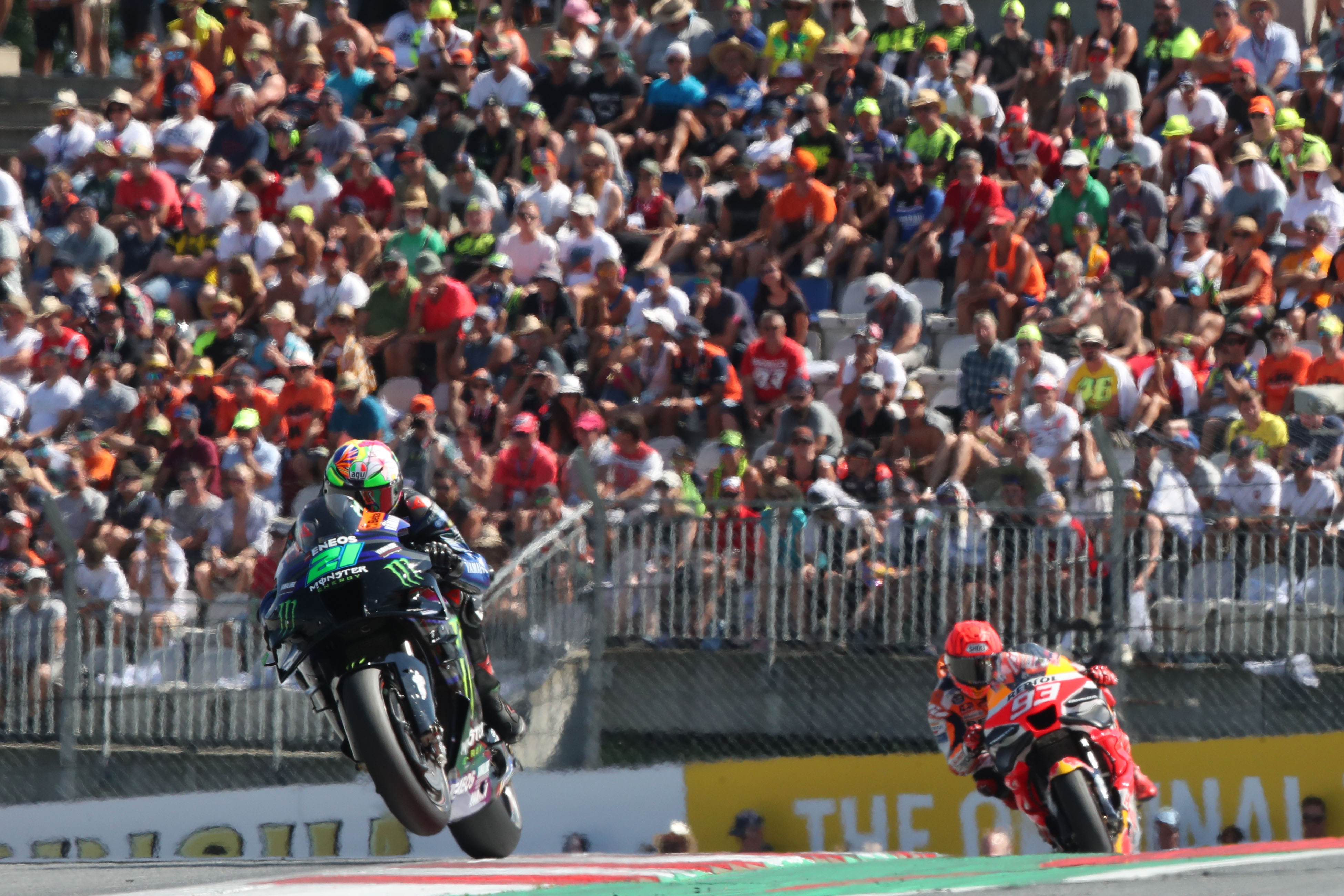 He's been vocal about that in the past. So, it was time to test the theory. Was that what he was triste about? Was it making MotoGP like Formula 1, forcing riders to run further apart than you'd ideally have them do, just like F1 drivers do due to dirty air and overheating?
Swing and a miss. That hadn't been the source of his agitation. I held my hands up.
"If you want, I explain to you!" he replied.
Yes, please.
It turned out that the source of Morbidelli's agitation wasn't the quality of the racing, but a matter of focus.
"The deal is that, after a race like this, where you know I felt engaged, I was recovering, I had some crazy overtakings and I had some moments… the first question, therefore the most important question, is about my future," he explained.
"And that makes me think. Makes me think that the show is happening…"
As he paused, I asked: "Off-screen?"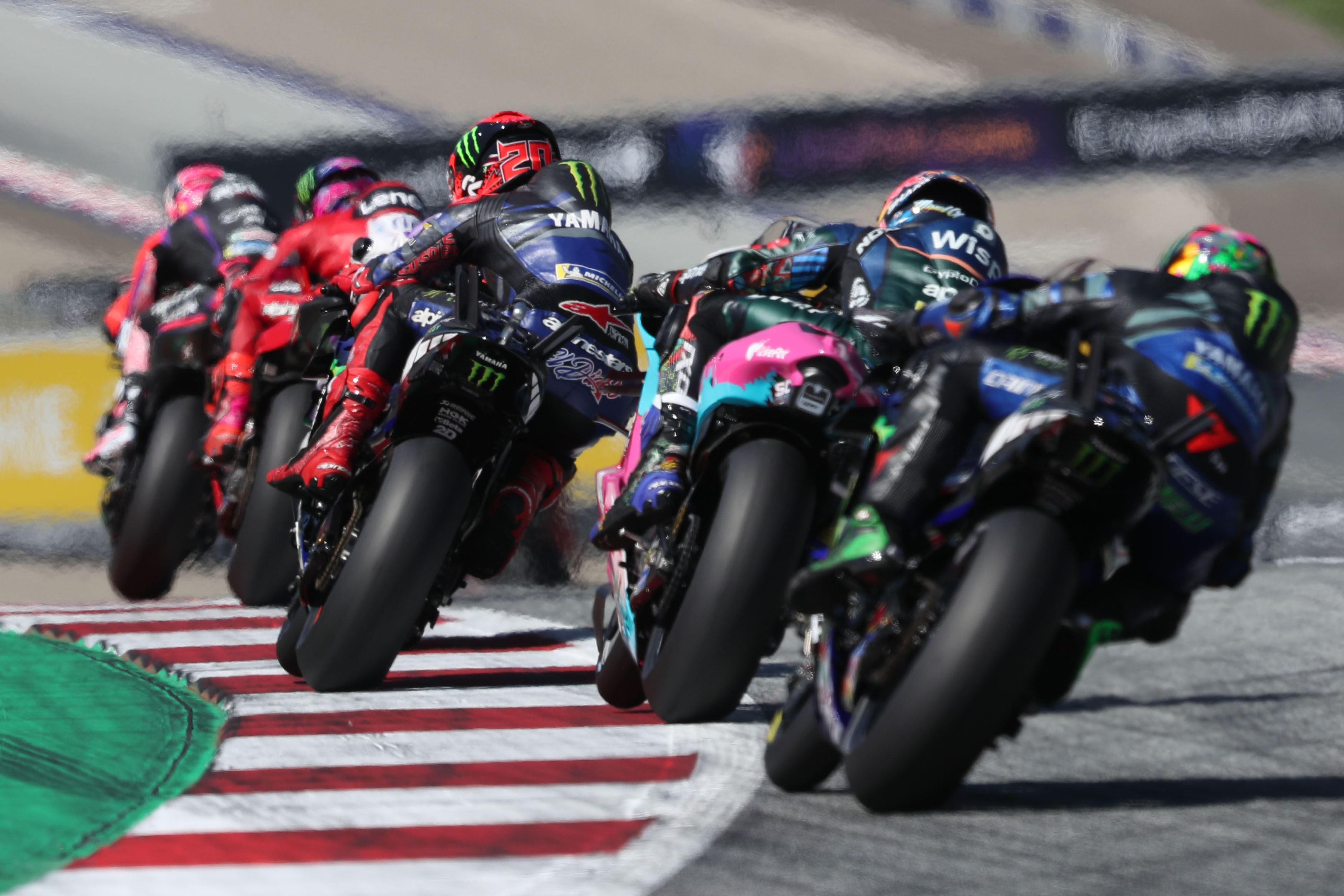 "Exactly."
Now, don't get me wrong – it is crystal clear why Morbidelli's future was a hot topic to hit. The previous events of the Austrian GP week and specifically weekend had made him almost the central figure of the silly season.
Yamaha announcing Alex Rins for 2024 effectively put Morbidelli on the market. Then, Johann Zarco all-but-committing to Honda (which he did officially minutes after Morbidelli's debrief) and Marco Bezzecchi dropping heavy hints he'd be staying at VR46 Ducati (and he's since been announced as doing just that) meant a fantastic seat at Pramac was suddenly open – and Morbidelli looked the obvious choice to fill it.
It's intuitive how the prospect of Morbidelli being on a 2024 Ducati next year can be a bigger deal in the wider MotoGP picture than him finishing a routine-looking 11th. Try telling that to Morbidelli, though, after he'd busted his ass for 40 minutes to bring home that 11th place.
"The show is happening in the front of the field, but also in the famous midfield there are things happening. There are strong riders and there are strong battles also behind there.
"And I was thinking about Formula 1, because Formula 1 makes you follow also the battles of the midfield.
"So, I was thinking more about that. I was thinking maybe there's some room to improve, some way to make some things in the midfield also stand out.
"Because we're having some hell-of-a-riders behind there now, eh? There is an eight-time world champion [Marc Marquez], there is [Morbidelli's Yamaha team-mate Fabio] Quartararo who is a world champion. There are people fighting their asses off.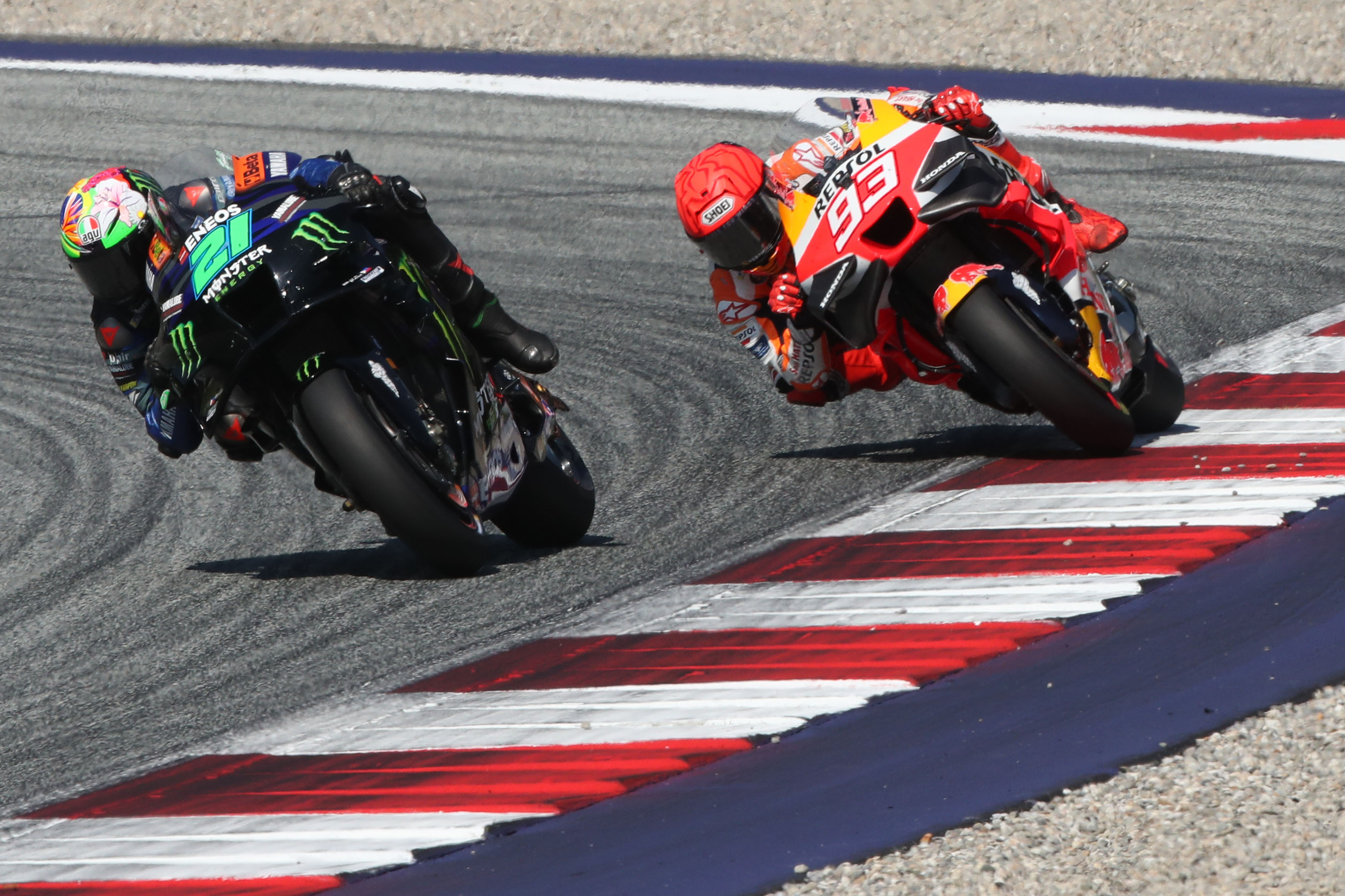 "So… maybe things can improve on showcasing more this kind of thing during the race."
The exact post-Austrian GP priorities aside, Morbidelli undeniably has a point. One that feels particularly relevant – given the nature of his comparison – going into this weekend when many fans are likely to be repeatedly switching channels between MotoGP at Barcelona and F1 at Monza on the two series' latest clash weekend.
There is a lot of great MotoGP action that slips through the cracks, for everyone but the attending fans specifically at the right point of the track at the right time to see it.
That is not necessarily a dig at MotoGP broadcasting. Yes, it is true that F1 can generally be relied on to show off every incident and 70-80% of all the meaningful on-track action. It is also true that F1 has the use of live onboard footage on every participating car and frequently calls upon said footage, while MotoGP is clearly limited. This is surely something it can improve – but it also helps F1 that its onboard footage is pretty much always useful and comprehensive because there is a lot of real estate on the cars for the onboard cameras, and because cars do not lean through corners.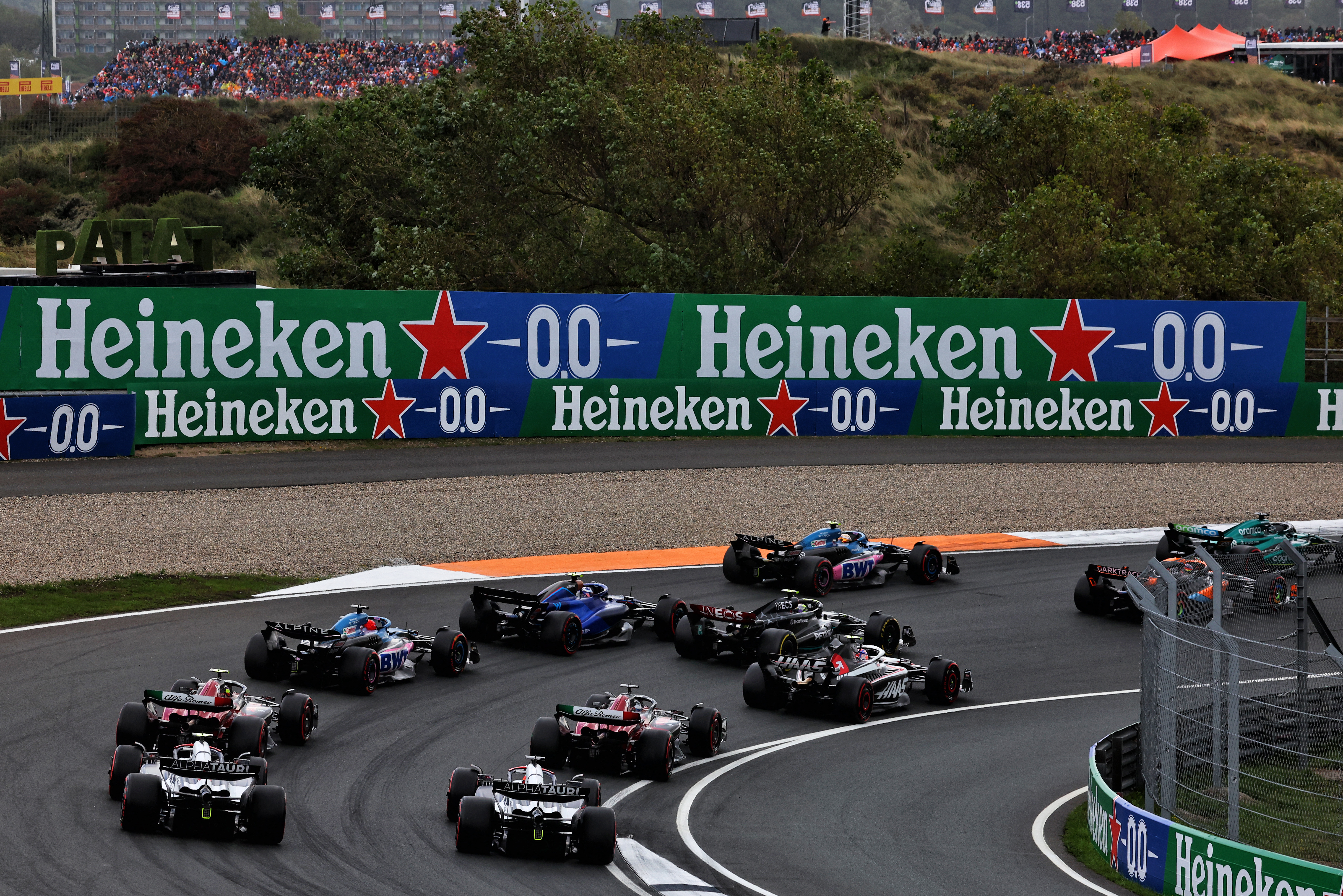 Also, F1 races are two or three times as long as MotoGP races, and it can be understandably difficult for the MotoGP broadcast to find any space to fit in some recapping of 'other' action. Even in a race widely acknowledged as not-a-classic like the Austrian GP, the battle for the final podium spot raged for the vast majority of the 28 laps.
When I put that runtime consideration to Morbidelli, along with a question of whether he'd lobby for something like picture-in-picture options in the broadcast, he understandably shrugged.
"I don't have a solution! I ride. I just thought about it."
The thing is though – it's not just about the broadcast. I went away from Morbidelli's debrief believing I hadn't seen any of his race, or his mid-pack sparring partners' races, but rewatching the tape, that clearly wasn't true.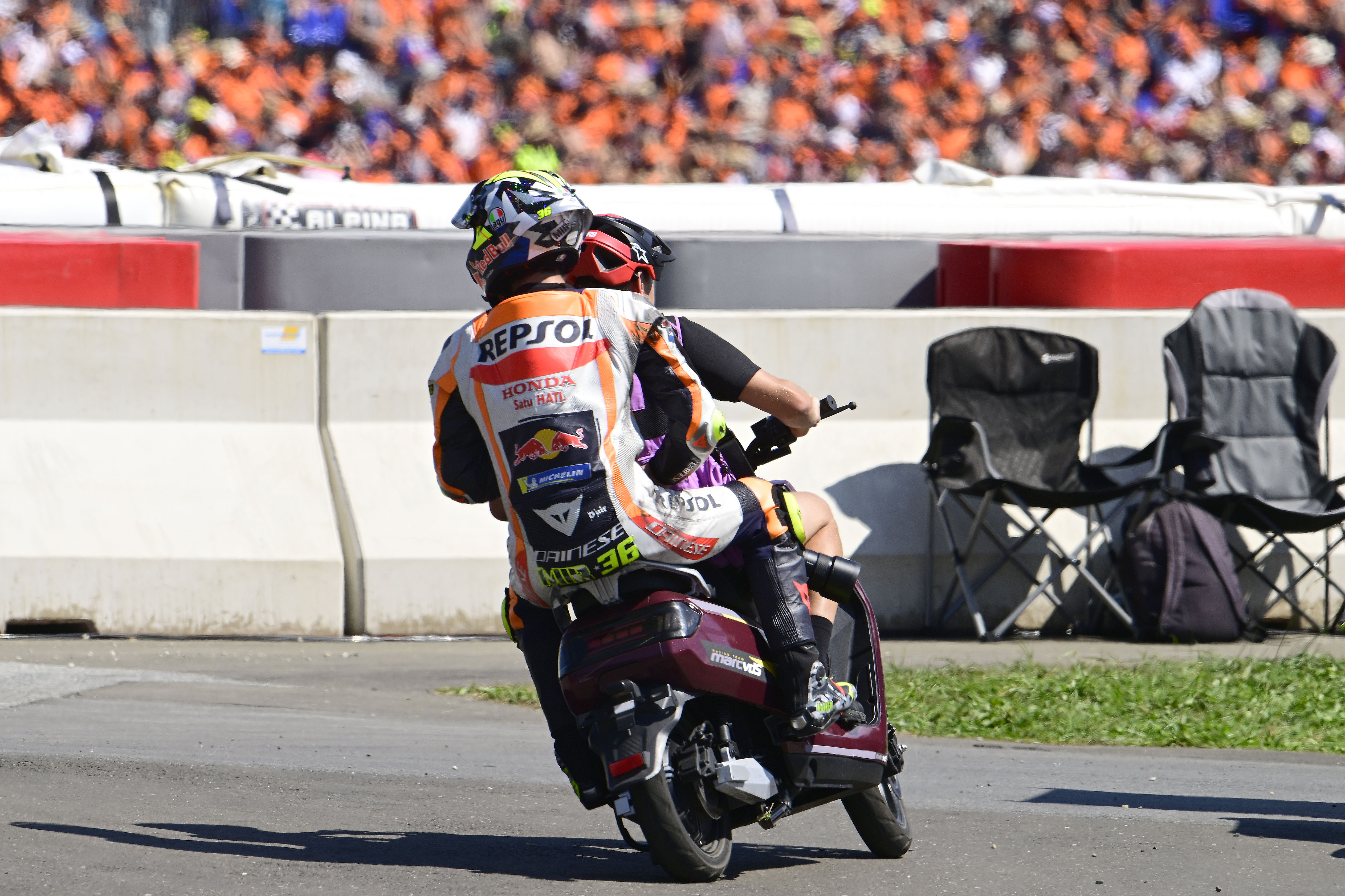 Some absences, admittedly, were kind of glaring, namely any footage of Joan Mir's exit or whatever happened on the last lap between a quartet of riders from 13th down covered by just over a second at the flag.
But Morbidelli did get some spotlight – a rather aggressive divebomb on Pol Espargaro was caught live, and there were arguably as many check-ins on the state of that battle around 10th place as you'd expect.
Morbidelli is right that this can somehow be seen as, in his words, "the beautiful thing of F1" – the amount of genuine, non-artificial interest and drama it can find in some of those midfield battles.
But for one, that's not always the case – and for another, it is because for most F1 teams those midfield battles are their battle for victory. And for some of them, even 10th place can be a pot of gold. There have been seasons where those single solitary points, because of how F1 divvies up its revenue based on constructors' standings, have made a difference quantified in millions. For some teams, those points were literally an existential matter.
MotoGP is not like this. An 11th place does not change Morbidelli's season at all – because he's on a factory Yamaha, yes, but also because it doesn't change any full-time rider's season. And that's because for 95% of the grid there will be multiple weekends over the course of a season where so much more is on offer.
The Honda RC213V, widely derided as the worst bike on the grid, won a grand prix this season. And it wasn't mixed-weather madness – it was a fairly normal (attritional but not insanely so) race. Such is MotoGP parity even in a year like this, in which Ducati is stamping its authority and the Japanese brands feel as far adrift as ever.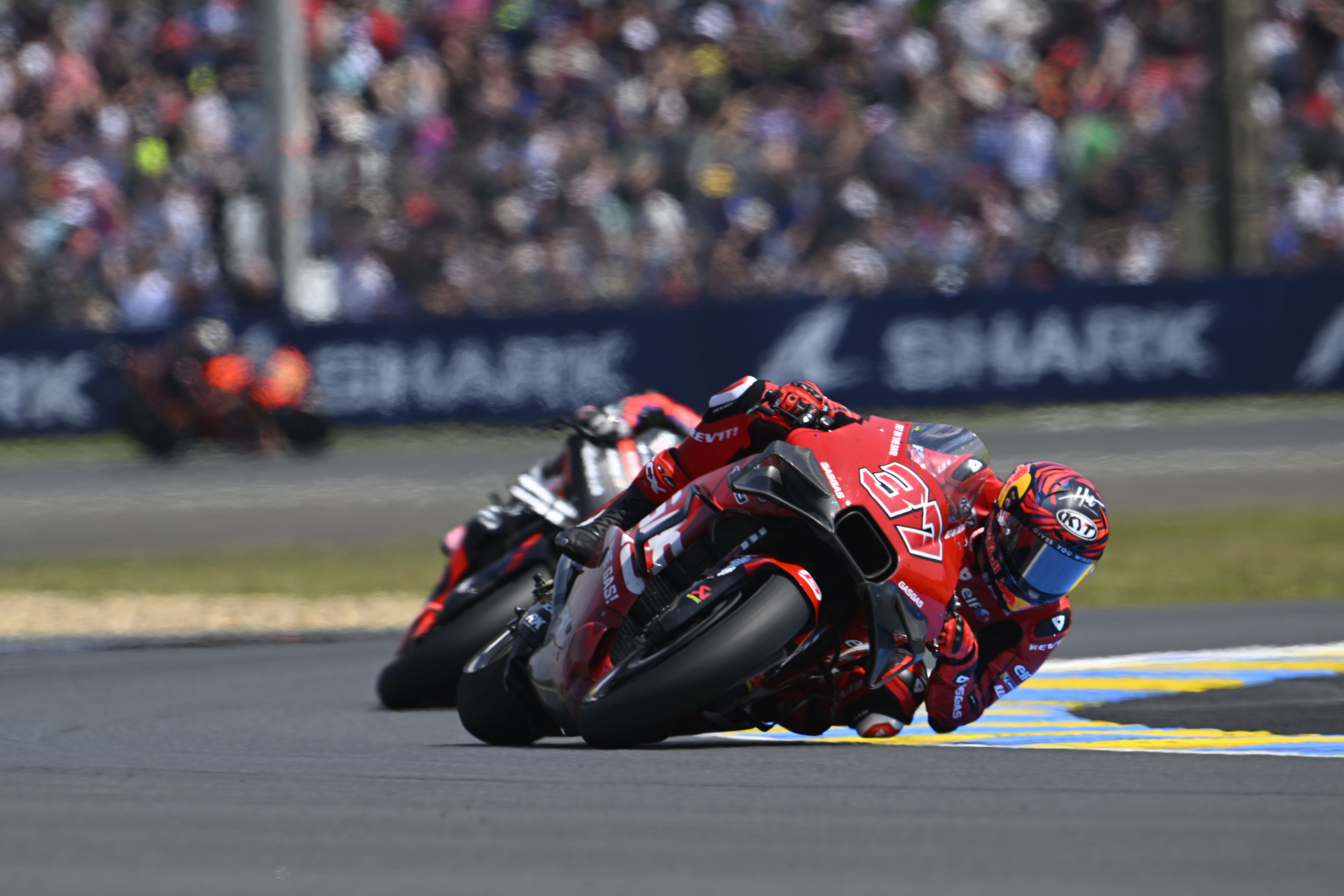 In that context, a podium obviously matters. A top-five does, too – Tech3 Gas Gas was absolutely over the moon with rookie Augusto Fernandez bagging a fourth place at Le Mans this year, celebrating it effectively as if it was a win, and rightly so. But a difference in one or two positions in the lower reaches of the top 10 or the top 15, even if it's always a matter of points, can only be so captivating as a narrative, especially with no real constructors' championship culture and with riders' championship positions below, like, third being of very limited meaning.
But none of that, of course, is a reason to ignore very good battles. "What happens on track is not really valued," Morbidelli had extrapolated during the Italian part of his session.
"This sport has to grow in many points – one of them is this."
It would be good for MotoGP to look at how to show more of its action. A good overtake for 11th, 13th, 37th, 58th place is still a good overtake at the end of the day. And it is important to drive home just how good a rider needs to be in this modern MotoGP to even finish 11th, because the answer is very, very good, and that's an easy part of the equation to lose.
But maybe there is also an easier explanation. MotoGP has done 10 grands prix – so, 20 races – this season. It has another 10 grands prix, meaning another 20 races, to get through. And even when the racing isn't as good as it could be, there is still so much packed into those races, meaning so many incidents, so many overtakes – and, yes, so many 11th-place finishes.
How is one to see the vast majority of them as anything more than just a cell with a number on a results table somewhere?