Pierre Gasly was in no two minds in the aftermath of Formula 1's Austrian Grand Prix. His AlphaTauri F1 team is in trouble and needs to turn things around quickly.
"At the moment there is just nothing to do, so we desperately need this upgrade on the car to be able to get any decent result," he said. "[We] just can't keep going like this."
Such sentiment is understandable when both cars have just finished well outside the points after a difficult race, and the team has dropped a place in the constructors' championship because its nearest rival (Haas) has just bagged its biggest score of the season.
"It's not surprising if you don't have new parts, others are improving and you see at the start of the year we're fighting with the guys at the front [of the midfield] and we [are now] finishing 20, 30 seconds behind," Gasly added. "We're losing four or five tenths per lap and that's what we need to find."
In the Bahrain season opener, Gasly's best time in qualifying was 1.18% slower than Charles Leclerc's pole lap and 0.66% away from Esteban Ocon's Alpine, which topped the midfield runners.
In Austria, Gasly was 1.32% off the Ferrari's pace in Q2 and 1.78% off the ultimate pace set by Max Verstappen's Red Bull. Gasly did not make Q3, but was only 0.4% slower than Kevin Magnussen's Haas in Q2. The gap compared to the ultimate best of the midfielders in Q3: Esteban Ocon's Alpine, was… 0.66%.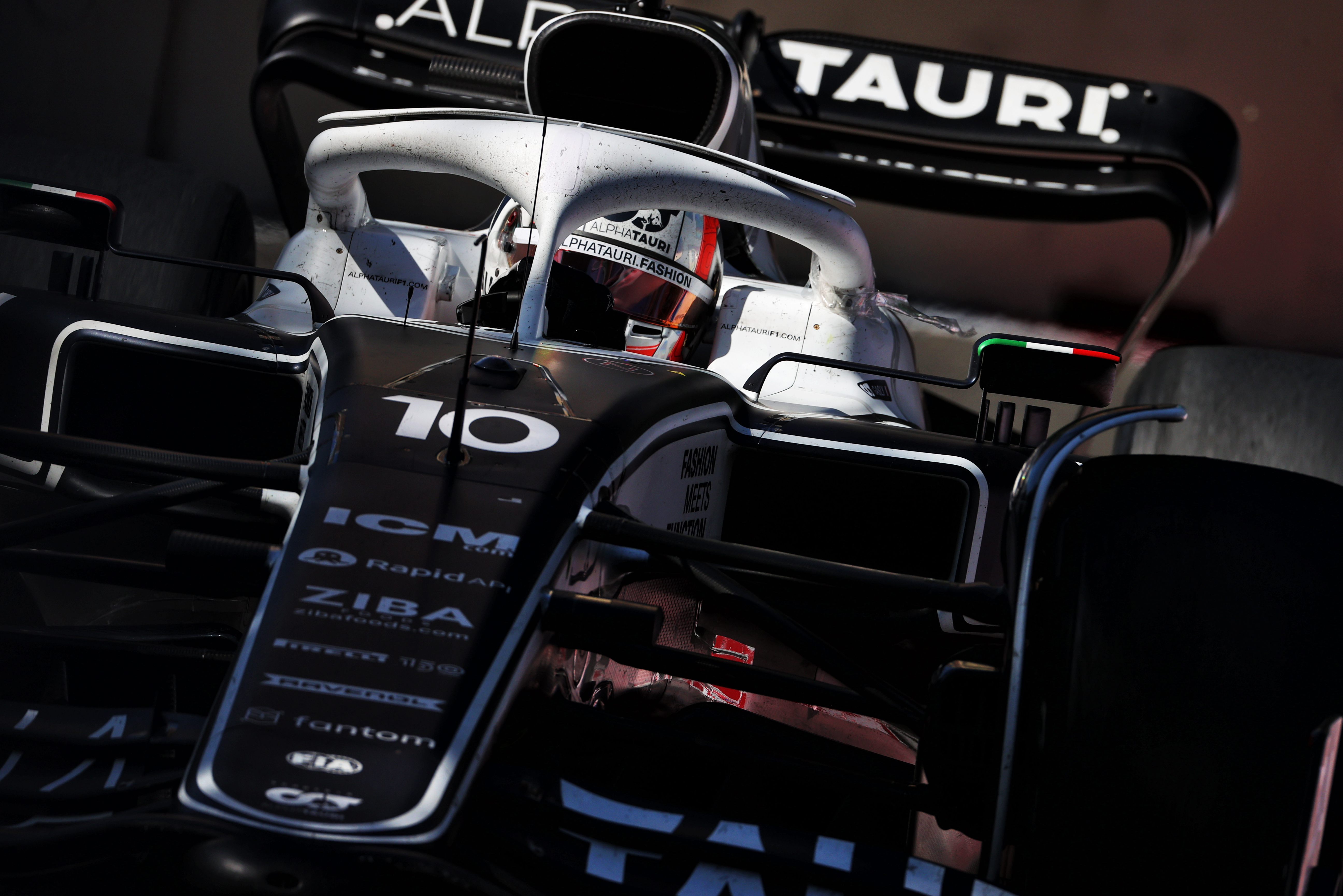 So certainly AlphaTauri has slipped further off the ultimate pace as the season has progressed, but its deficit to the leading midfield car is stable. As recently as Baku, the AlphaTauri was the fastest car in the midfield and able to race Mercedes.
So there's an element of Gasly and AlphaTauri being the architects of their own downfall here. Gasly almost made Q3 at the Red Bull Ring, but collided with Lewis Hamilton at the start of the sprint, meaning he started the main race back in 14th, then was penalised during the grand prix for colliding with Sebastian Vettel's Aston Martin.
Conversely, Lando Norris, on an uncompetitive and compromised weekend for McLaren, qualified down in 15th, raced up to 11th in the sprint, then finished seventh in the grand prix, splitting the two Haas cars.
AlphaTauri has lost several potentially better results to collisions, mistakes and unreliability.
It's also worth noting that Haas heads to France off the back of its most successful race of the season so far, despite bringing virtually no updates at all to its car – so perhaps Guenther Steiner has a point when he argues not everything is about upgrades…
Nevertheless, it is probably true to say the baseline of the Haas is relatively more competitive than the AlphaTauri, which seems to go well at circuits with long straights and short, slow corners – such as Baku – and less well at more conventional tracks with longer corners that require higher levels of aerodynamic load.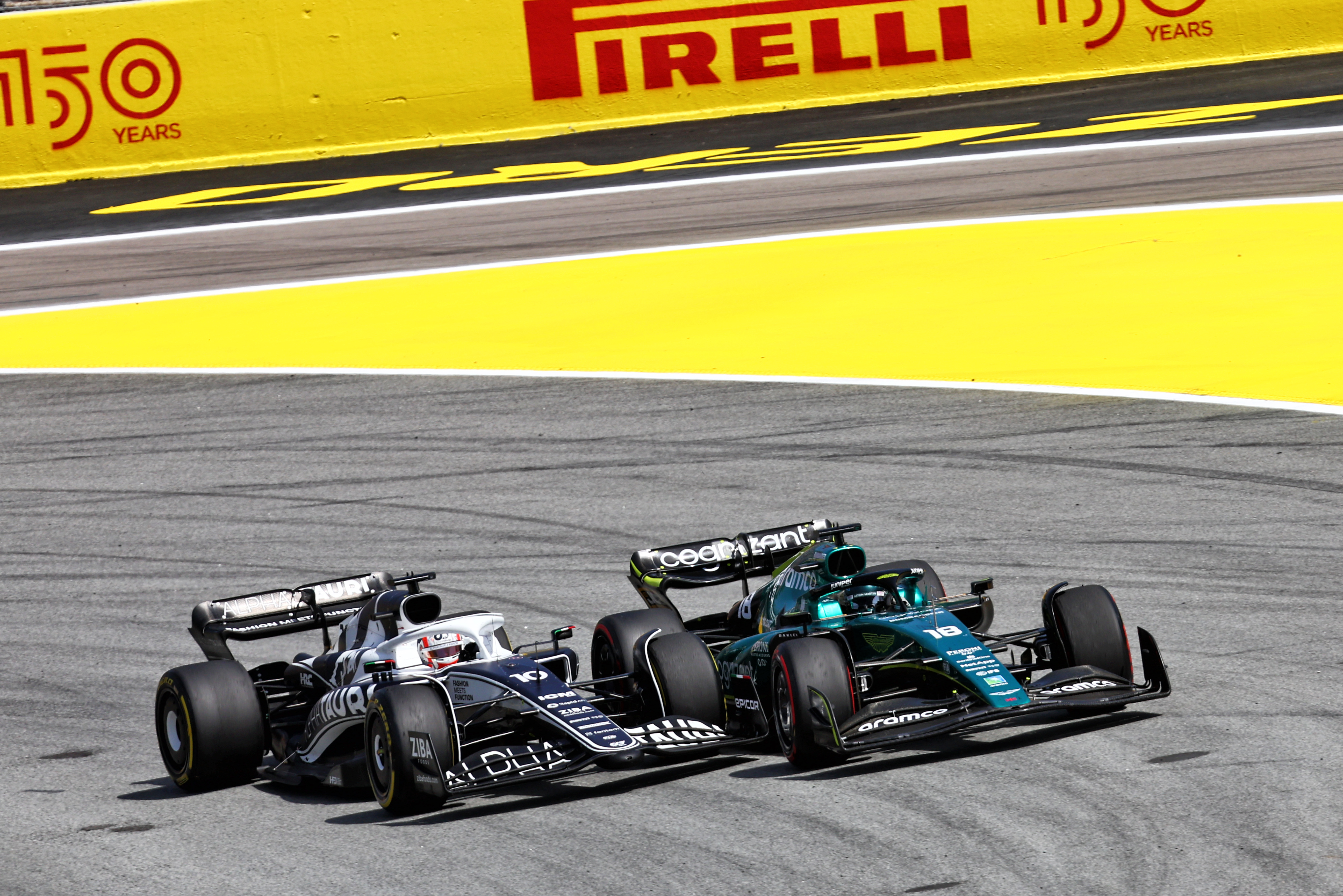 This is similar to the problem Aston Martin faces and hopes to address with refinements to the drastic concept shift enacted at Barcelona. AlphaTauri has what technical director Jody Egginton calls a "reasonably large update coming for France, bodywork and floor".
This is the first major update on the car since round four at Imola, where AlphaTauri altered the airflow conditioning behind the front wheels and modified the floor to make it work more consistently across a range of ride heights, and as a result, AlphaTauri has been one of the teams least affected by porpoising.
But since the start of the season, the drivers have complained the car just doesn't have enough grip in the higher-speed corners and will four-wheel slide if pushed too hard. This is something Yuki Tsunoda mentioned in Bahrain, and that Gasly reiterated in Austria.
Tsunoda suggests the issues are masked somewhat by the peak of tyre grip on new-tyre runs in qualifying, whereas they become a serious limitation on heavier fuel tanks, making it more difficult to recover any lost ground in races.
"We know we are losing overall downforce in the high speed and we are losing way too much time compared to our rivals," said Gasly in Austria. "We see it in corners six, seven, nine, 10, at the moment we are sliding all four wheels. So we just need more load.
"And after, it's trying to get the front to work a bit better at the apex because we are struggling with the washouts [understeer]."
Understeer in this phase of cornering is something Gasly is particularly sensitive to – and was addressed very well by developments to AlphaTauri's previous generation of car, allowing Gasly to regularly perform wonders. The current generation of cars and tyres have a greater tendency to understeer anyway, which may be exacerbating Gasly's relative struggles this season.
Gasly will naturally be hoping for a serious uplift in performance for his home race at Paul Ricard, but as ever that will depend on how well correlated the upgrade is between track and windtunnel, and how quickly the team can nail a revised set-up that extracts performance from it. Sometimes this process is quick; sometimes it takes a few races.
"We're out of phase with a lot of teams," says Egginton. "But if that delivers on expectations, it should give us a car that's a little bit easier to set-up and deal with.
"His [Gasly's] comments are generally correct really – [we're] not fighting a problem car, we're trying to increase the performance of a car that we think we've got a reasonable view on."
With nearest rivals Haas and Alfa Romeo concerned about ongoing reliability problems with the new Ferrari engine, there is a vulnerability there for AlphaTauri to exploit – but to do so it needs to rapidly up the race pace of its own car while its drivers stop making so many unforced errors.