Sergio Perez started the Australian Grand Prix weekend insisting he was ready to fight for the Formula 1 world championship and Red Bull was now ready to give him "every single opportunity" to challenge for it.
The timing made sense. Perez has just come off the back of securing his fourth win for Red Bull in Jeddah, a victory that was probably his most convincing in Red Bull colours as he capitalised on starting 14 places ahead of team-mate Max Verstappen and calmly maintained a small gap to Verstappen once he'd moved into second place.
Eyebrows were raised at Perez's declaration on Thursday in Melbourne and doubters were somewhat validated by Perez's nightmare Saturday.
Multiple offs in final practice – where setting a representative laptime proved a struggle – perhaps inevitably translated into a crash just five minutes into the first segment of qualifying.
🚩 RED FLAG 🚩

Perez slides into the barriers #AusGP #F1 pic.twitter.com/RvTsXN6fJr

— Formula 1 (@F1) April 1, 2023
"We had a bit of a technical issue from FP3 and we thought we fixed it but we obviously didn't," Perez said after qualifying.
"It was very difficult to do anything out there. I became a passenger as soon as I touched the brake. It's something that is moving the brake balance quite far forward under braking and I just hope that we are able to fix it as a team tomorrow and be able to race and minimise the damage."
The team made changes prior to the race including the brake friction material, a logical fix for a driver who's struggling to get the car stopped.
"I think we managed to improve, we changed a lot of things on the car so hopefully that helps us a lot," Perez said.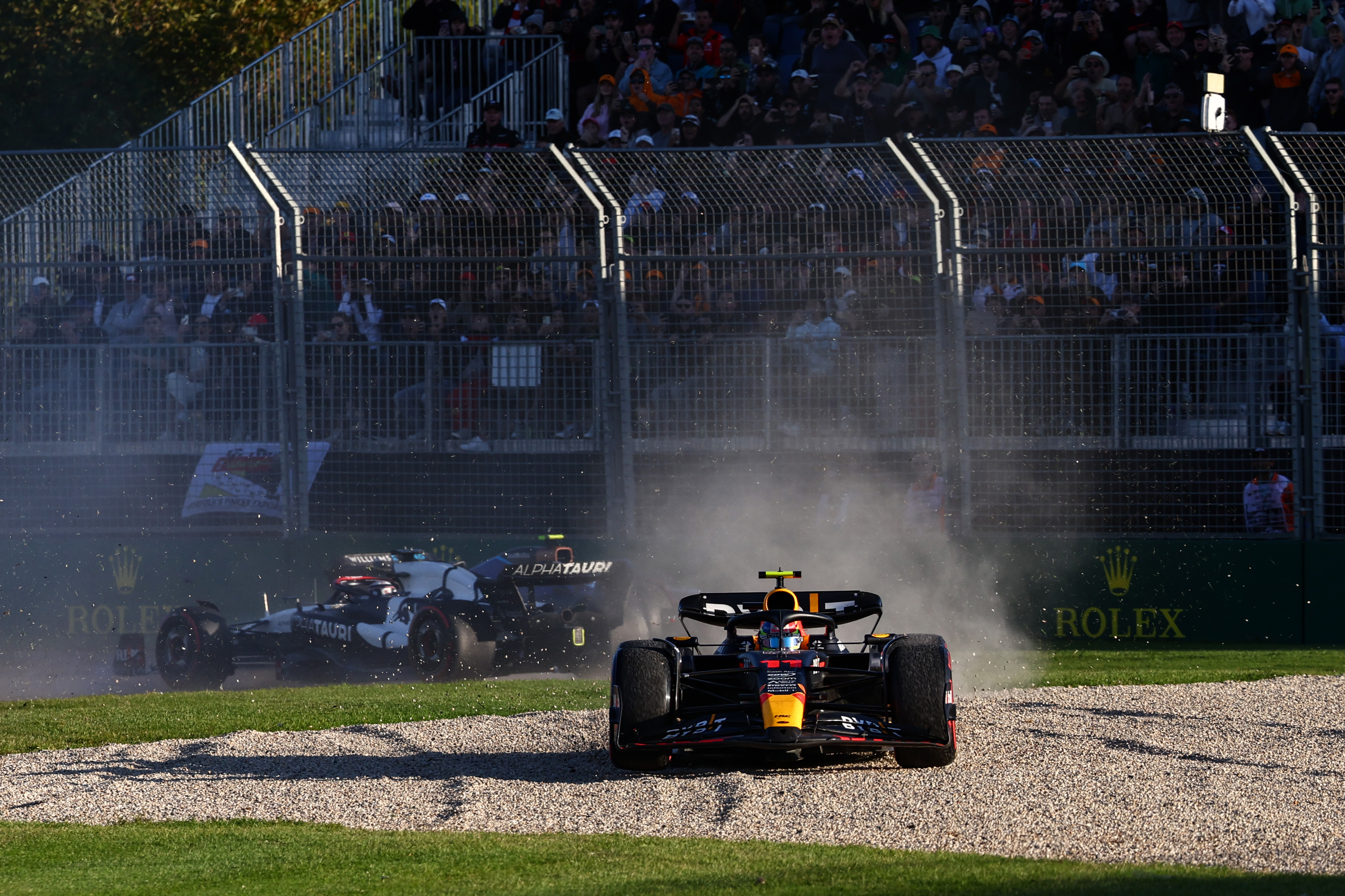 He did, however, go off at Turn 1 on the final restart – something that would've been absolutely ruinous if not for the red flag and order reset – and generally didn't seem to be accessing the RB19's dominance with the same ease as Verstappen throughout the race.
Perhaps more disconcertingly, there seemed to be a continuing disconnect between team and driver when it comes to exactly what had gone wrong on Saturday.
Team boss Christian Horner didn't confirm the presence of an issue in the wake of qualifying, instead saying the team would conduct further investigations.
And that hadn't changed 24 hours later after Perez had charged from the pitlane to finish in fifth place and secure the fastest lap bonus point.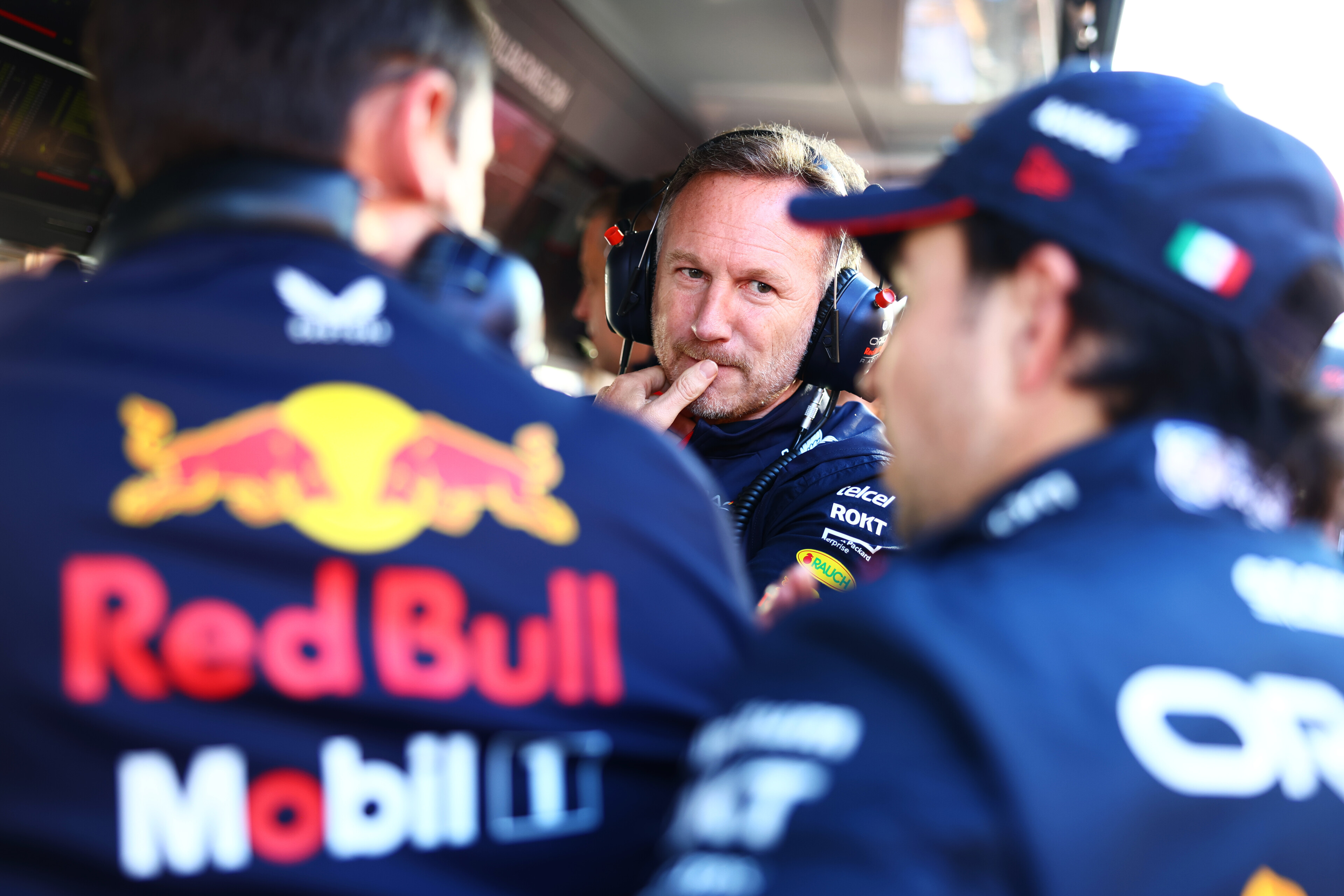 "I think he had a very difficult FP3, which was a long way from the best preparation, and he was pushing hard on that first lap and he was late and hard on the brakes into T3," Horner said after the race.
"There are certain things which when you put all the bits and pieces together weren't quite perfect but often these cars aren't."
When asked about Perez's 'something that is moving the brake balance quite far forward under braking" comment, Horner replied, "that's a bit they control in the car" – and he also rebutted claims that the engine running issues (when the throttle is being applied even when the driver isn't pressing the pedal through corners) experienced in FP3 were repeated in qualifying, saying the levels "were nothing abnormal".
---
Mark Hughes' verdict
"The circumstances in qualifying and the cool conditions of Friday practice in Melbourne presented a certain difficulty with the Red Bull," Mark Hughes said on the latest episode of The Race F1 Podcast.
"The Red Bull is a car that doesn't dive and pitch in the way other cars do. That's the way they've worked the suspension in order to get the aero platform that they want.
"I think the downside of that is the reluctance to get the front tyres up to temperature quickly. So if you come to a track that is cooler than expected and tyre compounds not particularly aggressive – it wasn't a particularly soft compound they were running for the type of track relatively – that will bring out any latent-brake locking tendencies.
"On top of that on the Friday they had the engine running on, sometimes the throttle will still be on as he turned in, that wouldn't have helped either.
"All those things that, yeah, if you're aware of them and you're on top of your game, you can probably drive around them without the outside world noticing and the other guy might just be flailing all at sea with them, and there might be an element of that – but it didn't seem to be any concrete 'yes, we've definitely found something, yes'.
"It may later emerge that there was something, we don't know yet but so far it's pointing in Checo's direction."
---
Perez's loss of 14 points to Verstappen opens the gap at the top of the drivers' championship to 15 but it's the circumstances around that points loss rather than the tally of points lost itself that is worrying – after all, a reliability problem in Baku for Verstappen would reverse those positions.
The ambiguity around the cause and the disconnect between Red Bull and Perez's reasoning don't absolve fears of a repeat.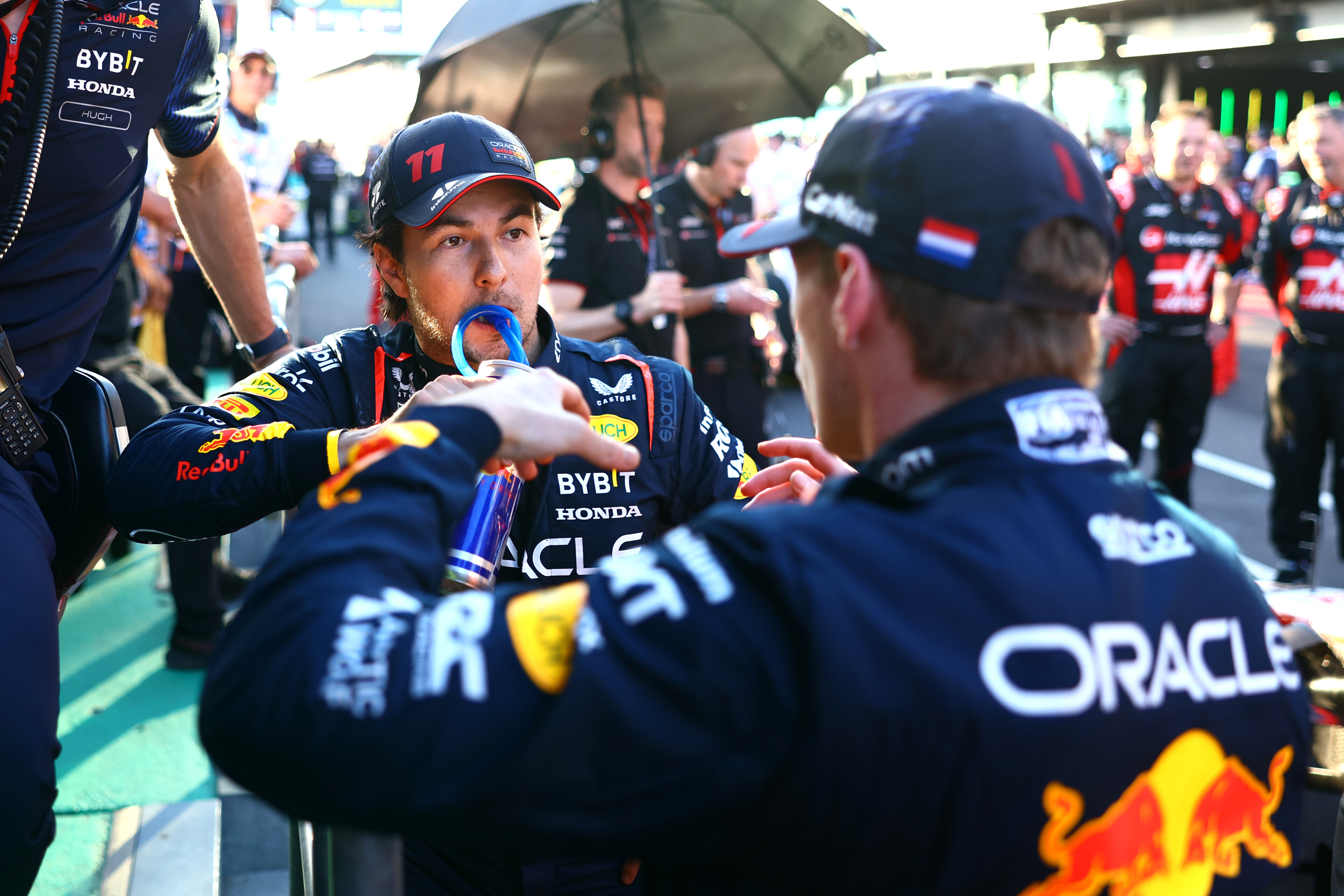 And considering Verstappen so rarely deviates from his devastating peak performance level, Perez really can't afford more weekends like Melbourne if he's to have any title hopes – something that was already regarded by many as a long shot prior to this weekend.
Verstappen is tough enough to beat already without befuddling Saturdays that limited Perez to damage limitation rather than adding weight to his ambitious Thursday declarations.