Ferrari has surprised itself by setting the pace at the start of the Singapore Grand Prix weekend, although getting carried away would be a folly given its fluctuating 2023 Formula 1 form.
Both the Singapore pace and the mildly rising hopes for next year could easily become more false dawns for Ferrari, which has persistently underdelivered for a long time.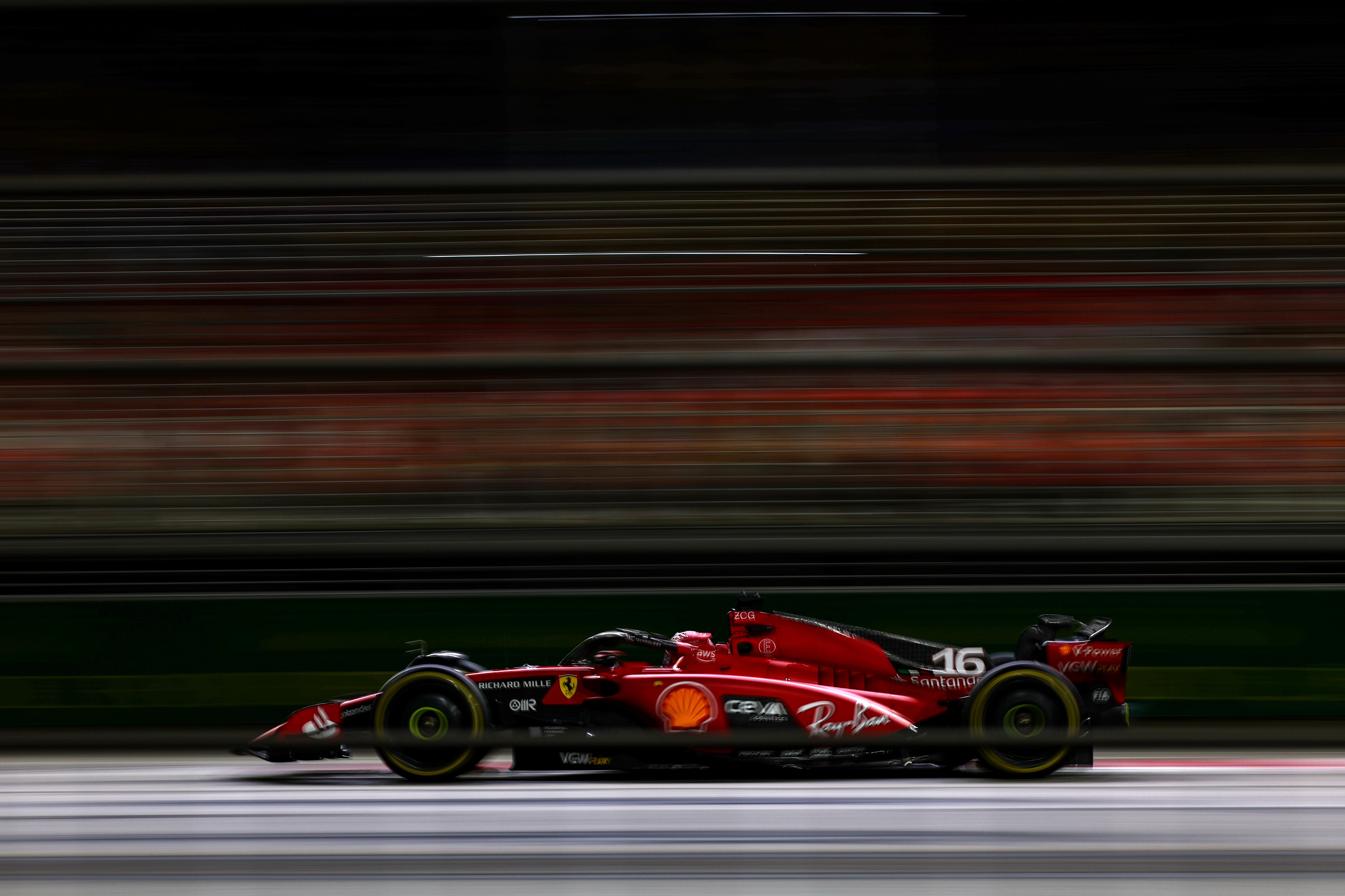 It may be that the SF-23's pace in Friday practice heralds a breakthrough no more than it symbolises the frustrating topsy-turviness of Ferrari's season and how hard it is to predict whether this car will be any good in a given moment.
Ferrari has had its moments on street tracks already this year, after all. Charles Leclerc was on pole in Azerbaijan and a tenth away from it in Monaco. So, leading the way while Red Bull had a genuinely difficult day was well within the range of Ferrari's wild positional swings in the pecking order this season.
The drivers were quick to play things down on Friday. Charles Leclerc admitted it was a surprise but said Ferrari is "not getting carried away", while FP2 pacesetter Carlos Sainz warned that things could quickly change and Red Bull in particular could easily get back in the mix.
There are hints of underlying progress, though. Leclerc suggested some lessons from Monza, albeit with very different downforce levels at play, guided Ferrari to a set-up direction that meant the balance "felt great" from the start in Singapore. He even called it a "change of approach". Sainz also said that Ferrari had been able to hit the ground running.
And so far this is more of a surprise than the team's pole-claiming, podium-scoring Italian Grand Prix weekend because Ferrari has been more competitive at low-downforce levels this season and prioritised its home race with a proper low-drag package.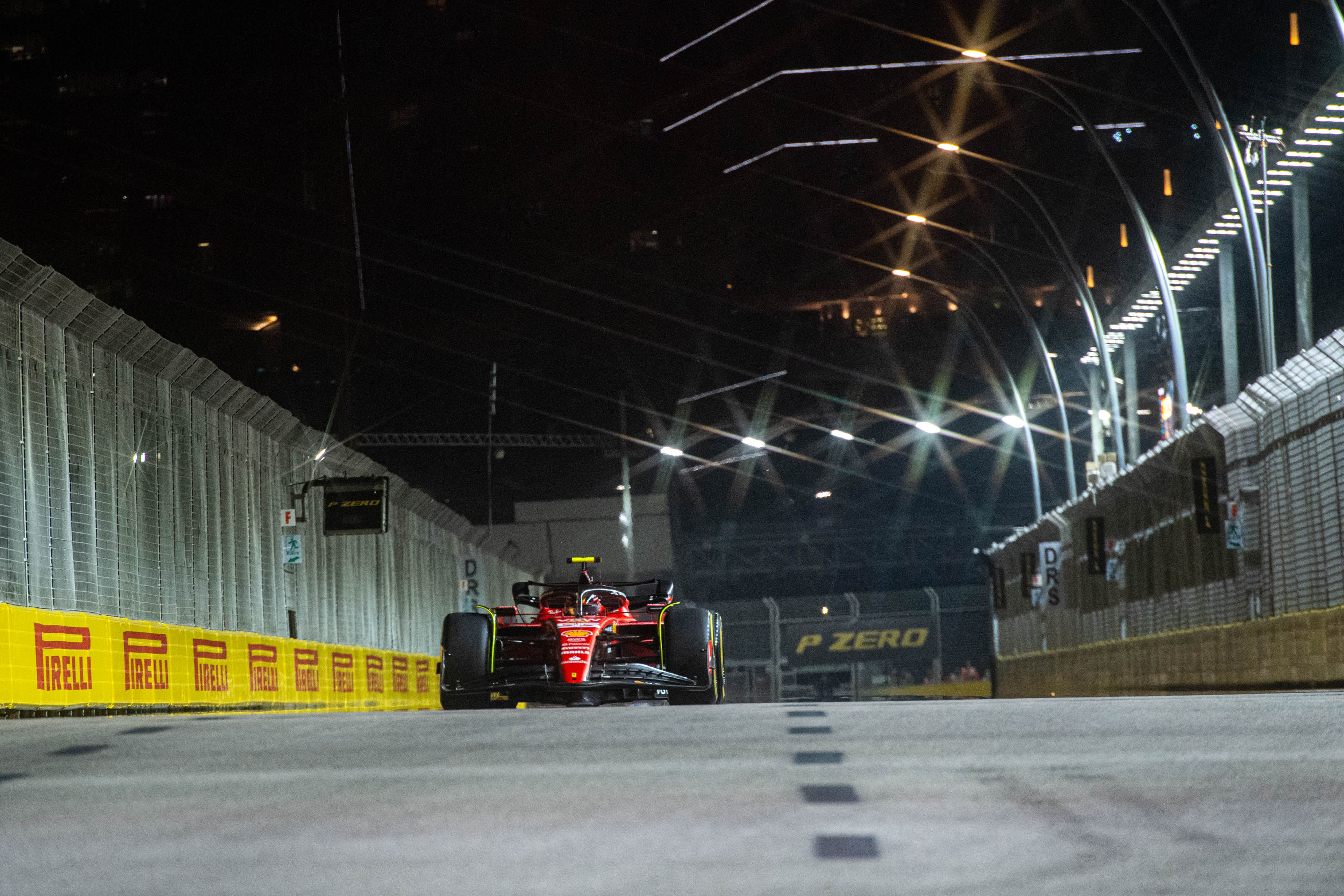 In Singapore, it looks more like a case of extracting pure performance at higher downforce, something Ferrari has done in patches this season but never managed consistently.
The potential in the car is something that Ferrari has often clung to when dissecting its 2023 shortcomings. Maybe this is just a rare realisation of it. And it could have its roots in the Dutch Grand Prix weekend, where Ferrari said it sacrificed FP1 to conduct some experiments. This was with a view to understanding the discrepancy between its high- and low-downforce performance, to collect data, and try to fix it.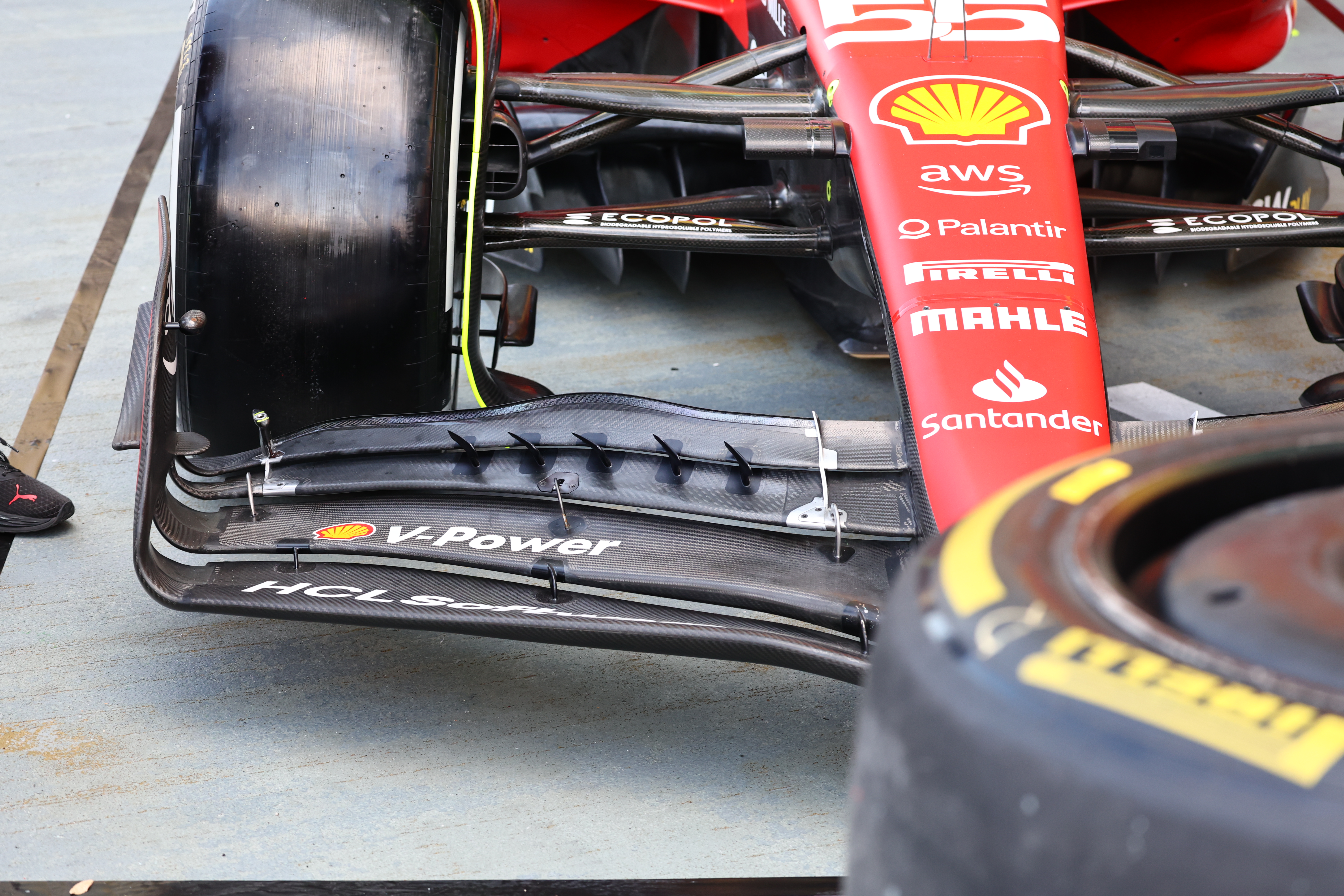 Ferrari's sole upgrade in Singapore could be the start of that. The one small change on the car is a reprofiled front wing flap that Ferrari says is not specific to Singapore and part of the standard development cycle, with the aim to "improve car efficiency over an extended aero balance range".
That final part could be quite telling. It is said that at Zandvoort Ferrari discovered its higher downforce beam wing created too much understeer that it could not balance out with its existing front wing.
---
The Race's comments section is changing – find out more here
---
If that is what Zandvoort confirmed, then green-lighting an extended aero balance range may be the solution to that – allowing Ferrari to run with more downforce at the rear because it can balance it out at the front, and potentially curing some of its nastiest traits simply by having more overall load.
If that is what's happened it could still be only one of many variables. The Ferrari might just be in a sweeter spot in general. Rivals, especially Red Bull, might have started on the back foot. There are a couple of technical directives that are more relevant again from this weekend – a more restrictive version of the one introduced in 2022 relating to flexible floor elements (and not dropped for 2023 as has sometimes been claimed), and the new one around flexi-wings. Perhaps that's already having an influence on performance.
There's enough at play to make this a one-off high point that continues through the weekend but also enough for the balance to suddenly tip things away from Ferrari mid-weekend towards another team. The margins are small. And the variables are live.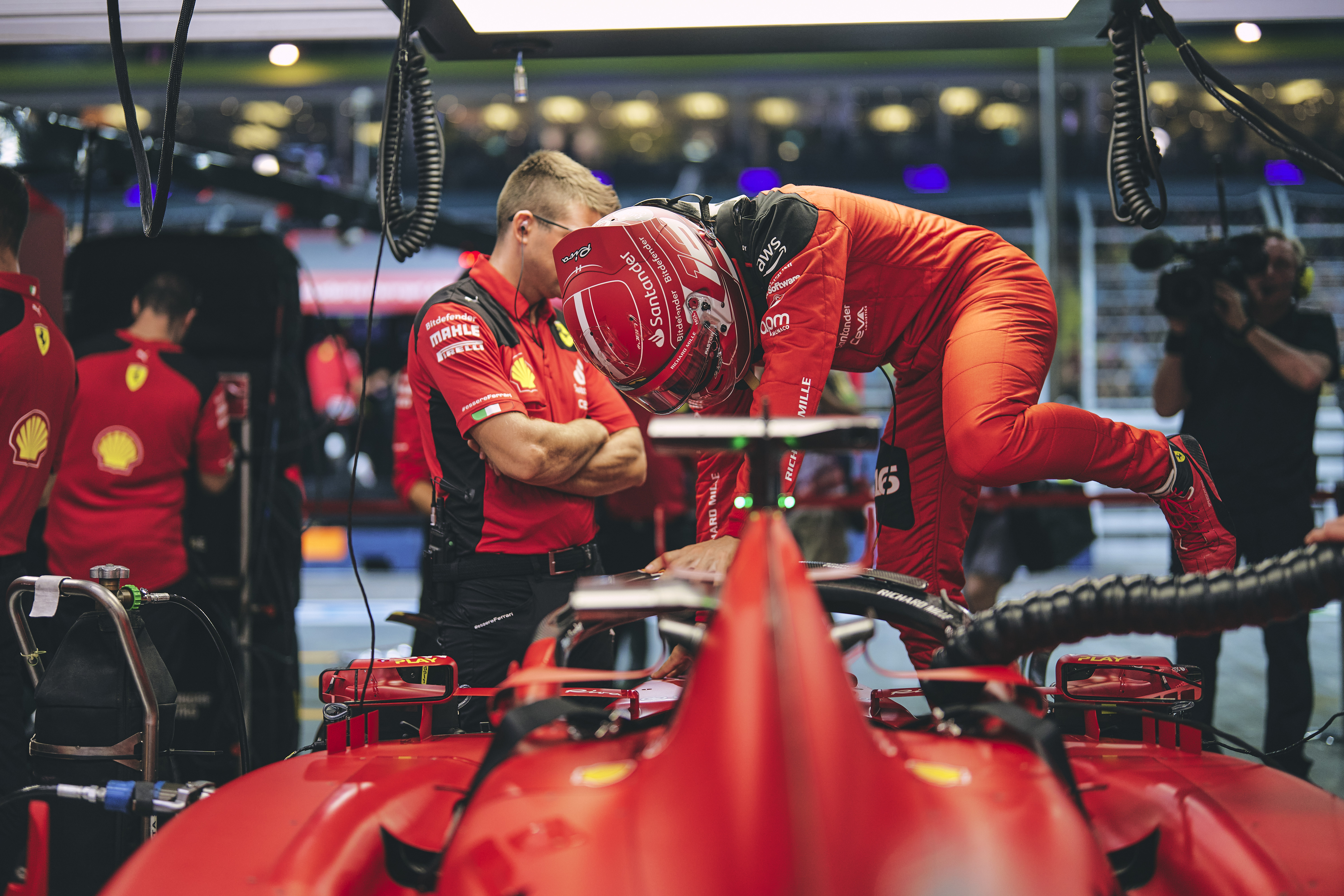 "I hope we don't have any bad surprises, that we'll be less competitive than what we think we are at the moment," Leclerc said on Friday night.
Throw in a risk of rain throughout Saturday, with one shower already falling ahead of final practice, and it would be foolish to think what happened at the start of the Singapore weekend is any guarantee of how it will be when the competitive sessions begin.