Daniel Ricciardo's first proper day back in Formula 1 was an encouraging start to his return despite lagging behind his new team-mate's Yuki Tsunoda's eye-catching laptime in Hungarian Grand Prix practice.
Barely any useful running was possible in a twice red-flagged and rain-affected FP1, so Ricciardo's first real session came in FP2 – which he ended 14th-fastest, 10 places and just under a half second back from Tsunoda.
AlphaTauri was one of several teams to use the soft tyre in their FP2 qualifying simulations while some of the usual frontrunners avoided it, given the qualifying format experiment in place this weekend and the impact it has on tyre allocations.
Even though that meant Tsunoda's lofty position wasn't quite representative, he still provided a great benchmark to measure Ricciardo against on day one.
From watching every one of his laps trackside and following both sessions onboard, here's what our journalists Edd Straw and Scott Mitchell-Malm observed.
RICCIARDO'S PROGRESS
Scott Mitchell-Malm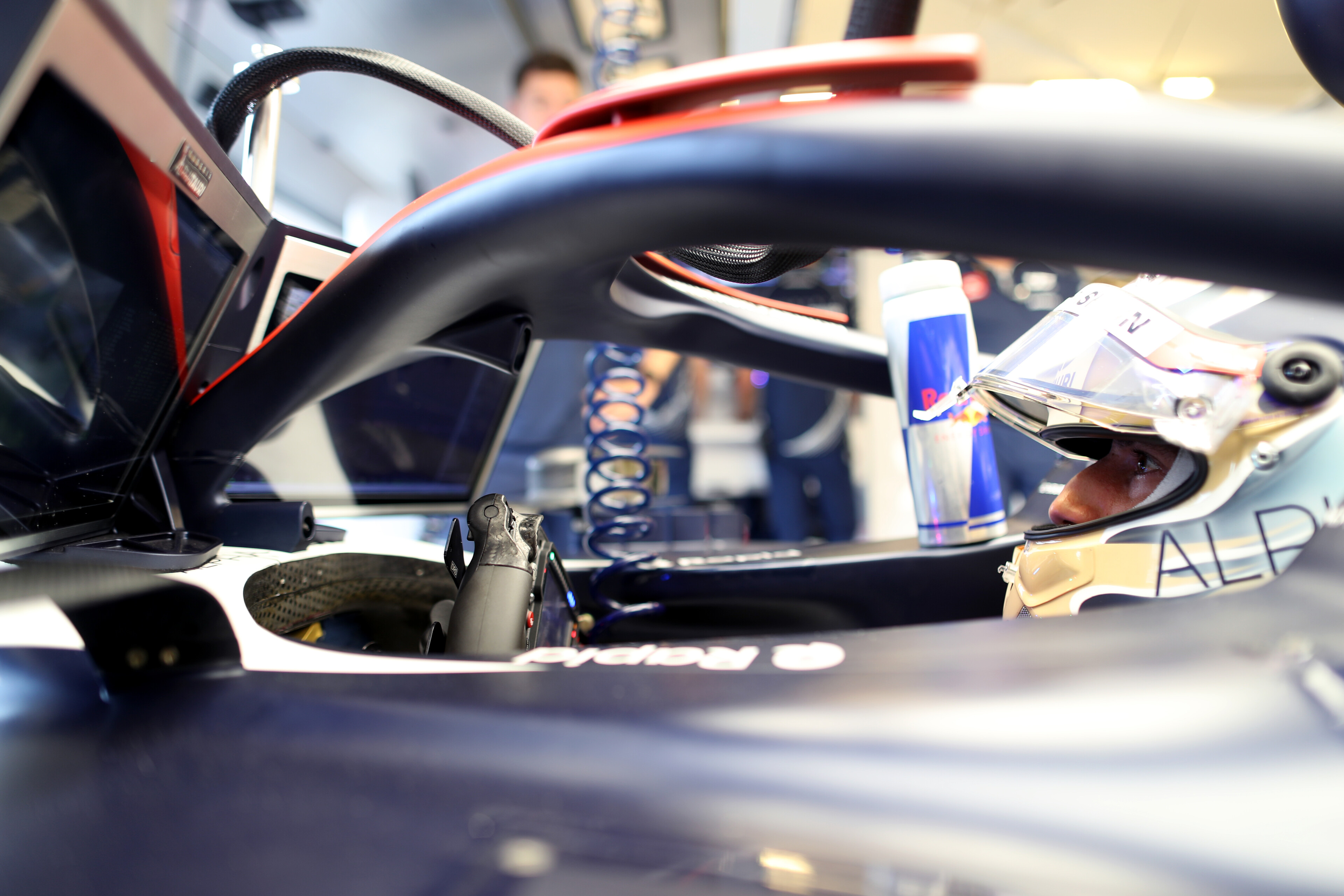 There was not a lot for Ricciardo to learn in FP1, although he did effectively manage a full flying lap in the dry as he was seconds from crossing the line when Sergio Perez crashed and caused the first red flag.
That was at least something, as was the opportunity to tick off a few procedural items: testing the water bottle, for example, and a friendly reminder from his race engineer to "get into the habit nice and early" of using the pit confirm button.
He also got a taste of the car in the wet. But it could have been a lot more productive, and that's what made second practice so important.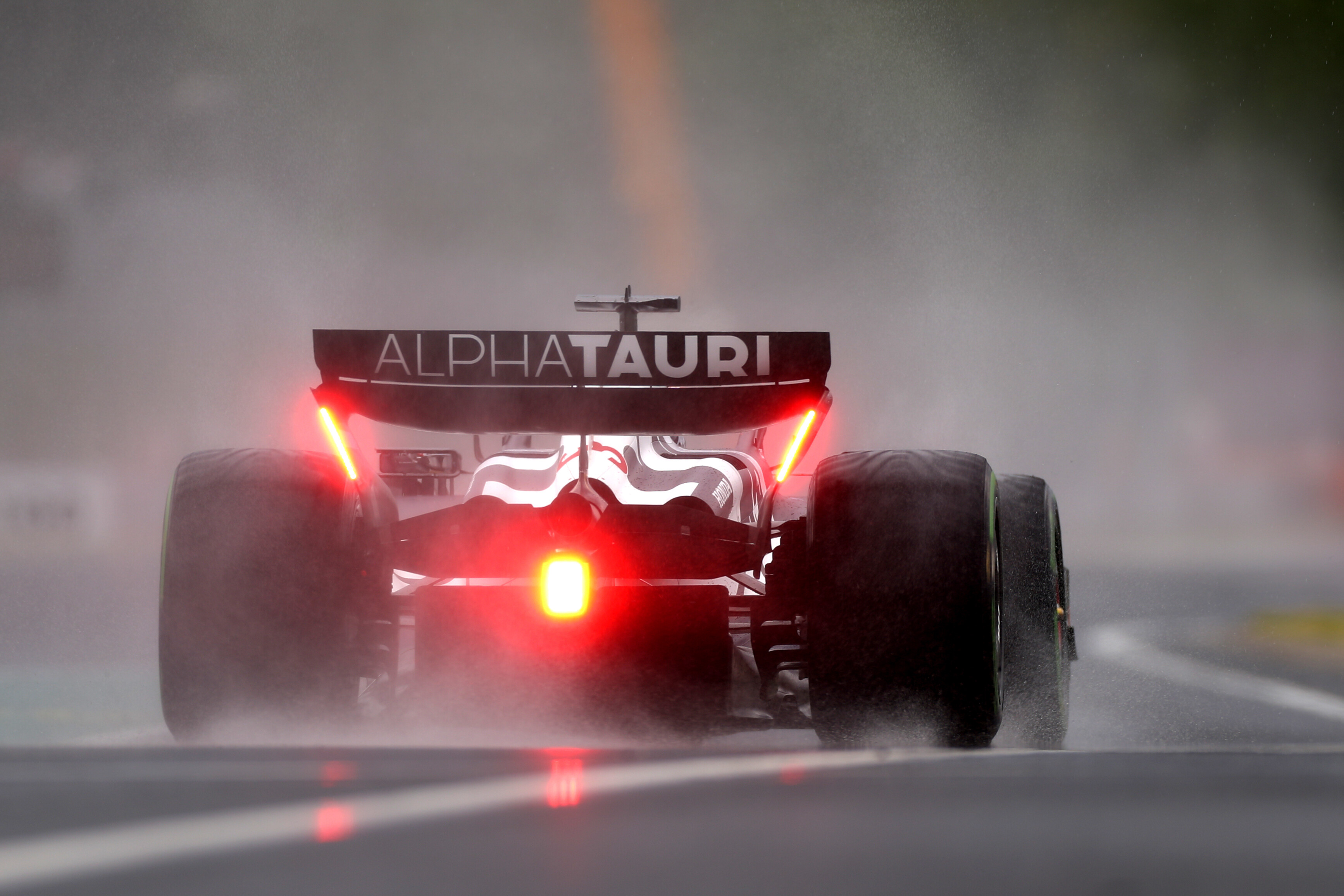 The first half of FP2 was spent on a single run using a slightly used set of mediums. It included four push laps, two after a double cooldown, as Ricciardo squeezed as many flying laps as he could out of that set.
Unsurprisingly at this stage of his return, each lap yielded a decent gain. He had to chip away at a few deficits: initially braking too conservatively, then big understeer that Ricciardo felt was due to the front tyres fading, so instead of taking a front wing adjustment it was tackled in two stages with more engine braking then a toggle change, with two cooldown laps in between to help with temperatures.
On his second flying lap he was still 15-20 metres too early on the brakes for Turn 1, but he pushed that more next time round. Then on his final run on the mediums he also partially addressed a braking and mid-to-exit deficit to Tsunoda at Turn 2.
By this point he was within a tenth of Tsunoda on comparable tyres – a quietly encouraging start. Then the middle of FP2 marked the typical soft-tyre qualifying simulations, which Ricciardo openly acknowledged afterwards were not quite as strong.
There was a notable degree of caution to how Ricciardo started the lap, dropping just under a tenth to Tsunoda at Turn 1 and the same again at Turn 2. His other 'big' losses came later in the lap – lifting more than Tsunoda through the fast Turn 11 right-hander, then slowing for Turn 12 slightly earlier.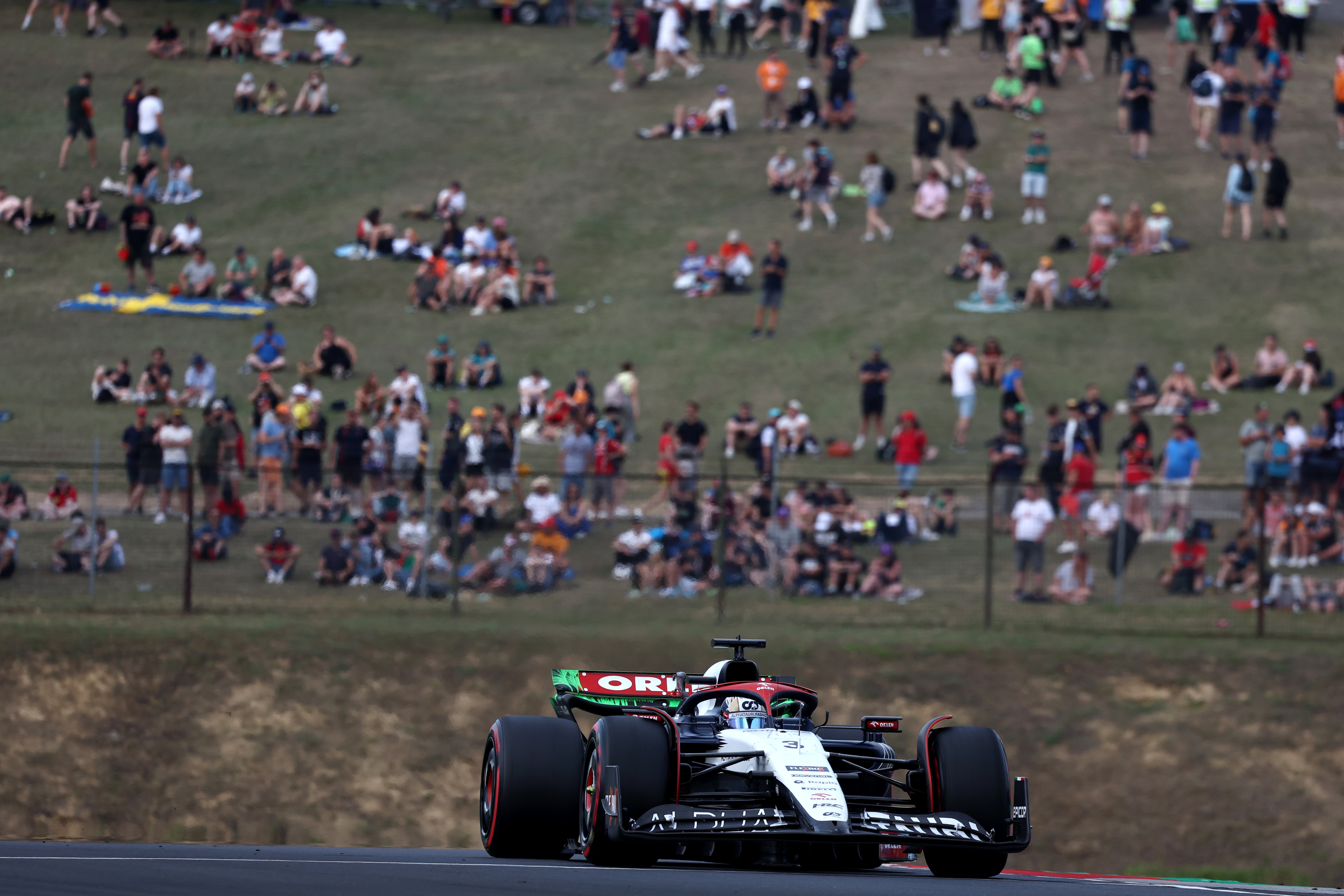 Those two moments caused the deficit to balloon. "On the soft I was still learning, putting a lap together," Ricciardo admitted.
Ricciardo's second flying lap at least contained an obvious improvement. He was level with Tsunoda's best until halfway round the lap, and he lost barely anything through Turn 11 (even though he still couldn't use as much throttle as Tsunoda) but the lap faded badly in the final sector as the front tyres died so he didn't improve overall.
Ending the session with a four-tenth gap to Tsunoda looks quite big on paper. And it was the difference on theoretical bests too, so Tsunoda left time on the table as well. But it was small margins everywhere: 0.15s in sector one, 0.18s in sector two, 0.08s in sector three.
The evidence of where Ricciardo was clearly already improving, and still had room to improve, at least suggests that gap should be mostly eradicated by qualifying. Plus, Ricciardo looked better on the high-fuel runs that closed out the session.
A six-lap run on used softs started slightly slowly, missing the target time, and was interrupted by catching Lewis Hamilton's Mercedes then backing off.
But just before then Ricciardo had got down to Tsunoda's pace and he did then beat it. A five-lap average of 1m23.833s was decently in the range of the "mid-to-high 1m23s" target he was given, while Tsunoda's average in that time was 1m23.926s – the run started stronger but his drop-off was more dramatic, although the very end of the last lap in this run was slightly impacted by catching a slower Haas.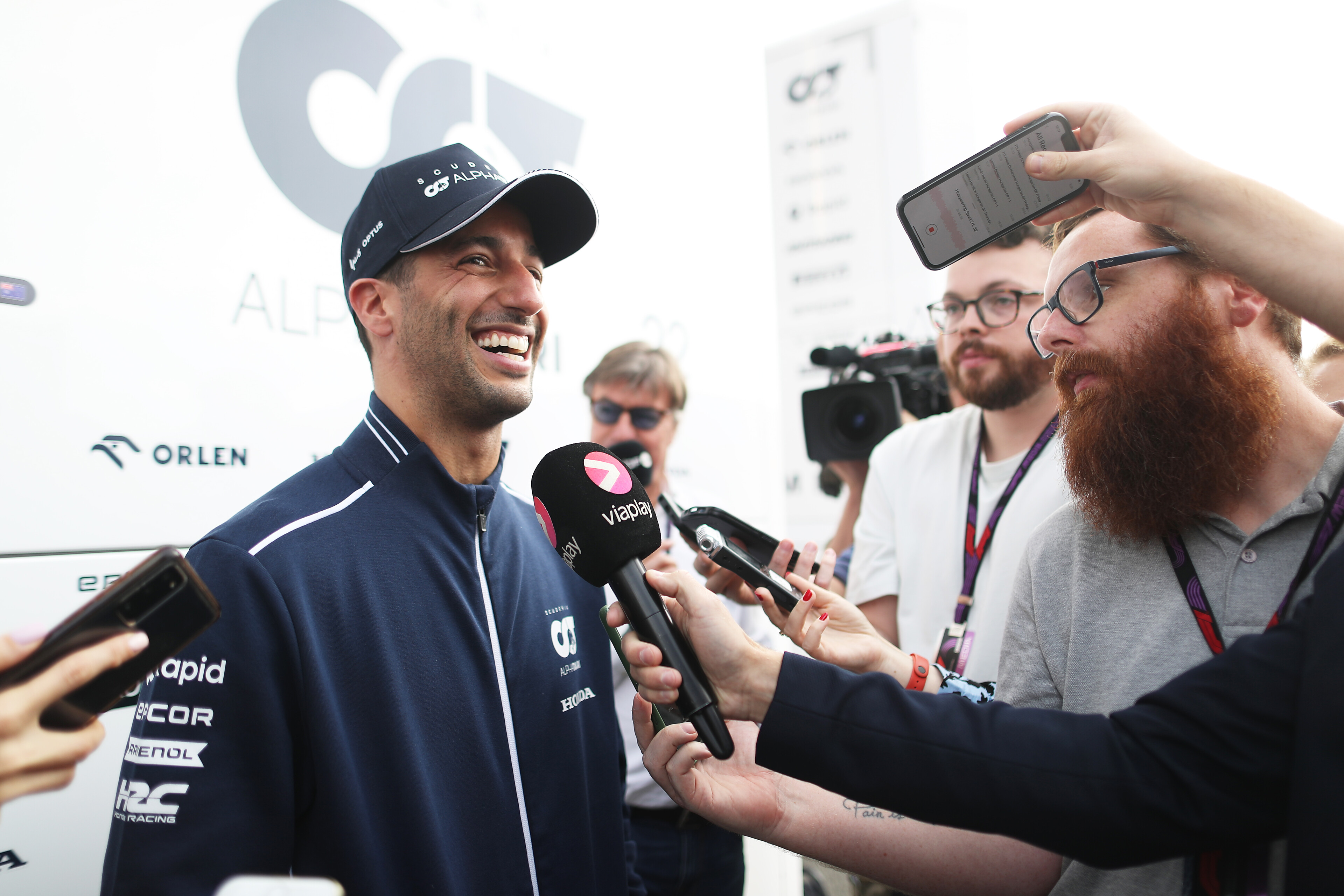 "Right now, I'm quite optimistic," Ricciardo said.
"It looked like Yuki as well had a pretty good day. If we put all these things together, maybe tomorrow we can do OK.
"I felt comfortable quite quickly. But comfortable is 95%. The last few percent… right now I feel I can find that tomorrow, at least get close to it.
"Today I didn't quite put the lap together. But I started to feel the limit of the car. If I just keep it clean tomorrow I'll be pretty content."
TRACKSIDE VIEW
Edd Straw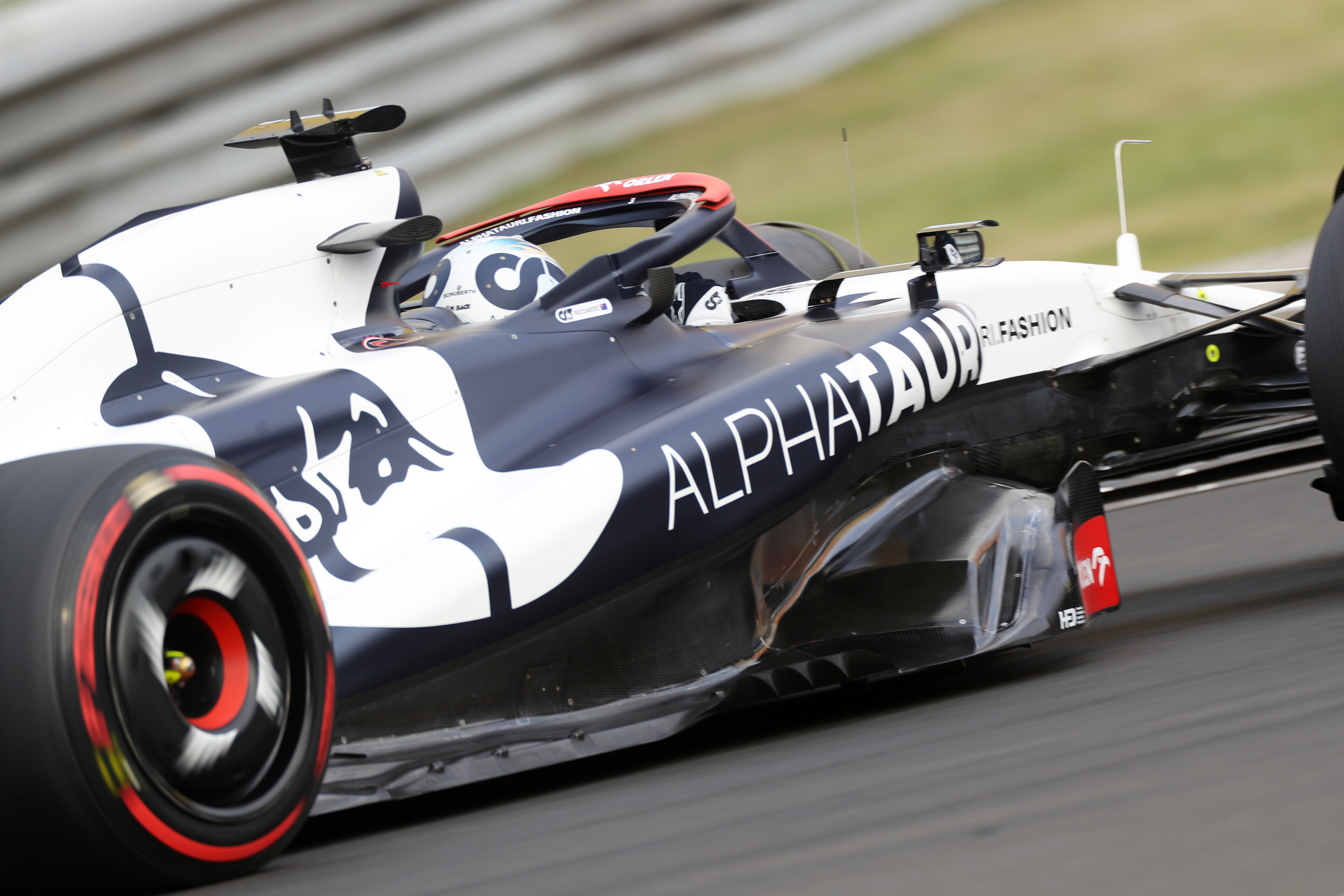 Having watched Ricciardo so many times from trackside over the years, the opportunity to see how he felt his way back into action in the unfamiliar AlphaTauri AT04 was too good to pass up.
Turn 2 was the obvious place to watch, not only because it's within easy reach of the paddock and therefore shelter when the rain hits hard, but also because it's a long, relatively slow turn where the limitations of the car should bite.
FP1 offered slim pickings, with Ricciardo completing a grand total of seven laps thanks to the wet conditions. Fortunately, with so much to be done he was out immediately so there was the chance to see him come through once on his initial fast lap.
Running in close company with Tsunoda, it was easy to draw a comparison between the two. On his push lap, Ricciardo opted for a deeper entry and wider line, while Tsunoda held the car far tighter with it reacting noticeably on the inside kerb. Ricciardo's car kept far calmer.
The impression from that single lap carried over into FP2. Initially, the difference between the pair was significant, with Ricciardo taking the wider line and therefore often struggling more for traction as he tried to yank the car back across the track for the second part of the corner and set up for Turn 3. It was unclear initially whether he was struggling to get the car into the corner, and the impression was he was feeling his way in in the braking and entry phase.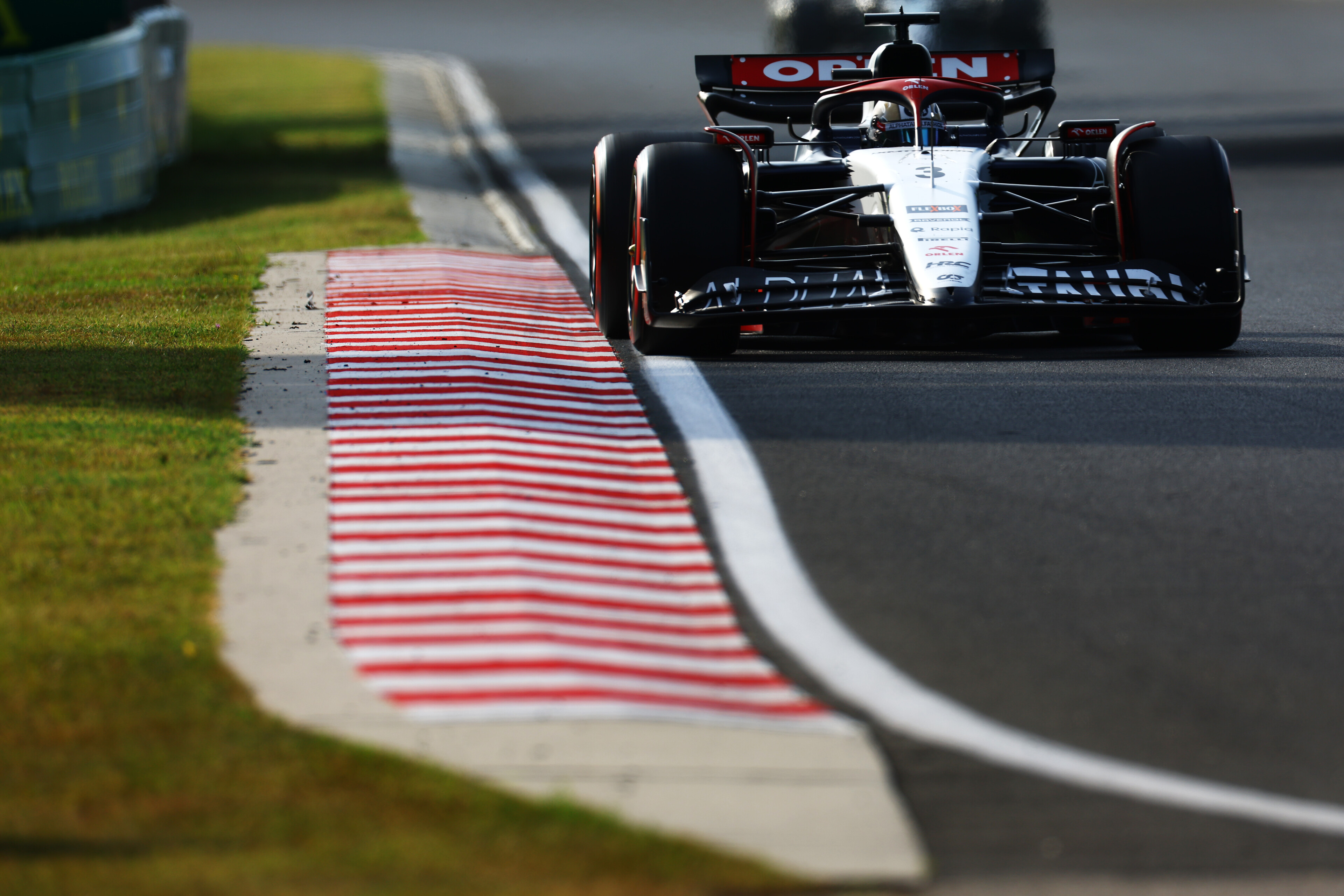 Several laps later, he hooked it more into the corner for the first time and appeared to find a much more satisfactory line. He was far from the widest, but interestingly his approach did continued to differ to that of Tsunoda's. And Tsunoda was, in fact, the tightest of any driver at Turn 2 – either skimming or sometimes hitting the kerb.
That unsettled the car, but it was happening so regularly that it clearly wasn't by chance. And any instability didn't seem to hurt the car. So that raised the obvious question of why he was doing it.
Given the AlphaTauri tends to have late-entry corner instability that transitions to mid-corner understeer, could he be doing that to deliberately unsettle the car and help the mid-corner rotation? I asked my colleague Scott Mitchell-Malm to put that very question to him after the session and Tsunoda confirmed that was the aim.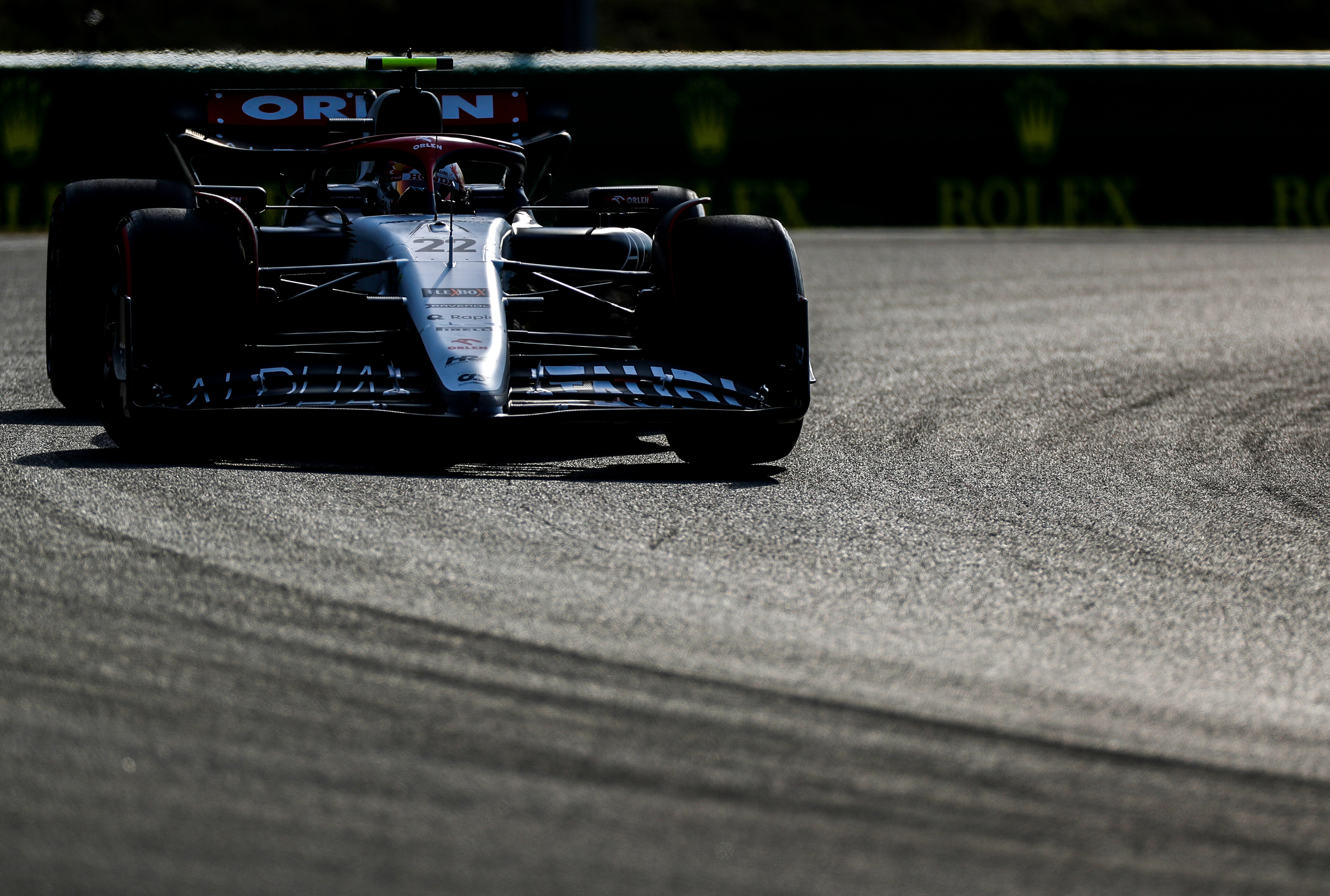 "A little bit, it depends on balance but I had a bit of understeer [and] like you say tried to use the kerb to rotate a bit the car – that's it," said Tsunoda. "It depends on the car, if you have enough rotation, you don't have to really use the apex kerb because you just carry [enough] speed on entry and see how it goes. So far I'm pretty happy with the balance, I feel confident."
Tsunoda, of course, has spent all season and indeed some of last year when this was also a problem learning ways to mitigate the problem. That meant he went into the session with a clear strategy to approach Turn 2 in that way.
Ricciardo, aware of the problem but keen to go his way in, spent more time refining it towards Tsunoda's approach to the point where his pace through Turn 2 – now taken far tighter but still a little wider – was comparable.
It's possible Ricciardo might try that approach once he's built more confidence in the car, but he could also stick with his way. He was far from the widest through there (that award went to the Alpine drivers) and it's a corner where you can take different approaches, but you could see him working his way through it as the session progressed with the pace relative to Tsunoda showing that improvement.
For a rain-affected first day in the car, it looked like a decent one for Ricciardo, one where he clearly started to get to grips with a tricky car.