Formula 1 has put its plan to race in Miami on ice during the coronavirus pandemic, but fresh litigation has still been lodged in opposition to the grand prix.
F1 wants to host a race in the famous Florida city but has had to repeatedly alter its plans amid local protests.
Its most recent proposal was for a grand prix in 2021 located entirely within the Hard Rock Stadium, home of the American football team the Miami Dolphins.
However, Miami is not part of F1's provisional 2021 calendar, which features 23 potential races with two new grands prix in Jeddah (Saudi Arabia) and Rio de Janeiro (theoretically taking over the Brazilian GP from Interlagos).
The Dolphins' stadium has zoning rights and the permission to host racing on its grounds but is now the subject of a civil rights complaint that was filed at the end of October, following the withdrawal of a case lodged in the state civil court against the Dolphins and F1 earlier this year.
According to the Miami Herald, opponents are seeking a "permanent injunction that bars the race, financial restitution, a judicial order declaring that racial discrimination and constitutional rights violations occurred, and a declaration that county and city noise ordinances would be violated if the race were to happen".
The newspaper quotes claimant Betty Ferguson, former Miami-Dade County commissioner and activist, as stating a race would be "not only outrageous, but disrespectful to a predominantly African-American community".
She is reported to have written in her complaint: "I will not be able to enjoy sitting on my patio without wearing ear plugs and worrying about my blood pressure rising because of the noise."
"Growing this sport in the US is not a 12 month proposition, it's a longer term proposition. It's more important we do it right than fast" :: Chase Carey
F1 CEO and chairman Chase Carey has made a Miami race one of his leading priorities during his time in charge of the championship.
He said in an investors call on Thursday that F1 is "still actively engaged" in the project and the most recent call with the Dolphins group leadership was "a few weeks ago".
Carey blamed the coronavirus pandemic for not wanting to push forward with a plan to hold a Miami race in 2021.
"I think both of us decided when the virus issues came to the forefront and the uncertainty associated with it we were better off going a little slower and trying to get to a place where we had a bit more visibility to how this is going to play out," said Carey.
"We're probably as excited as ever about the opportunity in Miami. But I think we felt the prudent path forward was to make sure we were confident and we feel pretty good about [other races] next year.
"Our early events are all the ones we've probably had the deepest conversations [with], all seem confident about having fans and having events that if not normal feel pretty close to normal.
"But there's still uncertainty, so I think for a new race we want to launch in the right way and we both thought the right thing was to be a little slower until we had a little bit better visibility, whether it's vaccines or treatments or tests or what have you.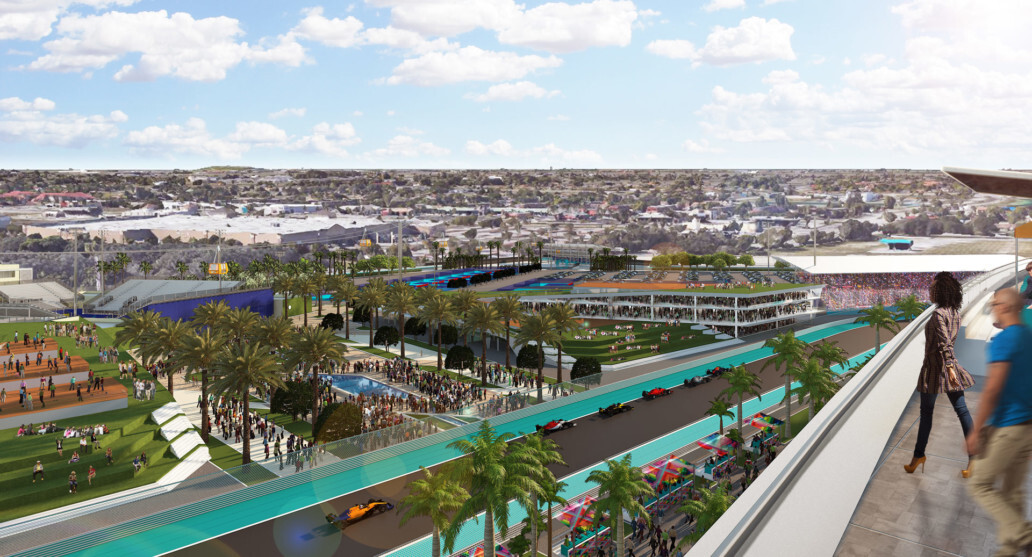 "Growing this sport in the US, as we said all along, is not a 12 month proposition it's a longer term proposition.
"It's more important we do it right than fast and the virus represents challenges until you have a better sense of it.
"So certainly we're still engaged, but I think we'll continue to monitor the broader environment and see when it makes sense to move to the next phase."
The sustained opposition to the Miami project makes that proposal far trickier to execute than a race in Saudi, for example, where F1 is getting increased financial support and the national government is completely behind the grand prix.
Downtown Miami was scouted by F1 back in 2017, with the famous Biscayne Boulevard stretch outlined as a potential part of a race track.
Reports emerged of a 10-year deal with the owner of NFL team the Miami Dolphins to be the promoter of a Miami F1 race.
City Commission blessing gave Miami city manager Emilio Gonzales until the start of July to strike a deal with F1 for a race starting in October 2019.
However, within a couple of months, F1 announced there would be no 2019 race in Miami and as local opposition failed to abate, the plan for a bayside Miami F1 race looked less and likely to be realised.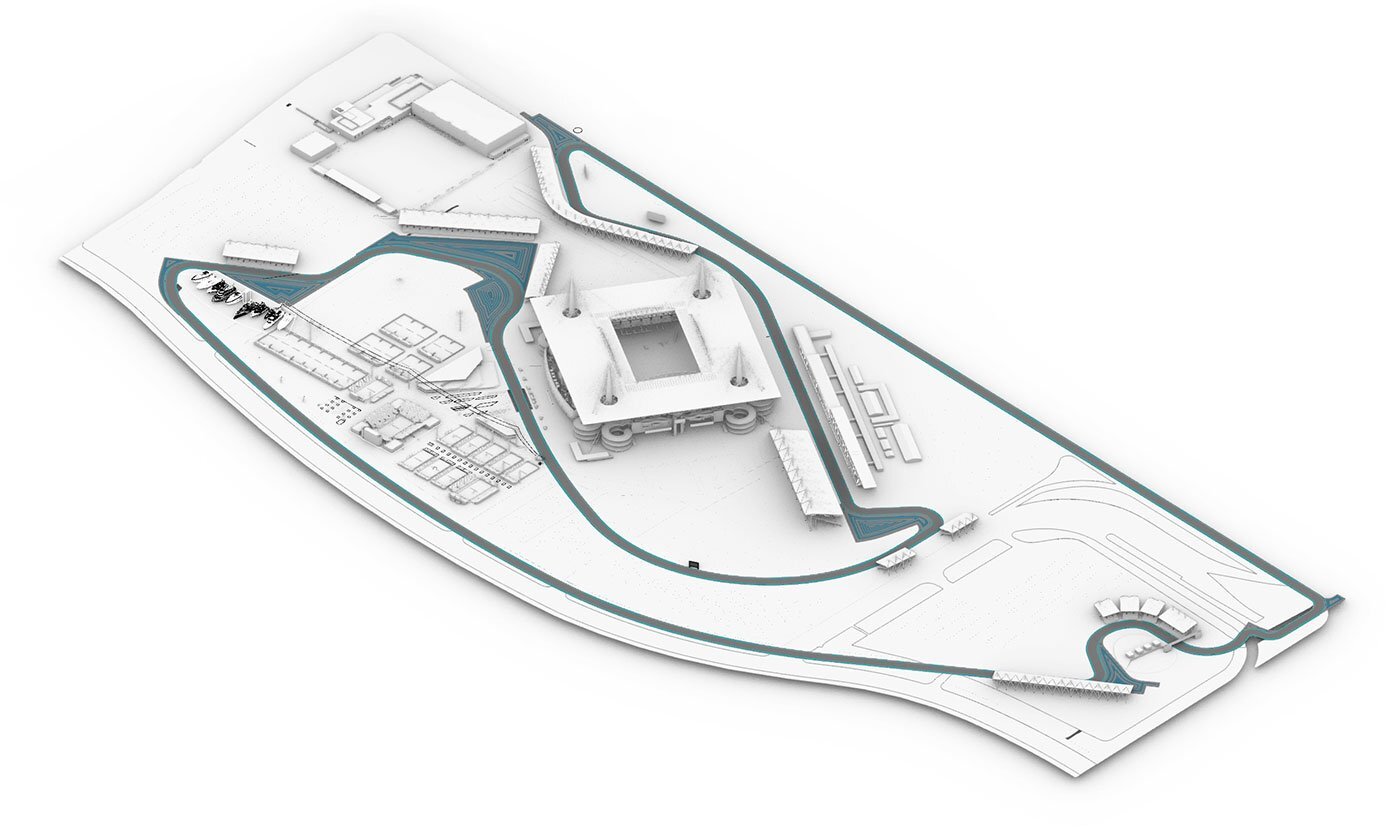 In April 2019, the Dolphins owners announced the venue for the race would move to be largely inside the team's stadium, with a public road element, and the intended date shifted back further to 2021.
By October last year, F1 and the Dolphins owners said a deal in principle had been agreed for a custom-built track around the stadium, plus a half-mile stretch of 199th Street.
But a resolution was passed to stop the circuit utilising public roads, though this triggered further disagreement as city officials vetoed that resolution then upheld the veto.
In January this year, organisers then announced that a race would feature no public roads and use a circuit based entirely within the Hard Rock Stadium.
A pledge was also made to not hold any on-track action before 3pm on Friday to avoid disrupting local schools, but opposition still remains.
The changes announced in late January came after "months of dialogue with residents, elected officials, faith leaders, local businesses, and scientific experts", indicative of the lengths F1 has had to go through during this process.