This weekend's British Grand Prix kicks off a crucial summer for Ferrari.
The Silverstone race must represent the relaunch of the Ferrari F1-75 car, which has not scored a victory in two months.
Red Bull's Max Verstappen has collected 90 points in the past four races compared to 22 for Leclerc, who led the championship by 19 points ahead of this recent run.
Despite the lack of results and reliability, the competitiveness of the F1-75 has not been lacking on any type of circuit so far.
In Canada, Carlos Sainz was unable to achieve his first career victory, but his race pace proved superior to that of Verstappen, especially in the second stint.
It is evident that Ferrari has reaped less than the real potential of the car so far.
Silverstone therefore marks a vital juncture for how the championship will play out.
IS SILVERSTONE A RED BULL CIRCUIT?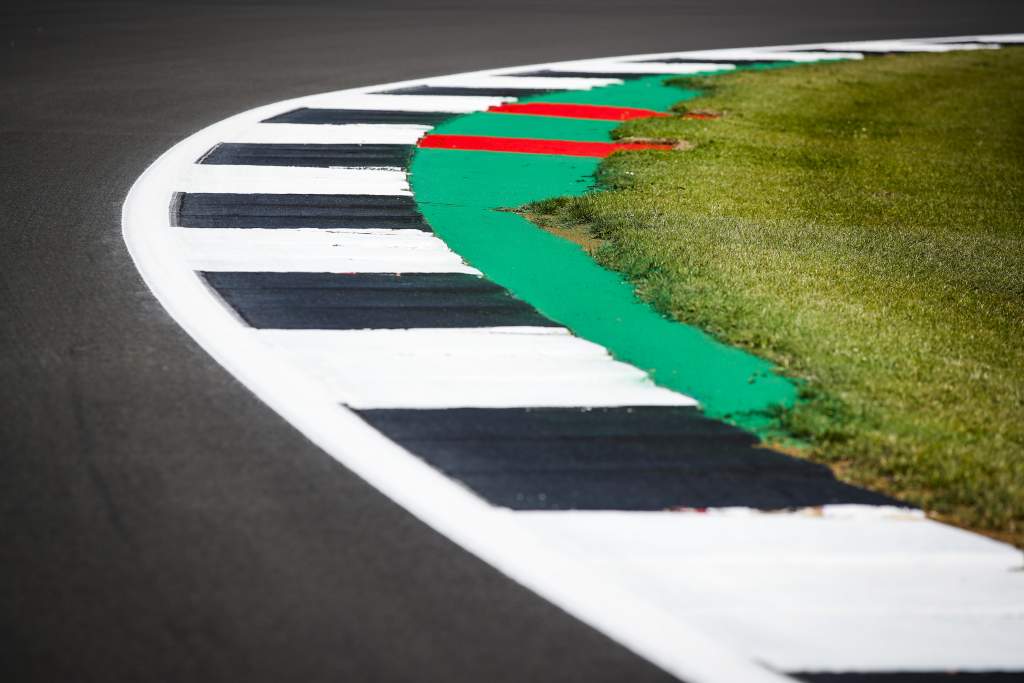 At Silverstone F1 returns to racing on a very fast track, like Baku and Montreal, but much more front-limited on tyres.
If in Canada and Azerbaijan the traction out of the corners was a determining factor, at Silverstone aerodynamic efficiency is much more important. It is pivotal to carry a lot of speed into corners, with a precise front end that inspires confidence in the drivers.
From the point of view of aerodynamic efficiency, which in practical terms means being able to have low drag without sacrificing too much downforce, Ferrari has come very close to the RB18.
There are basically no longer the big differences in speed on the straight that we saw, for example, in Jeddah.
Leclerc can also count on a new power unit, having assembled all the new components in Montreal, serving penalties on the starting grid. On a very fast track like Silverstone, power should not be underestimated.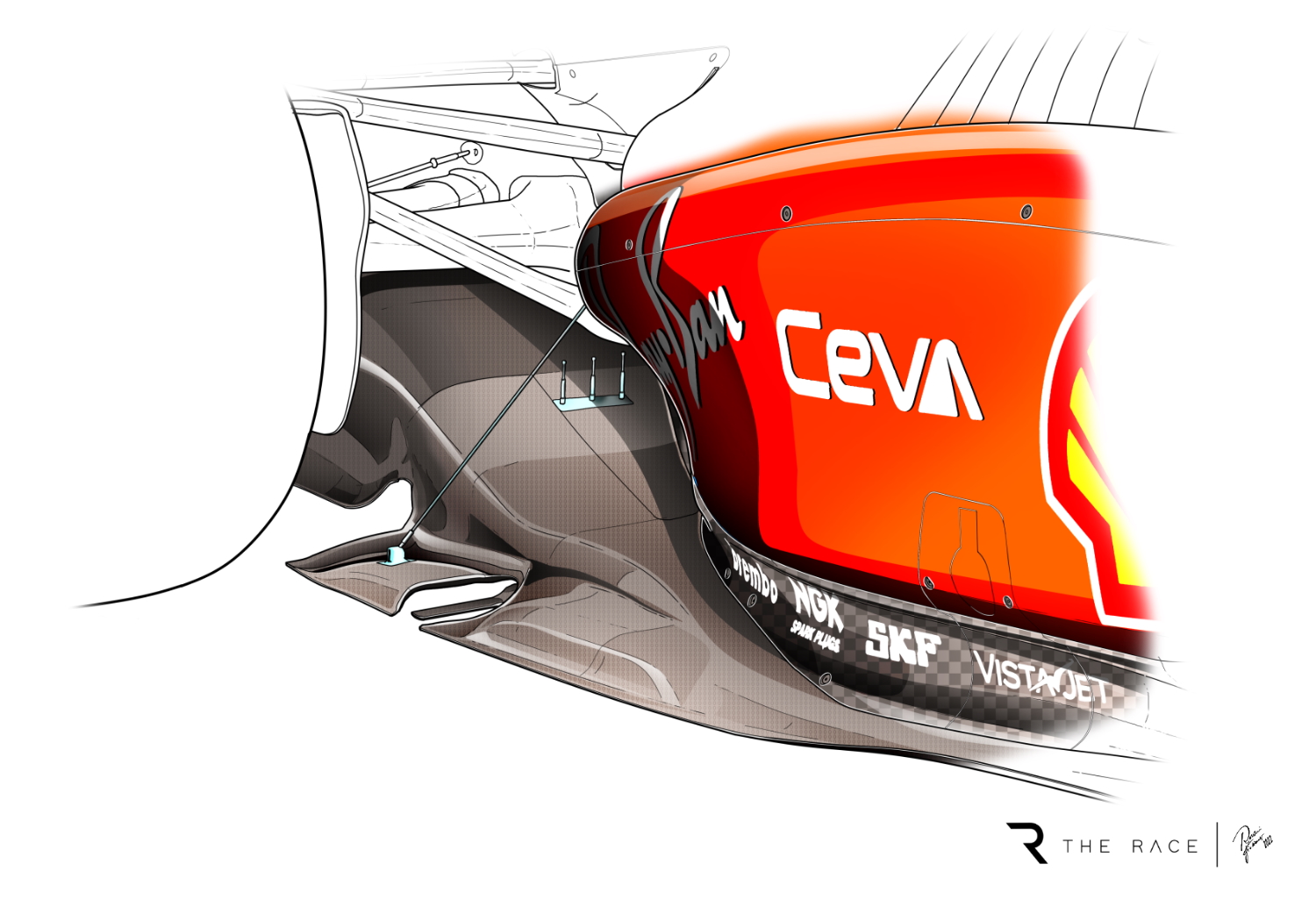 After Perez's retirement in Montreal, the RB18 also proved it still has some minor reliability problems.
Porpoising should also be less problematic on the Silverstone track, and this certainly works more to Ferrari's advantage.
However, the F1-75 proved to be versatile from a set-up point of view, managing to be fast even with higher ground clearance when porpoising became prevalent, like in Baku.
We will also see if other teams introduce the secondary floor stays, as Mercedes did in Montreal free practice.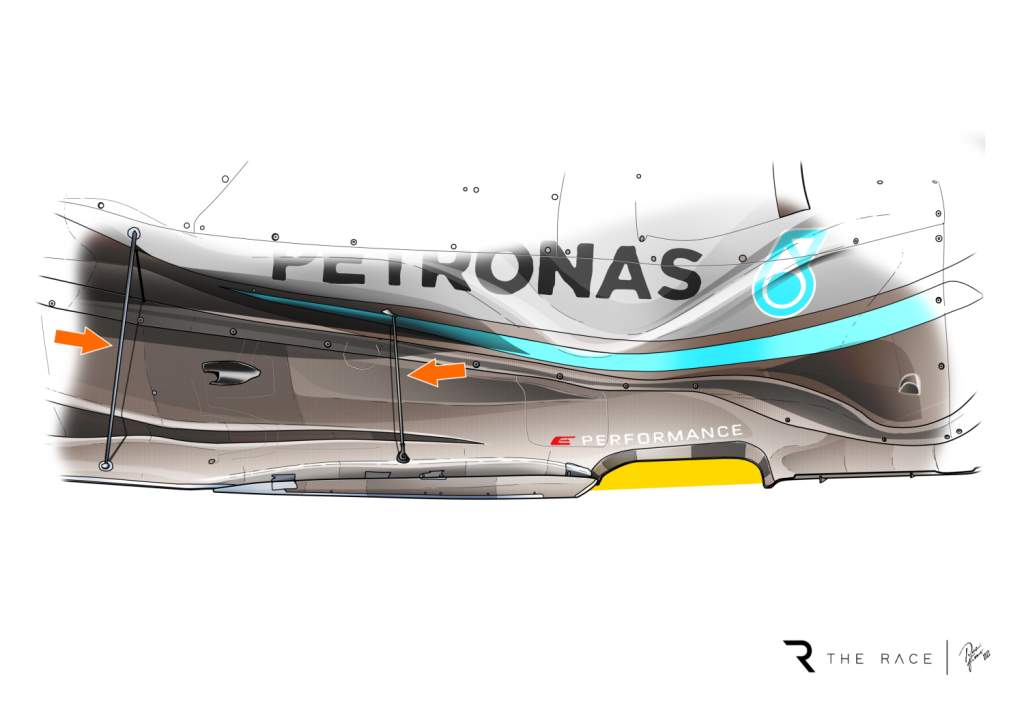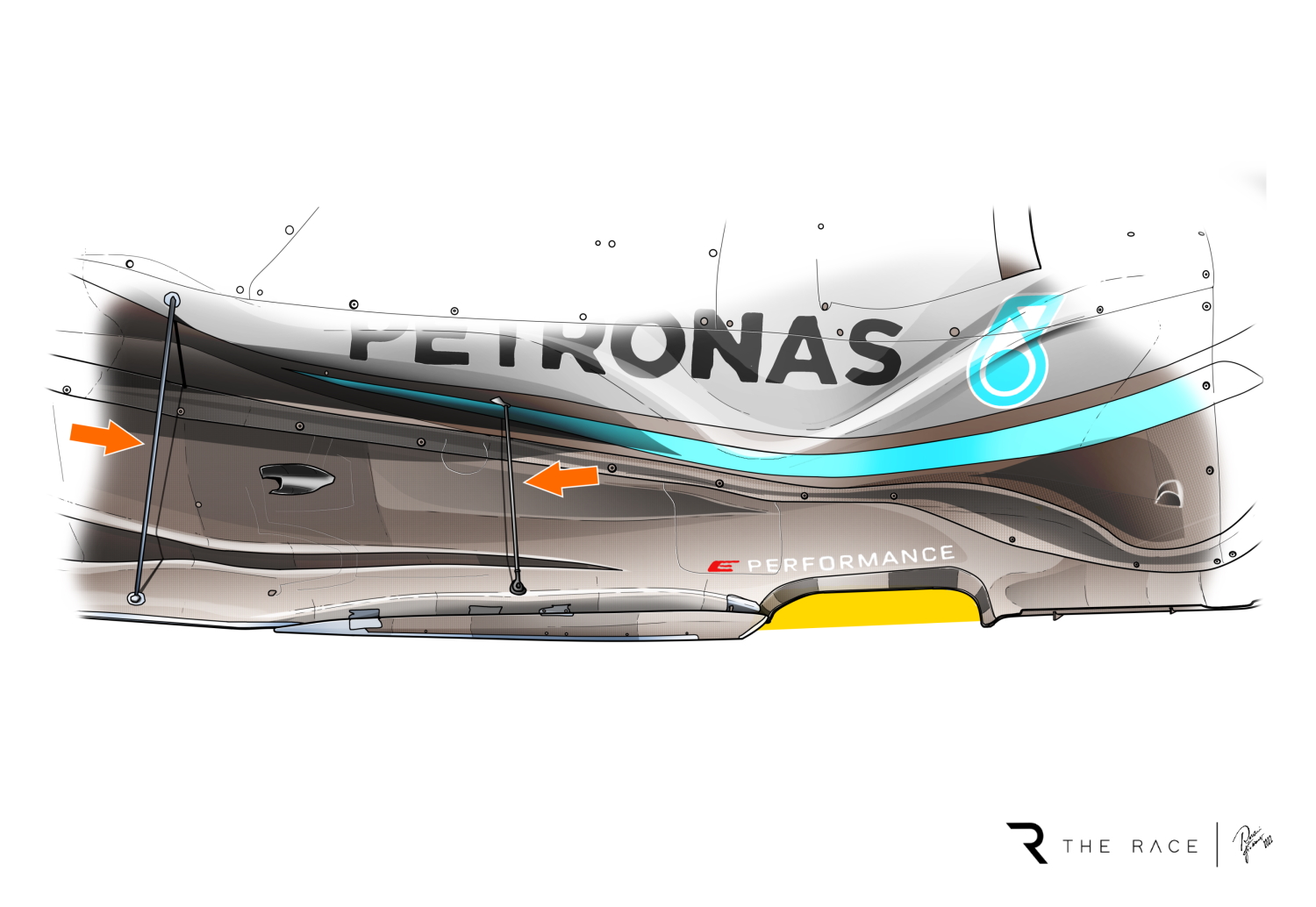 We expect news on how the FIA will intervene after the meeting to decide on a possible regulatory change and on technical directive number 39, which we have previously analysed.
NEW REAR WING FOR BOTH DRIVERS
Ferrari has worked a lot on the aerodynamics of its rear wing, studying profiles that increase speed on the straight when the DRS is open. It is precisely in those situations that Red Bull was able to be more effective than Ferrari before.
Since the Spanish GP, when Ferrari brought a new high-downforce wing, it has changed the design of the movable flap, which when open offers a wider passage for air, reducing drag and increasing the maximum speeds.
In Canada, Ferrari also debuted its new medium/low-downforce rear wing specification, with an arched main profile but with less incidence. This new rear wing, used only by Leclerc in Canada, is very likely to be used by both drivers at Silverstone.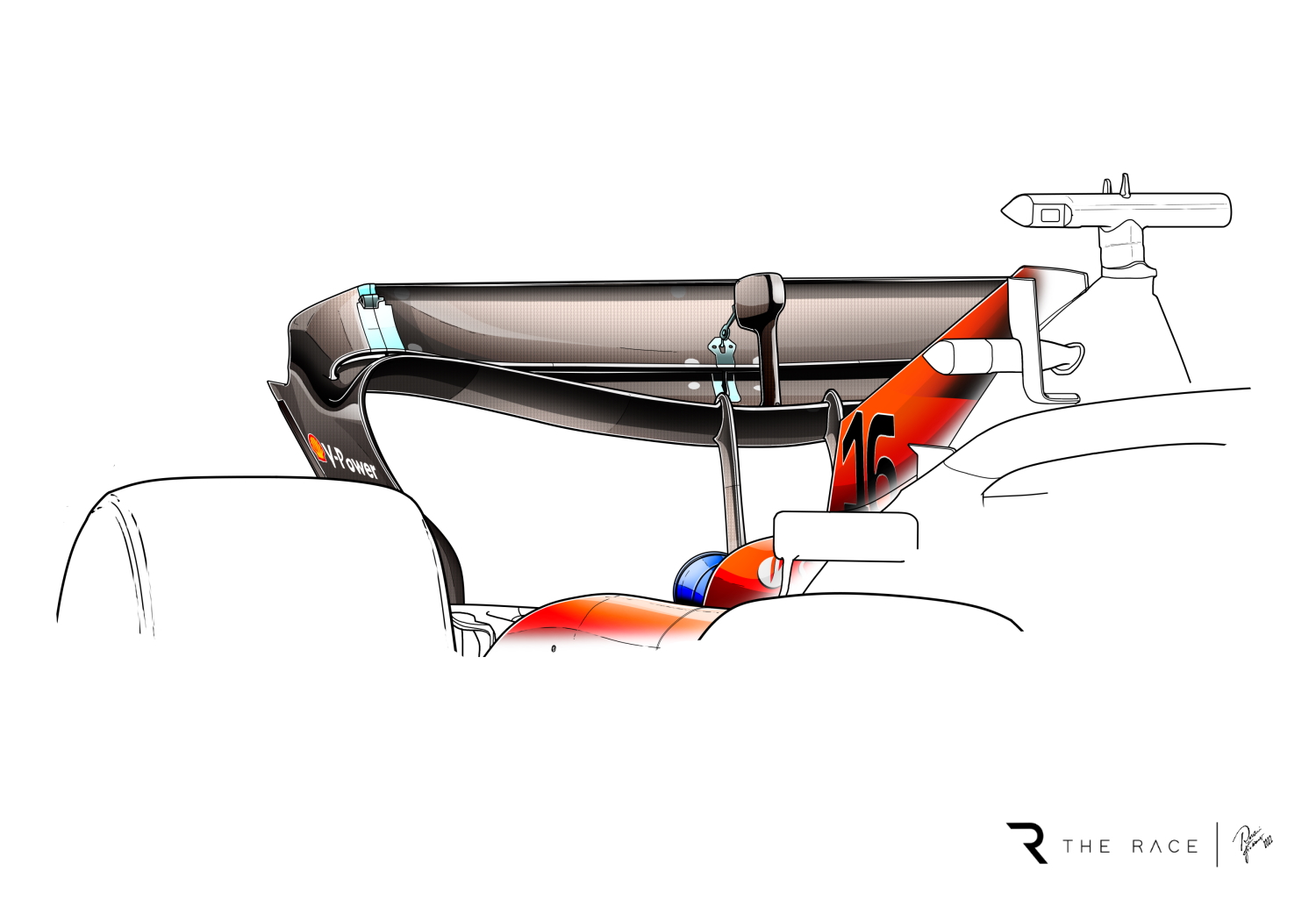 This configuration was not used by Carlos Sainz in Montreal, and the Spaniard competed with the old specification, used in races such as Saudi Arabia and Australia, with greater rear downforce.
Combined with the new wing there was a slightly revised beam wing, featuring two profiles with a slightly reduced chord in the area where they recline on the endplate.
Red Bull has been much more aggressive on this front, effectively removing the upper profile of the beam wing in Baku and Canada, to achieve less drag. For now, Red Bull has been the only team to remove one of the two profiles.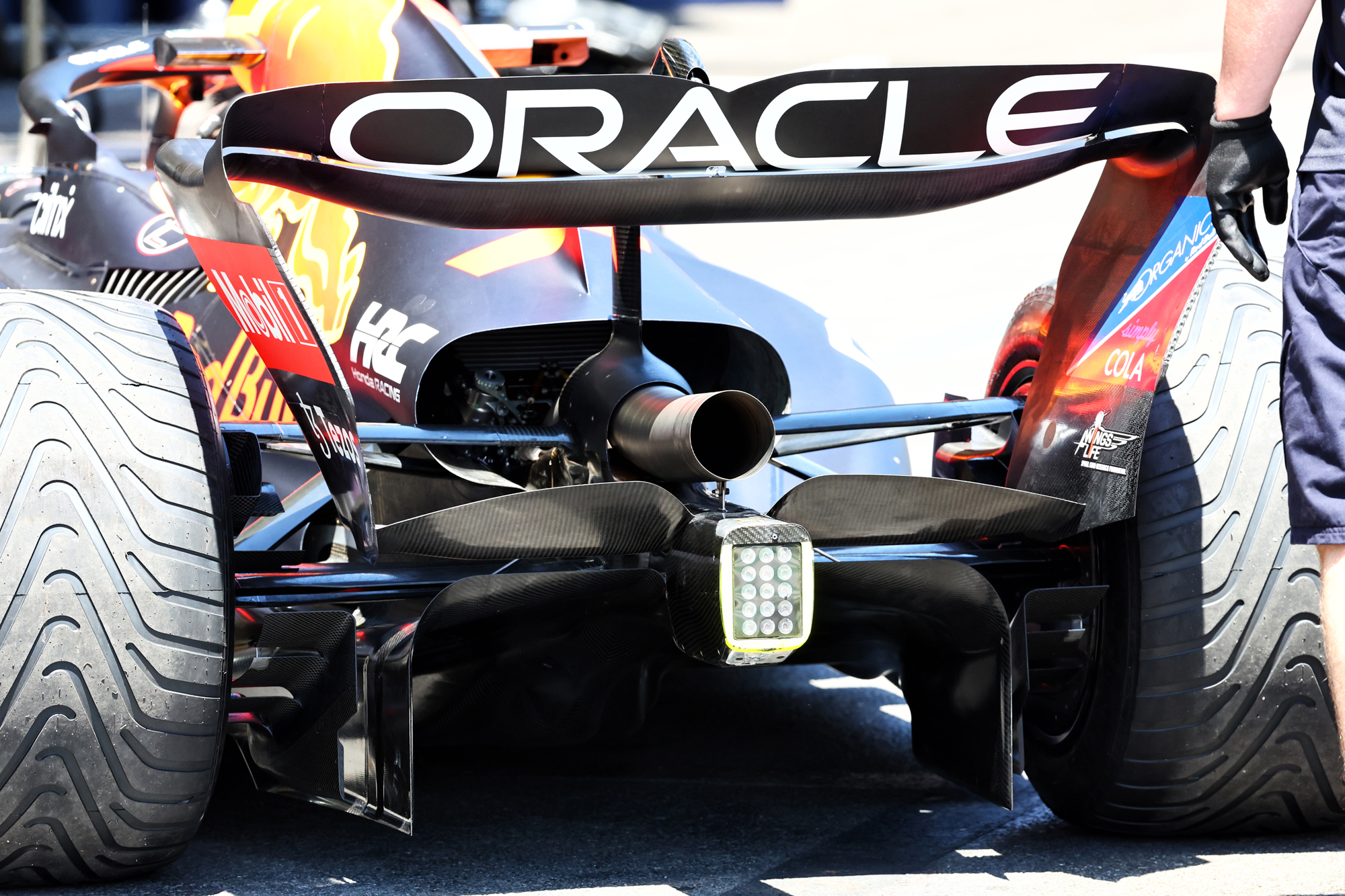 The criticality of the less loaded Ferrari wing lies in the management of the rear tyres, but at Silverstone it should be slightly less predominant.
The biggest problems will be on the front tyres, Silverstone being more front-limited than Montreal. We have seen Leclerc's difficulties in Canada coming out of corners with oversteer under traction due to a more lazy rear.
Ferrari continued to collect data on this configuration also in the Pirelli tests carried out at Mugello, where the F1-75 was tested with the new rear wing.
At Silverstone the new specification should be more congenial and advantageous than in Canada if the asphalt conditions work in its favour.