Four-time Formula 1 world champion Sebastian Vettel believes motorsport could be banned by governments in the future if it doesn't make key sustainability improvements.
Vettel is demoing his own Williams FW14B and McLaren MP4/8 on the final day of the Goodwood Festival of Speed, using sustainable fuels to promote his 'Race without a trace' cause that he showcased with his Williams at Silverstone during last year's British Grand Prix weekend.
Vettel's aim is to demonstrate that "you can have fun but maybe in a more responsible way. It's something maybe not everyone has understood yet to a full degree".
But he once again expressed fears that F1 – which is switching to 100% sustainable fuels from 2026 – risks disappearing without changes in the wake of what he believes is an ever-worsening climate crisis.
He was asked whether he feared the impact of climate change on F1, namely the threat of protests such as those that loomed over the British Grand Prix weekend. But that's not where Vettel's primary concern is.
He pointed to the cancellation of F1's Emilia Romagna Grand Prix earlier this year due to flooding and Goodwood cancelling its third day due to the threat of high winds and intense rain, as evidence of the climate's increasing impact on motorsport.
"Imola got cancelled. Yesterday the event [at Goodwood] got cancelled. There is a direct relation between extreme weather and the changing world, the warming world," Vettel said.
"I think provided you're not completely looking away, you see that climate crisis has an impact on a lot of people already today, a lot of places around the world.
"[The Imola region] obviously had a massive drought then all of sudden, seemingly never-ending rain and the rain couldn't get into the ground, pushed to the next place and obviously collected in a place like Imola and caused massive floods.
"You had the [F1] race in Miami [at risk] because two or three weeks prior, again it was flooded and the actual track was underwater so the race could have been cancelled if it happened three weeks later.
"You had the forest fires in Canada, with different winds lasting longer, Montreal['s F1 race this year] could have been kicked off the calendar so it is a real threat.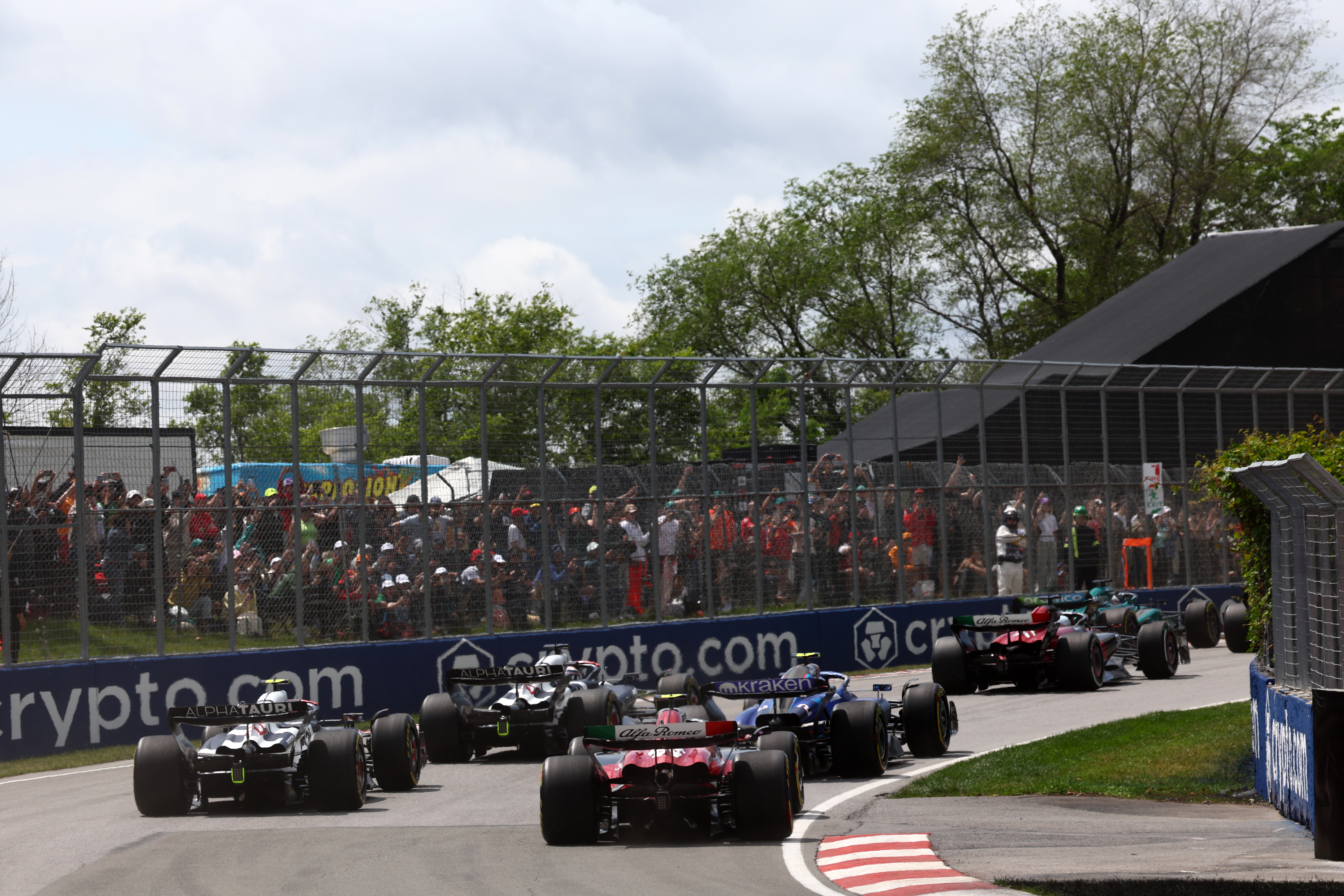 "It might be next year that no races are under threat but that's not how it works. You need to recognise the world is changing and it does have an impact on our lives.
"It's not so much the threat that people might glue themselves onto the track on a race day or maybe at Goodwood, it's more the threat that at some point governments will be looking at things that they can cut and ban and maybe motorsport is at threat and might be one of them.
"That's how far [forward] I'm thinking and I don't want that to happen to be clear. It's a great sport, you see a lot of people turning up today.
"I'm loving to be here [at Goodwood], having a blast. It would be a shame if we lose that because we simply can't afford it anymore when you [someone in government] looks at something as boring as a carbon budget, and you just say 'OK these sorts of events fall off first'."
Vettel, who retired from F1 at the end of 2022, confirmed that he's received plenty of "interest from different angles" since leaving the series and that "sooner or later, I will probably figure out and take on a new challenge".
He was inevitability asked whether he'd consider a return to F1 in a management or consultant role to help F1 achieve its sustainability aims, such as its net zero carbon goal it wants to achieve by 2030.
"We'll see, I have some ideas, I've been to Monaco earlier this year, had a very good meeting with Stefano [Domenicali, F1 CEO]," Vettel explained.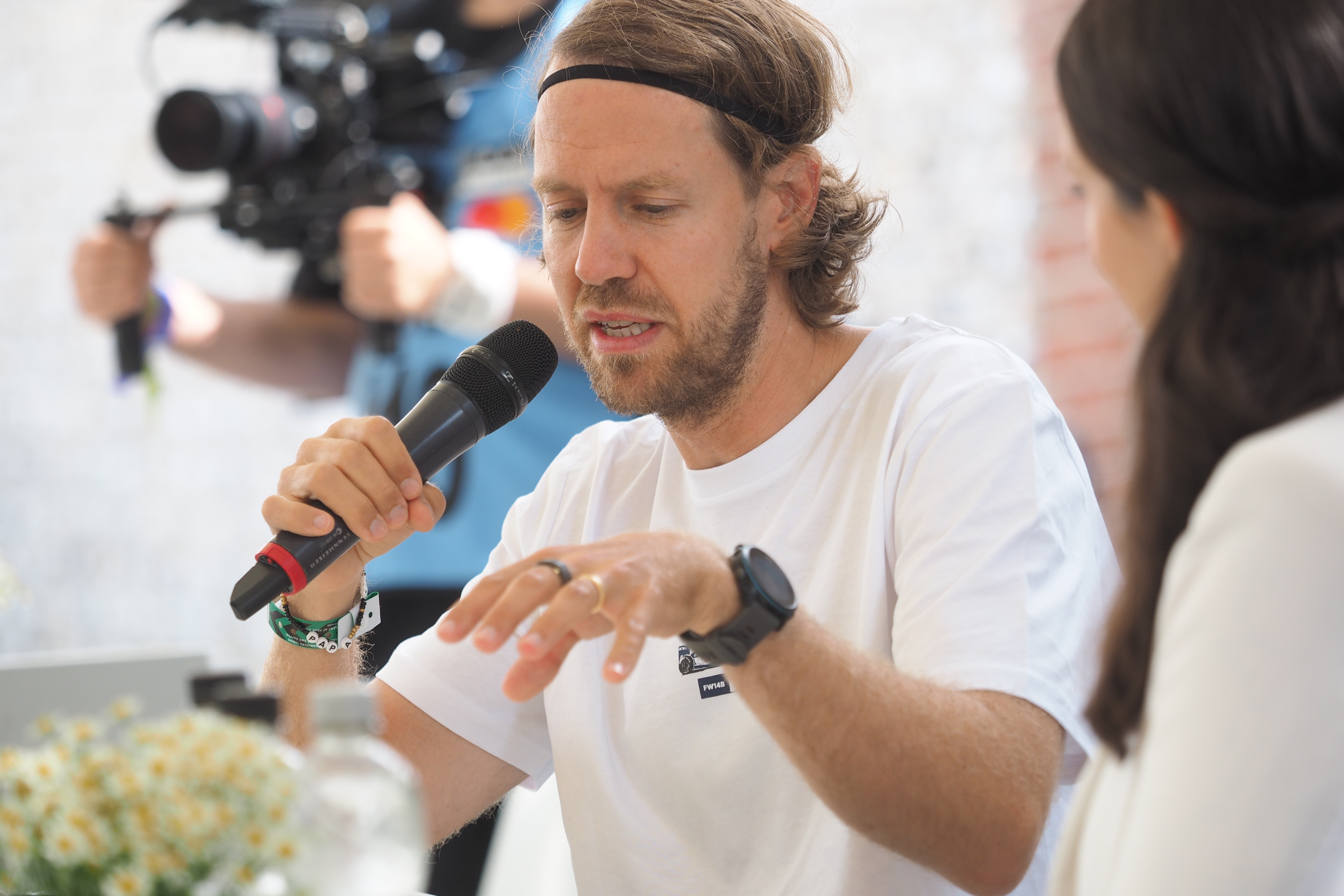 "Other than the cars directly polluting, F1 has a huge responsibility because it's a very big event, a lot of people attend. You had around 400,000-500,000 people at the British Grand Prix last weekend so there's a lot more to it than just the cars.
"The cars everyone sees them and it's important that it's heading in the right direction. I'm talking and I have some ideas and obviously we'll see what the future brings."
Vettel believes "hybrid does have a place" in the future of F1 but says bigger questions need to be asked around whether F1 still exists to provide transferable technology for the future of road cars or whether it needs to be reclassified as simply part of arts and culture.
"The question is always whatever technology you run in a car – and I can mostly speak for F1 – is how much of a technology transfer actually happens to the road?," Vettel said in a response to a question from The Race on the future of F1's engines.
"If there is none then you have to ask the question 'what is the point in what we're doing and can we do better?' If there is a lot of it [road car transferability] then obviously there is a purpose.
"With the current engine regulations, I'm not sure how much of that transfer is happening, certainly there are a lot of lessons learned.
"The technology in the cars is incredible but what do they contribute to the bigger picture? Maybe better to ask somebody else, but it might be limited.
"Is our purpose to help future mobility or has future mobility sort of…not outrun us but just moved on and maybe there will be less and less contribution and should we get to a point where we just consider motorsport as a heritage, a form of culture, art and entertainment, and if so do that in the best possible way.
"[To do that it's about] the cars but also the whole event and that's to do with a lot more than just what type of fuel the car is burning at an event. it's everything from logistics to how people get there to what people consume at the event, you need to think [about all of it]."
The sustainable fuel Vettel is using in his classic F1 cars is far cheaper than the fuels used by F1. And while he doesn't think the cost benefit will be a consideration for F1, he believes it can help other categories.
"The fuel F1 is using is a lot more expensive than the fuel I'm putting in the McLaren and the Williams, which was roughly £4 or £5 per litre," he said.
"I filled up with diesel this week at a petrol station and paid £1.47 so there's a significant difference [between road fuel prices and racing fuels].
"To people in F1 it doesn't make a difference, I'm sorry, maybe it should but it doesn't because there's enough money and the fuel they're burning today is far more expensive.
"It's maybe something like five times [more expensive] compared to what I pay for the fuel I use. But for some categories, for private racing, amateur racing, it will make a difference.
"And the more you make of it the better or cheaper it will become."
Vettel also said he was "happy" for his former team Aston Martin's success in 2023 and identified Michael Schumacher's 2004 title-winning Ferrari F2004 as the car he'd love to add to his classic F1 car collection next.