Formula 1 championship leader Max Verstappen faces three separate impeding investigations after a Singapore Grand Prix qualifying in which he missed the pole shoot-out for the first time in 2023.
Verstappen and Red Bull had looked off their game all throughout the weekend – while pushing to extend an unprecedented streak of 10 consecutive wins – and were duly underwhelming in qualifying.
The Dutchman was eliminated from Q2 in 11th place, having been dropped out of the top 10 by Liam Lawson, the stand-in driver for Red Bull's second team AlphaTauri.
But Verstappen's qualifying wasn't a disaster just in terms of pace, but operationally as well.
During Q1, he was seen stationary on the exit of pitlane as he seemingly waited for a gap in the traffic, which prompted confusion from the cars behind – which included the two Mercedes W14s and Charles Leclerc's Ferrari.
He was announced as being under investigation for this and was then also placed under investigation for getting in the way of the AlphaTauri of Yuki Tsunoda in the second segment.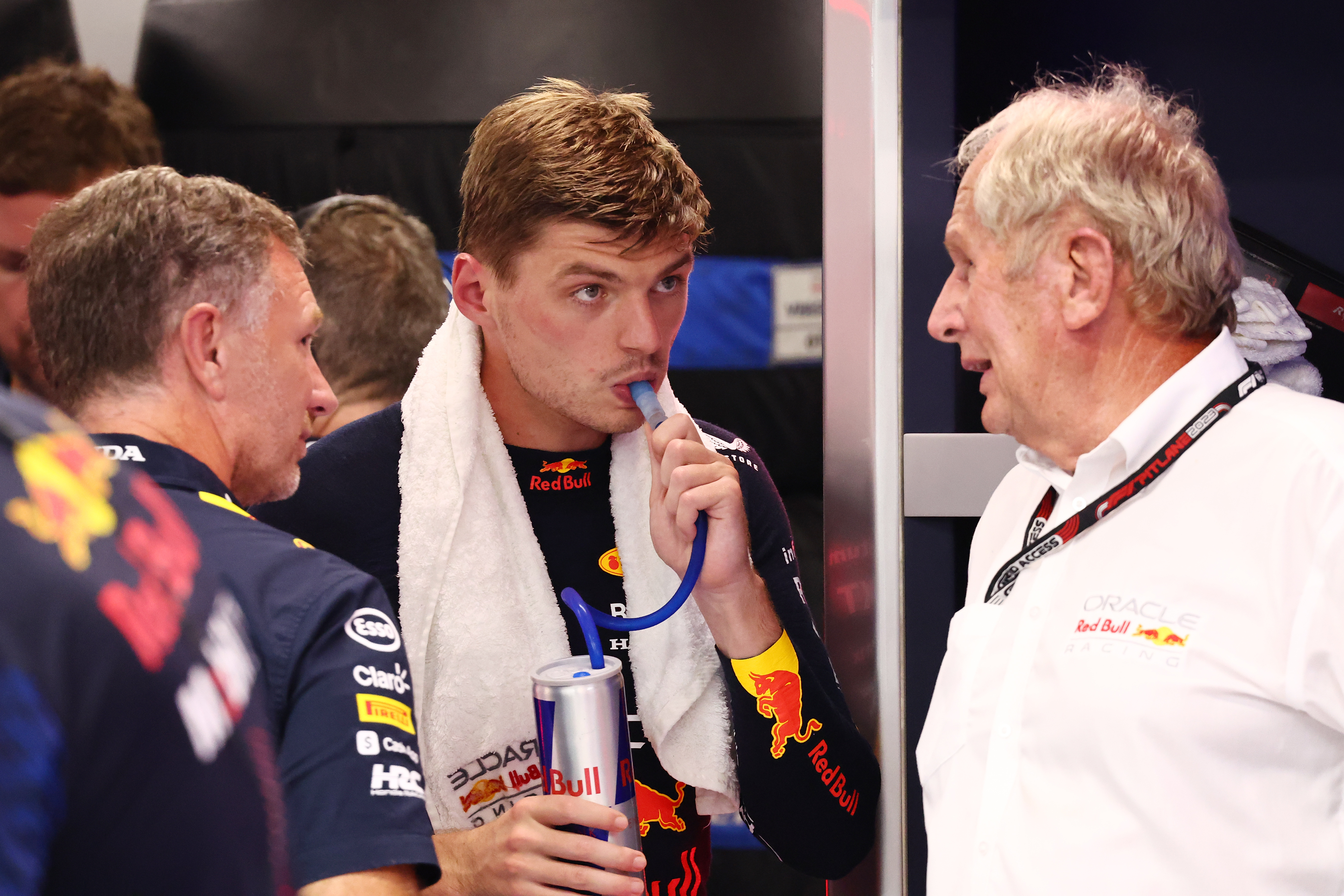 Both of these will be looked at after the session, as will an entirely separate third incident.
The stewards had announced they would look at "several drivers" for potential impeding during a Q1 episode in which many cars were queuing towards the end of the lap – and in which it was Verstappen who seemed closest to the racing line as he prepared for his flying lap.
It has now been clarified that it is indeed Verstappen who is being looked at there, with Logan Sargeant in the Williams the driver who was potentially impeded.
All of this has created three separate summons for Verstappen and Red Bull – at 11.00pm local, 11.05pm local and 11.10pm local.
Verstappen therefore could yet drop to much lower than 11th on the grid, and his win streak is in massive jeopardy – as is Red Bull's, given team-mate Sergio Perez spun on his final lap in Q2 and missed Q3 as well.
The Dutchman described his qualifying as "an absolutely shocking experience" once eliminated in Q2.