After nearly a year without Lewis Hamilton/Max Verstappen fireworks, the 2021 Formula 1 arch-rivals came together again early in the 2022 Brazilian Grand Prix.
Verstappen came off second-best this time: front wing damage, a 5s time penalty and an eventual sixth-place finish, while Hamilton recovered from eighth to second behind race-winning Mercedes team-mate George Russell.
DOES EVERY CLASH NEED TO GET A PENALTY?
Scott Mitchell-Malm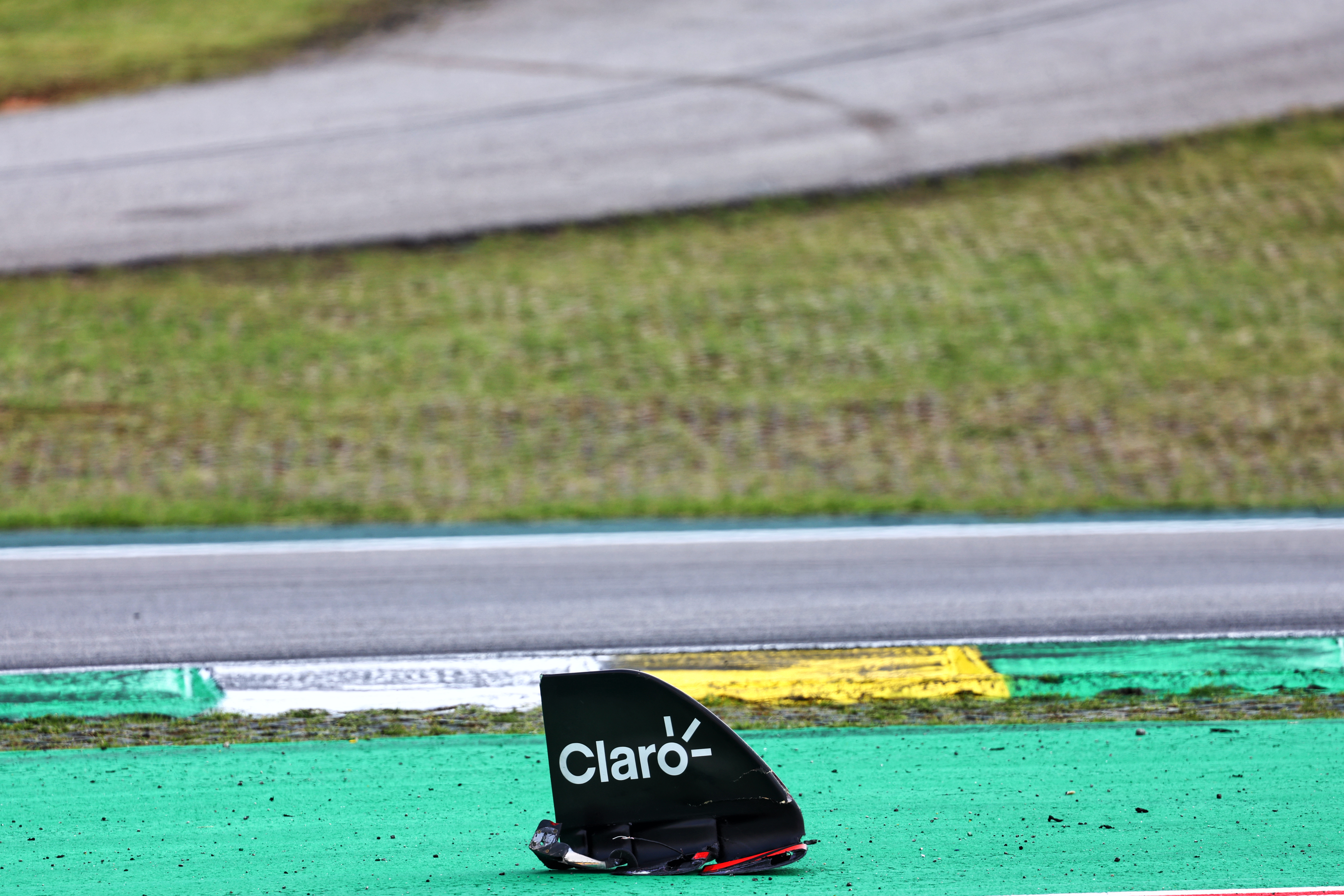 My gut feeling when it first happened was that Hamilton could and probably should have left more space.
But at the same time, Verstappen was being quite aggressive trying to force the issue there anyway given the trajectory of the corner and had no intention of backing out.
So, it was a textbook racing incident for me in that both drivers could easily have avoided it and neither did.
Sometimes I wonder if we've lost the ability to rule on clashes like that though, and that there is greater emphasis than ever on apportioning blame and slapping someone with a penalty. I'm not sure if this is actually the case or not, it's just my feeling.
Anyway, both drivers could have done something to avoid the contact. The way the FIA tried to shore up the racing rules for this season, though, means Hamilton wasn't entitled to. So it ends up being a Verstappen penalty. There's at least a logic there but I do think it's flawed.
WE NEED TO LET RACING HAPPEN
Gary Anderson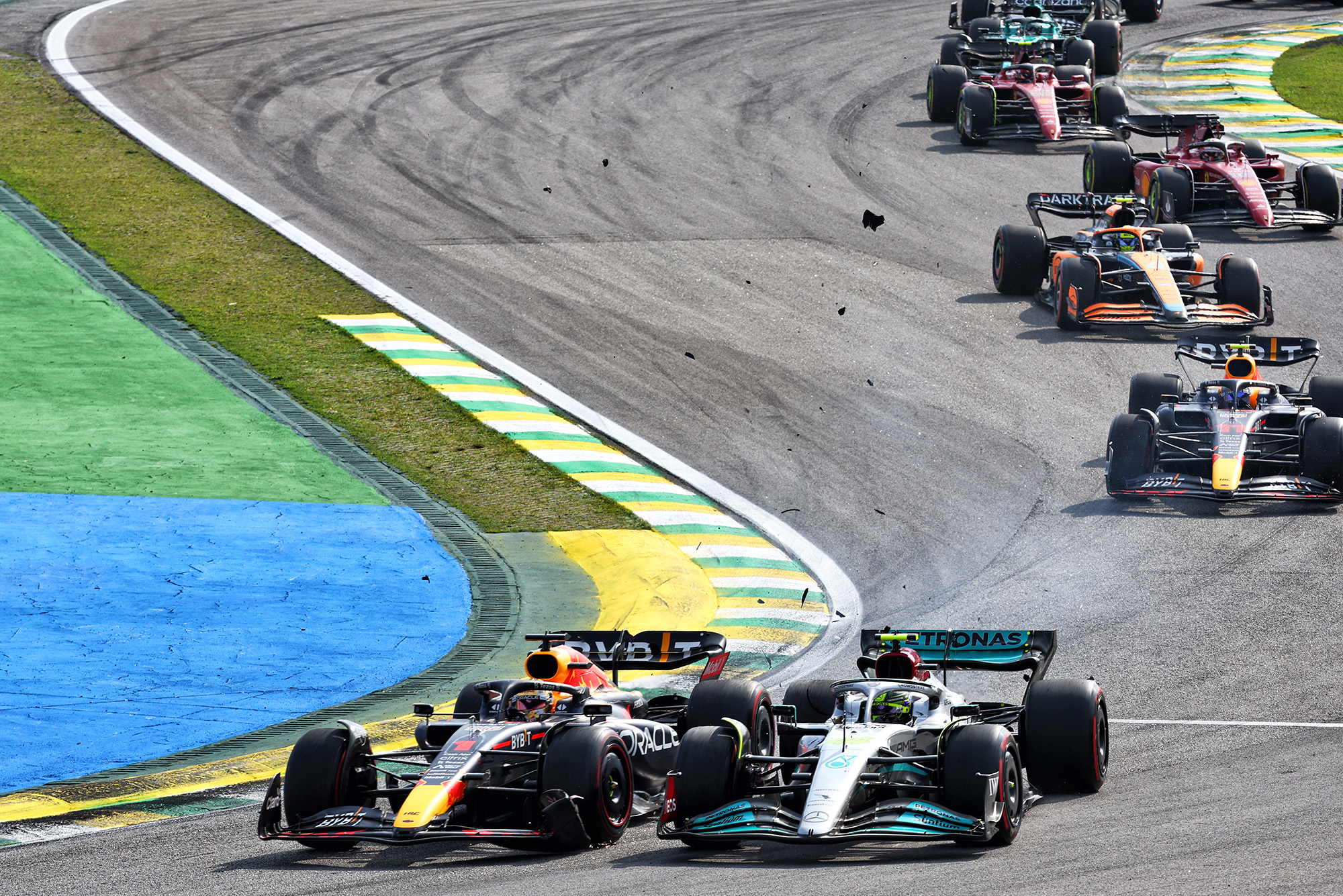 We need to allow racing, especially on the first lap or after a safety car.
From my point of view the Hamilton/Verstappen incident was a racing accident. If there was any reason to increase the percentage of blame onto Verstappen then he suffered the consequences by having to pit for a new front wing.
As for the Lando Norris and Charles Leclerc clash, then I think the Norris penalty was relatively more justified. Norris understeered into him but you risk that outcome when you try to go around the outside as Leclerc did. Again in my book it was a racing incident.
I THOUGHT HAMILTON WOULD BE PENALISED
Glenn Freeman
Of all the possible outcomes of the investigation into that clash, a penalty for Verstappen wasn't one I saw coming.
I felt that Verstappen's attempt around the outside of the first corner had got him far enough alongside to be entitled to a bit more space at the right-hander. As Max said on the radio, he couldn't suddenly disappear.
If someone had to be blamed – and it seems in F1 we're now in a situation where every collision must result in someone being declared at fault – I expected it to be Hamilton for not giving Verstappen enough space.
But what's happened to the racing incident as an acceptable outcome? Verstappen made an ambitious but legitimate attempt to pass, and Hamilton didn't want to give the place up. It was marginal. They collided, both went off track, and both dusted themselves off and carried on.
Why couldn't that be the end of it? Wheel-to-wheel racing in F1 is over-regulated now. You can't write black and white rules that fairly and accurately cover every scenario between two cars on the hundreds of different corners featured in an F1 season.
They bring out the worst in each other
Ben Anderson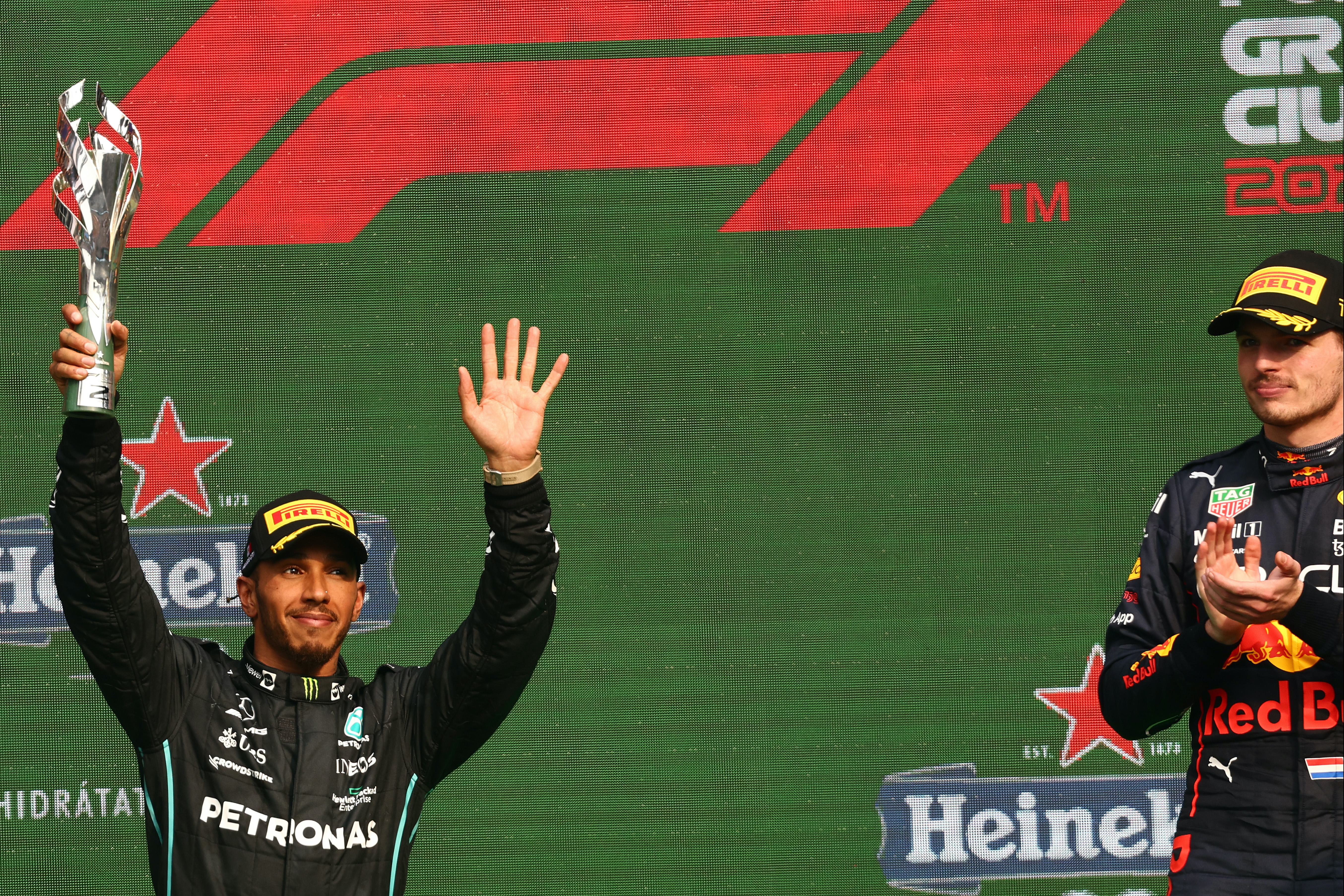 When Hamilton and Verstappen first started going wheel to wheel in situations that counted for something, I felt generally that Verstappen was being over-aggressive and asking Hamilton to jump out of the way to avoid collisions.
Verstappen is aggressive and uncompromising, and always has been. It's part of what makes him a special racing driver. Hamilton is generally more measured in his approach but he has gradually wound up the aggression levels in order to cope with Verstappen and no doubt send a message that he will not be bullied.
Where this has led us is what happened in Brazil: Verstappen trying an aggressive and risky around-the-outside pass, Hamilton refusing to give Verstappen even the remotest bit of space to finish what he started.
Verstappen should probably have backed out after running too deep into the first part of the Senna S; Hamilton didn't really need to squeeze Verstappen right over the inside kerb through part two.
As we saw with Leclerc and Norris, bouncing over a kerb creates uncontrollable instability that can easily lead to disaster. Hamilton was lucky to get away with no damage considering how much danger he put himself in. Verstappen was probably punished enough for chasing that lost cause with the damage sustained to his Red Bull without the need for the stewards to intervene and add a time penalty on top.
Almost any other combination of current F1 drivers – save for maybe Alonso and Ocon! – probably gets through that sequence without significant contact, but when it comes to Hamilton and Verstappen the mutual respect isn't there, neither is the trust, and there is so much bad history between them (and their teams and the FIA) now that it's difficult to see how things will get better – certainly in the short term. These two simply seem to bring out the worst in each other.
THANK GOODNESS THIS RIDICULOUS DECISION DIDN'T REALLY MATTER
Matt Beer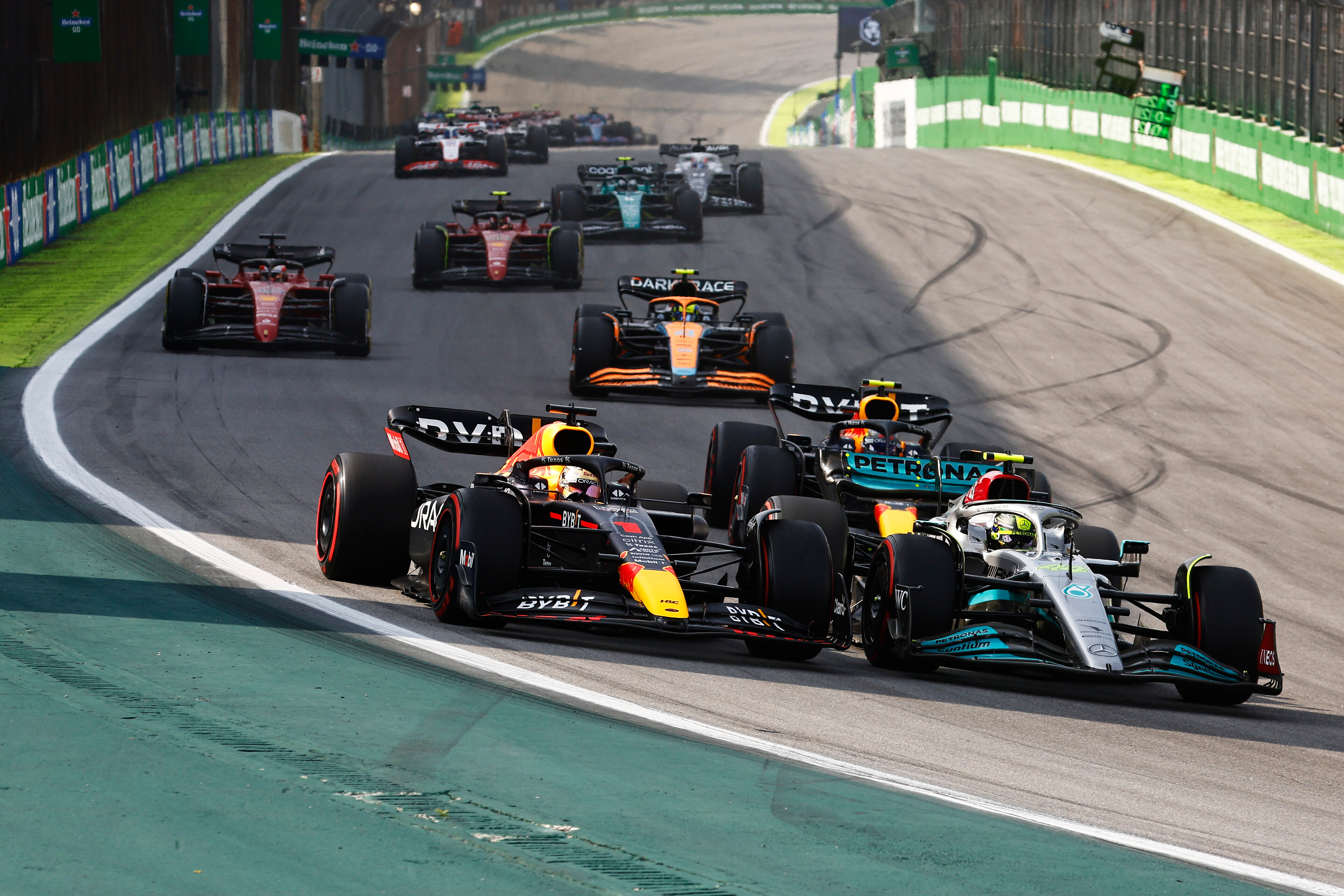 Thankfully the title battle's over and Verstappen had enough problems in the race that another 5s static in the pits wasn't going to make a huge difference to his life, so his equivalent of a mildly peeved shrug on team radio when told of the penalty was an adequate reaction.
This didn't need a penalty at all. Two brilliant drivers going to the limit and it went slightly strong. Both could've done something to avoid it. Neither did anything gratuitous to cause it. Verstappen's dive down the outside to start it all was lovely to watch.
SHOWS NOTHING HAS CHANGED BETWEEN HAMILTON AND VERSTAPPEN
Josh Suttill
This collision shows nothing has really changed between Hamilton and Verstappen since their ferocious championship fight last year. And the only reason we didn't get a clash like this so far in 2022 is because of the W13.
This is their first proper wheel-to-wheel duel (that wasn't horribly one-sided) since Mercedes has engineered and upgraded its car to a similar level as the RB18 and it ended exactly how many of their fights in 2021 did.
Time has not mellowed their rivalry as shown by Hamilton's brief verdict on the incident after the race – "What can I say? You know how it is with Max so…"
Part of me perhaps thought things might cool off between the pair now they haven't been fighting each other for a title, but all it confirms to me is that their on-track fireworks will continue for as long as they both have cars capable of fighting one another.