The upgraded Mercedes W13 featuring a bold and aggressive minimal sidepod treatment has broken cover on the morning of the first day of the Bahrain Formula 1 test.
Mercedes had been expected to bring a major upgrade for this test, with big changes anticipated in the sidepods.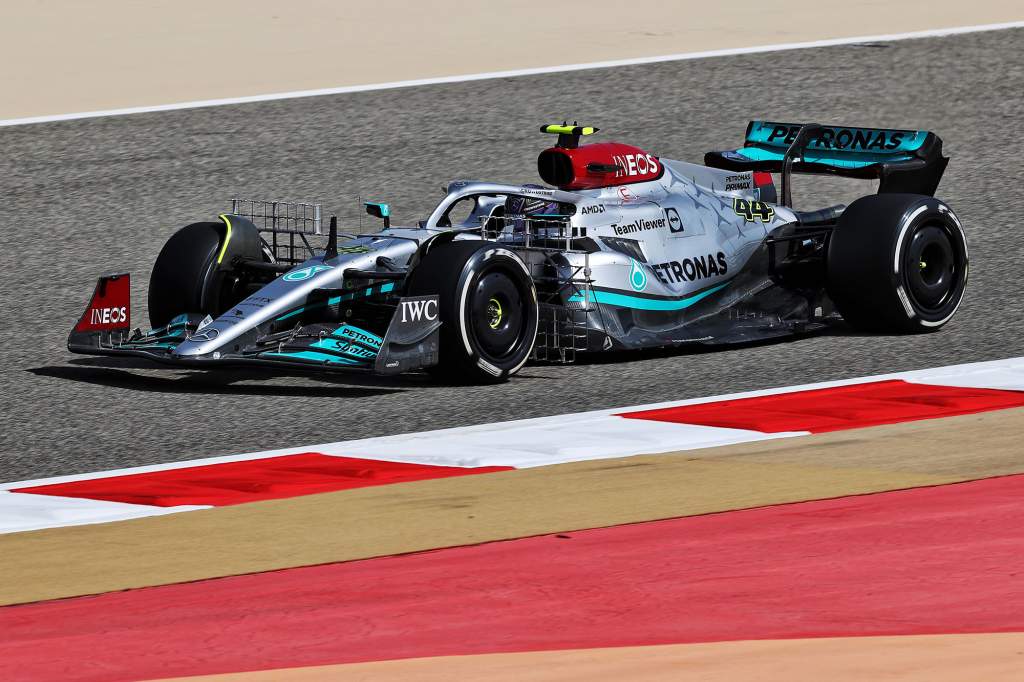 The Race understands that this latest evolution of the Mercedes W13 is significantly faster in the simulator than the previous version was during last month's Barcelona test.
The sidepods cannot be eliminated entirely, given the need for the mandatory side impact structures and cooling inlets.
But by packaging the cooling inboard and possibly a little higher in the car, Mercedes has created the space for a tightly-clad sidepod that then quickly narrows.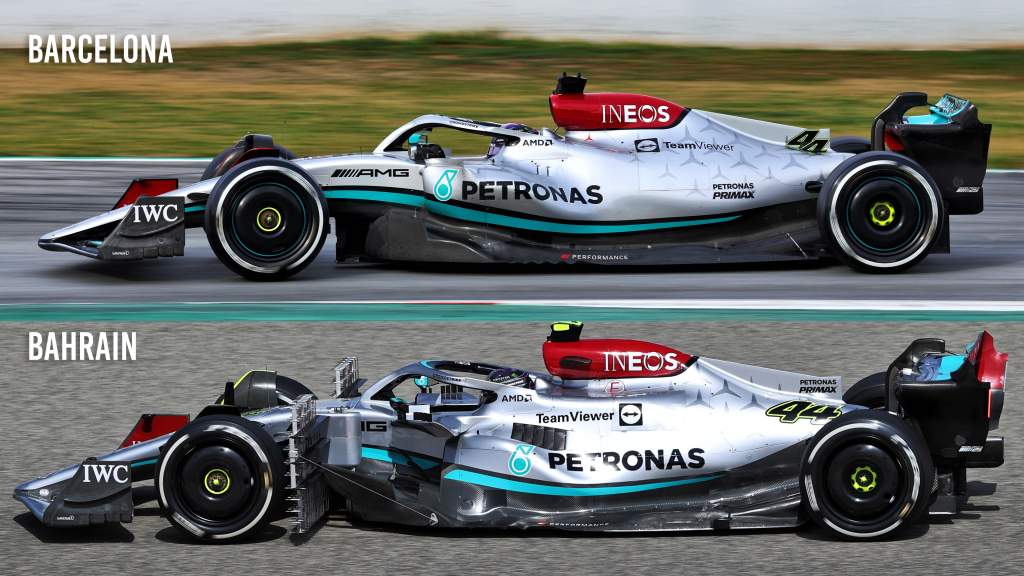 Accordingly, the engine cover features two rows of cooling gills, the lower one towards the front and the higher one further rearward.
The new package also includes a modified floor, as well as wing mirror mounts that form an independent surface at the top of the front of the sidepod.
A full analysis of the new version of the Mercedes will follow on The Race later this morning.