There are still plenty of question marks over Yuki Tsunoda going into his third Formula 1 season in 2023.
Tipped as the most exciting talent to emerge from the Red Bull junior pool since Max Verstappen, the AlphaTauri driver's issue has been producing enough high points to take the spotlight off his often very messy low points.
The Race's deputy editor Valentin Khorounzhiy recently made the case that Pierre Gasly's move to Alpine meant it would be even harder to judge Tsunoda's progress in 2023.
But on The Race F1 Podcast this week, Scott Mitchell-Malm went further, declaring Tsunoda faces an almost impossible task to fully prove himself this year now he has F1 newcomer Nyck de Vries as his team-mate.
"He's quite close to being in a lose-lose situation this year with who his team-mate is," said Mitchell-Malm of Tsunoda.
"If he beats Nyck de Vries, no one's going to care. Not really.
"The sort of broad perception of Tsunoda is not going to be enhanced massively by beating a rookie who is in his late 20s, who a lot of people haven't been that fussed about not getting to Formula 1.
"I'm not saying this is my opinion, but I think this is a fair reflection of how a lot of people see someone like De Vries coming in.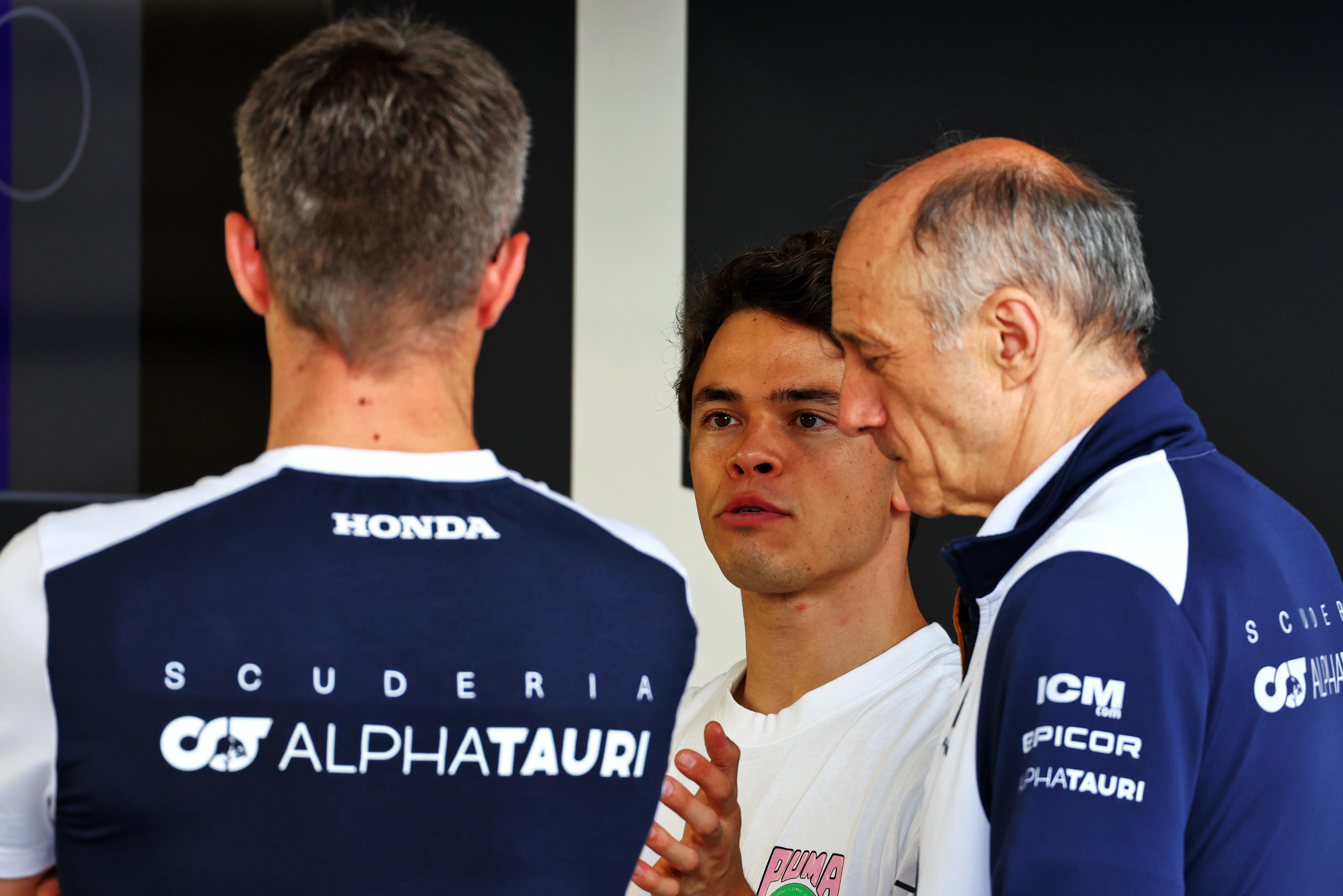 "It's a little bit like when Brendon Hartley came into Formula 1. No one sensible doubts that there's a very decent driver there who is capable of being a very good grand prix driver.
"But the external perception doesn't quite reflect that. So if Tsunoda beats de Vries, to a greater or lesser extent, who cares?
"If he loses to de Vries, I think it's damning. It's going to look terrible for him as the incumbent driver, as an up-and-comer, losing to someone new to F1 without a stellar reputation."
Only sustained superiority over De Vries would count as a success for Tsunoda, reckons Mitchell-Malm.
"The only outcome that can work is that Tsunoda has to demolish De Vries this year," he continued.
"He has to have a clear advantage over him in qualifying. I'm not saying whitewash him in qualifying with an average margin of three tenths of a second or anything like that.
"But he has to show an average advantage or a tenth or half a tenth and I think he has to outqualify De Vries more often than not.
"And when it comes to the races, I think De Vries will have moments where he is a class act so Tsunoda has to match De Vries's peaks, if not better them, and he certainly needs to be more consistent than De Vries.
"He has to establish himself as the team leader this year, and that situation is exaggerated by who his team-mate is."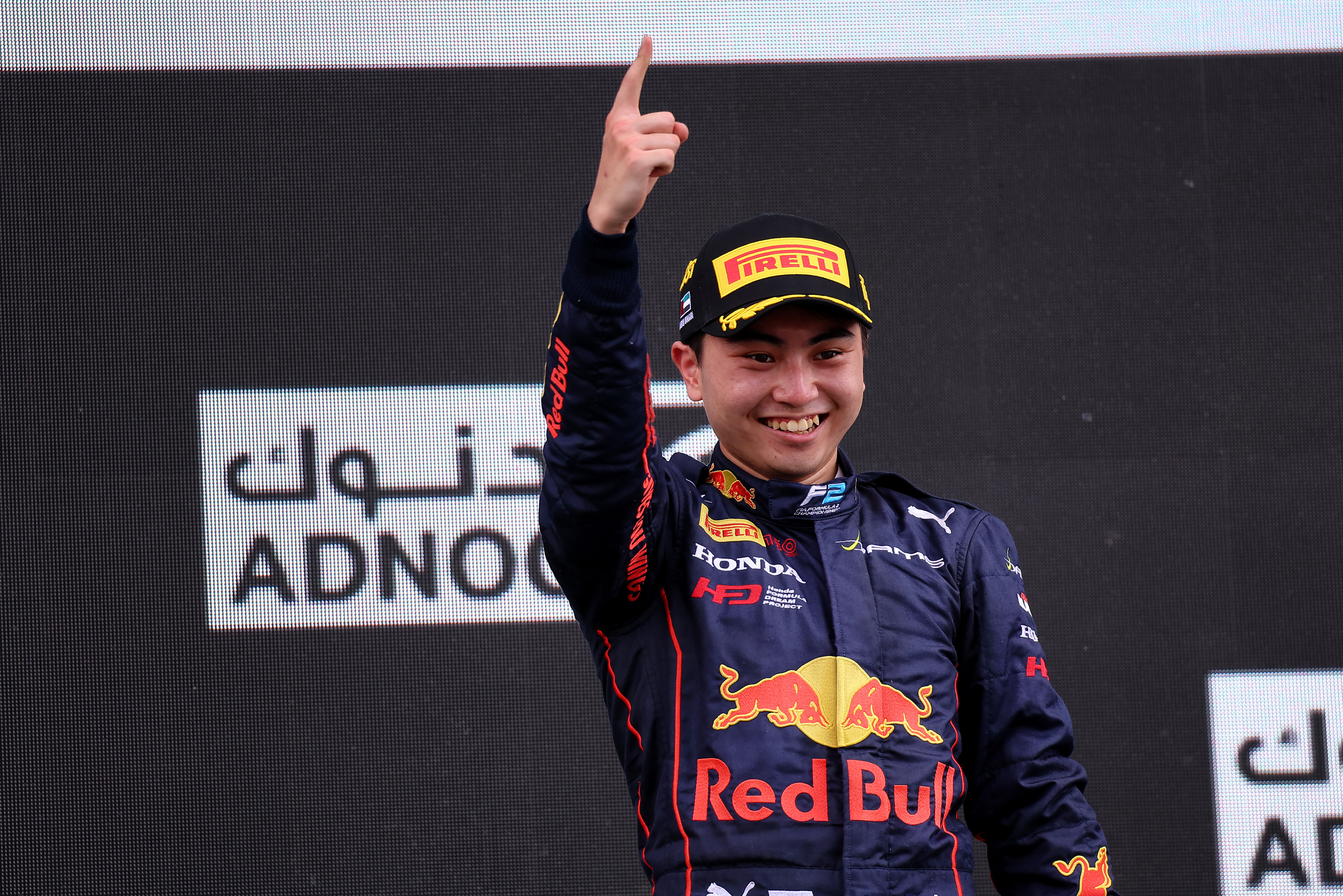 Mark Hughes added that the pressure on Tsunoda is increased by the presence of another joint Red Bull and Honda protege making a mark in Formula 2.
"If Tsunoda doesn't do it, the Honda F2 driver Ayumu Iwasa (pictured above) is next in line," said Hughes.
"It's not as though they're going to necessarily stick with Tsunoda through thick and thin.
"He really does have to perform this year. The verdict is still open on whether he has it in him, whether he just came into Formula 1 a little bit under-cooked, and now he's building up the experience he'll become the driver he looked like he was capable of being.
"Or whether it's just that's how he is: a little bit hot and cold. There have been plenty of drivers like that even when they've got a lot of experience under their belts."