Senior Honda personnel will attend this weekend's Austrian Grand Prix and undoubtedly fuel speculation about its Formula 1 future.
Honda officially withdrew from F1 at the end of 2021 although its engines continue to be used by Red Bull Racing and AlphaTauri under the Red Bull Powertrains banner, as Honda is effectively employed as a contractor to assemble and maintain the power units.
This arrangement is due to run until the end of 2025, after which Red Bull will run its own in-house engine built to new rules for 2026, most likely in partnership with Porsche.
Honda gets little recognition for the continuation of its engines as the deal struck with Red Bull last year only provides a tiny amount of branding in the form of the Honda Racing Corporation (HRC) logo on the cars.
F1 believes Honda has come to regret its decision to quit, a call made at the height of the COVID-19 pandemic in 2020 because Honda said it needed to divert financial and technical resources to developing sustainable technologies and futureproof the automotive side of the company.
Honda continues to be linked with a return to F1 in the future, possibly with the new engine rules that are tempting in the Volkswagen Group – including Porsche's expected deal with Honda's current partner Red Bull.
This speculation will not be helped by the presence of senior figures from Honda and HRC at the Red Bull Ring this weekend.
Honda's CEO Toshihiro Mibe and chairman Seiji Kuraishi, plus HRC president Koji Watanabe and HRC director Yasuaki Asaki (who heads Honda's F1 R&D department), are all expected to be in Austria as guests of Red Bull.
With the 2026 engine regulations yet to be resolved and a meeting of the F1 Commission taking place on Friday, it may be assumed that Honda will be present for those talks.
However, it appears that this is more of a courtesy visit to show support to Red Bull, which is still a Honda partner – not just via the F1 engine contractual arrangement but through the HRC/Red Bull collaboration that was announced last year.
In the past, senior figures from Honda tended to visit this race, as well as its home grand prix in Japan.
But last year's Japanese GP, as it was in 2020, was cancelled because of the COVID-19 pandemic. This is therefore the first opportunity for the most senior figures of both operations to meet after their title-winning 2021 campaign together.
So ostensibly Honda's presence in Austria ostensibly has nothing to do with a future programme, and no 2026 talks are believed to be planned.
But there is a short-term deal for Red Bull and Honda to discuss and part of that process may take place this weekend.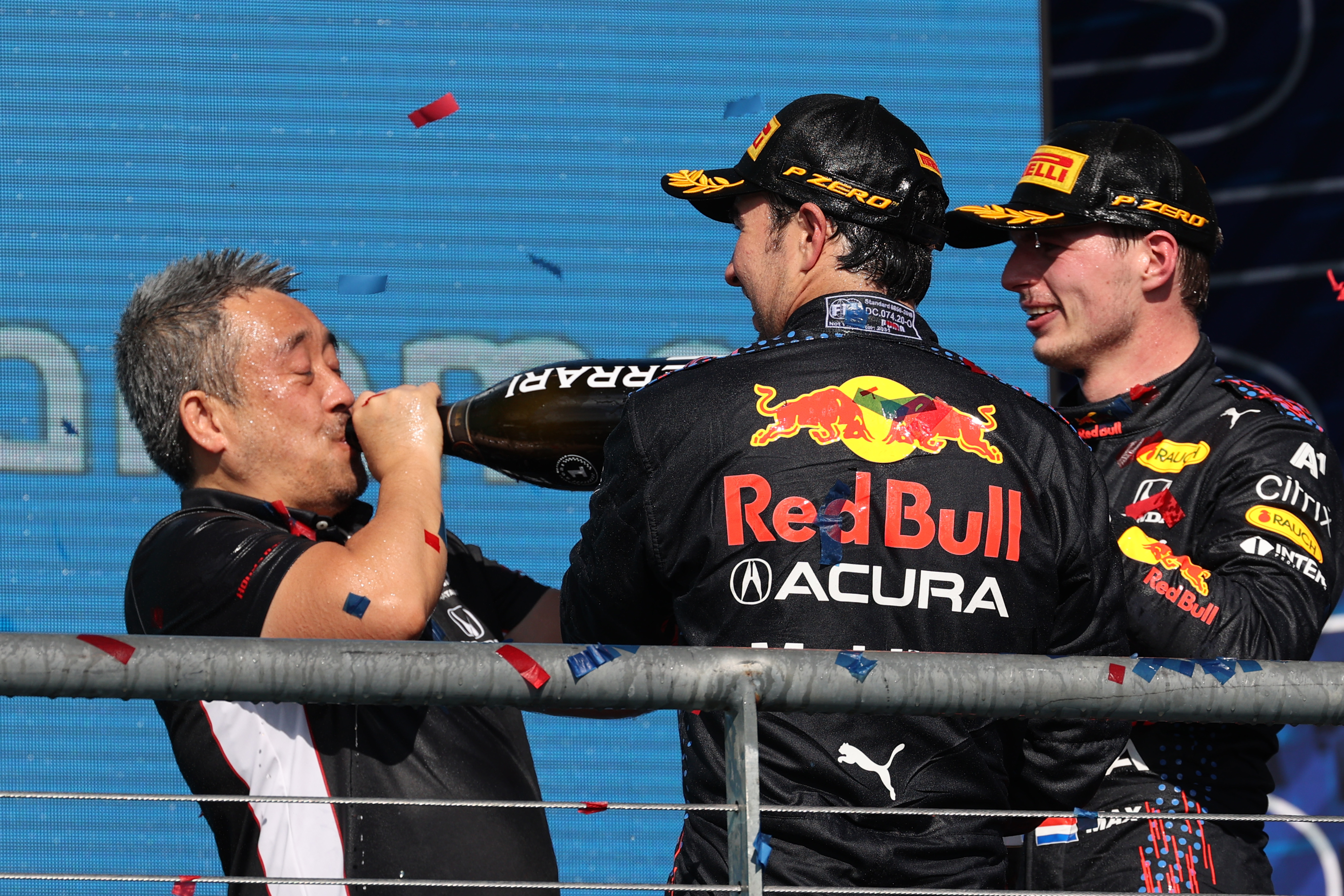 It is expected that the Red Bull-Honda partnership will be redefined for 2023 onwards, in a way that gives Honda a partial return to the F1 spotlight.
Honda's strategy around Formula 1 has been odd throughout the hybrid era. It has only ever been an engine supplier and often had minimal branding on the main cars running its engines.
The deal for Honda to continue to upgrade, maintain and supply a power unit that would never bear its name, and that Red Bull is winning with, took that to a new level.
This is almost certainly going to change for next year, although exactly how much is still to be decided.
It will come down to how prominent Honda wants to be in a championship it's not officially competing in.
But in some way, shape or form, Honda will be more visible on the Red Bull next year with either a significant amount more branding, or perhaps something as far as renaming the engine.
This will suit both Honda and Red Bull, which is seeking to put some distance between Red Bull Powertrains and the Honda continuation project.
As Red Bull will be building its first F1 engine in conjunction with Porsche for 2026, it wants to make sure it has access to all of the concessions that will be available to any new power unit manufacturers, including more money to spend and more dyno time.
The problem is that, per the original Honda takeover plan, from 2022-2025 Red Bull was meant to be running an engine under the Red Bull Powertrains name. And the other manufacturers have questioned how Red Bull can be a new manufacturer in that scenario.
Despite claims to the contrary, Red Bull never actually took over the intellectual property for the Honda engines, it just had permission to use the engines from 2022 to the end of 2025.
That IP transfer was part of the original proposal but then when Honda agreed to supply and maintain the engines from 2022 onwards, and Red Bull scrapped a plan for its Powertrains company to take over that work from 2023, the IP part was effectively dropped.
Red Bull likely hopes that making the engines more obviously a Honda product will reinforce that.
Then its argument will effectively be that it has no knowledge of existing F1 engine technology and no ability to assemble, maintain or update an F1 engine, guaranteeing those concessions for 2026.
It is likely this has been a background discussion for now although with senior figures from both Red Bull and Honda set to be on-site together for the first time in months, a face-to-face discussion about the matter would hardly be a surprise.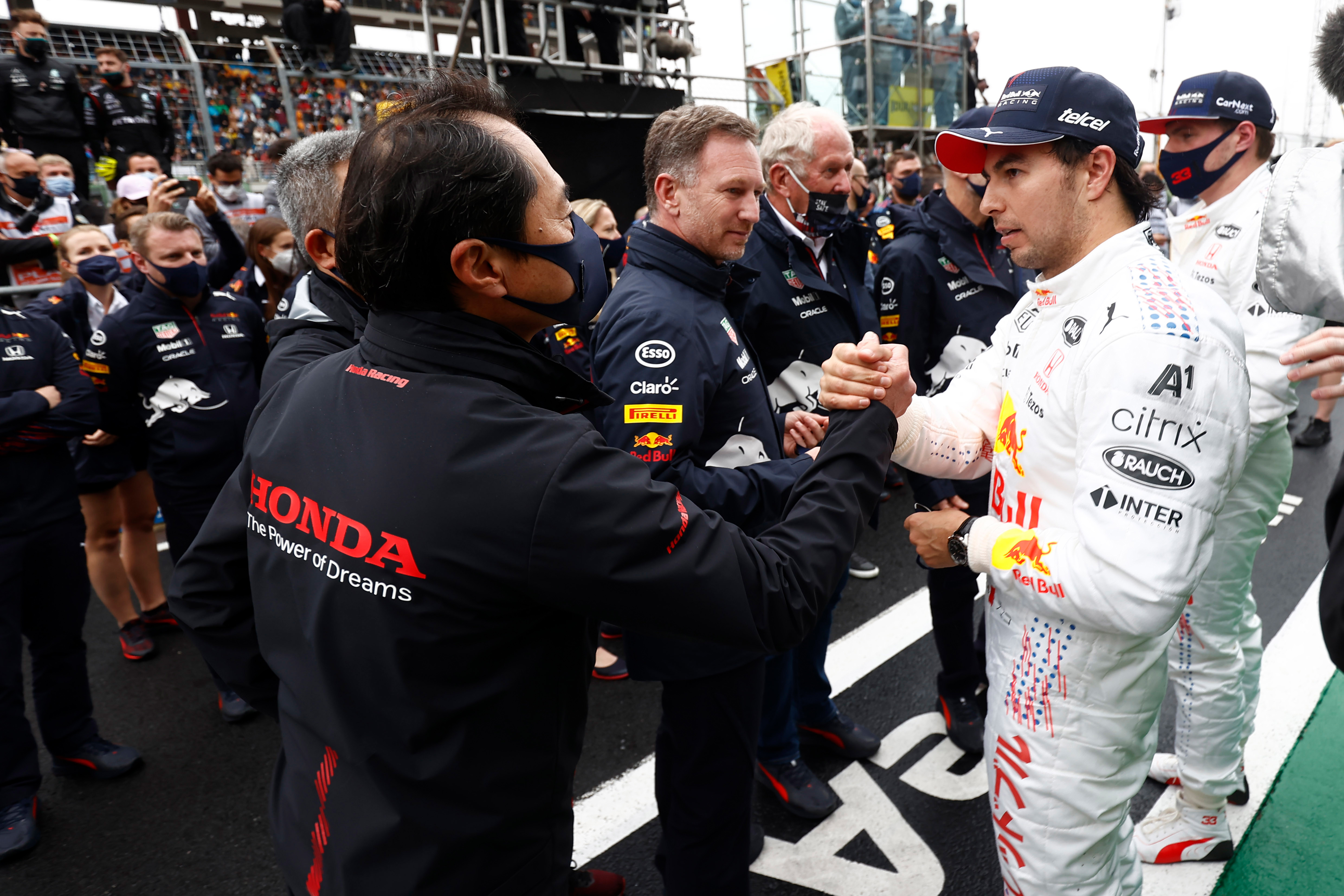 This is no sign of an imminent Honda comeback, even if a deal is done for the company to publicly 'partner' with Red Bull again, because it will still be an arm's length involvement.
But there have been hints of Honda being open to the idea of a proper return for the new power unit rules in 2026, with F1 particularly keen to encourage that, and there has at least been a suggestion internally that if Honda wants to return to F1 in the future it would need to do so as a works team, not just an engine manufacturer.
Sakura's F1 R&D work hasn't been switched off entirely alongside its maintenance of the engines Red Bull and AlphaTauri are still using.
Keeping an eye on the discussions for the 2026 technical regulations means that a decision could be made to build an engine to those rules and Honda would not be working from a standing start.
But there are many hurdles that make a Honda F1 return very difficult to envisage. One of the problems is that the F1 infrastructure Honda had outside of its Sakura R&D facility has been split up, with the establishment of Red Bull Powertrains, and there is certainly no starting point for the infrastructure required to field a works team.
There has been a suggestion that Honda could potentially buy AlphaTauri and take over Red Bull's sister team, although this seems extremely premature.
Ultimately, for anything of substance to happen regarding a 2026 Honda F1 project, Honda's board would need to take a massive U-turn and commit serious investment.
And there are clear reasons to doubt that would happen – reasons that will not just suddenly disappear just because Honda's chiefs are back at an F1 race again.