The "snobbish" attitude of existing Formula 1 teams towards the Andretti project shows it's still a "European club" that sees others as "a threat", according to Michael Andretti.
And he also feels F1 is being complacent if it thinks the Netflix Drive to Survive series has been sufficient for permanently earning an American fanbase.
Andretti's latest broadside towards the F1 establishment comes in a joint interview alongside father Mario for GQ magazine.
"I'm trying to remind them that there's 350 million people in this country, and that, yes, there's been a spike in interest here with Drive to Survive, but that they shouldn't be content with what they have," said Andretti.
"We're just skimming the surface. They've captured the interest of all these new fans—but fans are a little fickle.
"They're confident that they have the American audience now. But you need a hook to keep them in for the future. And we feel that we can be that hook.
"We're a true American team, we get a true American driver. Now it's, Oh, there's really something for the country to root for. That's where I think our value really comes in strong, to keep that fan that they just got."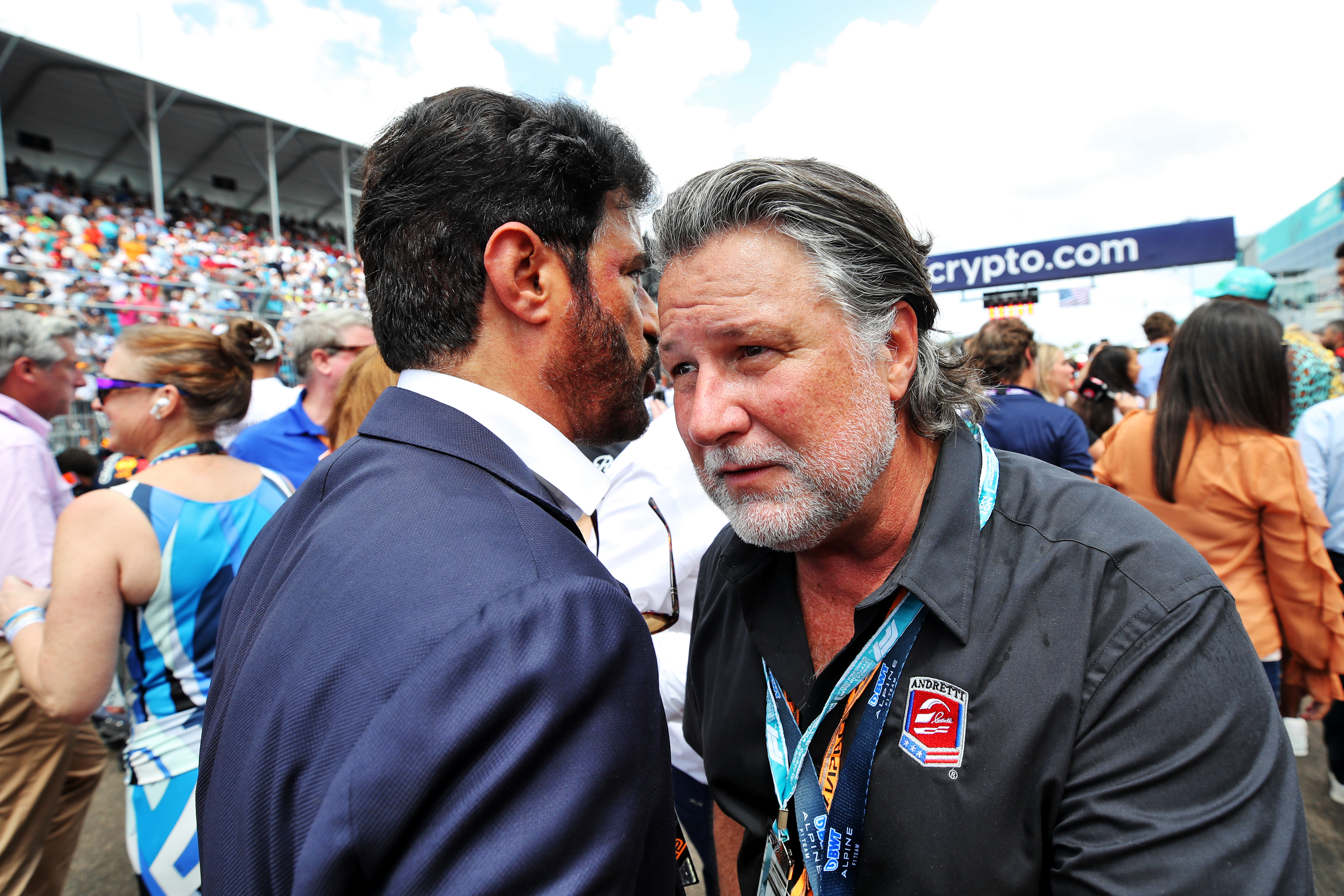 The plan to get on the F1 grid in 2024 with an all-new team under the Andretti Global banner first emerged in February after Andretti's effort to enter F1 by taking over what is currently Alfa Romeo collapsed last year.
Though Andretti submitted paperwork to the FIA about its proposal, it appears no closer to getting invited to join the series.
Current F1 teams are reluctant given the franchise model under which the championship now operates, meaning an 11th team would eat into the prize fund shares of the existing 10, and it's understood the F1's preference for an additional team would be a manufacturer project such as an Audi factory team rather than Andretti.
F1 technically has an American team already in the shape of Haas. Though it operates from a base in the UK, its official headquarters are the facility in Kannapolis where owner Gene Haas's Stewart-Haas Racing NASCAR team is based.
It is understood Andretti is also planning a European operational base for its team.
Both Andrettis make reference to Michael's unhappy F1 stint as a driver in 1993.
He joined McLaren from CART Indycar, where he'd been champion in 1991, but was dropped before the end of an incident-filled season in which he managed just one podium finish.
"It was a definite European club," said Michael of F1 in 1993.
"And I'm getting the feeling it's still the European club, the way we're being treated. Because we would be a threat. The first real international team.
"It's a very snobbish approach they're taking. Ultimately, we're going to bring more value than we're going to take away."
His father Mario, F1 champion in 1978, added: "I'm the one that has all the connections. And I don't have an axe to grind. Michael does. And some of that doesn't help him.
"You know, unfortunately, he, as a driver, had such a negative experience. He definitely joined the best team at the worst possible time. And then: circumstances…"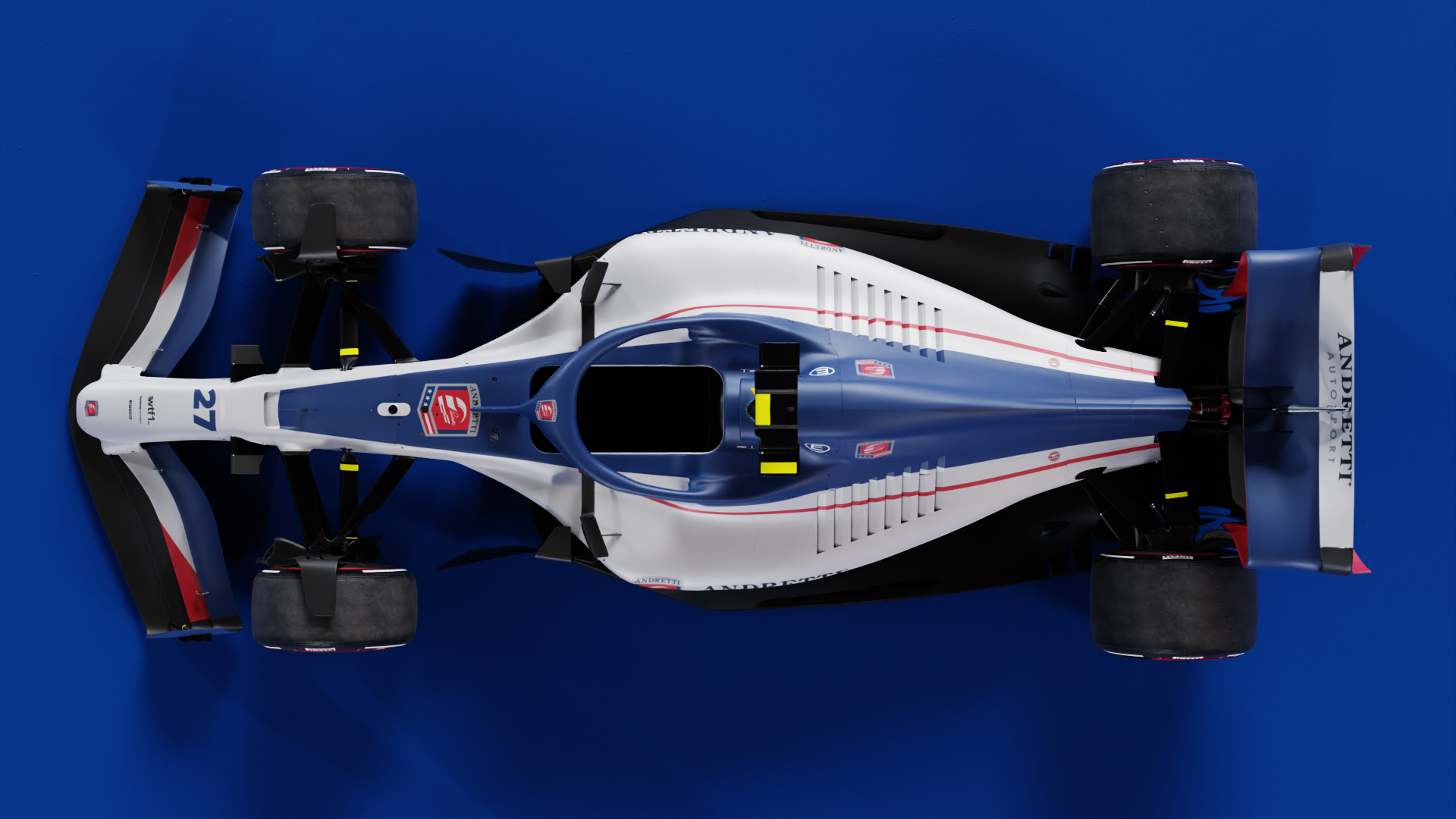 Michael Andretti toured the F1 paddock trying to source teams' support during the Miami Grand Prix in May. Only McLaren and Alpine have so far come out publicly to back the Andretti plan, and both have a degree of vested interest.
McLaren chief Zak Brown has partnered with Andretti in the Andretti United team in Extreme E and Supercars, and Alpine would supply Andretti with F1 engines via the Renault brand.
Andretti said the number of teams supporting his bid is greater than that but admitted about half the grid is resistant – which he put down to greed and self-interest.
"I think we have four or five that are definitely in our corner. But the others have their hand out: 'What are we going to get out of it?'" he said.
"That's what it's all about — and they're all being short-sighted.
"I'm saying: 'OK, you can get that now, but what about what we think we can bring to the future?'
"But they don't care about that. They don't care about the series. They only care about themselves. But that's the F1 way — it's always been that way."
Mercedes chief Toto Wolff has been one of the Andretti effort's most vocal opponents, saying it would needed to do more to prove it would bring extra value into F1.
Andretti believes Wolff is using prize fund dilution as cover for concerns about losing political influence.
"He's using that as an excuse," he said.
"But you can tell he's looking at it and thinking, 'I'm gonna have one less vote. It's gonna be one more vote against me', that's the way he's thinking about it.
"I pretty much knew what we were getting into here. You're swimming with the sharks. So, you better make sure you have your harpoon on you. I'm not naive about that.
"I was naive maybe when I went into it back when I was a driver, but probably because of that experience, I'm not naive now. Everybody's got their knife, and they're ready to stab you in the back."