Fernando Alonso believes FIA race director Michael Masi is "too soft" and has called for harsher penalties to be used after he felt he was blocked in Formula 1 qualifying in Abu Dhabi.
Alonso was knocked out of Q2 for the second successive weekend, believing that this time it was McLaren's Daniel Ricciardo that cost him a place in the final part of qualifying.
The two-time F1 champion caught Ricciardo at the final corner as Ricciardo was heading onto his flying lap, and he ultimately missed out on Q3 spot by just 0.012.
Ironically, it was Ricciardo who beat him to 10th place, but it's far from clear that Alonso would've improved even without the effect of Ricciardo's dirty air.
"I cannot believe it, we will start in his position, it's a clear impeding", Alonso fumed to his Alpine team after qualifying 11th.
🏁 ELIMINATED: Q2 🏁

Alonso (📸)
Gasly
Stroll
Giovinazzi
Vettel #AbuDhabiGP 🇦🇪 #F1 pic.twitter.com/wRcGUGH3QD

— Formula 1 (@F1) December 11, 2021
Alonso likened the scenario to Austrian Grand Prix qualifying where he was blocked and knocked out of Q2 by the Aston Martin of Sebastian Vettel, who received a three-place grid drop.
The stewards investigated the Alonso/Ricciardo incident, which left Alonso incensed after qualifying.
"Unfortunately, we don't have anybody policing this," Alonso said when asked by The Race about the incident.
"[The] race director [Masi] is too soft. If you let us play with the outlaps, it's always going to be a mess. We need a referee to protect us and at the moment, we don't have it.
"Then on the traffic itself, it's McLaren's fault, the team or driver whatever. Even if there's a lot of traffic on the outlap, you need to move when a fast car is coming. He didn't move.
"In Austria, Vettel got three places so I expect three places minimum or more.
"Our team is very sharp on telling us when a faster car is coming, so I had zero investigations for impeding in the whole year, so you also have to be sharp.
"The people that are not sharp are investigated. Normally they get the penalty, but this is another thing, it's very random."
Ultimately, the FIA elected against punishing Ricciardo, believing he "could have done little, if anything, to avoid impacting [Alonso's] lap".
Alonso launched previous tirades against the stewarding earlier this year, with complaints that "F1 has different rules for different people" at Sochi and fumed at its failure to penalise drivers for track limits abuse at the Austrian GP.
He believes the stewarding is "definitely" worse than when he last raced in F1 in 2018 with McLaren.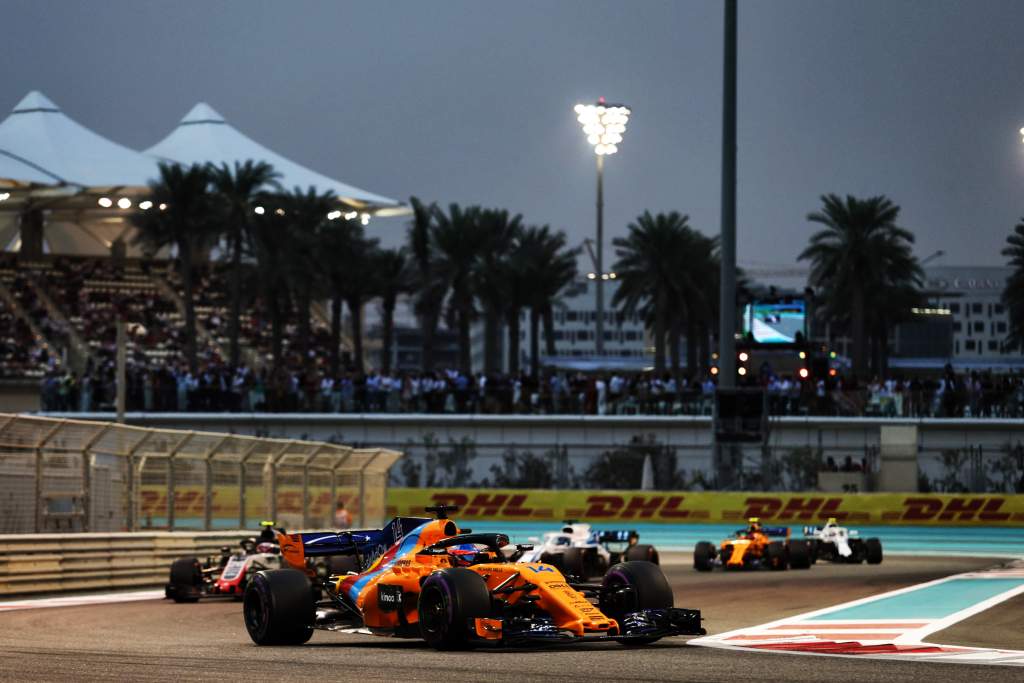 "Much worse than 2018," he added. "There are no rules. Not for the outlap, there are no minimum times to respect, there are on the first lap, a lot of strange movements off track.
"I complain the first third of the championship, then I changed attitude then I was doing the same, and now I don't have anymore races to impede anyone, it's not in my heart to impede."
Football was used as an example of the harsher penalties that Alonso expects to be used in F1.
"The issue is that we should be more aligned with the things that are right and the things that are wrong," Alonso said.
"It should be more black and white, what is a penalty, and what is not a penalty.
"They have to be harsh in some of the decisions.
"In football, when somebody makes a tackle, and there is a big penalty or whatever, there is a red card, here, they're struggling to show a yellow or red card.
"That's why we keep repeating the same bad things."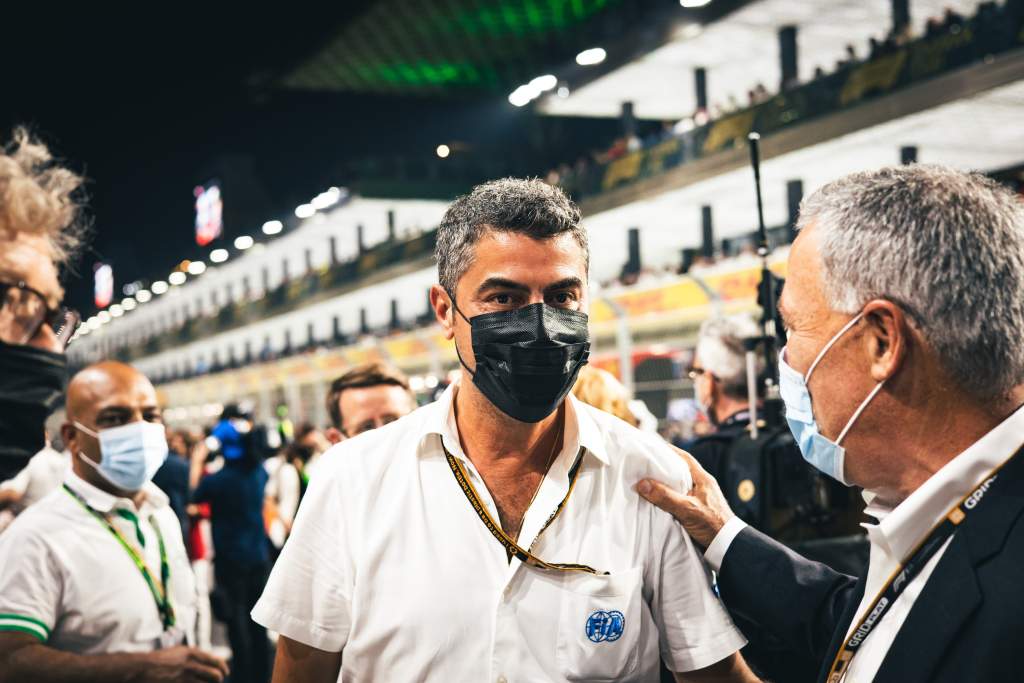 Masi, who replaced Charlie Whiting as FIA race director for F1 races following Whiting's sudden passing on the eve of the 2019 season, has come in for occasional criticism this season, particularly in the most recent, ultra-controversial race in Saudi Arabia.
However, he has also been staunchly defended by F1 sporting director Ross Brawn after that weekend.