Charles Leclerc is used to winning. And after his latest Formula 1 victory, much is the same: the feeling, the concentration, the effort. But one part, quite a significant part, is different.
A sweaty Leclerc, 'fresh' from a feisty drive from pole position, including a wheel-banging pass on the limit – or was it over it? – to defeat Alex Albon's Red Bull, isn't heading to the podium. Virtual Charles is. Real Charles is heading to the kitchen to cook some pasta.
Life in lockdown, prompted by the restrictions triggered by the COVID-19 crisis and the suspension of the 2020 season, which isn't likely to begin before July, has led the Ferrari star to try to improve his "very bad" cooking skills, alongside success after success in F1 esports events.
"White pasta, chicken," he says are on his menu. "Simulator, training, cooking," make up his days.
"At least I do them well. I'm not taking too much risk. I like plain pasta, so it's pretty boring, but I tried carbonara and that was very good. But I still need to try another."
Welcome to F1 in 2020, where the most extraordinary of drivers are revealed to be, well, rather ordinary. And that's what Leclerc wants. Sort of. The aim is to entertain a captive audience by showing them Charles Leclerc as they would otherwise never see him.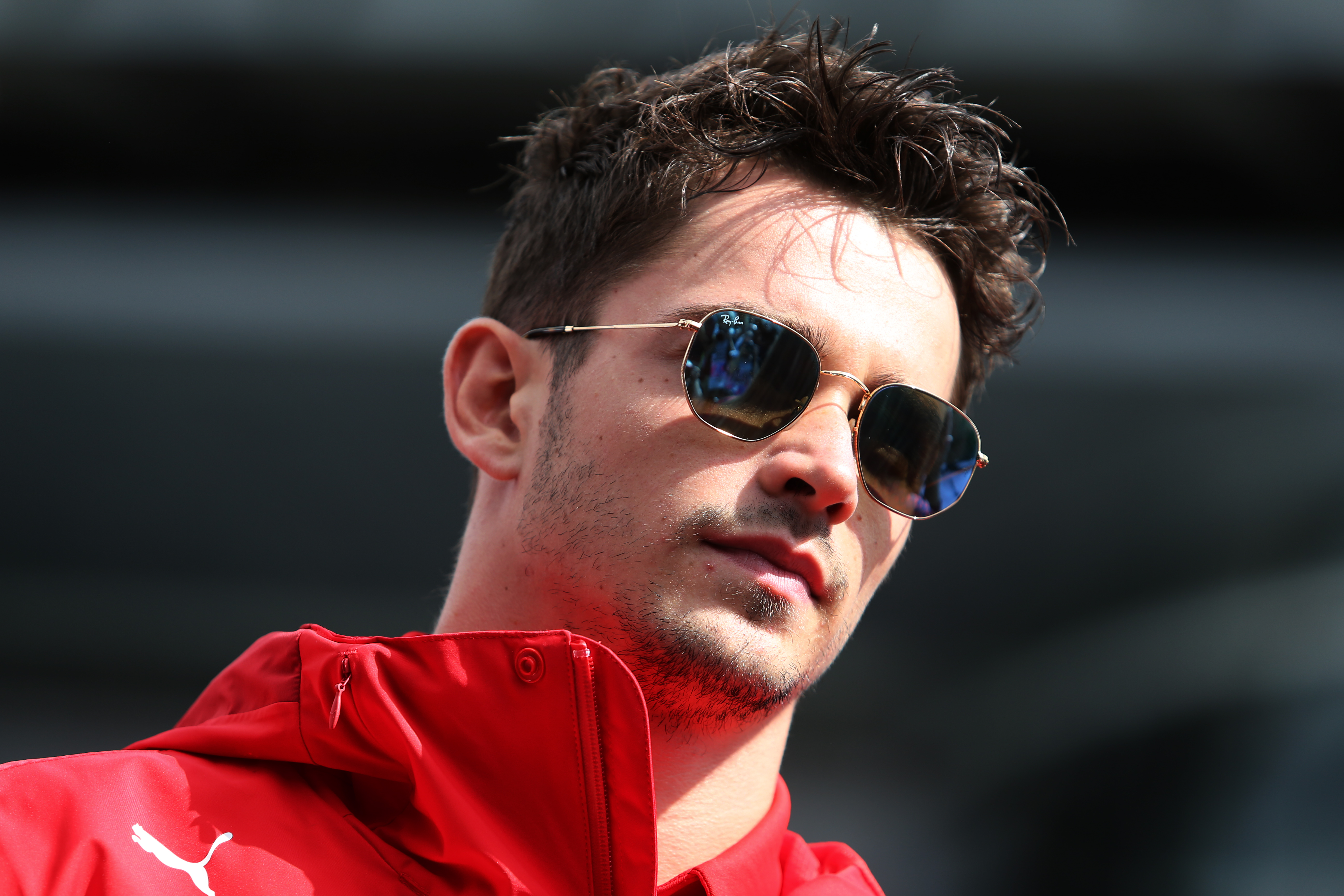 As one of F1's most exciting talents in a long time, and the future of Ferrari, on-track Leclerc is a performer by default. But there is a shield up to the outside world.
Online, Leclerc can "show a bit more of my real self, which I maybe struggle to do a bit more at the [real] races, because with the pressure and things like this, things are different".
"Streaming on Twitch was something I definitely did not expect to enjoy and I never saw myself doing that," he admits. "But actually I really enjoyed it and I think for the people that follow me it is the closest that you can get to the real me."
Tech-savvy Lando Norris was the initial comedian during this unexpected hiatus, and remains at the forefront of the online F1 movement.
Now Leclerc's quickly positioning himself as the new great entertainer with his own direct link to fans. Of course, he's better suited live streaming his F1 game exploits rather than creating a Cooking 101 YouTube series.
"At the moment my main priority is to try and entertain the people at home," Leclerc says. "Also keeping myself entertained, and try to train on the simulator.
"I'm mostly thinking about this, what ideas I can come up with to try and help the people that are home, bored, that don't have the chance as I do to have a simulator here – to try and put a smile on their face.
"I think it has worked pretty well with the things we've been doing with George [Russell], Alex, Nicholas [Latifi] and all the other F1 drivers involved."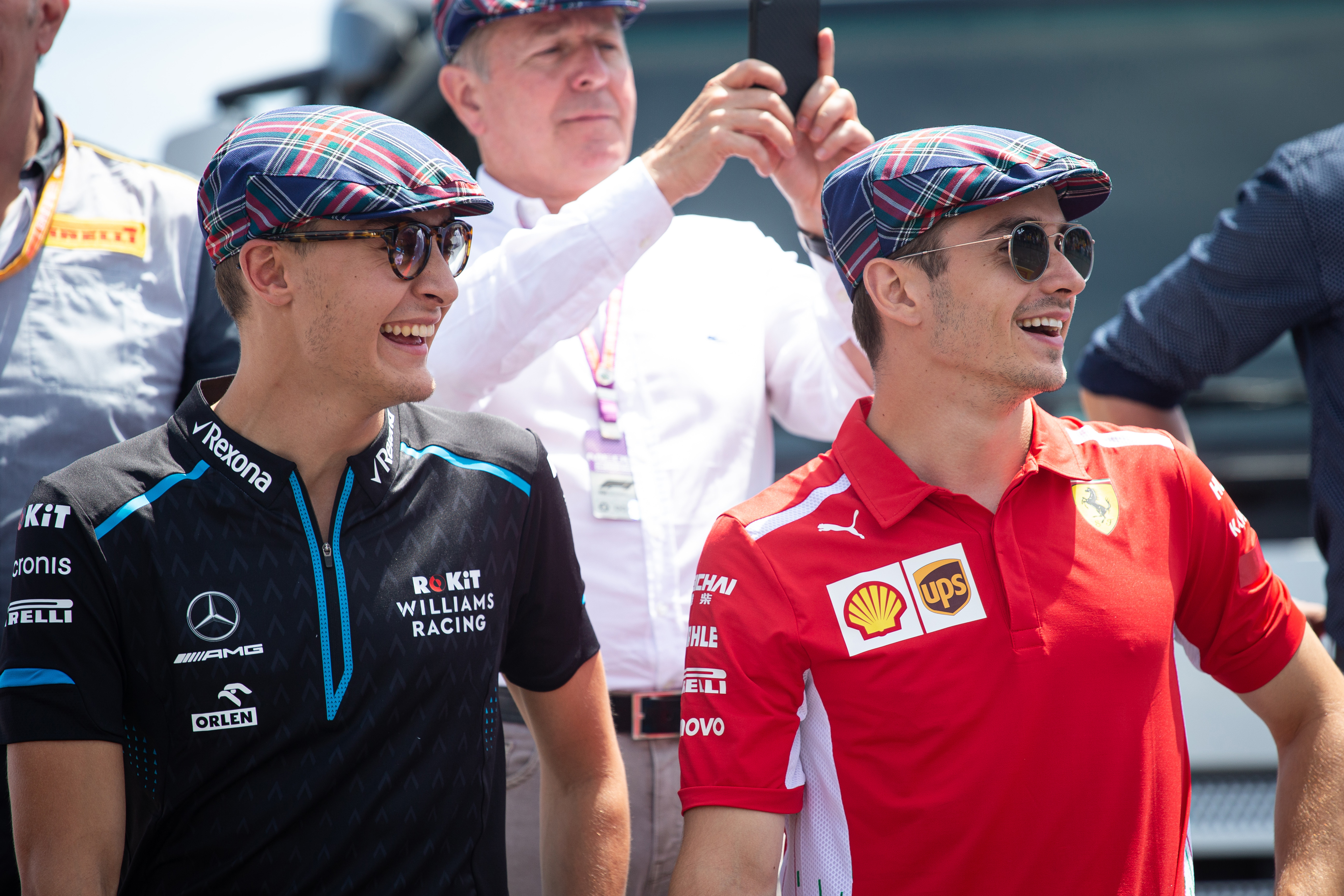 Leclerc says he was moved to take action by seeing how his family has found being contained in Monaco, speaking to friends, and recognising "it's tough times for people being at home that don't have much to do".
"To be able to race in a different way and see people smile – I've had a lot of positive reactions to what I was doing on Twitch with all the other F1 drivers, people saying it helps them going through these tough times and it will make them laugh, and that cheered me up massively," says Leclerc.
"I was very happy to see that so I'm just very happy to do it still.
"And also it helps me to be closer to the people that are supporting me and to speak to them in a different way and they can also see me in a more natural way.
"So all of this pushed me to continue this."
As documented after his debut victory in F1's official Virtual Grand Prix series, Leclerc rapidly became a simracing convert.
Since then his online profile, quite literally, has gone from strength to strength. He's winning everything he enters, rounding up fellow drivers like Albon, George Russell and Lando Norris to compete in either fun races or 'organised' championships to raise more than $70,000 for charity.
But he insists that there's a healthy mix of competition and fun that means he'd be doing this even if he wasn't, it seems, as prodigiously quick online as he is in reality. And, he promises, there are more races in the pipeline – starting with some funky reverse-grid sprint racing this weekend.
Underpinning all of this is a clear belief that this is a good way to stay sharp while waiting for racing to begin. That isn't to say that Leclerc or Norris or Max Verstappen, who snubs the F1 game in favour of iRacing, will have the edge on any driver who isn't embracing esports to the same degree.
But Leclerc thinks it is proving an asset mentally, first in terms of his mindset. "To stay focused on Formula 1 in these times where not much is happening is difficult, but I think the simracing is helping me to stay focused on the goal, and to remember that I'm here for racing, and that I'm just waiting to get back in the car," he says.
"We have the competition in mind by doing races online and this helps us to go through these strange times.
"Of course I've got somewhere on my mind the Formula 1 season, which obviously this is the thing we like the most doing and that's what I'm missing the most doing."
There are also some mental gains to be made in performance terms. Or, if not gains, then at least continuity. Many drivers have commented on how hard they find online racing because it is not as natural to them. Leclerc's ended both Virtual GPs referencing how much he's sweating, because of the concentration.
"The behaviour of the car is never going to be the same as the real ones, because we don't have G forces and the car always feels a little bit different," he adds.
"But at the end it helps me to get my reflexes right, and to train my reflexes every day.
"It might be different than the real one, but this is the closest I can get to it for now."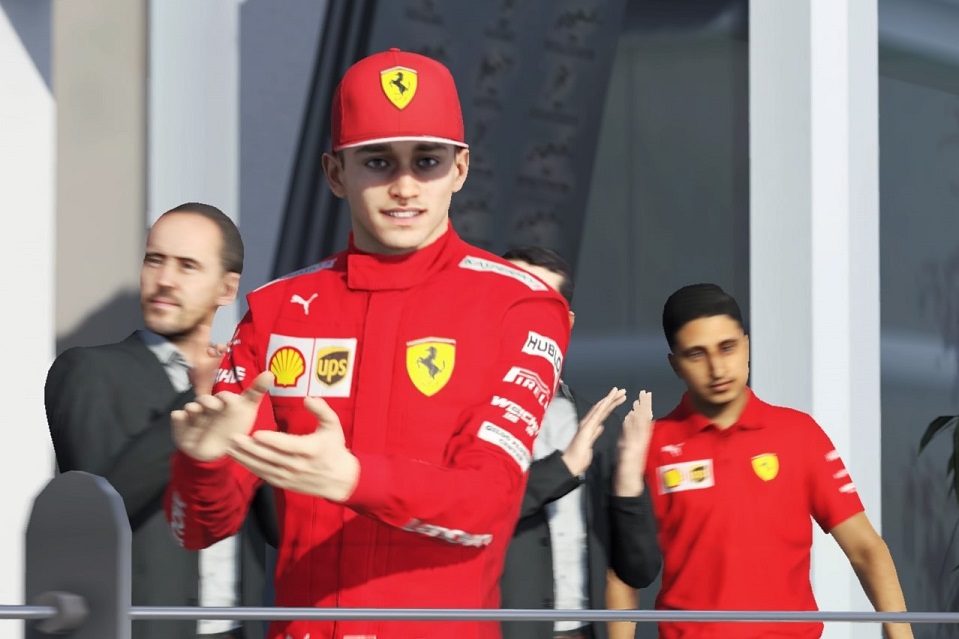 Whether that proximity ends up being beneficial to Leclerc or making no difference, his fans are grateful to be along for the ride. And this is to Leclerc's benefit, and Ferrari's, and F1's, as well.
His efforts online broadcast him to a vast audience. Many will be established Leclerc/Ferrari fans, some will almost certainly be new. But every livestream, every joke, every fumbled effort to end a livestream just endears Leclerc further.
Leclerc's an established F1 darling on-track, in the paddock and among fans, and has all the makings of a superstar. He's fast, he's aggressive, he's got something of a rivalry with Max Verstappen, he's charismatic, polite and a good-looking young man.
All he lacks is profile. He's not a fan of soundbites, he doesn't go looking for headlines.
But his stock is on an unstoppable rise, so the profile will take care of itself. In the meantime, Leclerc's new blend of charity and showmanship makes it even easier for a world that's desperate to love him to do exactly that.