Forget loyalty, forget gratitude, forget contracts – none of that matters when it comes to Sergio Perez's place at what is currently Racing Point in 2021.
The only criterion of importance is performance and, by that measure, if Sebastian Vettel is an Aston Martin driver next year then the driver making way for him must be the weaker performer of the two incumbents.
And on that basis, it cannot be Perez.
While driver decisions are always more complicated than simply picking the best person for the job, Racing Point is not a struggling team scraping by and having to take pay drivers. It rightly has grand ambitions and in as tough a competitive environment as Formula 1 is it cannot compromise in any area.
Signing Vettel would be in keeping with the team's ambitions, but doing so while keeping hold of the weaker of the two drivers it currently has is not.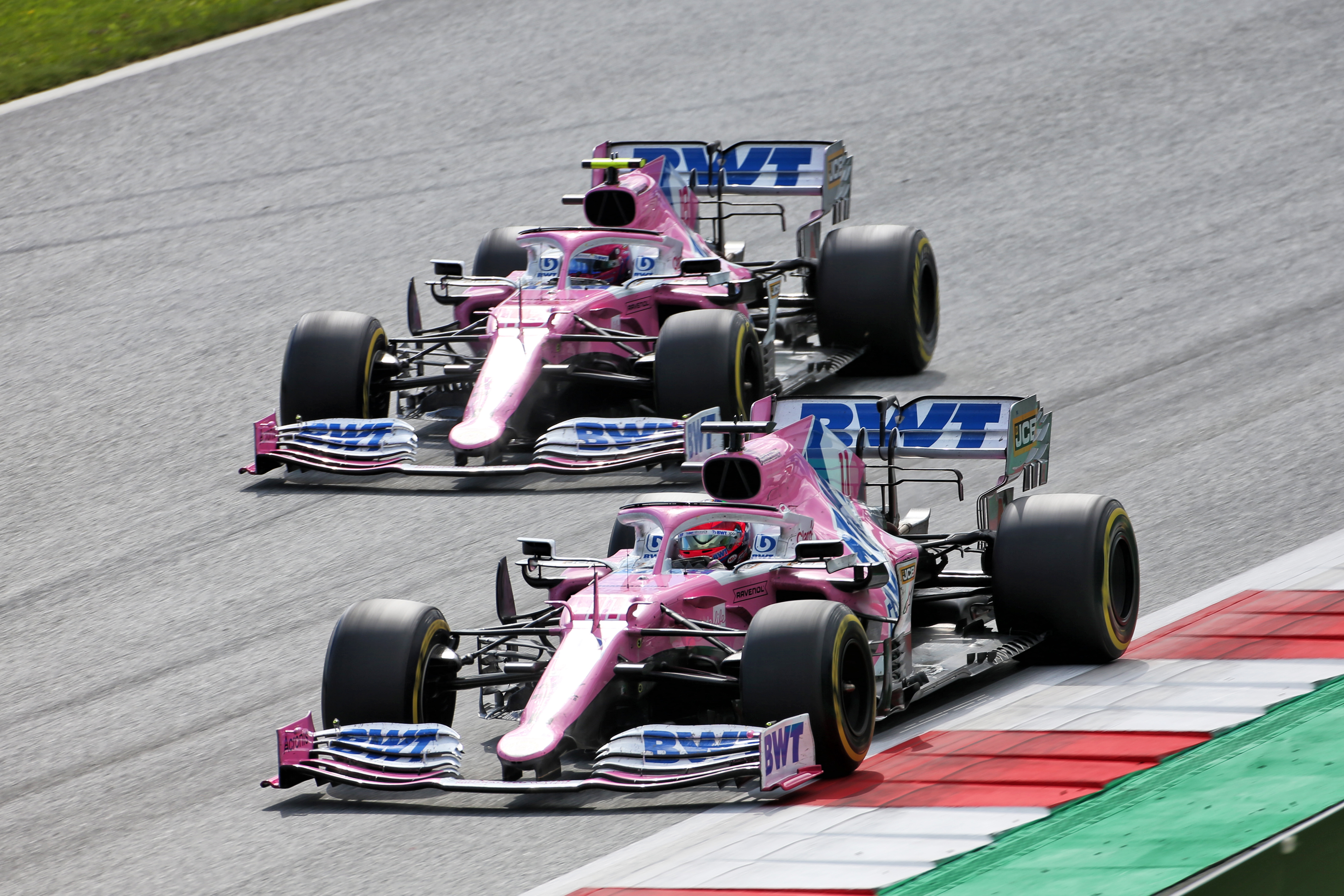 While Perez's season has been patchy so far and Lance Stroll was the stronger performer over the Hungarian Grand Prix weekend, the body of evidence currently supports Perez's case to stay overwhelmingly.
The trouble is, genealogy could prove to be the trump card.
As Perez himself reportedly put it in an interview with Movistar+ F1 after the Hungarian Grand Prix, "I'm a dad, I wouldn't kick my son out". Everyone can understand that sentiment, but in this scenario it really shouldn't apply and would be the definition of nepotism.
If Lawrence Stroll were sponsoring the team or buying son Lance a drive, that's one thing. Then it's down to the team to decide whether it needs the cash plus a capable enough driver who isn't necessarily the absolute best available. In that situation, the team's management will take the best decision for itself based on all factors.
In this situation, Stroll is in control. He owns the team and has tied it to Aston Martin, with both representing very serious projects for him.
You might say that effectively makes him a 'sponsor', but as the head of consortium that owns the team it's his job to make the best possible choices not just for himself and his son but the whole of Racing Point/Aston Martin. That's the difference.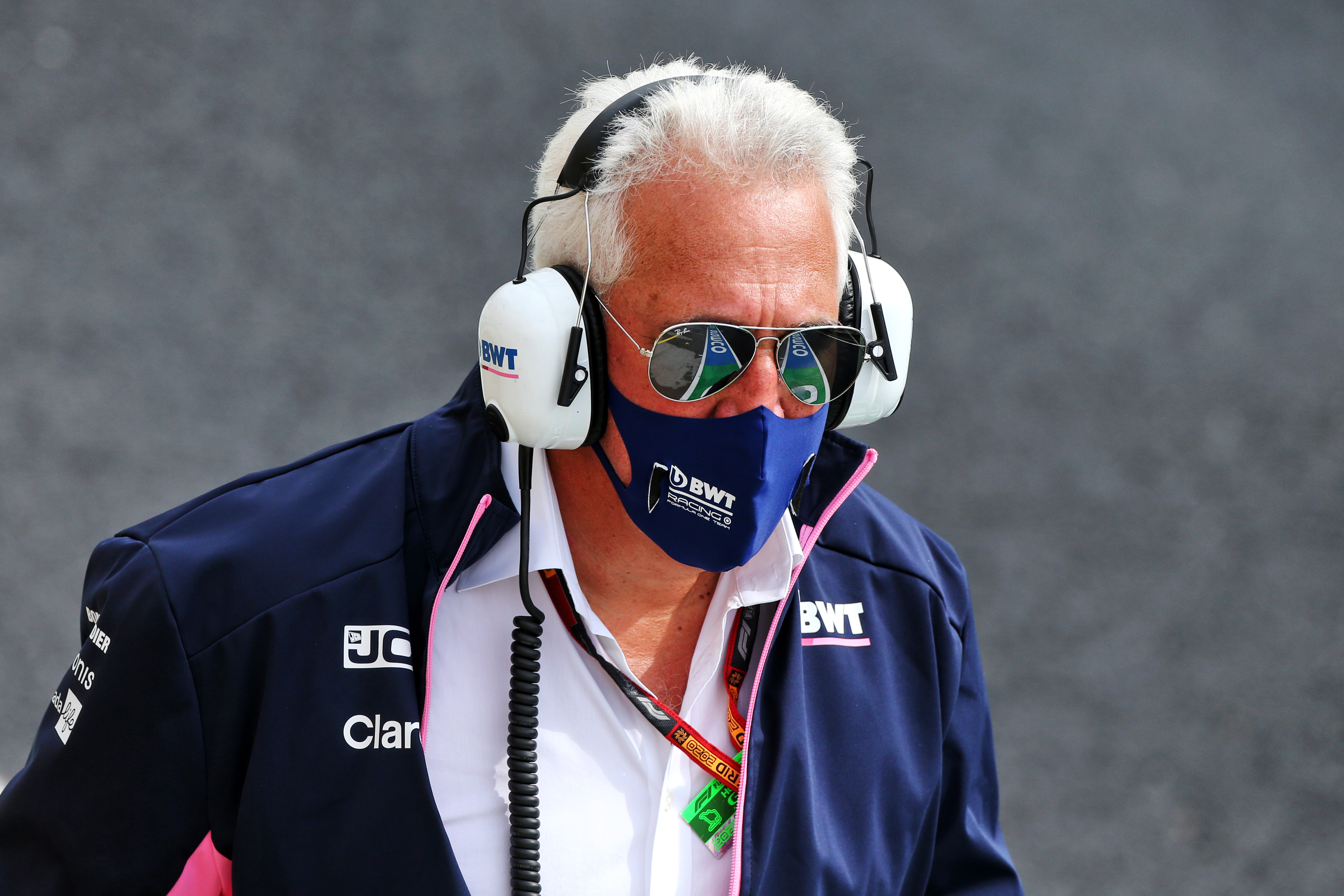 That doesn't mean he doesn't have the right to choose Stroll over Perez. After all, his train set, his rules – even though logic would dictate he should recuse himself from the decision and defer to those who run the team on the ground to make what they consider the best choice for the team's future success.
But it will hurt the credibility of Racing Point and send a message to the staff, potential sponsors, partners and the whole world that it's not necessarily an operation with the ruthless focus on success that it needs to be if Stroll is picked over Perez without proving himself the better choice.
Perez has a huge amount to offer. His reputation as F1's 'King of the Midfield' – a moniker he doesn't like – is well earned. But this should not be used as an argument to suggest he can't cut it at the front because he's simply never been in a team that has finished in the top three of the constructors' championship.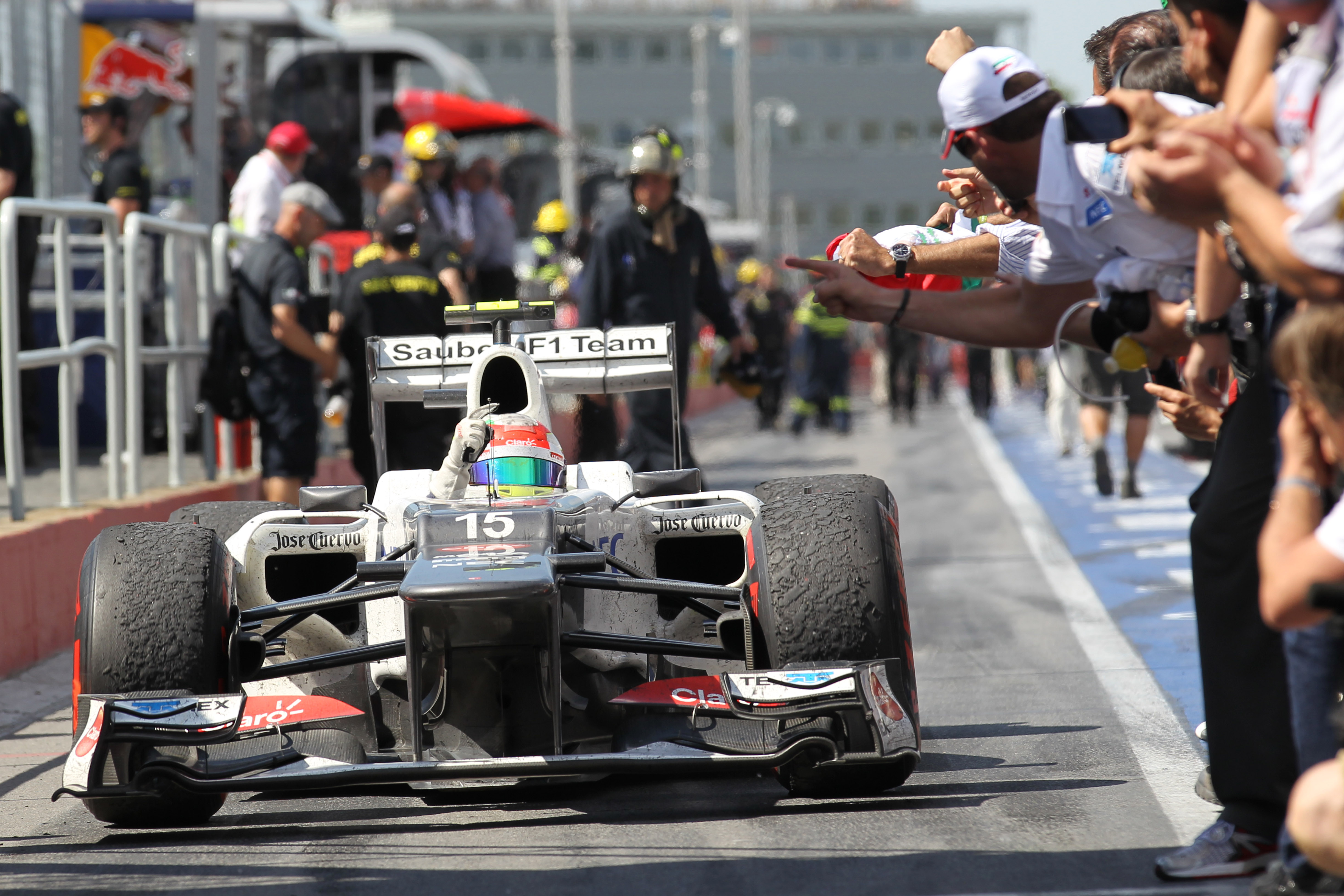 This is a driver with eight F1 podium finishes – all in limited machinery – and who has regularly thrived at the front of the ultra-competitive 'Class B' that has emerged in recent years. He was the second-highest points scorer in that virtual championship last year in what was the ninth-fastest car of 2019 on average.
A brilliant executor of races, who technical director Andrew Green referred to as having a "built-in traction control" thanks to his sensitivity, Perez has a consistent record of delivering to a high level that is perfect for the style of F1 racing today. For Vettel, he would be a perfect support act and, in fact, if a top team today were looking for a strong number two driver capable of scoring heavily and winning on their day, Perez would be high on the list.
This is the bar that Stroll must clear in order to justify being kept ahead of him. And it's not unreasonable to ask him to do so. Perez always focuses his set-up approach towards Sunday, but even so has never been a superstar qualifier in F1. But he's nonetheless a decent qualifier, one who came out pretty much even against Jenson Button at McLaren in 2013 – and Button was a driver who had a handy record even up against Lewis Hamilton on Saturdays.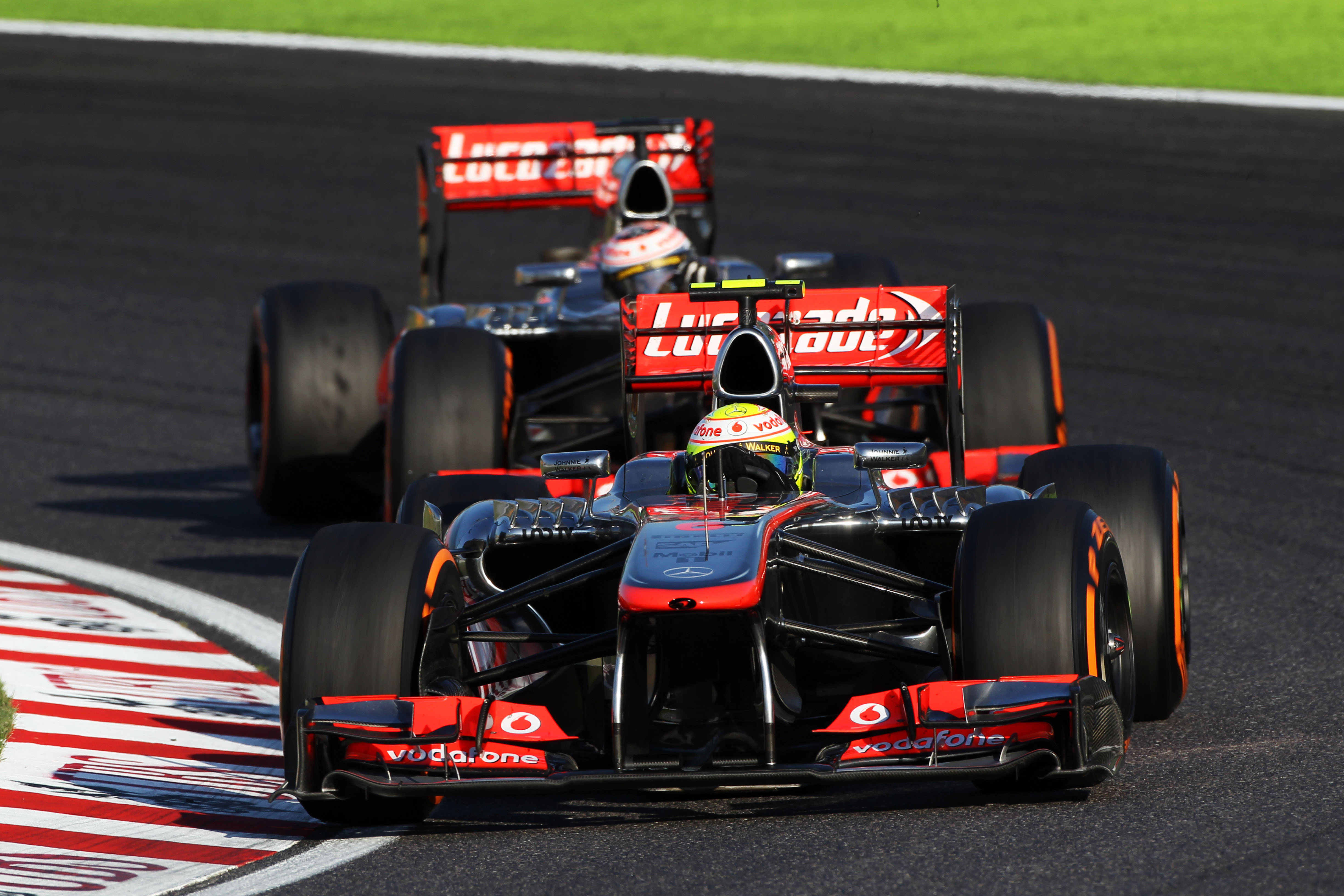 But Perez is not Hamilton or Max Verstappen. He is a fine grand prix driver, by my reckoning the seventh-best performer based on the 2019 season, which means an up and coming driver like Lance Stroll needs to be consistently performing at the same level or higher if he's to be considered a star of the future.
Stroll can justifiably point to a lack of confidence in a tricky car last year and during his time at Williams. That has been solved in 2020 by a car that is not only very quick but is also driver friendly.
Unless Stroll conclusively outperforms or matches Perez, there's only one performance-driven decision that can justifiably be made
But what he now needs to show is that he is on a steep upward curve. So far, Perez was conclusively the stronger driver on qualifying and race pace in the dry in the two races at the Red Bull Ring – although Stroll was stronger in the wet qualifying session.
While there is an asterisk against the Hungaroring weekend because Perez was feeling below par physically, we can only judge Stroll on what he did. And he qualified third – the best that car was going to do – and delivered a solid race drive to fourth.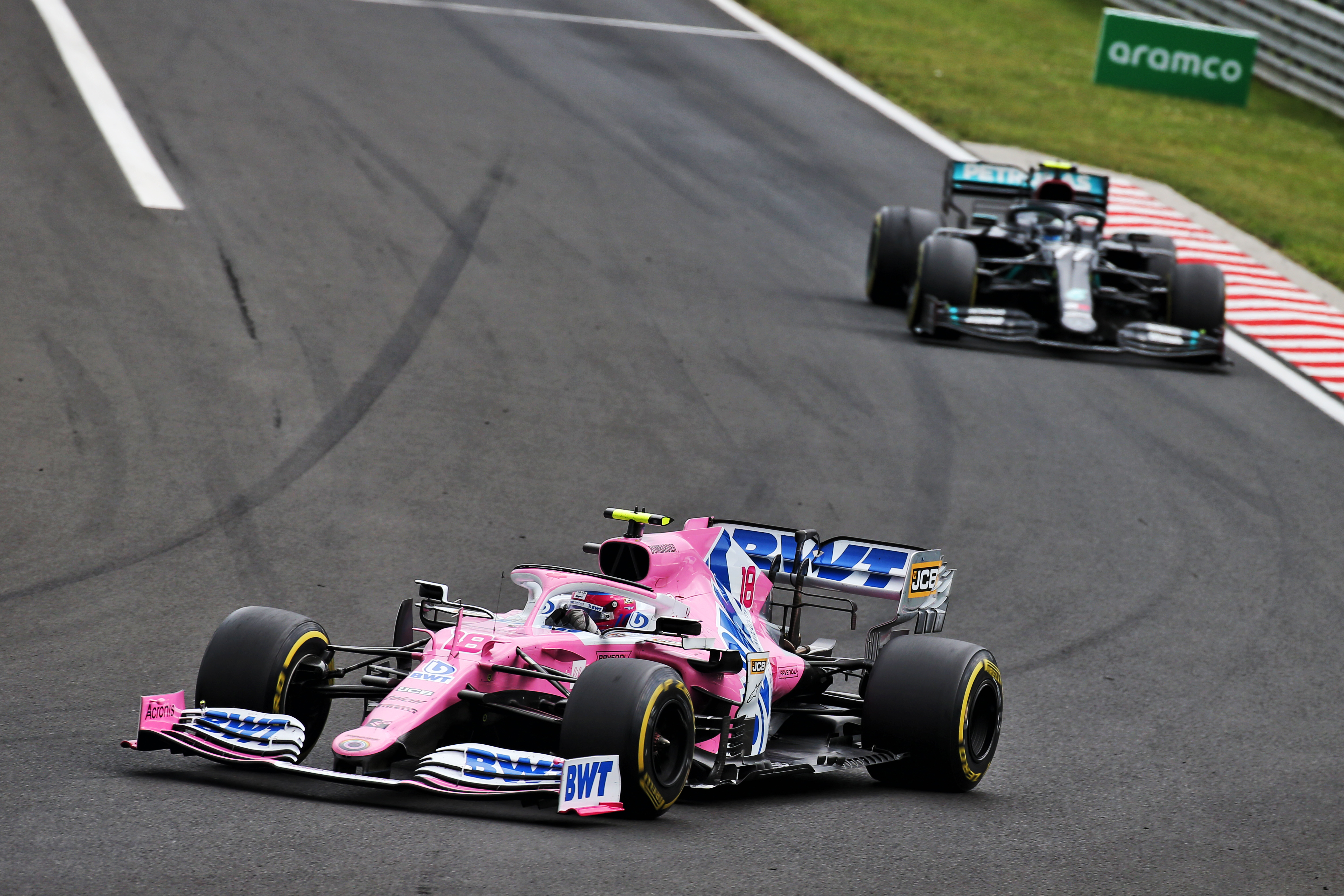 But even if we take the most generous possible interpretation of his performance that weekend, one swallow does not make a summer and he does already have three seasons in F1 under his belt. This means Stroll does not get the leeway a less experienced driver would have in terms of judging them by their peaks rather than expecting those dots of performance to be joined up.
The team has backed Stroll publicly and team principal Otmar Szafnauer called Stroll's third on the grid in Hungary a "confidence-builder". That may well prove to be the case, or it may not, but Stroll's body of work so far is still not close to the quality of that of Perez. And that's the problem.
Right now, there's only one conclusion of a comparison of the performances of the two – that Perez would be the stronger performer alongside Vettel next year. That evaluation might change if Stroll does raise his game and perform consistently well, but there's currently no reason to bet the farm on that happening.
He is a driver with ability, potential to be exploited and is categorically not the no-hoper some criticise him as, but he's yet to prove he's anything more than a solid grand prix driver.
If Vettel does sign up, it's up to Lawrence Stroll what he decides to do. But unless between now and then Stroll puts in a string of weekends where he conclusively outperforms or matches Perez, there's only one performance-driven decision that can justifiably be made.
Anything else is nepotism and will weaken the team.