The entirely correct decision to cancel the Australian Grand Prix meant some of Formula 1's biggest pre-season talking points were reduced to being lost controversies in Melbourne.
F1's attempt to race on amid the coronavirus pandemic eventually came up short, as the fall-out from a McLaren team member testing positive for Covid-19 meant the cancellation was inevitable.
Nobody doubts that the right call was made, but it did mean that a potentially bountiful harvest of big stories was never reaped.
By the time you read this, 'the race weekend that never was' would have ended hours ago.
Here, the Race's F1 journalists explain three potential controversies that were lost as a result.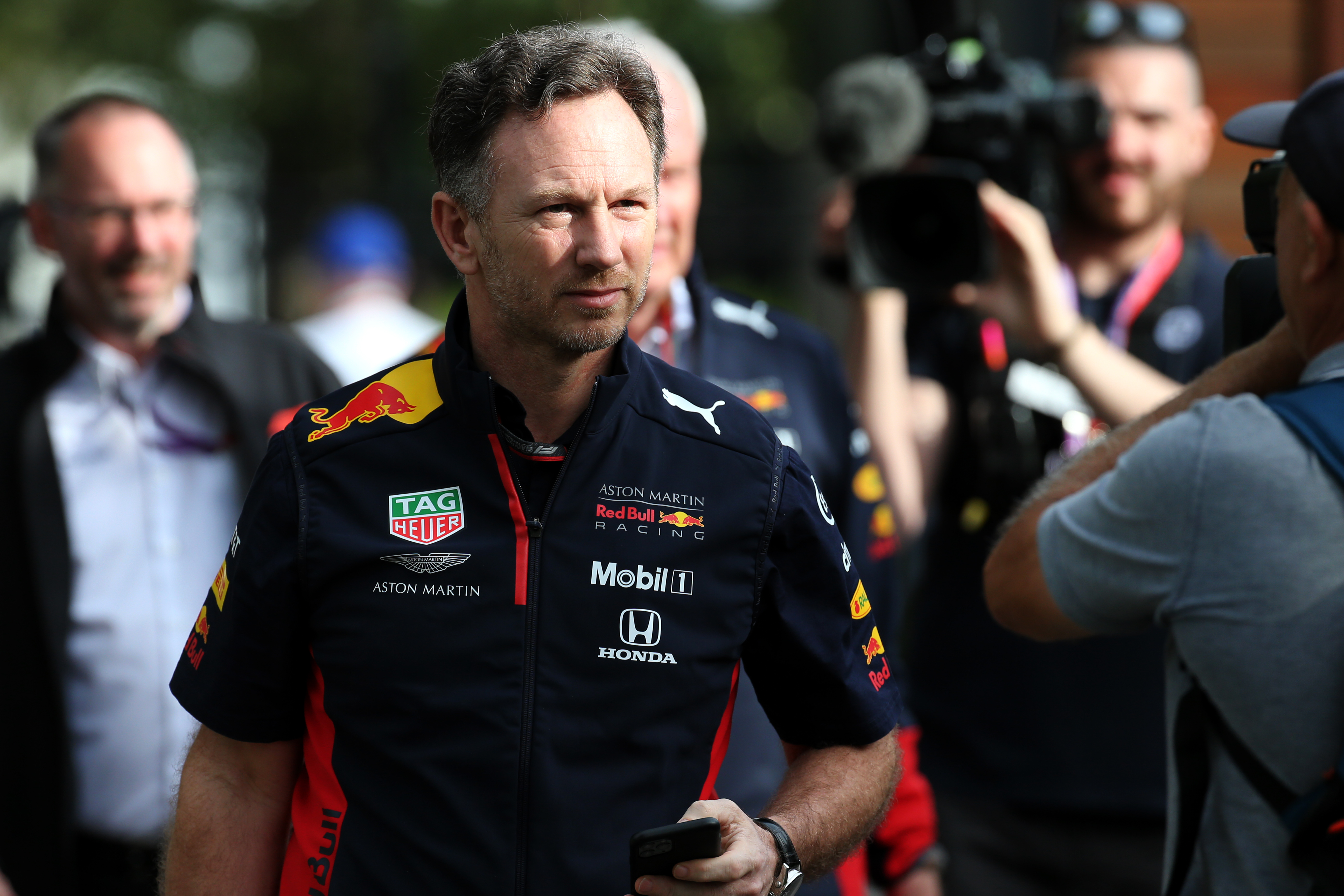 Red Bull vs Mercedes
Red Bull was adamant in Melbourne that if it saw Mercedes was using its DAS (double axis steering) system, it would protest it.
"We believe the steering is for turning left or right," said team boss Christian Horner. "Not for moving backwards and forwards to adjust other parts of the car."
The grounds on which Red Bull would protest it are not known for certain, but may centre around whether it constitutes a change of suspension settings and therefore breaks the parc ferme rules.
Or perhaps Red Bull might contend that its purpose was aerodynamic.
Although the FIA was consulted by Mercedes throughout the development of the technology and has not expressed any objection to it, that does not prevent any team from making a protest to the race stewards, specifically outlining the grounds of its objections.
This can then be heard by the FIA and could lead to a change of opinion and a different ruling.
Therefore we never got to see whether Mercedes would run the DAS on a race weekend, or what the benefits or consequences could be if it did.
The other way a team might test the legality of a feature is to make a query to the FIA, which can lead the FIA to issue a new technical directive.
Red Bull queried the Mercedes rear wheel ducting in such a way that the FIA responded with technical directive 014/20 before the Melbourne race weekend.
This outlawed any ducting outside the prescribed area that channelled air into the wheels, regardless of it was directly for braking or, as Mercedes insisted, tyre temperature control.
Mercedes was forced to modify its duct to make it compliant to the new ruling.
– Mark Hughes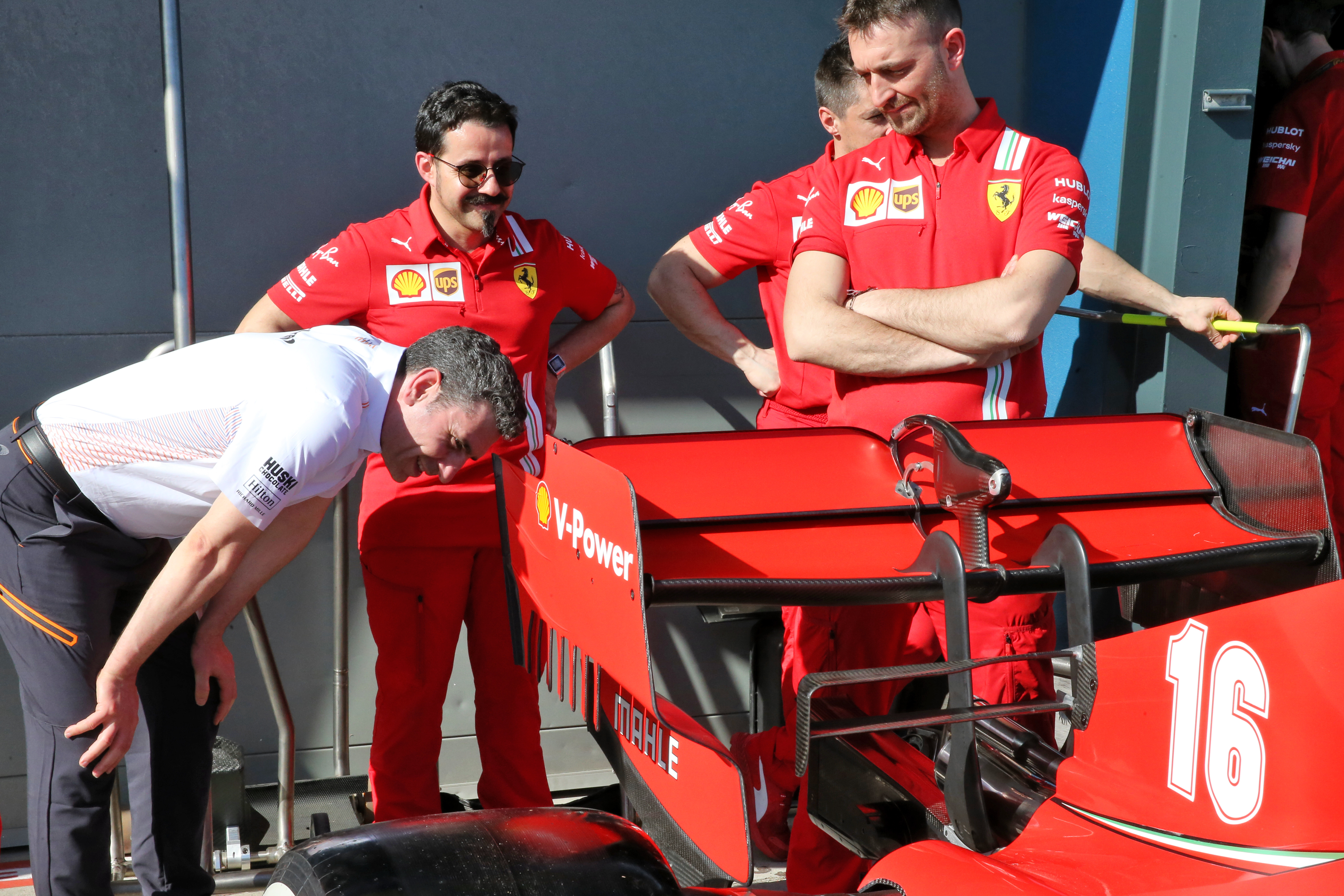 The Ferrari engine saga
The coronavirus saga overtook an issue relating to 2019 as the big off-track talking point leading up to Australia.
For a long time after the FIA released a statement at the end of testing attempting to draw a line under Ferrari engine legality saga of 2019 by coming to a confidential settlement, this was F1's hottest topic.
It should have been centre-stage in Melbourne, at least until the cars appeared on-track, because seven angry teams that wrote to the FIA demanding greater clarity received a joint response from the governing body and F1 chief Chase Carey.
This response reiterated the FIA's original position of judging the agreement to be in the interests of F1's image and something it was empowered to reach within its regulations, with the teams understood to be considering their next move.
However, this has not come to pass. It is thought that, at the very least, it was considered more appropriate to leave the issue until after the Australian GP given the coronavirus concerns.
Other factors may well be at play that determine how severely this is followed up, but we know Red Bull, at the very least, is still deeply troubled by the situation and feels it may be owed lost earnings from not beating Ferrari in the constructors' championship.
And as Mercedes driver Lewis Hamilton pointed out, it's hardly a simple or harmonious situation.
"It could have been handled better," he said. "All the teams are different in their performance but you want to feel that you are playing on fair grounds.
"So that's the approach that we have. I don't want to add too much to it because it'll just get me in trouble…"
– Scott Mitchell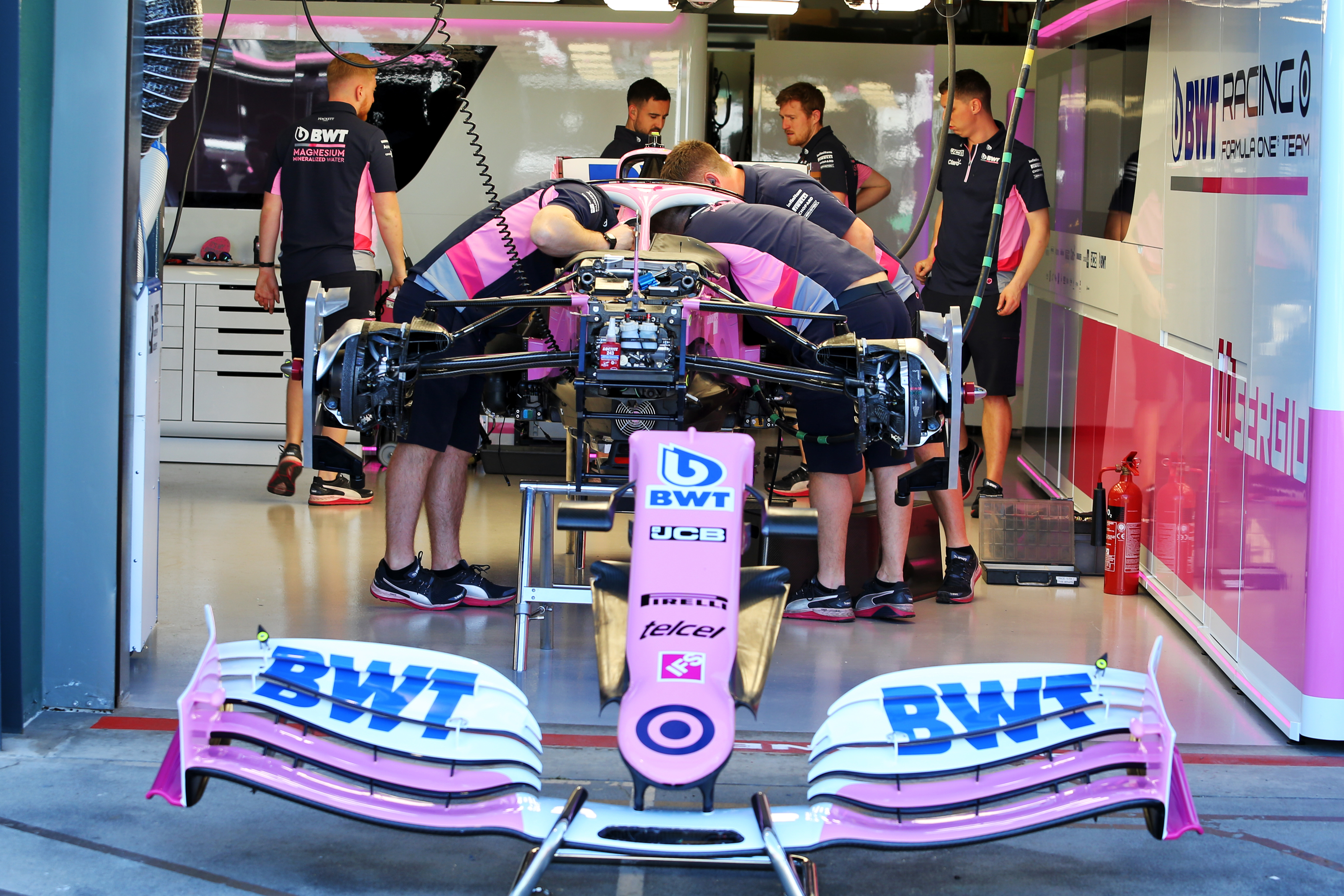 An uncertain protest
Racing Point's 'pink Mercedes' clone of a 2019 Mercedes was the talk of testing. Not only did it look near-identical to the dominant car of last year, but it also appeared to be very competitive. No wonder some of the team's rivals, particularly McLaren and Renault, raised eyebrows.
There were suggestions a protest may be lodged against the design of the car on the basis that it could mean the team no longer qualifies as an F1 'constructor'. While such a protest would be unlikely to succeed, the motivation for a potential protest could have been rooted in forcing the FIA to modify its regulations on technical partnerships further.
Article 6.3 of F1's sporting regulations lays out the need for teams to design and own the intellectual property of the listed parts – such as bodywork surfaces, survival cell and the non-standard crash structures. But while non-listed parts can be purchased and freely used, as Racing Point does with the Mercedes gearbox, for example, listed parts cannot be.
The foundation of any protest would have to be in a claim that there was an illegal exchange of information. The regulations state a team is not allowed "to pass on or receive any information on Listed Parts (including but not limited to data, designs or drawings) directly to or from another competitor or via an external entity or third party".
Racing Point's car was designed with the starting point of a 'best guess' copy created by pooling countless photographs of the Mercedes. This would only be illegal if data had changed hands.
But technical partnerships remain a subject of controversy and the full-blown constructors do appear determined to bring this situation to a head.
A protest is known to have been under consideration by at least one team, but whether that would have happened in Melbourne will never be known.
It remains a possibility when racing finally gets under way.
– Edd Straw