Ferrari's Formula 1 team has suspended operations at its factory for two weeks as part of the company's response to the coronavirus pandemic.
Italy has been affected worse by the COVID-19 outbreak than any other country outside China, recording more than 21,000 confirmed cases and 1,441 deaths, and has been under a nationwide lockdown for several days.
Ferrari has closed its Maranello and Modena production facilities as a result, including temporarily ceasing its F1 operations.
When a member of the McLaren team tested positive for the coronavirus, Ferrari was among the group of teams to immediately commit to joining the British team in withdrawing on safety grounds.
Following the cancellation of F1's Australian Grand Prix on Friday morning in Melbourne, Ferrari immediately began to phase the travel of its race team out of the country.
The first members of the team left on Friday, more travelled over the weekend, and the last members leaving on Monday.
The Race understands that team personnel restricted movement outside of their hotel "as much as possible" out of respect for Melbourne residents, and that no tests were conducted.
But Ferrari personnel will not return to the factory once they arrive home.
As part of the nationwide lockdown the Italian government has issued strict instructions, including restricting non-urgent movement (such as medical or professional needs), closing shops, theatres, museums and schools, cancelling sports events and ordering companies to shut non-essential departments.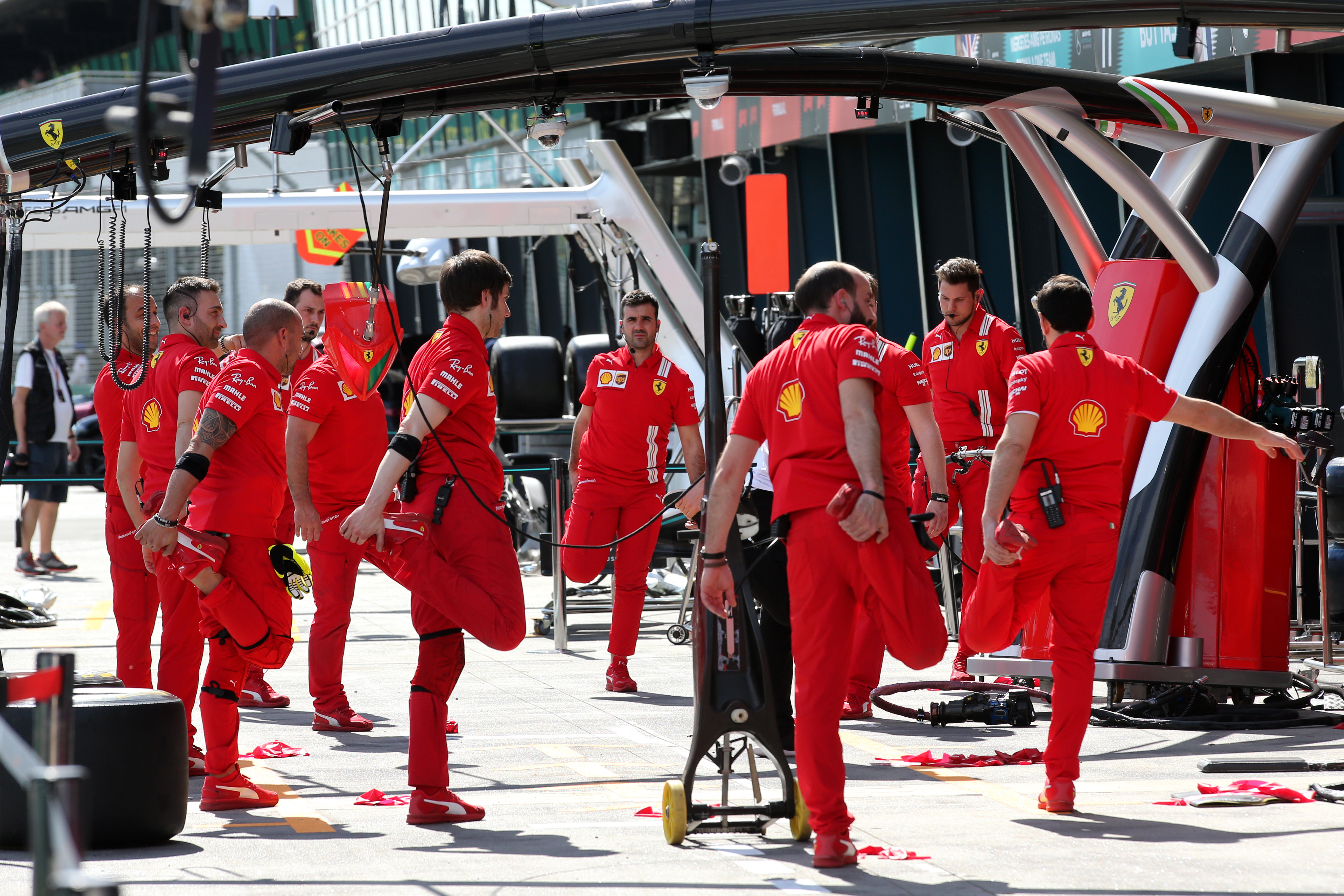 Ferrari will adhere to the most restrictions from a March 11 government decree and has suspended production in Maranello and Modena until March 27.
It had previously adopted "rigorous" measures to comply with the government's prior decrees but was able to continue production "whilst placing employees' wellbeing as its main priority".
But Ferrari says it is now experiencing "the first serious supply chain issues" as a result of restrictions and that does not allow for production to be sustained.
All non-manufacturing related activity "will continue on a regular basis" but the "Scuderia Ferrari, in line with manufacturing, has also suspended its operational activities".
Ferrari CEO Louis Camilleri said his "gratitude goes first and foremost to Ferrari's women and men who, with their tremendous commitment over the past few days, have demonstrated the passion and dedication that defines our marque".
He added: Together with our suppliers, they have ensured the company's production.
"And it is out of our respect for them, for their peace of mind and those of their families that we have decided on this course of action.
"Our clients and fans are also top of mind for us at this time, as we prepare for a strong restart."