With speculation continuing about why Lewis Hamilton and Mercedes have still not agreed to a deal for the season ahead, it has parallels with the last time Formula 1's biggest star was out of contract with his team. This was into the 1993 season when Ayrton Senna was at an impasse with McLaren boss Ron Dennis about the terms of his continuing.
The backdrop on this occasion was McLaren's engine partner Honda's withdrawal from the championship (another recurring story!) at the end of 1992. McLaren-Honda's crushing dominance in 1988-89 had been steadily eroded by the increasing competitiveness of the Williams-Renault combination which, from '91, had the performance edge and into '92 was even more dominant than McLaren had been in '88. There were races where Senna had been lapped by Nigel Mansell's victorious Williams FW14B.
Senna's ploy of offering to drive for Williams in '93 'for free' had been scuppered by Alain Prost having already secured a contract there and his stipulation that he would not countenance Senna in the same team. It was on discovering this clause, and the seeming impossibility therefore of Senna getting into a competitive car for '93, that he accused Prost of being 'cowardly'.
Senna had made his offer to Williams having been informed by Honda that it would not be continuing beyond the end of the season. Such was the closeness of the Honda-Senna relationship, he had been informed of this development some weeks before Dennis.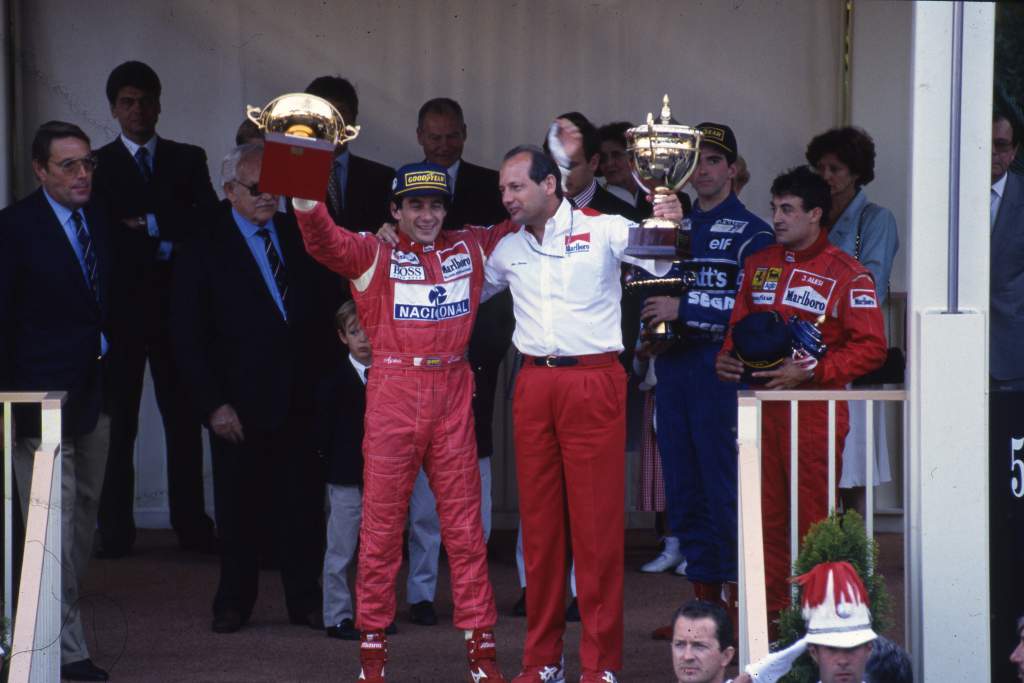 All of which left Senna with no attractive alternative to staying with McLaren – and Dennis with no engine partner and a substantially reduced budget.
Benetton, with an official works Ford engine partnership, was already being built around Michael Schumacher, Ferrari was in the competitive doldrums – and no other team would be remotely competitive enough for the triple champion.
Dennis negotiated a supply of the Ford Cosworth HB V8, which was essentially the same engine as being provided to Benetton, albeit on customer terms which involved a significant payment and no guarantee of spec parity. Combined with the loss of Honda's contribution to McLaren's budget, Dennis had much less to play with than in previous years. At just this time Senna was demanding he be paid a premium – essentially in compensation for no longer being provided with a works-engined car. He wanted $1 million per race.
There is always that delicate calculation of just how much a driver's brilliance is worth
Dennis began negotiations by insisting he could pay Senna no more than $5 million for the season. Senna said he would do the first five races for that. They could then negotiate again, so giving Dennis time to raise further backing. That is the basis upon which McLaren and Senna embarked upon the '93 season. The five-race agreement took them to the Spanish Grand Prix and – conveniently for Senna – encompassed not only victory in Brazil but also his astonishing performance in the wet European Grand Prix at Donington, a virtuoso display which only strengthened Senna's negotiating position.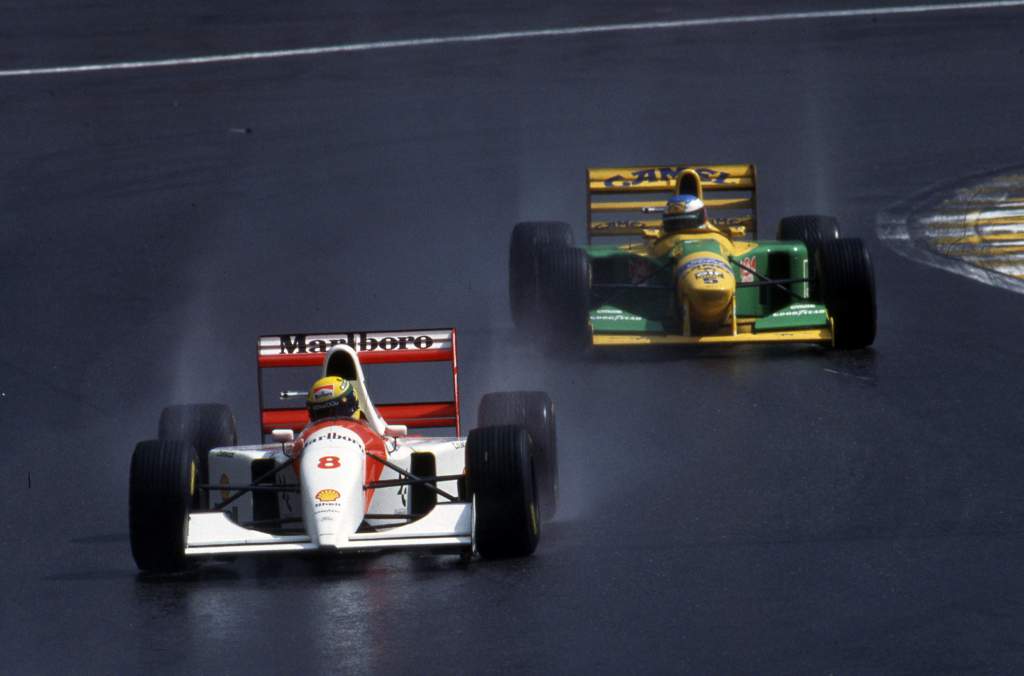 Thereafter Senna drove on a race-by-race basis, with the onus on McLaren to have the fee transferred to Senna's account at a set number of days before the race. In addition to the Brazil and Donington victories, he also won at Monaco, Suzuka and Adelaide. But before the season was out he'd already concluded his fateful deal to join Williams for 1994.
Dennis later reflected that the drain on budget made by Senna's demands had contributed to under-investment in McLaren's technical resource and that Williams, having adopted the opposite approach, had been the beneficiary in that it had given it a more competitive car than McLaren – thereby attracting Senna! It was easy to see his point. It was obvious in hindsight that Dennis would seek to recruit the technical architect of the Williams cars, Adrian Newey.
The analogy between Senna-McLaren in 1993 and today's Hamilton-Mercedes situation can't be stretched very far. Mercedes remains hugely funded and resourced and absolutely the favourites to again produce the fastest car. But there is always that delicate calculation of just how much a driver's brilliance is worth. In that sense, Toto Wolff is caught in much the same dilemma as Dennis in '93.