The Mercedes team's insistence that its development focus is on the 2022 car might seem unusual given it's on the back foot in its current Formula 1 world championship battle with Red Bull, but it's a move backed both by logic and history.
Back in 2013, Mercedes could outpace Red Bull during the first half of the season, taking eight pole positions in the first 11 races.
While it often struggled to carry that form into the race thanks to difficulties keeping the thermal degradation of the rear tyres under control, it was Red Bull's strongest rival.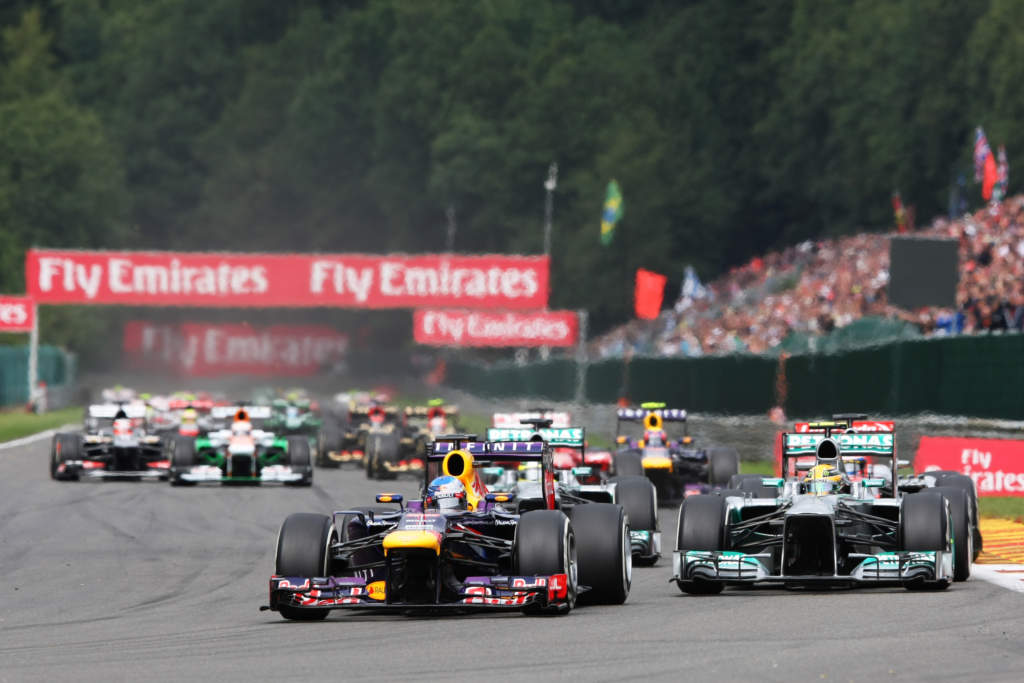 Yet over the second half of the season, those inside the Mercedes team were surprised to see how aggressive Red Bull continued to be with development of its car given the major rule changes for 2014 were on the horizon.
Ferrari, too, took a similar approach under pressure from chairman Luca de Montezemolo, making it woefully underprepared for the following season.
Red Bull won all nine races after the summer break, with Mercedes taking its final pole in the first race back at Spa. While Mercedes also gave away a little performance relatively to its attempts to get the tyres in check, its strategy meant it inevitably trailed off – with the least competitive showing coming in the Interlagos season finale.
It is in some ways a crude comparison to today's situation given the 2014 regulations were focused on the introduction of the new 1.6-litre V6 turbo hub. But there was also a major change of chassis regs, both for the vastly different packaging requirements of the new power units and changes to the front wing, nose and exhaust position – among other tweaks.
And at heart the lesson is the same: don't compromise when it comes to a dramatic rule change.
While the 2014 Red Bull was a good car aerodynamically, so too was the more conventional Mercedes. And what happened that season laid the competitive foundations for the Silver Arrows dominance that is only now facing a challenge that might topple it.
"Because of this strategic situation that we have a completely new car next year with a different fuel, a different engine that will be homologated and frozen and the car is a totally different concept," Mercedes team principal Toto Wolff told Sky Sports F1 after the Styrian Grand Prix last weekend.
"You need to balance these two seasons against each other. Time will say, when we look back in five or 10 years, whether it was the right or the wrong decision."
In fact, Wolff isn't exactly right. The decision to prioritise the research and development in 2021 on the new car is the correct one whatever happens. The only scenario in which it could be wrong would be a retrospective one based on Mercedes tanking in 2022 and beyond – and that would be a failure of execution rather than the strategy.
The arguments in favour of the focus being on 2022 are overwhelming. This is the most revolutionary change in chassis regulations F1 has ever gone through and will effectively reset the competitive order next year. While those rules remain largely the same, all development will follow on.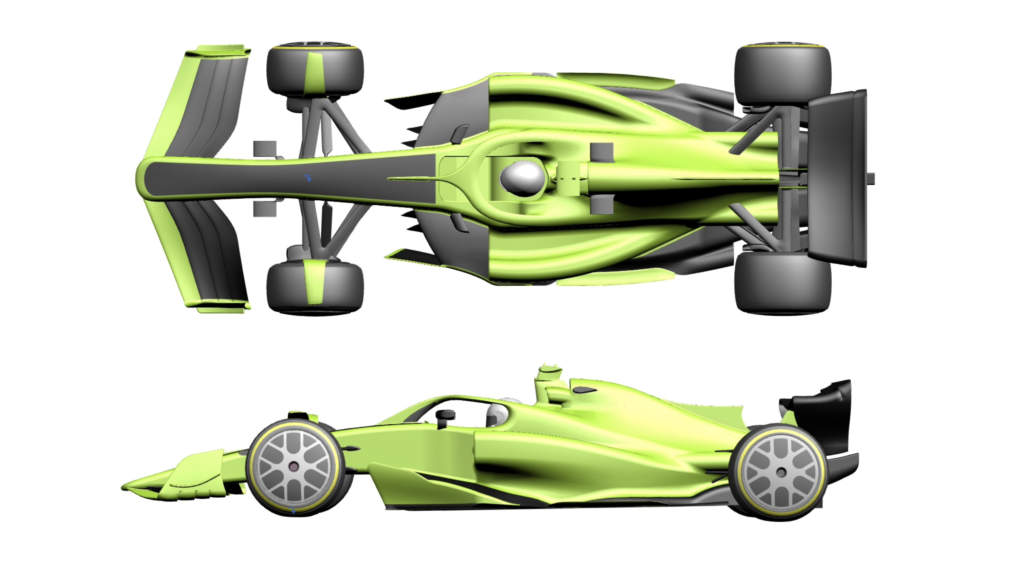 It's also even more clear than it was back in 2013 because of the cost cap and the heavy restrictions on aerodynamic testing. There is no way to brute-force spend your way into catching up, so the more of your 2021 spending that goes into improving next year's car the better for the long term.
With the 2021 cars a competitive dead end and the research and development spending limited, there is no slack in the system to be picked up and exploited, no extra cash to be flung at the problem.
Wolff's not making excuses or trying to lull Red Bull into a false sense of security. He's simply talking sense
It's therefore all about allocating the resources well and then hoping that you do a better job than the competition with the available development time.
This is, of course, the same for all teams. Red Bull knows this as well as Mercedes, so it would be foolish to imagine that it's going to sacrifice next season and beyond for short-term gain. But given it currently has the competitive edge, there would be no argument for it to give anything away for next year.
What's more, as Mercedes technical supremo James Allison recently stated, the team has found it more difficult to find performance gains with the W12 than its predecessors. It would therefore be even more foolhardy to sacrifice any of the planned 2022 research and development simply to nudge its car a little further along its shallow development curve.
Not only is any progress made on next year's car part of establishing a competitive 'base camp' for the next rules cycle, but given it's still early in the process the development curve should be relatively steep. Trading big long-term gains for tiny short-term ones makes little sense.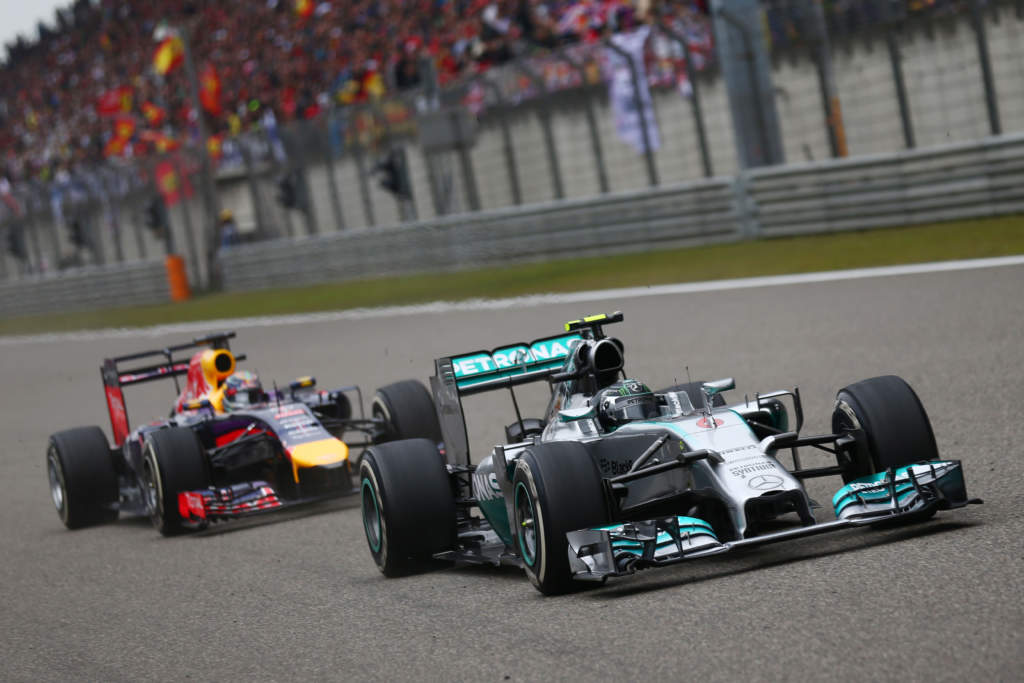 What the transition from 2013-2014 showed is just how important it is to start a rules cycle strongly. Mercedes dominated 2014 and the years that followed, even through further rule changes in '17 and '19. It's only this year, with the small significant rule tweaks hitting when it was locked into a low-rake concept, that Mercedes has faltered.
So when Wolff talks about the lack of development resources being put into the car, with only a few more parts that were already in the system and tweaks based upon what's learned from on-track running to come, he's not making excuses or trying to lull Red Bull into a false sense of security. He's simply talking sense.
What's more, there will still be plenty of attention being paid to the 2021 car and extracting more from the package in various areas. So it's not tantamount to giving up. And history also tells us not to underestimate this team.
It's also worth remembering Red Bull will be doing the same thing. Even if the Milton Keynes outfit is, as Mercedes suggests, pushing on more with its 2021 car in relative terms, it will still have the lion's share of its R&D work directed at 2022 in the battle not just for this year's championship, but for future success.