Renault came away from the 70th Anniversary Grand Prix weekend with little to show for the progress it has made, with its performance during the two Silverstone race weekends its strongest of the season.
Daniel Ricciardo's "Seb Spin", named in tribute to Sebastian Vettel, cost him a points finish in the race, while team-mate Esteban Ocon took the team's fourth eighth place in five races.
But the qualifying pace was Renault's strongest of the season with fifth-fastest time, 1.342% off pole position. This was almost 0.7% closer to the pace than for the previous weekend's Silverstone race, and Ricciardo nearly matched the best Renault qualifying result since the team was revived for the 2016 season.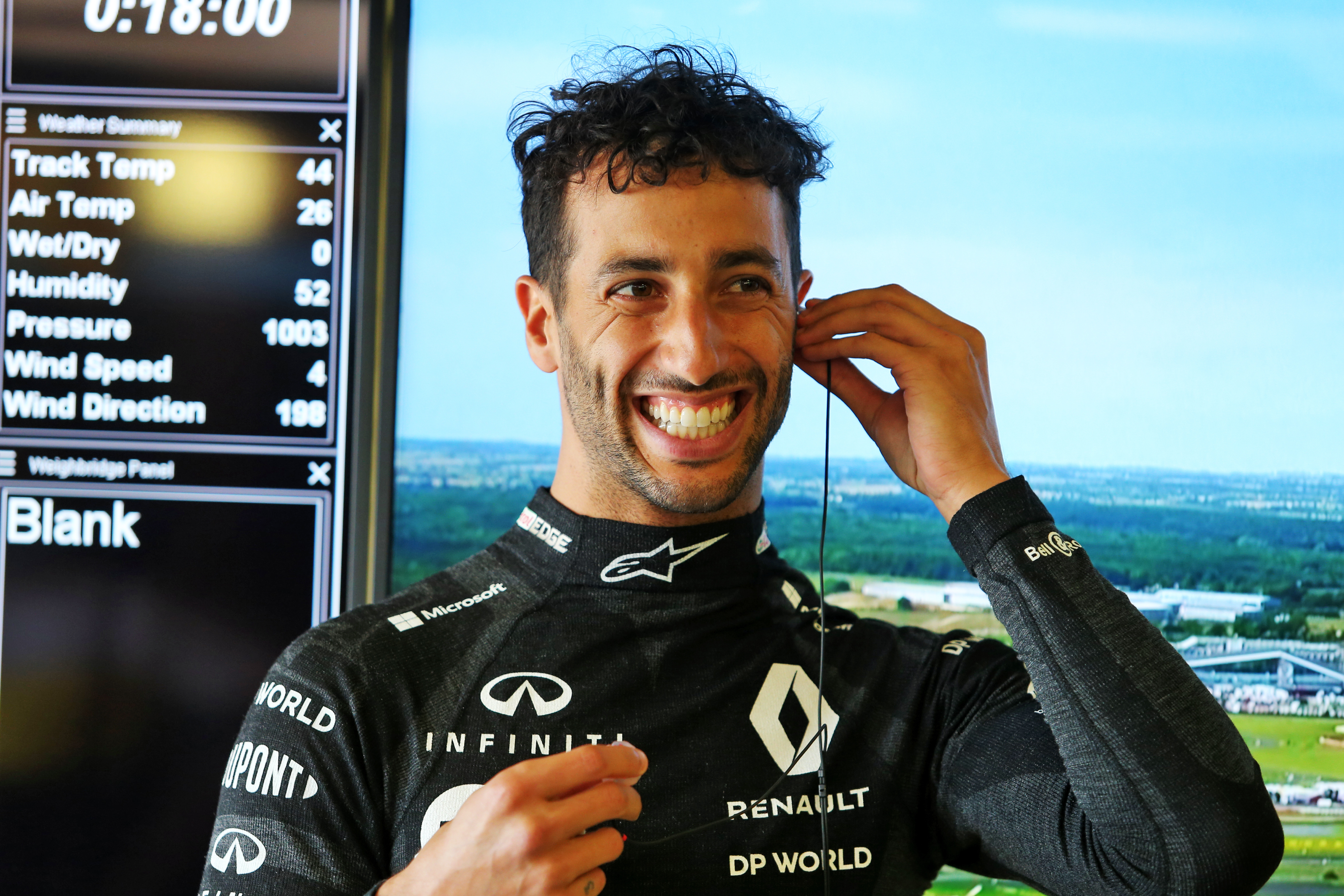 Given the first three events of the season raised legitimate questions about Renault's capacity to improve, this represents encouraging progress for a team that now at least looks capable of taking on its natural rival – customer team McLaren – despite falling 17 points behind in the constructors' championship.
"I'm trying to take these two weeks as a really positive couple of weeks," said Ricciardo when asked about progress by The Race.
"Generally we had a very strong two weeks here [Silverstone]. There's a few things I think we can obviously improve on but as a package I'm pretty confident the car is in a good place.
"But it's so tight and obviously a bad race can be completely out of the points and a good race can be top five."
Silverstone improvements second time round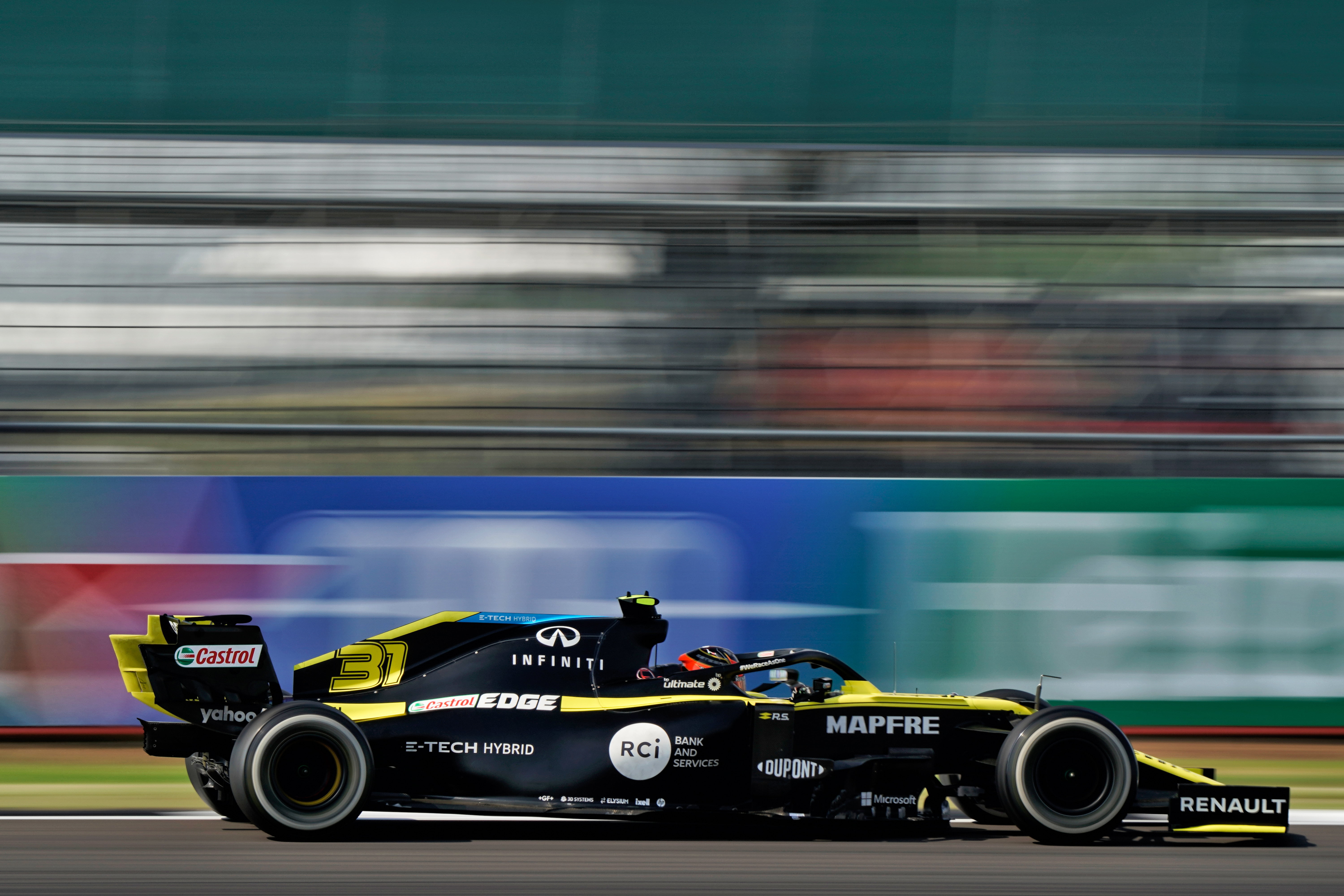 Renault did experiment with what was apparently a mechanical upgrade last weekend, although its improvement in terms of high-speed corners, where it struggled during the British GP, was partly down to increasing the downforce level.
This improved its performance in the middle sector, where it had been weakest on the first Silverstone weekend, and reduced the time loss in corners like Copse and Maggots/Becketts.
"I probably shouldn't say the actual change we made but let's say normal set-up things we tried this weekend, which let's say you always can do," said Ricciardo.
"So it's not a new part on the car, let's just say that. It's just different ways of running the car.
"We tried on Friday afternoon on one of my runs and we picked up immediately a big step of laptime, what at the time felt for me like load and downforce at the rear so there's certainly something there.
"It was just having two weeks here and having more track time on the same track. We could afford to experiment and explore a bit and I think we did just find a set-up item which worked better on this car.
"The other stuff going on, I guess it's all helping but I feel from at least what I've felt this weekend, it was just a little bit of a different direction in set-up which gave a bit more performance."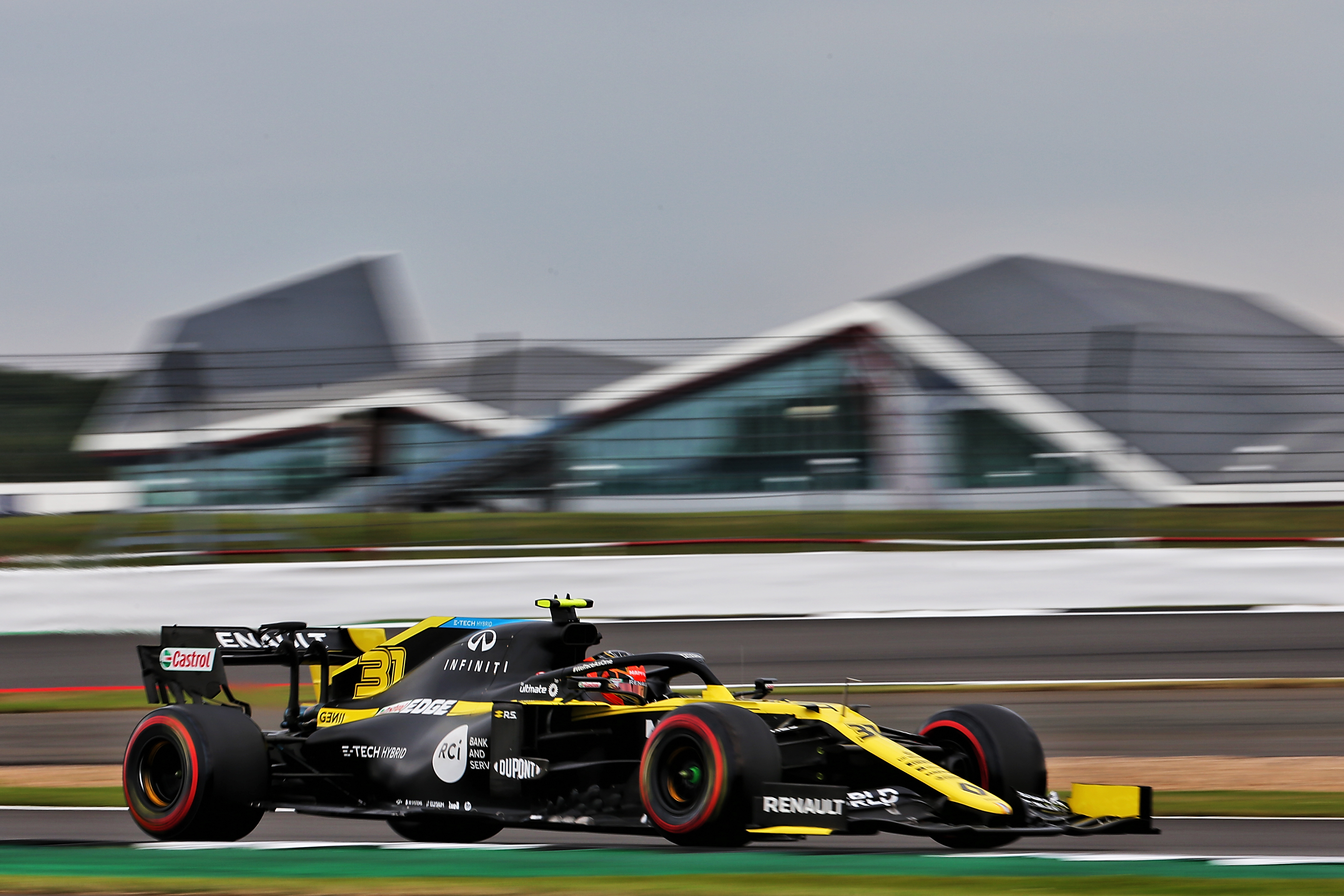 Part of this "other stuff" is the system designed to get the front wing closer to the ground for corners through lowering the front ride height as the steering lock is applied.
This has been in use all season, but the team has hinted a modified version was tried at the second Silverstone race as it builds further understanding of it.
Such systems have been used by the leading teams for some time, but require a significant amount of work to get right and have been a significant area of focus both for Renault and McLaren.
Aggressive nose concept paying off
Renault's big problem last year was that it became locked into a limiting concept that it couldn't change but that meant it struggled to get the bargeboards and the front end to work well together.
Upgrades were introduced and didn't work and the team couldn't break out of that problem without moving to a new car, which was the opportunity presented by the 2020 car.
It also appears Renault has got far better control of the airflow coming off the outboard ends of the front wing, which is crucial for maximising the potential that can be gained through further conditioning the airflow with the complex bargeboard area.
When it was launched, it appeared with an aggressive interpretation of the Mercedes-style narrow nose and a different front wing approach
The narrow nose is designed to provide the cleanest and most powerful airflow available to the front of floor and bargeboard area with the cape area behind playing a key part in channelling it.
"Behind the wheel, I feel that going through the different design with the nose and all that area seems to be paying off for us," said Ricciardo. "That was the tricky part last year, the updates and developments didn't always contribute to lap time, which is frustrating for everyone.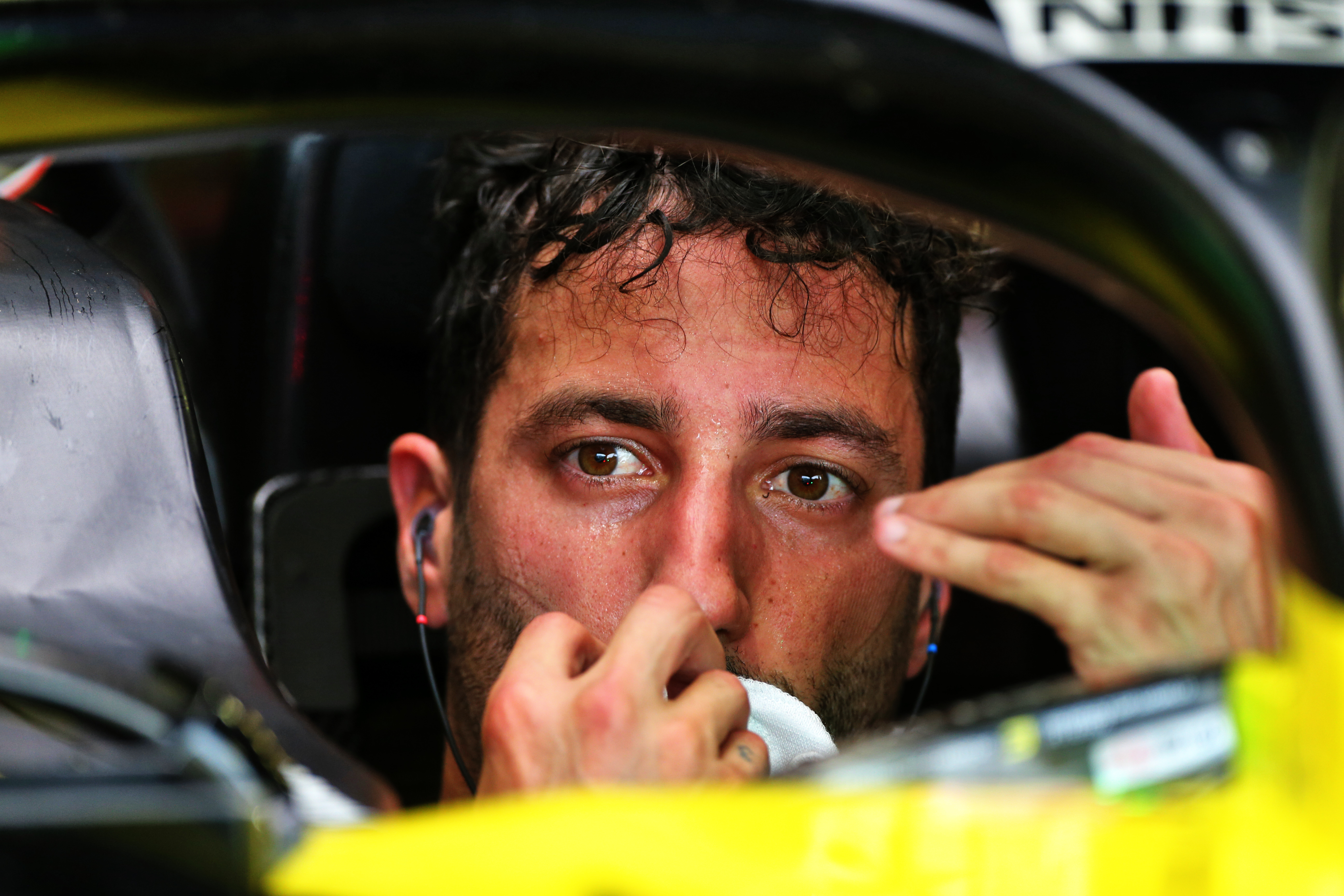 "So far, it seems like the car is responding much better to that. Everything seems to have a more positive flow, and there is that atmosphere and good energy at the moment, it's not like we're all jumping up and down, but we certainly acknowledge that we're on the right path."
While last season became a frustrating one for the team with the limitation of its concept, it has taken a significant step forward this year.
Ricciardo has spoken in the past about the extra rear load and improvement in traction being the most obvious difference, but after a shaky start to the season the team is now confident it's on an upward curve.
"The car is significantly stronger than last year's car," said sporting director Alan Permane, pictured below celebrating his 500th grand prix at the first Silverstone race.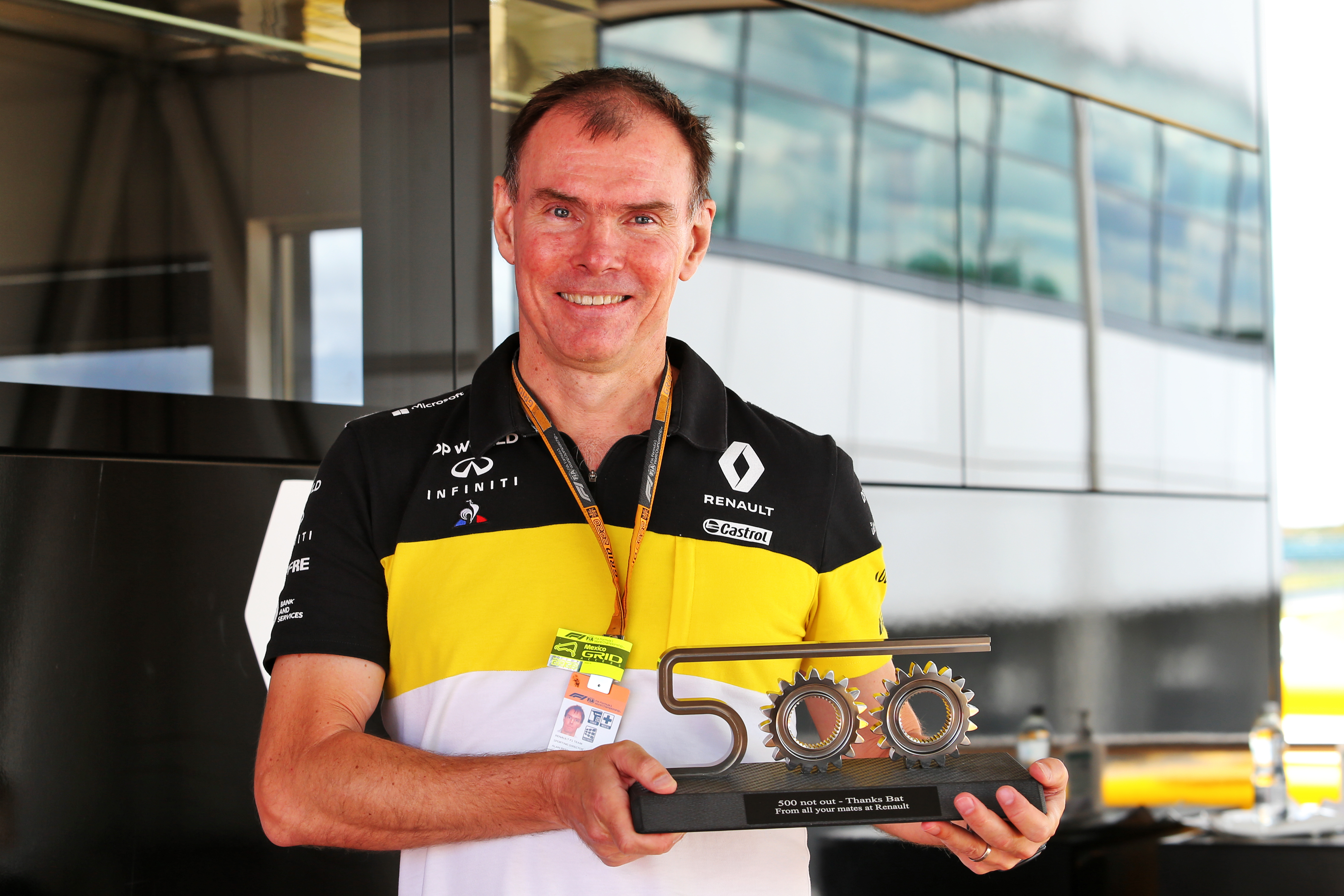 "In its rear end and in its high speed, performance, and mass, we're winning at the moment and especially in this circuit [Silverstone].
"We were dreading going to Austria for a double-header. It's always been a poor circuit for us, never had a decent car there and we weren't as good there as we are here but we were much more comfortable there than we've been in previous years so we knew we'd made a step."
Now, Renault needs to improve consistency, having managed its only double-points finish this season, and ensure it can tie together the kind of qualifying performance it had last weekend with the prodigious race pace of the previous weekend.
The performance is in there somewhere and if Renault can extract it, then it could finally get that long-awaited podium.