Losing a likely Formula 1 grand prix win will always be agonising. When that win would've been your first in F1, it's so much more painful.
That was Lando Norris's experience at the Russian Grand Prix last weekend.
If it's any consolation for Norris, the list of drivers who had similar heartbreaks includes plenty who still went on to win a lot of races and even in some cases become world champion after being cruelly denied what they thought was going to be their first F1 victory.
But there's also one driver who had to hand over what would've been his only GP win.
A blown engine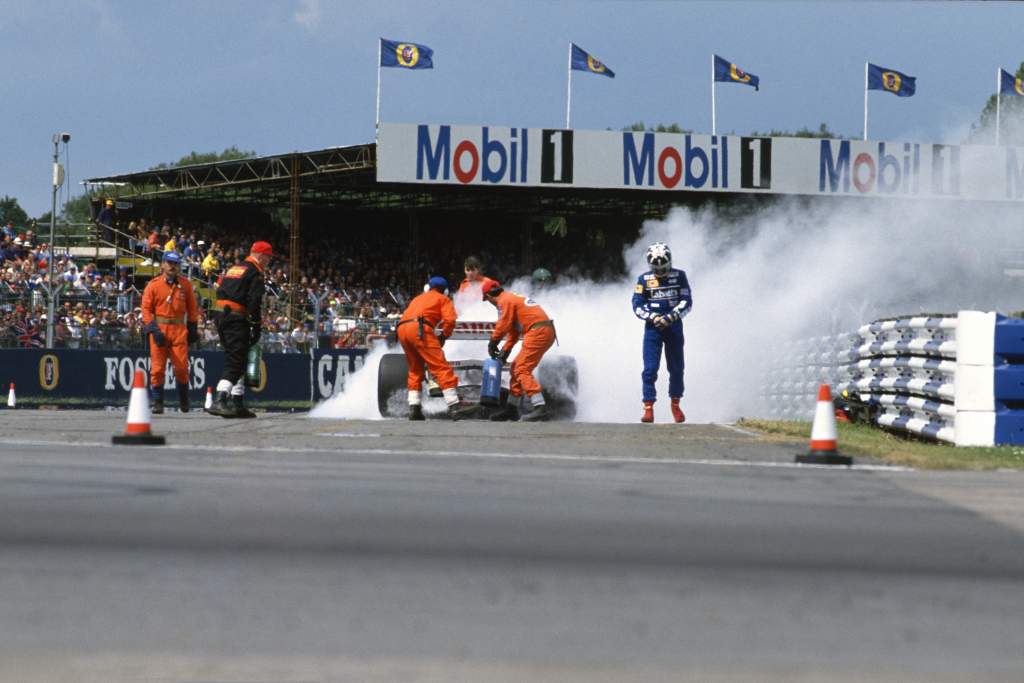 You can excuse the rather empty nature of Mika Hakkinen's first F1 win at Jerez in 1997 – when both David Coulthard and Jacques Villeneuve allowed him past unopposed – because of how he'd been robbed earlier in the season.
The Hakkinen/McLaren-Mercedes package was edging ever closer to the form that would take him to the 1998 and '99 titles that summer, but reliability remained a sore point.
At Silverstone Hakkinen was leading and had Villeneuve's Williams covered when his engine let go with just seven laps to go.
Two months later at the Nurburgring, Hakkinen and Coulthard were in a dominant McLaren 1-2 when the same happened to both of them within a lap of each other.
Four years before Hakkinen's agony, there had been similar pain at Silverstone for both Damon Hill and the British crowd when his Renault engine erupted 18 laps away from him breaking his F1 duck with a home win. Hill uncharacteristically even kicked the car (sort of) afterwards.
He had title-chasing Williams team-mate Alain Prost on his tail at the time, but felt fairly sure Williams wasn't going to deploy team orders when he'd led from the start, at home and was on the brink of a first win.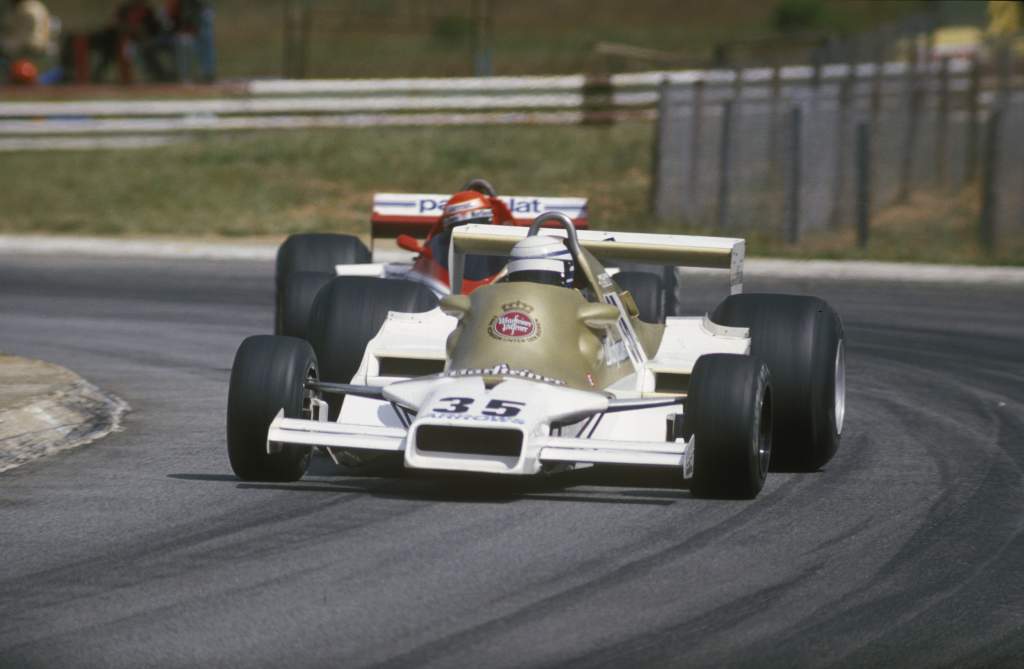 Riccardo Patrese eventually got F1 wins to make up for being denied when his Arrows-Ford – in only the team's third race – lost its engine 15 laps from South African GP victory in 1978.
That's one of Arrows' best known failures to win a GP, but there was another in Long Beach three years later when Patrese was holding the Williams back before getting a misfire. While Patrese of course did go on to win GPs, Arrows never did.
For other examples of failures like that misfire that aren't as visually spectacular as a blown engine but are just as agonising, see Gerhard Berger's flat battery as he led at home in Austria for Benetton-BMW in 1986 and Charles Leclerc's electrical glitch that sunk him to third after leading most of only his second race for Ferrari in Bahrain two years ago.
Someone else's blown engine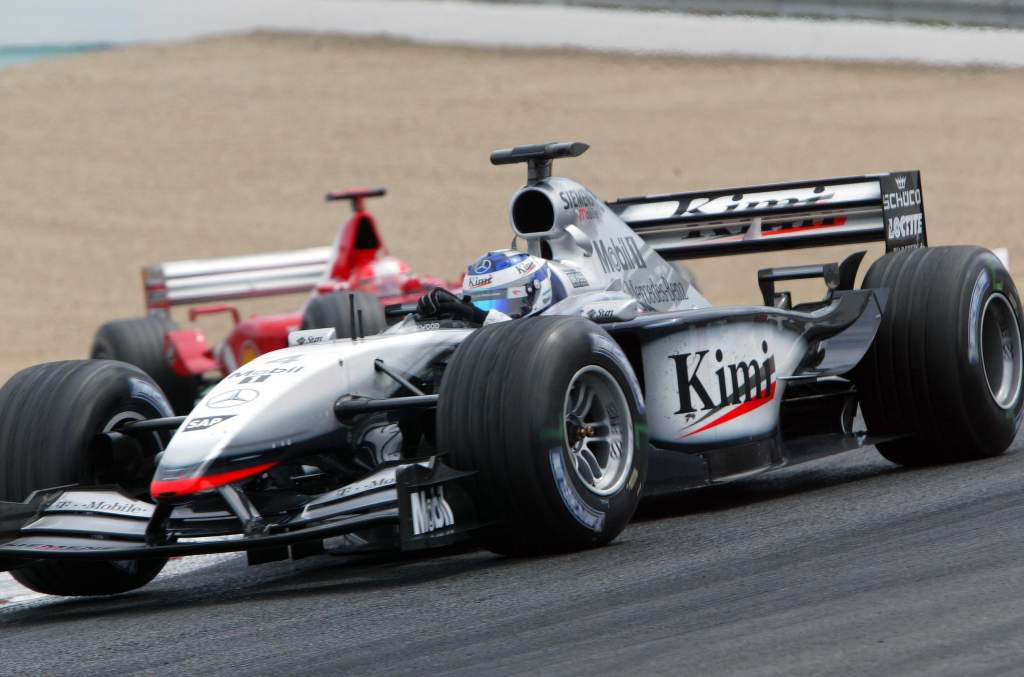 Kimi Raikkonen was set to inflict a rare 2002 defeat on Michael Schumacher and take his first win at the French Grand Prix, until he slid wide on oil dropped by Allan McNish's expired Toyota engine in the closing stages.
Schumacher was just far enough behind to spot what was going on and avoid some of the oil, meaning he didn't go as wide as the McLaren did.
He grabbed the lead, chopping across the front of Raikkonen as the young Finn rejoined the track. The move was investigated post-race given there were yellow flags down at the Adelaide Hairpin, but Schumacher escaped a penalty for it, seemingly because Raikkonen's car was off the circuit as the pass was made.
McLaren decided not to protest the outcome, as the win gave Schumacher what was then a record-equalling fifth world championship, and McLaren felt it would be inappropriate to detract from that achievement and Ferrari's celebrations.
Raikkonen called it "maybe the most disappointing race of my whole life" at the time, and years later he admitted it "pissed me off for a long time".
Running out of fuel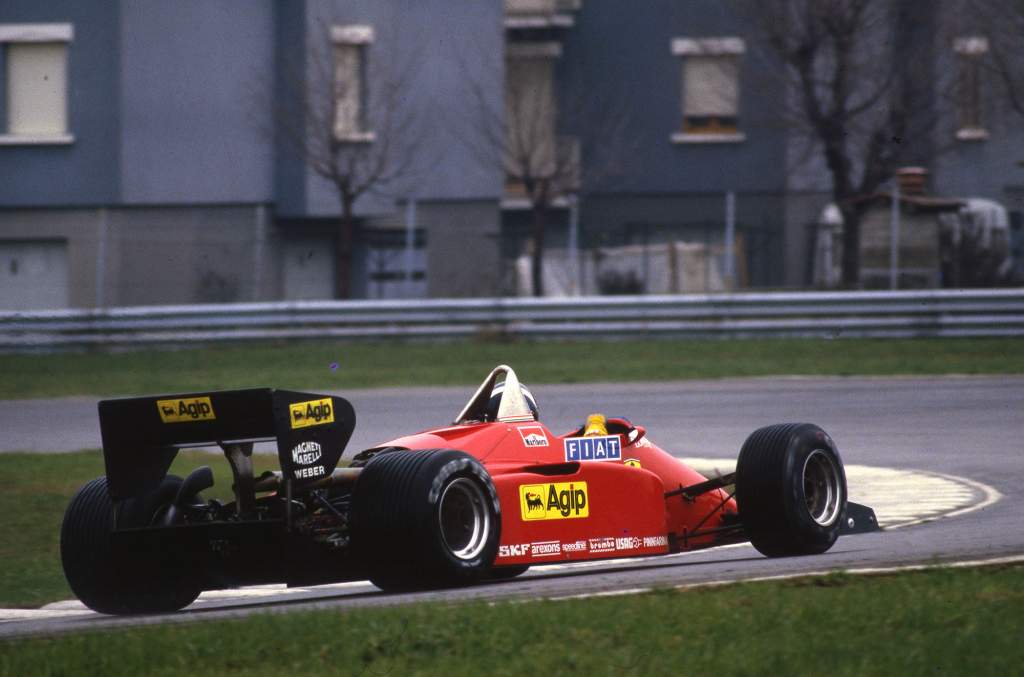 Stefan Johansson was given the chance of a lifetime just two races into the 1985 season when he was plucked from Tyrrell to replace Rene Arnoux at Ferrari after a sudden split.
On only his second start for the Prancing Horse, in front of the tifosi, Johansson looked set to claim his first victory in the San Marino Grand Prix at Imola despite only qualifying 15th.
But such was the pace of the race, everyone was struggling with fuel consumption. This was F1's turbo era where it was easy to be drawn into over-consuming, with Johansson's cause not helped by an inaccurate fuel gauge.
Johansson took the lead when Lotus driver Ayrton Senna ran out of fuel. But he then ran dry, allowing McLaren's Alain Prost to take the lead – although it was ultimately Elio de Angelis who won in the other Lotus after Prost was excluded.
Rear-ended by a backmarker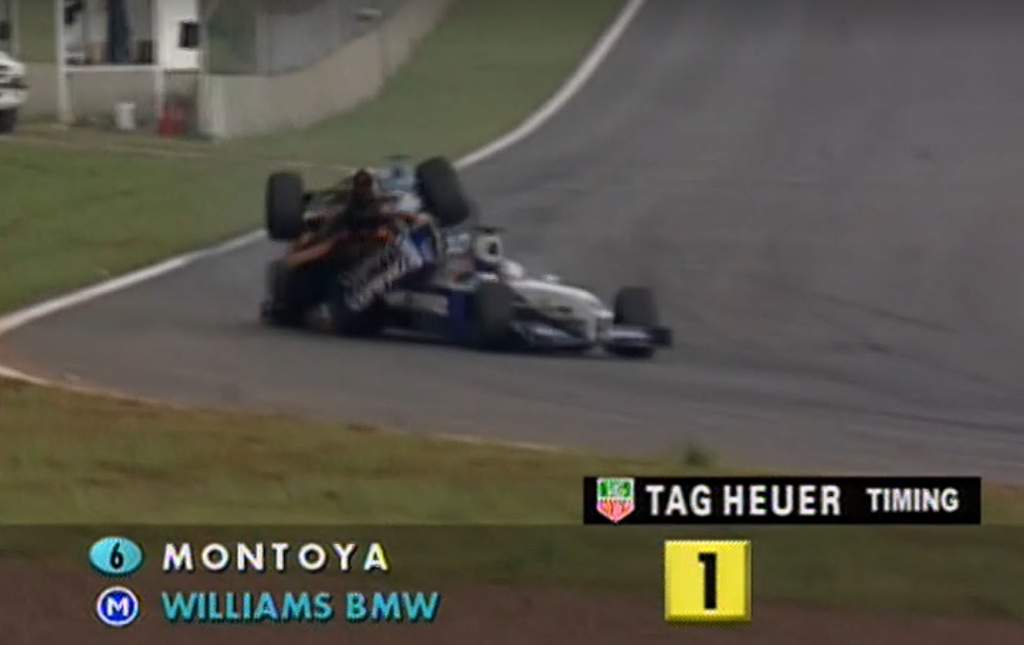 Almost as famous as Juan Pablo Montoya barging Michael Schumacher aside to take the lead in only his third grand prix is how Montoya was later robbed of that race.
He was still 5.5s clear of eventual winner Coulthard just past half-distance (albeit with a downpour yet to come) when Arrows driver Jos Verstappen rode over the back of the Williams going into the Descida do Lago turn.
Verstappen, who was fined $15,000 for taking Montoya out, argued the Williams had moved across in front of him too abruptly and then braked too early. Montoya felt the opposite on the braking front.
For another tale of aerial shunt backmarker woe when heading for a first win see Gilles Villeneuve in Long Beach in 1978, except in that case it was leader Villeneuve who launched his Ferrari over Clay Regazzoni's Ensign while controlling the race.
A contentious red flag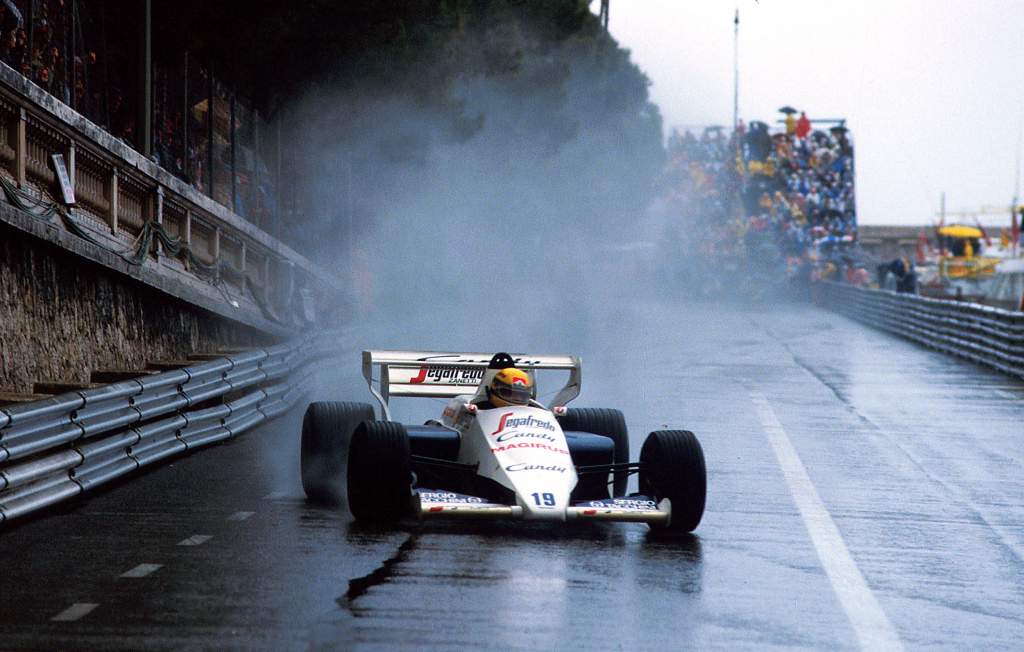 Plenty of drivers have had reason to rue an ill-timed red flag over the years, few more so than Senna. In only his fifth grand prix start, the Toleman driver was closing rapidly on Prost's race-leading McLaren when the very wet Monaco race was stopped.
The race was red flagged when Prost was halfway round his 32nd lap. At the start of the lap, Senna was just 7.446s behind having been 21.704s behind just four laps earlier.
The famous footage of the finish of the race that shows Senna swooping past Prost is misleading as Prost had long since backed off, but the pass was, at the rate of closing, only a few laps away.
As the chequered flag was also shown by the ACO's Michel Boeri, the race was officially over and could not be restarted, meaning it was Prost's win. But had the race continued, Senna would likely have won – although there are doubts about whether suspension damaged picked up when he rattled across the high kerbs at the chicane earlier in the race would have forced him out later on.
Senna wasn't the only potential first-time winner in contention. As is often pointed out, Tyrrell driver Stefan Bellof was catching both – although the gap between him and Senna had stabilised at just under 14 seconds for the final two racing laps. Besides, even if he'd won, Bellof would have lost the victory to Tyrrell's subsequent exclusion from the whole 1984 season.
Another possible first-time winner also led that race, Nigel Mansell. The Lotus driver famously clipped a slippery white painted line in the wet and crashed on lap 16 having led for 10 laps.
Team orders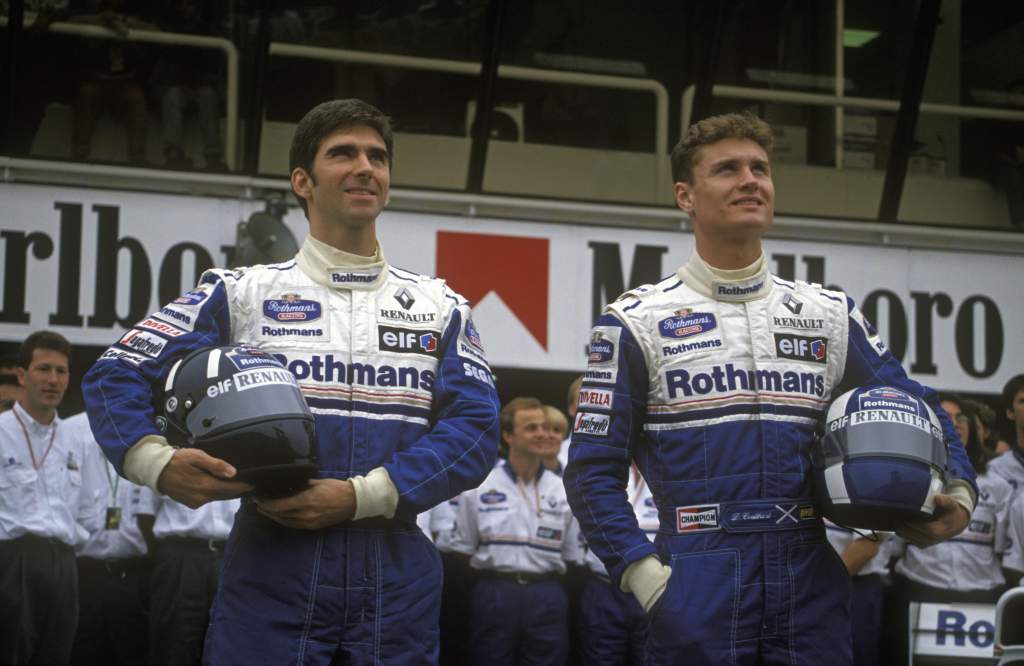 In the unlikely event that Norris never does win a GP and Sochi was by far his best chance, he might rue offering to sit in behind McLaren team-mate Daniel Ricciardo at Monza two weeks earlier rather than trying to snatch that win for himself.
Hill following Prost home at Magny-Cours in 1993 (the race before his Silverstone/Hockenheim double heartbreaks) and Coulthard dutifully supporting Hill's '94 Estoril win – where he'd led until a place swap in heavy traffic – would've been similar had Hill and DC never won, as would Ralf Schumacher's far less contented obeying-orders second place to Jordan team-mate Hill in the 1998 Belgian GP.
But the saddest story of team orders robbing a driver of a first F1 win is Mika Salo's.
In only his second race as the injured Michael Schumacher's Ferrari stand-in, Salo had outqualified team leader Eddie Irvine and was running ahead of him in the race. But within moments of Hakkinen's poor pitstop putting Ferrari into a 1-2, Salo handed the lead to his title-chasing team-mate. Salo never got that near an F1 win again.
A mysterious oil leak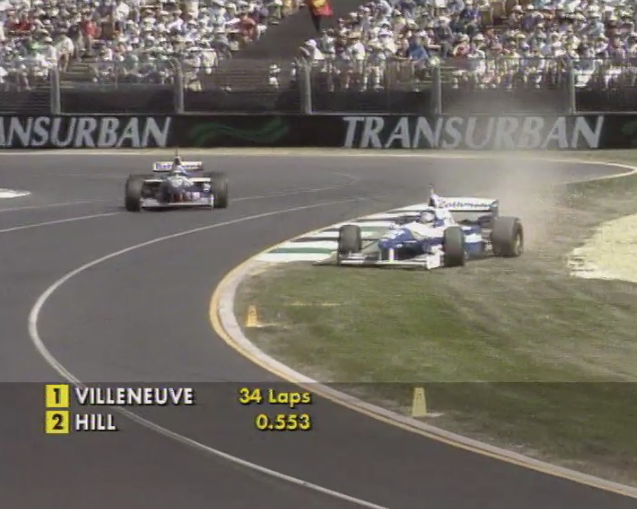 Jacques Villeneuve wasn't only on for a maiden F1 win in the 1996 Australian Grand Prix – it would have been a debut win.
Unfortunately a critical oil leak meant he was forced to slow dramatically in the final laps to make the finish, handing victory to Williams team-mate Hill, whose car was sporting a fair bit of the oil Villeneuve's had lost.
Villeneuve's oil leak is often attributed to an off he had at the first corner, where he slid through the grass and then fended off an attack from Hill to hang onto the lead.
Williams said afterwards that the leak was caused by Villeneuve hitting a kerb, which led many to draw this conclusion.
However, Hill's car was already sporting oil by this point, and Villeneuve was believed to have hit a kerb hard out of view of the TV cameras earlier in the race.
"In a way it was a relief to learn I was perhaps partly responsible," said Villeneuve. "It made second place a bit easier to take."
Being on the wrong end of a photo finish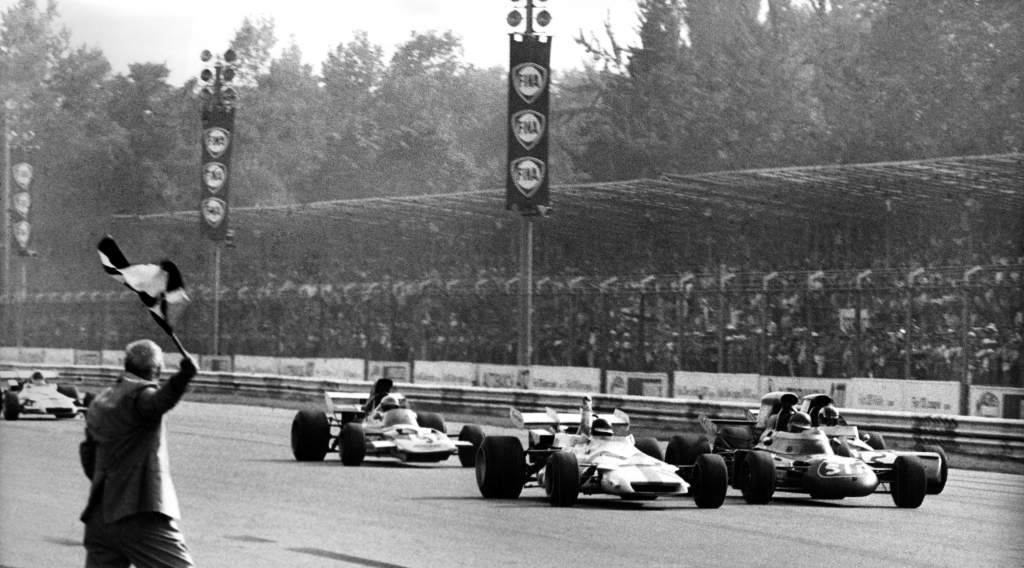 The 1971 Italian Grand Prix produced the most remarkable dash to the line of any world championship race, with the top four covered by less than two-tenths of a second.
This was the only victory for Peter Gethin, and BRM's last in F1, but it would also have been a first win for the three drivers that flashed across the line with him – Ronnie Peterson, Francois Cevert and Mike Hailwood.
Astonishingly, a fifth driver – BRM's Howden Ganley – was also in the photo finish and just 0.61s behind Gethin – but despite being so close that was only enough for fifth place.
Of the four unlucky losers, Peterson and Cevert would go on to win a grand prix, but Hailwood and Ganley never did.
A blown tyre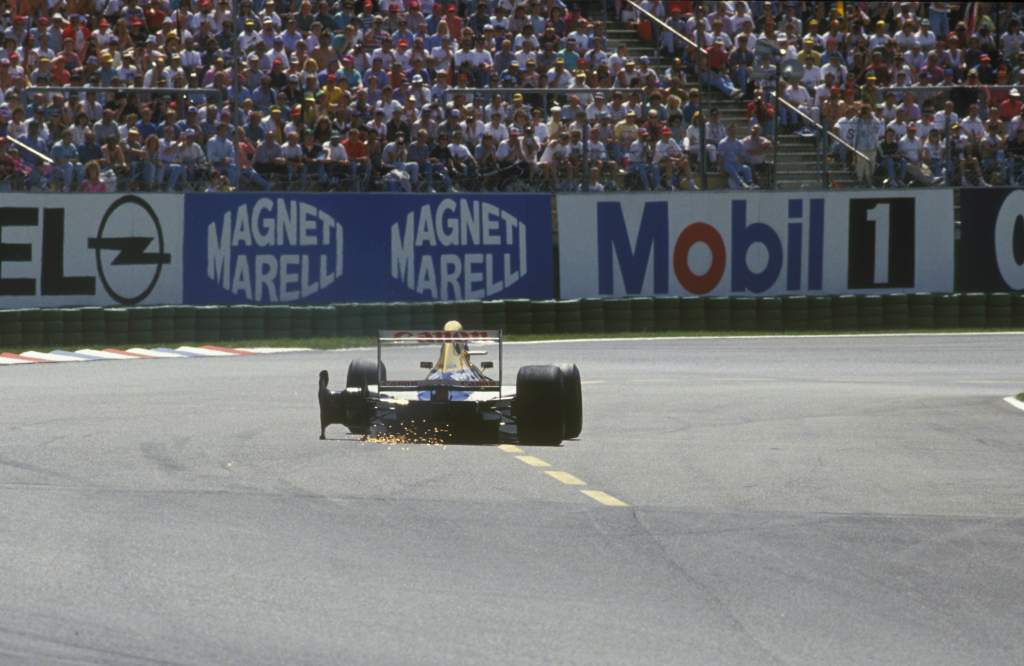 Time for Hill's third appearance in this list! Just a fortnight after his Silverstone '93 pain, he was 12s clear of Prost with two laps to go at Hockenheim when his left rear tyre gave way. Thankfully for Hill, he did at least win the next three races after that back-to-back heartbreak.
Elsewhere in Germany six years later, Ralf Schumacher in the underpowered Williams-Supertec joined shock long-shot title contender Heinz-Harald Frentzen's Jordan in embarrassing the McLarens and Ferraris at a showery Nurburgring.
Once Frentzen had accidentally switched his car off and wildcard temporary leader Giancarlo Fisichella (who was expected to pit again) had crashed his Benetton, Schumacher had a clear run towards a commanding first F1 win on home soil, only to pick up a puncture with 16 laps left.
George Russell also gets a nod in this tyre-themed category for his combination of being given the wrong tyres and then getting a puncture on his Mercedes audition at the 2020 Sakhir GP, and while it was a suspension breakage (possibly caused by earlier contact with Niki Lauda) not a tyre blowout this seems a good place to mention Derek Warwick's 1984 Brazilian GP loss 10 laps from victory.
Though that stung, at the time it seemed like it was only delaying Warwick's first F1 win. After all, that was just his debut at the Renault team that had fought for the 1982 and '83 titles and he was over half a minute clear of the field at the time. In the end, that version of Renault never won in F1 again, and Warwick never did at all.
Poorly-timed gesticulating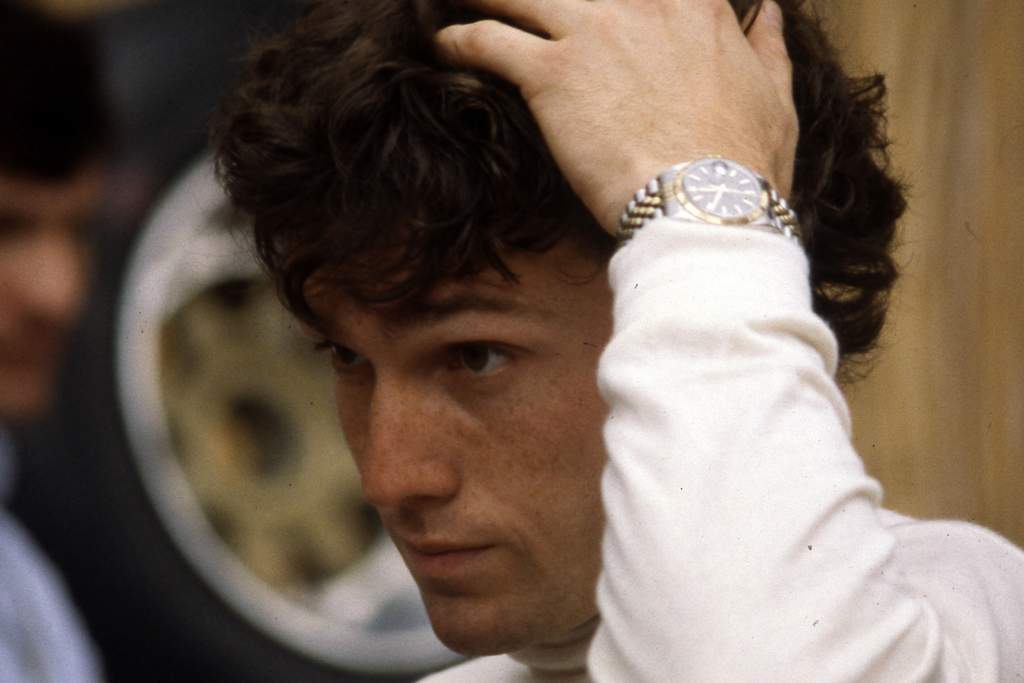 Andrea de Cesaris led the early stages of the 1982 Long Beach Grand Prix from pole position for Alfa Romeo, but came under increasing pressure from McLaren driver Lauda.
On lap 15 de Cesaris caught the March of Raul Boesel and attempted to lap it through the tight chicane on the back straight. This compromised his exit and left him vulnerable to an attack.
But so angry was the Italian that he shook his first at Boesel. Unfortunately, this was his gear changing hand and he was unable to shift up, meaning he hit the rev limiter and stopped accelerating briefly, allowing Lauda to complete a pass having already started to pull alongside him.
De Cesaris never won a grand prix, Three races later, at Monaco, de Cesaris was set to inherit the lead from Didier Pironi late on only to run out of fuel.
He was also on the verge of passing Senna, who was battling a gearbox problem, for the lead in the closing stages of the Belgian Grand Prix to take a sensational victory for Jordan when he suffered an engine failure.
This was the result of a change in piston specification that increased oil consumption that engine supplier Cosworth had not warned the team about.