Formula 1 drivers are expected to seek clarification of the new-for-2022 racing rules following an action-packed British Grand Prix to ensure they can race "hard but fair".
At the start of this year, the FIA said if a driver is overtaking on the inside of a corner, they must "have a significant portion of the car alongside" to be given space and one factor is specified in determining that is whether their front tyres are alongside the other car by "no later than the apex of the corner".
A driver attempting a move on the outside must also have a "significant portion" of their car alongside but in this scenario the stewards will consider if the overtaking car is "ahead of the other car from the apex of the corner".
Haas driver Mick Schumacher feels these new guidelines were not followed at Silverstone, where he had two run-ins with Max Verstappen on the final lap and several other flashpoints occurred during the grand prix.
Schumacher tried to pass Verstappen around the outside at Brooklands on the final lap but never quite managed to get fully alongside under braking, and was not ahead at the apex.
Verstappen was in front at the apex, let the car run wide on exit and crowded Schumacher onto the run-off – but it's clear that Schumacher's interpretation of the FIA's guidelines is that being fully ahead on the outside was not required.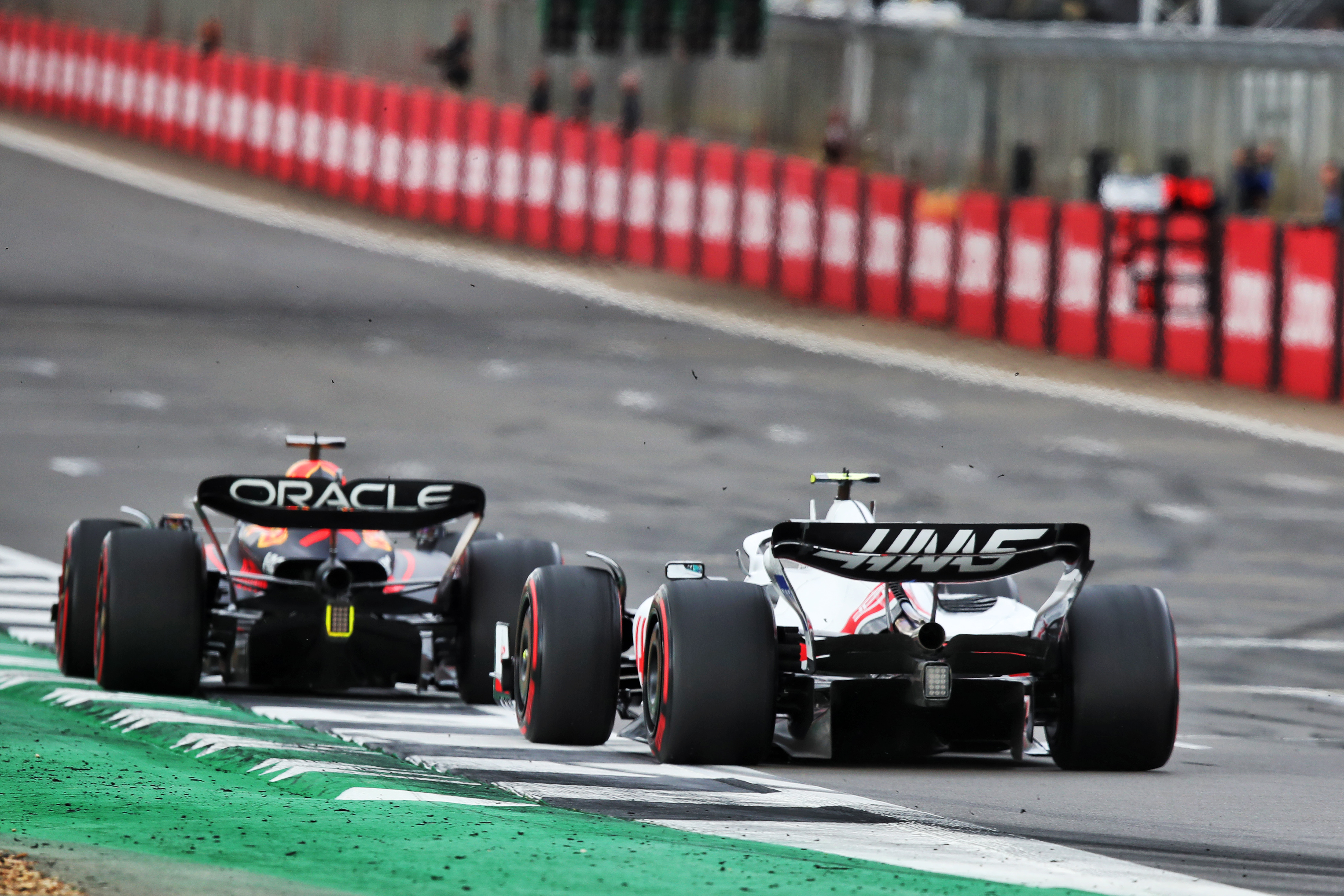 "From my understanding, the rules changed the beginning of this year, where once cars were next to each other, you had to leave the space," said Schumacher.
"Which in this case, wasn't the case. So it's something to talk about, see what the approaches were from the stewards and the race direction to just keep it the way it was.
"I knew that he wasn't going to leave the space. But again, I was clear about the rule changes that we had at the beginning of the year and the consequences of it.
"So, the fact that there were no consequences for that, just means that obviously, the rules have changed again, and that if it happens, vice versa, then it should be OK."
At the end of the last lap, Schumacher tried to get past Verstappen on the inside of the final corner, the flat-out right kind at the end of the Club complex.
Verstappen left some room but not a car's width and Schumacher backed out to avoid contact.
Schumacher said: "Yeah, a similar thing. So it happened twice.
"But it happened a few times in that race I saw, I mean, also with I think Checo [Perez] and Lewis [Hamilton], and Lewis and Charles [Leclerc] in the beginning of the race.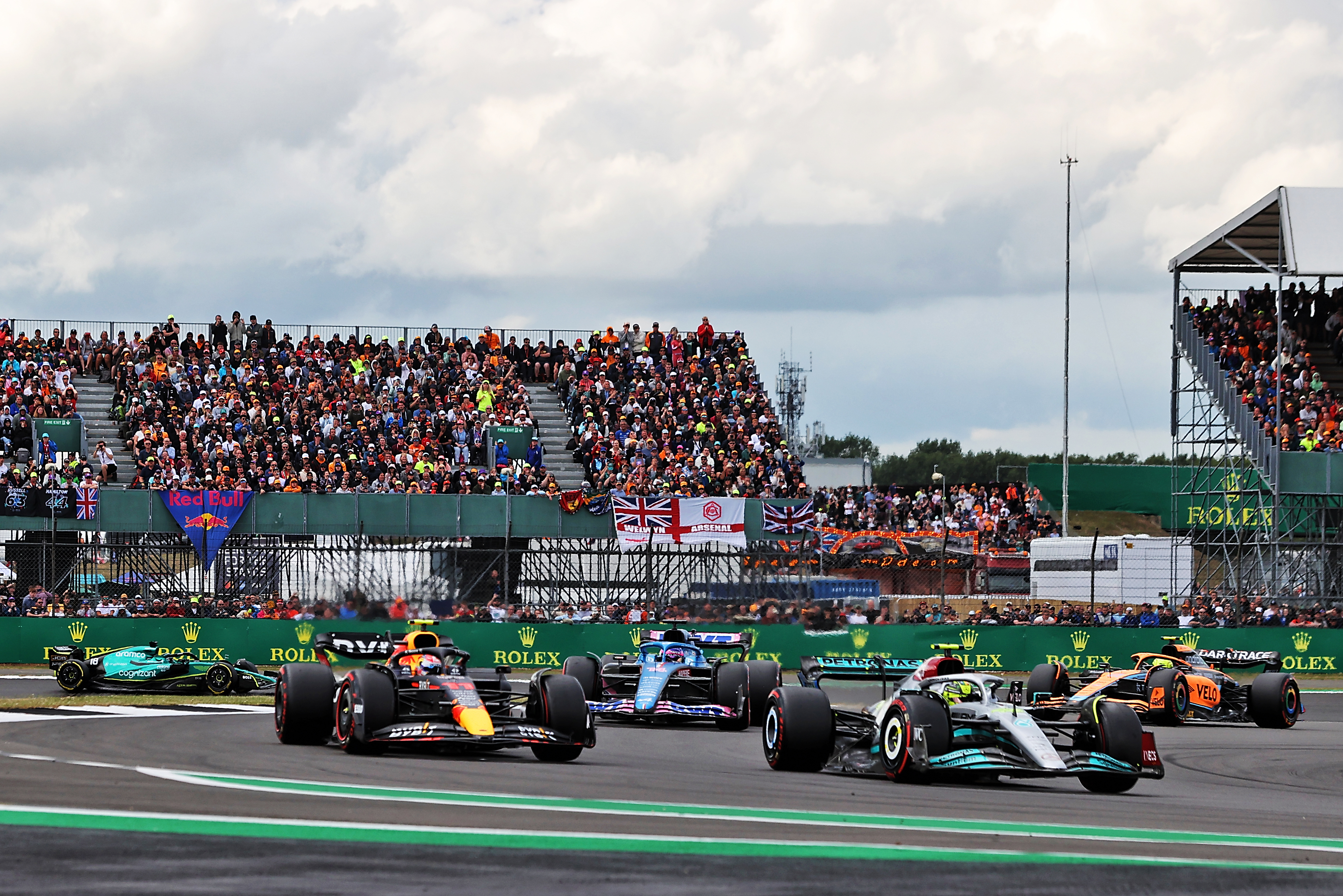 "So, something to again have clarity on and see what is allowed and what's not."
Schumacher was not alone in expecting the matter to be raised this weekend, or in expressing uncertainty over how the rules are being applied.
McLaren driver Lando Norris said "I'm sure we'll talk about in the briefings" as F1 returns to the track he received a penalty last year for crowding Perez on the exit of Turn 4, putting the Red Bull in the gravel.
Under the new 2022 guidelines, that would presumably not result in a penalty.
"I got the penalty with Perez when he was halfway alongside me," said Norris.
"I leave a pretty reasonable amount of space, and I get a penalty for it.
"But when there's an exactly similar scenario I would say with Max [at Silverstone last weekend], and he doesn't get a penalty, it's tough.
"It's not as obvious as still probably what I would like it to be, or as clear in terms of consistency every single weekend.
"Everyone's a little bit like 'can we get away with it? Can we not?' And then you just feel bad when you don't get away with it.
"Because you always feel like there's been a lot of other similar scenarios."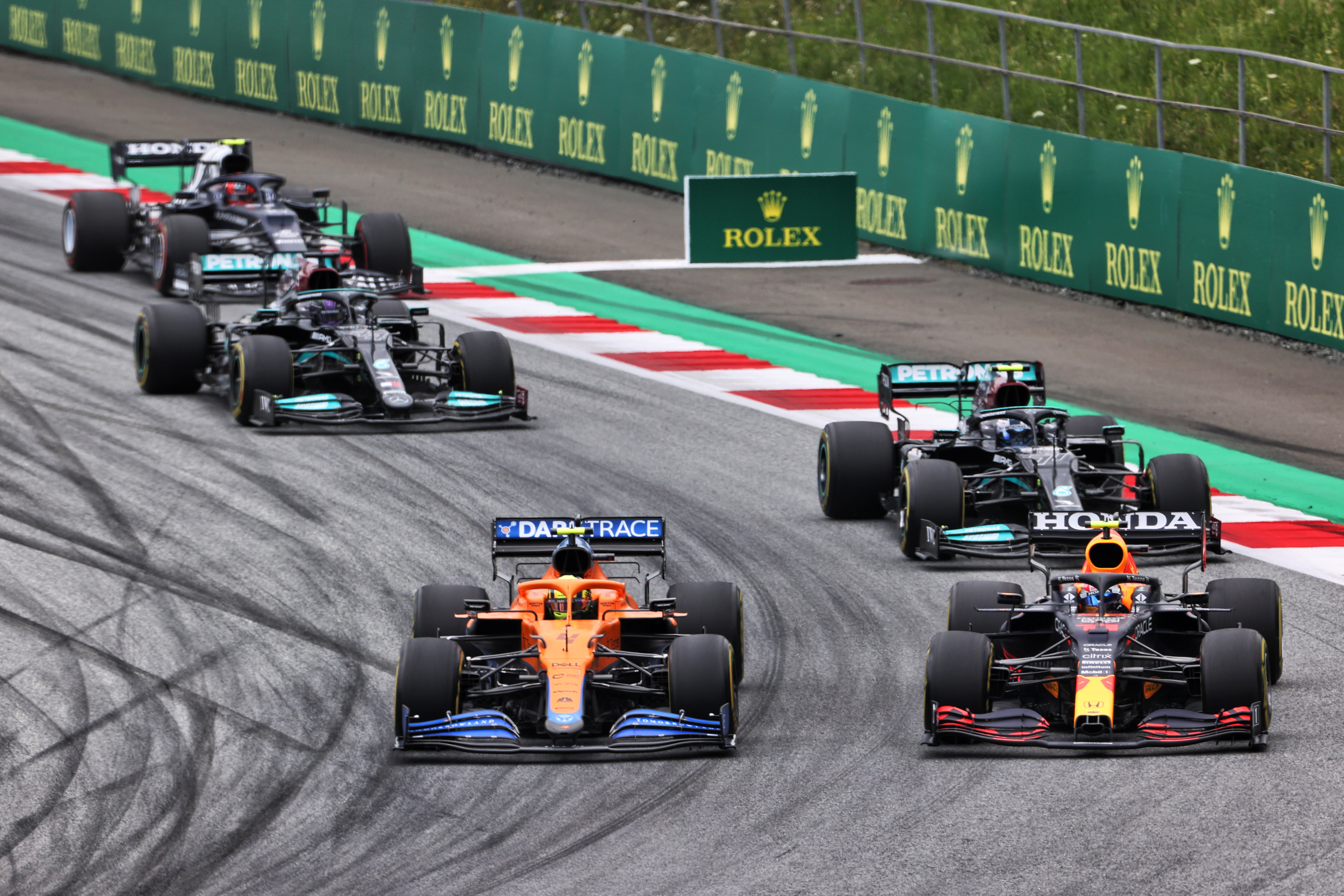 But in a sign of how conflicted drivers appear to be, two of the drivers Schumacher referred to having incidents like his in the British GP stated their satisfaction with how the racing was handled at Silverstone.
The Hamilton/Perez incident involved Perez crowding Hamilton beyond the edge of the track after passing him into Village.
Perez outbraked Hamilton on the inside and was ahead at the apex on a very tight line, which inevitably led to him running wide on exit.
So as Hamilton attempted to go through the corner side-by-side come back at Perez on the outside, to pass him into the left-hander that follows, Perez didn't leave enough space.
But Hamilton said he had no issue with that: "I think the racing between us was great. I would have done exactly the same thing that Checo did. That was good racing.
"I don't think there was really anything bad to take from the weekend."
As for Leclerc, he was forced wide by both Hamilton and Verstappen during the race.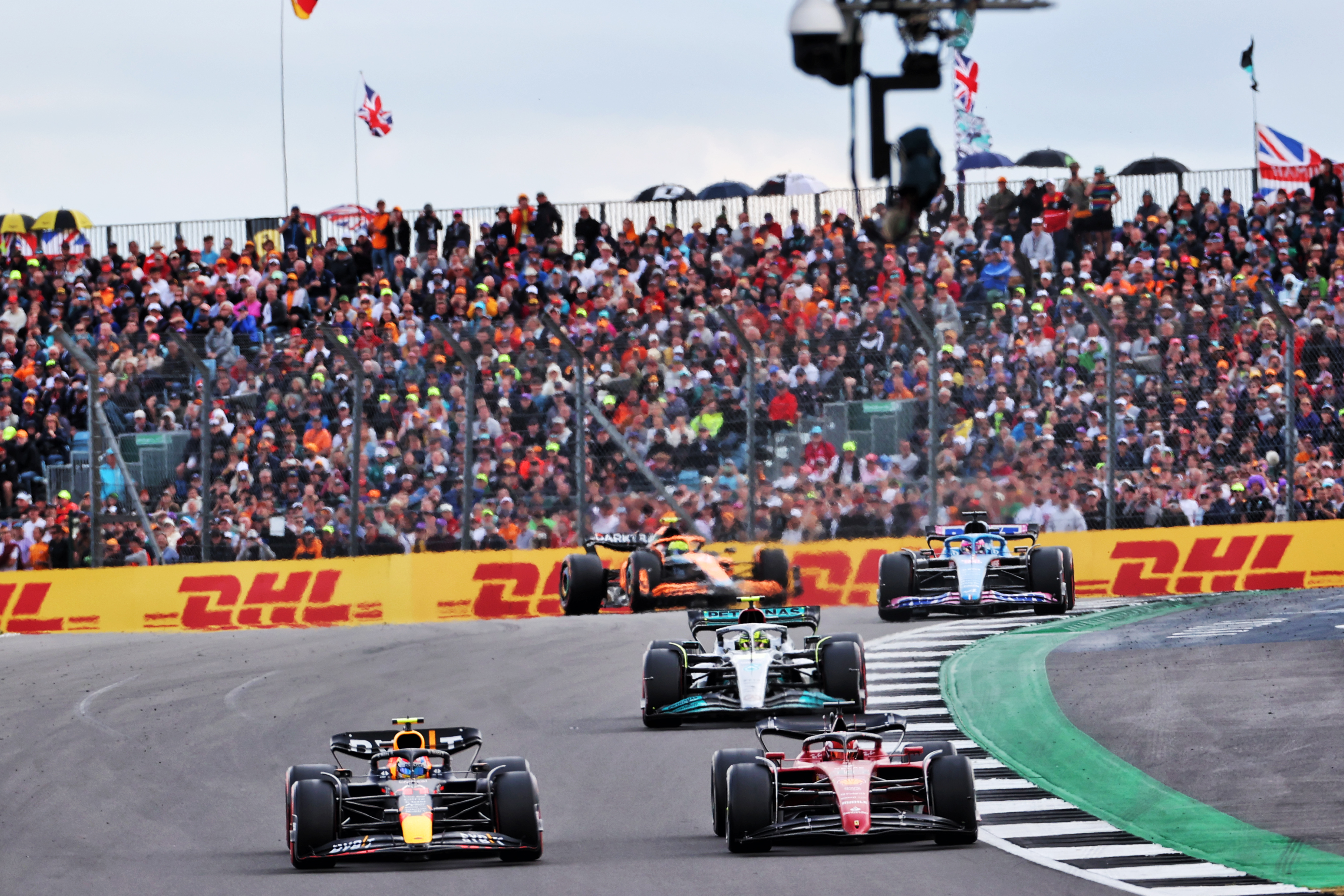 Leclerc tried to pass Verstappen at Brooklands on the first restart, came from behind under braking and nosed in front as they entered the corner wheel-to-wheel.
Verstappen got his wheels in front mid-corner and forced Leclerc aside on the exit, keeping his inside wheels just on track in the process.
At the original start, Leclerc had gone to the outside of Hamilton at Turn 3 but was behind on entry and barely had his front right wheel alongside Hamilton's left rear at the apex.
Hamilton did not let his car run right to the edge of the track on the exit but did not leave a car's width either, squeezing Leclerc onto the run-off.
"I don't think there was anything outside the limit there, hard racing but I really enjoyed it," said Leclerc.
"You can have rules for every situation but then it becomes a disaster, sometimes you just need to let the show go.
"And I think we managed the situation well, was very tricky and we all played with the limits."
When a driver is trying to pass on the outside both cars must be able to make the corner while remaining "within the limits of the track".
But when a driver is overtaking on the inside it is only their car that must "clearly remain within the limits of the track" – nothing is specified for the car being overtaken.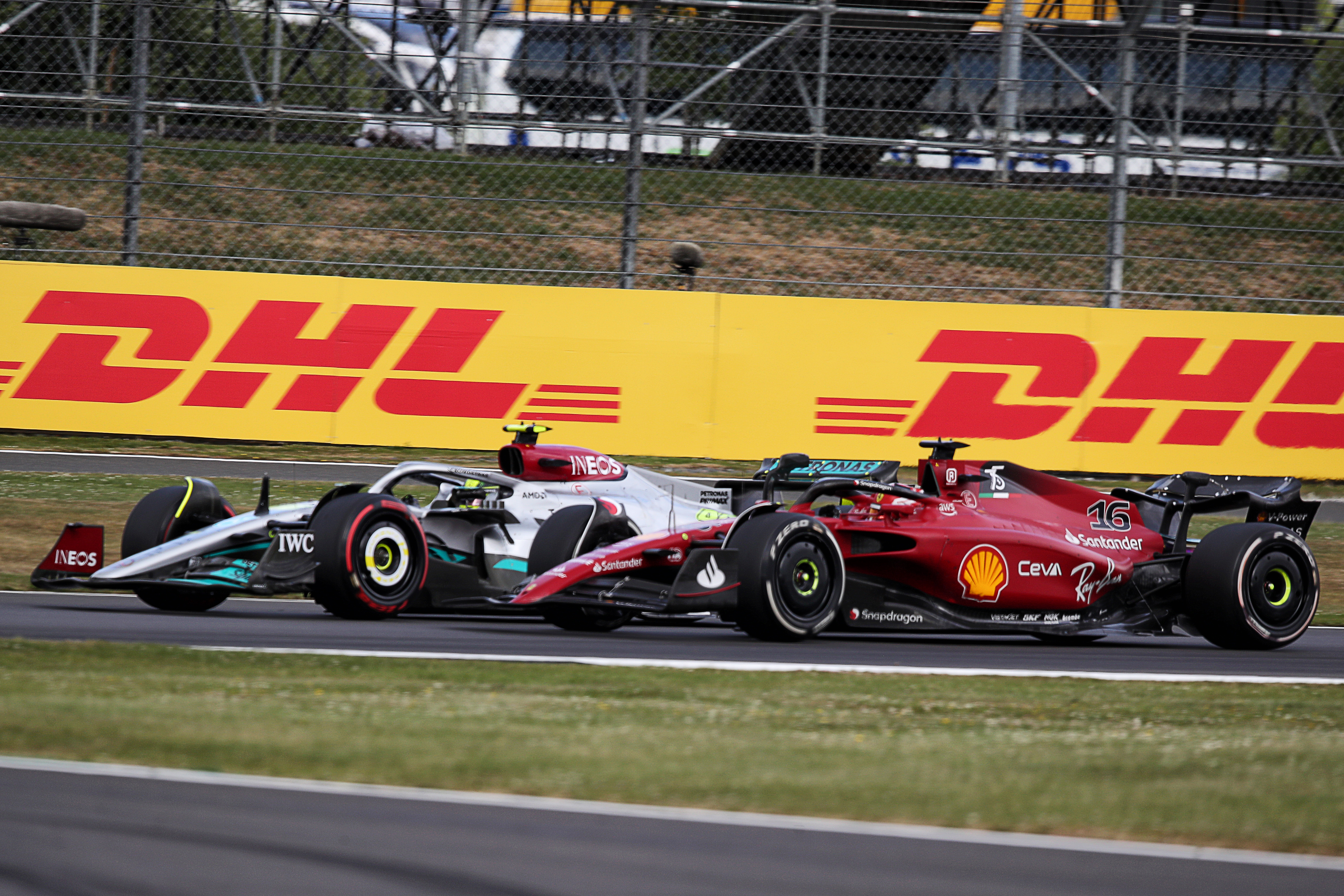 This implies that drivers on the inside can therefore run as wide as they like on exit, crowding their opponent, if they are far enough ahead at the apex – something Grand Prix Drivers Association director George Russell endorsed.
"It's good, it's pretty clear," said Russell.
"We obviously want hard racing and fair racing but I think when you go back to the karting days, if you are on the inside and you've got the corner it's your right to do what you wish from the mid to the exit if you're fully down the inside.
"It's always going to be difficult to truly judge in a racing scenario but I think we've got a good set of boundaries to go at now."
Another driver to have been on the receiving end of hard racing at Silverstone was Sebastian Vettel.
Verstappen dived inside Vettel at The Loop and ran his car close to the edge of the track again, not all the way but enough for Vettel to be crowded over the exit kerb.
But Vettel played that down, saying: "He was faster than me. So I wasn't too worried at the time or upset because I knew it is going to happen anyways.
"Whereas if it would have been, I don't know, I had made a mistake and that was the only small chance for him to pass then I would have probably stressed more about the fact that he pushed me wide a bit.
"But then I think that's racing."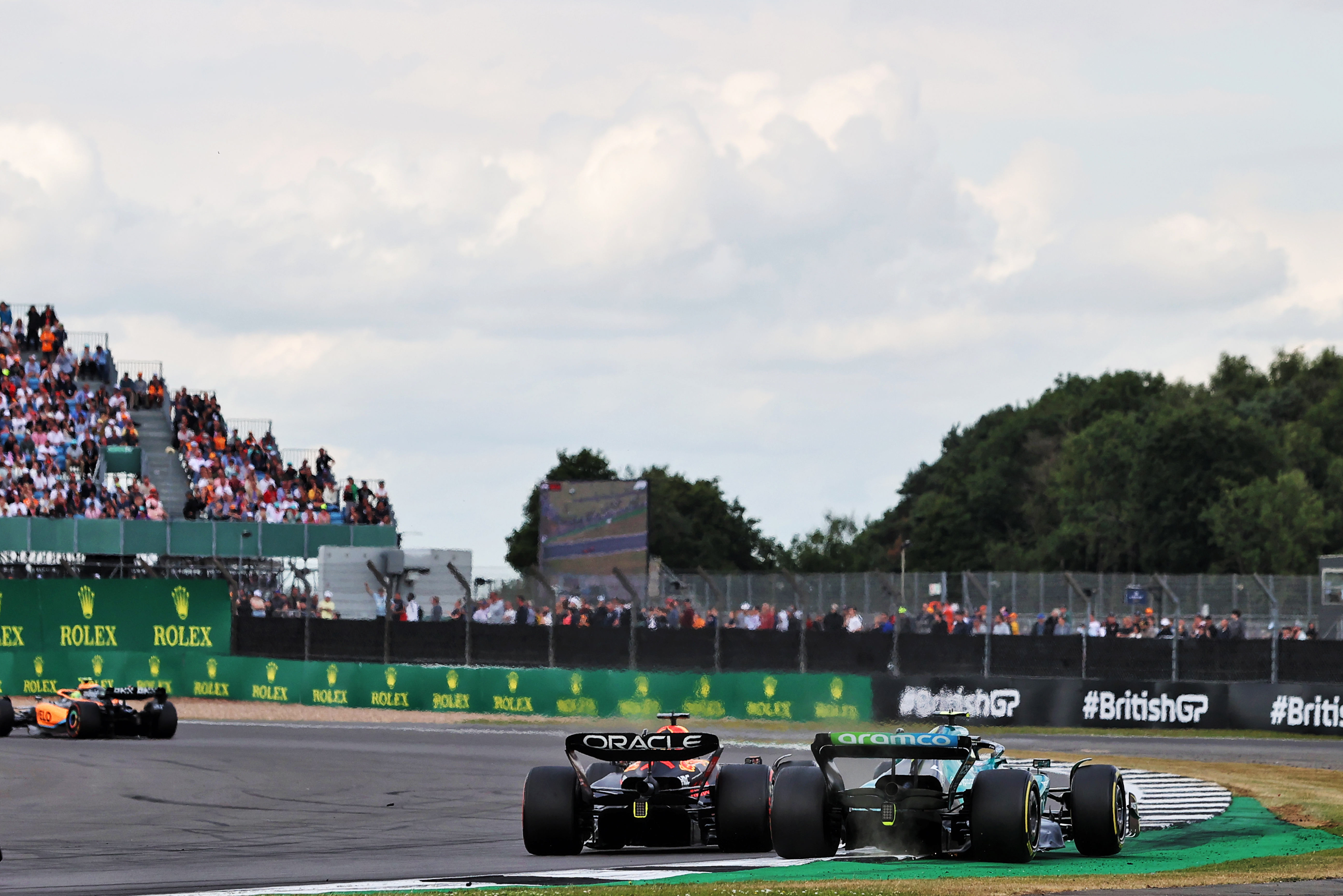 None of the main incidents at Silverstone even merited a full investigation, let alone penalties, according to the stewards.
Vettel said that is "right", adding: "We should be the best judges. And if we push somebody off and we know it's too much, we should be prepared to get a penalty for it.
"Maybe sometimes they don't see. It shouldn't happen, but it happens.
"As long as it is fair, even though it's hard and with elbows out and stuff, but as long as it is fair, it's OK."
One of the key aspects of this is consistency. As these guidelines have not been properly tested in 2022, at least not in many frontrunning incidents, the British GP was arguably the first time it came under the spotlight.
Hamilton said: "I think we as drivers are asking for things to be black and white. Like 'you can do this, you can't do that', not like it's dependent on lots of different things.
"For example, one of the things we're talking about is weaving when you're defending.
"It's always been that you are only allowed to move once, not several times. But we've just got to continue to ask for consistency – the word for us is consistency."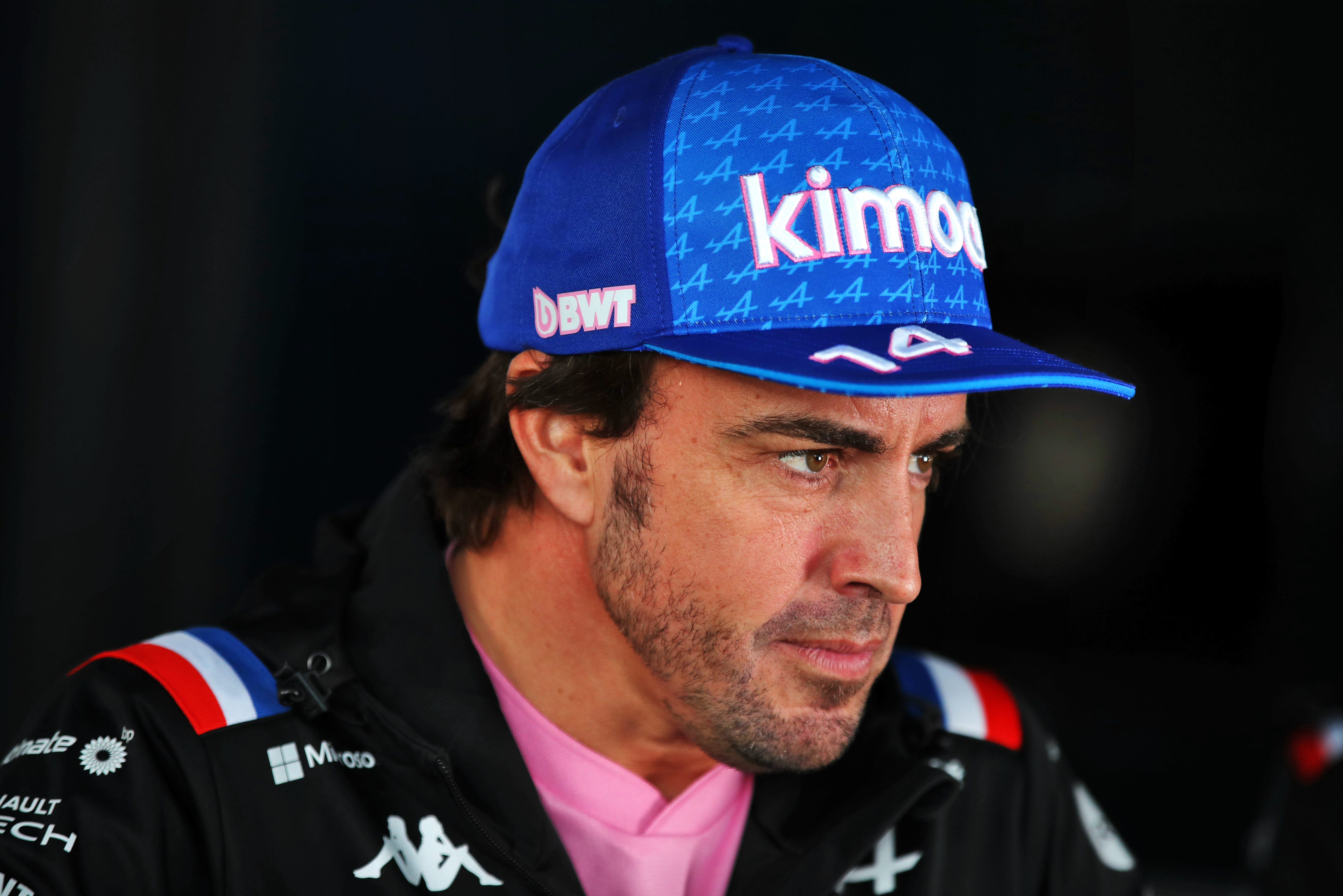 Fernando Alonso does not feel the FIA is excelling in this area, although he seemed more annoyed by Leclerc not being punished for changing direction more than once in battle – something Alonso got penalised for in Canada – and Perez not being punished for overtaking Leclerc off-track in a separate battle.
"We have to talk," Alonso said.
"Obviously when you are side by side and when you push someone out of the track, there are different scenarios and different manoeuvres, different corners, it's always more difficult to judge.
"But we have been told that it was very clear to police [using] the white line.
"Other things, stewards' decisions, can be changeable between racetracks or corners or whatever but the white lines will be this year very clear.
"And it was not in Silverstone. I left the track in Miami on one corner and I gained an advantage, according to them.
"Now was a clear gaining of an advantage because you can fight on the next corner, on the inside/outside, so it was clear – and it was no penalties.
"So, I'm very confused."