Scrutiny of Ferrari's success in winning the British Grand Prix with Carlos Sainz but failure to win it with Charles Leclerc has been intense from the moment it made a crucial race-defining strategy call.
Ferrari clearly found it irritating to be questioned so much post-race, as it tried to celebrate a win for Sainz but kept being pulled back into a race lost for Leclerc. But that's because there is a wider context than the result of one race.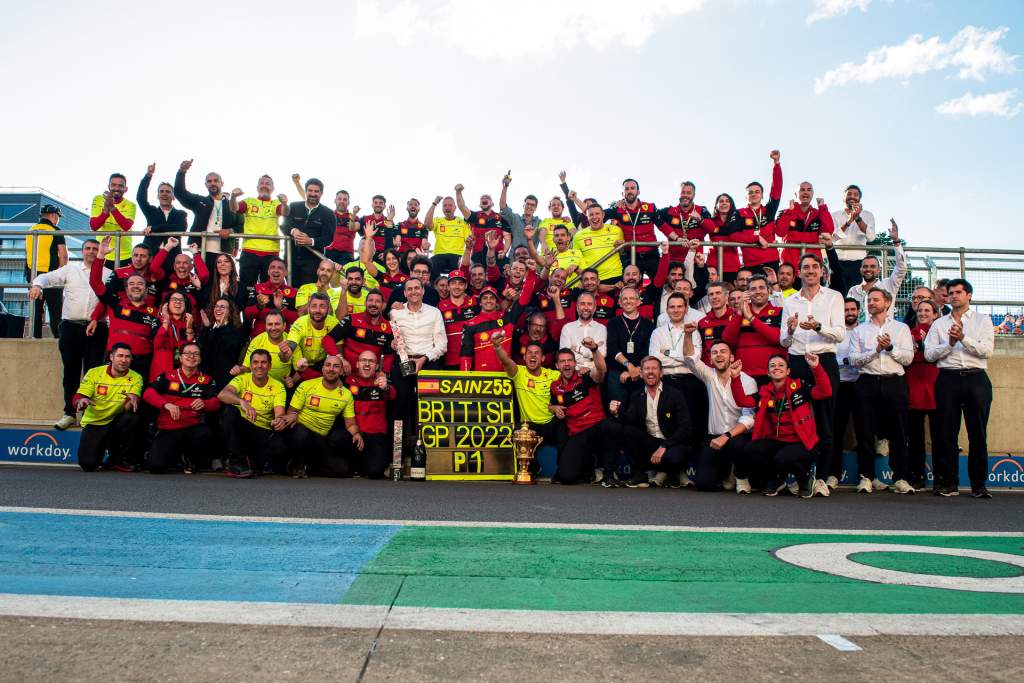 This was another Leclerc setback, another missed opportunity in the championship battle, and another grand prix in which Ferrari's decision-making was under the microscope. It is completely understandable that Ferrari boss Mattia Binotto wants to protect his troops in public. But it creates a feeling that Ferrari risks sleepwalking into bigger problems.
It's clear that Ferrari's position is that the safety car cost Leclerc the British GP rather than its own actions – an understandable one given Leclerc would almost certainly have won, having not long taken the lead when Esteban Ocon stopped before Copse.
At least publicly, the team is adamant its strategic choices were logical. The phrasing on Ferrari's own website, in a Binotto race analysis, is that it was "common sense" to leave Leclerc out. Ferrari even claims some questions "led to misperceptions after the race" – an obvious implication that other people have got it wrong.
In deciding to leave Leclerc out under the safety car while in the race lead and pit Sainz from second instead, Ferrari's mistakes were placing too much emphasis on track position and misjudging how much the soft tyres would degrade. It decided that it was better for Leclerc to be first in the queue on used hards at the restart, than to be second or third in the queue on fresh softs.
Sainz knew it would be "easy" to overtake him in this scenario. So Leclerc winning this race was never likely once the safety car ended – shown by the fact it took just a few corners for Sainz to take the lead.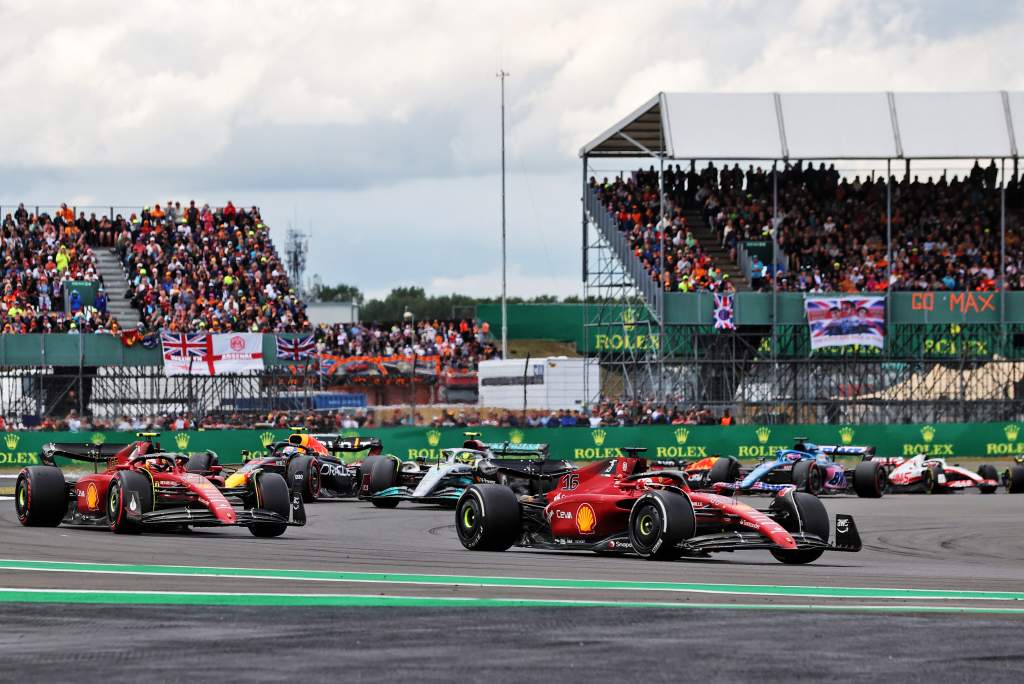 Pitting both cars or pitting Leclerc and leaving Sainz out had a higher chance of Leclerc earning the win. It was not a given, as Leclerc did have minor front wing damage and Hamilton had hard tyres that were quite fresh. But there was a shot at victory and at worst he'd finish third. Either way, a higher upside than the path Ferrari chose.
Ferrari says its priority is "to maximise the situation in order for the best team result". Splitting the strategies effectively guaranteed the win for the team, but at the cost of leaving Leclerc a sitting duck.
That's what he may legitimately question – when there is still a championship to fight for, should 'a win for the team' (whoever gets it) really come before his title bid?
That will never happen at Red Bull, where championship leader Max Verstappen will always get priority over Sergio Perez.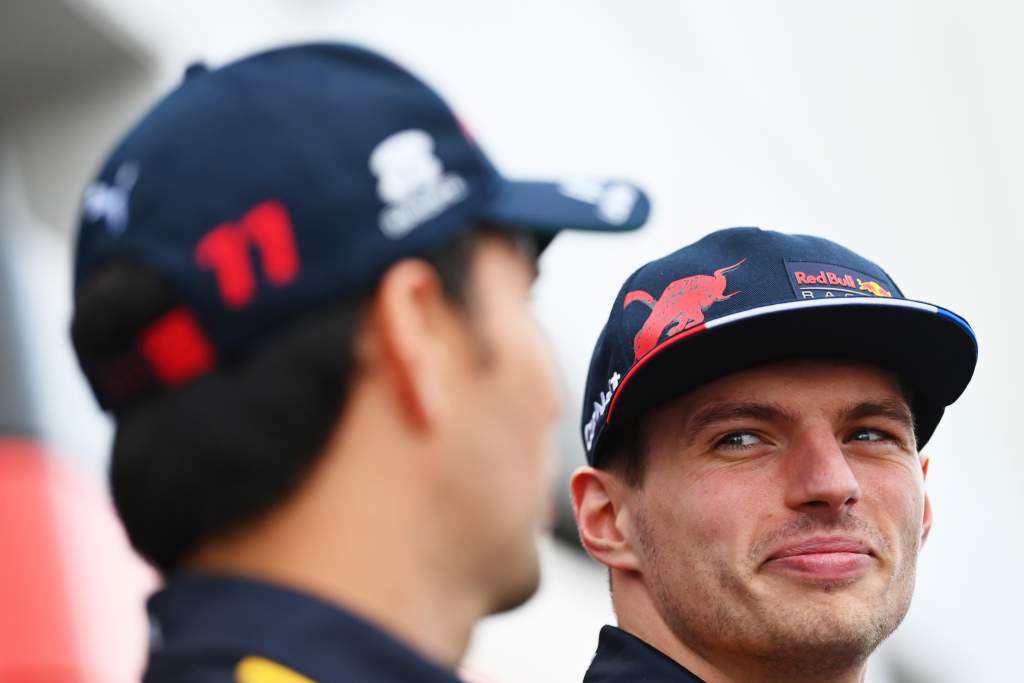 Ferrari does not want to go down that path. Team harmony is important and it will play in Ferrari's favour at times. The good relationship between Sainz and Leclerc is real and Sainz was a willing team player earlier in this grand prix when he moved aside.
Ferrari will have more headaches like that this season, though. Leclerc's run of being on the wrong side of poor reliability and strategy calls means Sainz has outscored him by 40 points in the last five races and is suddenly back in the picture, just 11 points behind Leclerc.
Now, Sainz has every right to demand equal treatment. Leclerc's no longer the clear lead driver in the standings and that means any awkward situations are going to have an uncomfortable championship context attached to it. Leclerc will want his own points to be maximised and if Sainz stands in the way of that, would Ferrari order him aside? Should it?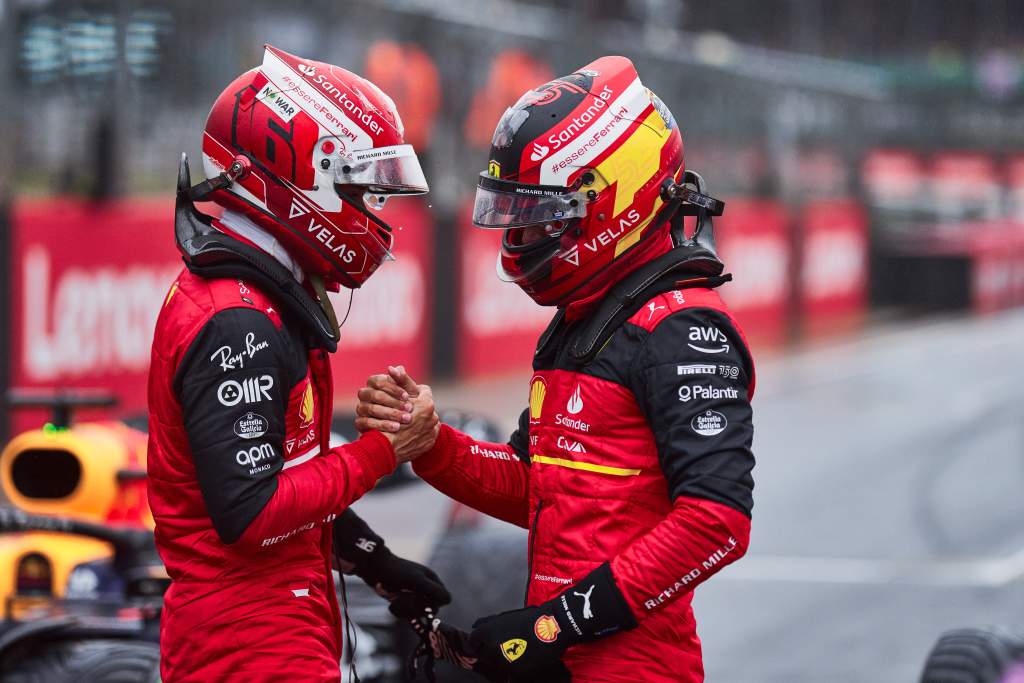 There's also a greater long-term threat. Clear number one status didn't help Fernando Alonso or Sebastian Vettel win titles, so one could argue that team orders only get you so far. But, as was the case for Alonso and Vettel, Leclerc is undeniably starting to discover the same thing that frustrated other great drivers who dreamed of titles with the Scuderia – that Ferrari, for a long time, has been missing vital pieces.
He continues to handle it well enough, although the body language and nature of his comments do indicate his patience is being sorely tested.
Asked about the run of setbacks and the mental impact, he replied: "It's not good. But I have to say that I feel like I'm showing that every race it's not affecting me too much. But I would rather not have these problems."
How concerning is it for the championship that the team keeps making mistakes? "It's costing a lot of points," Leclerc said, "but…" – and that was the extent of it.
And crucially: Confidence in the team lost? "No."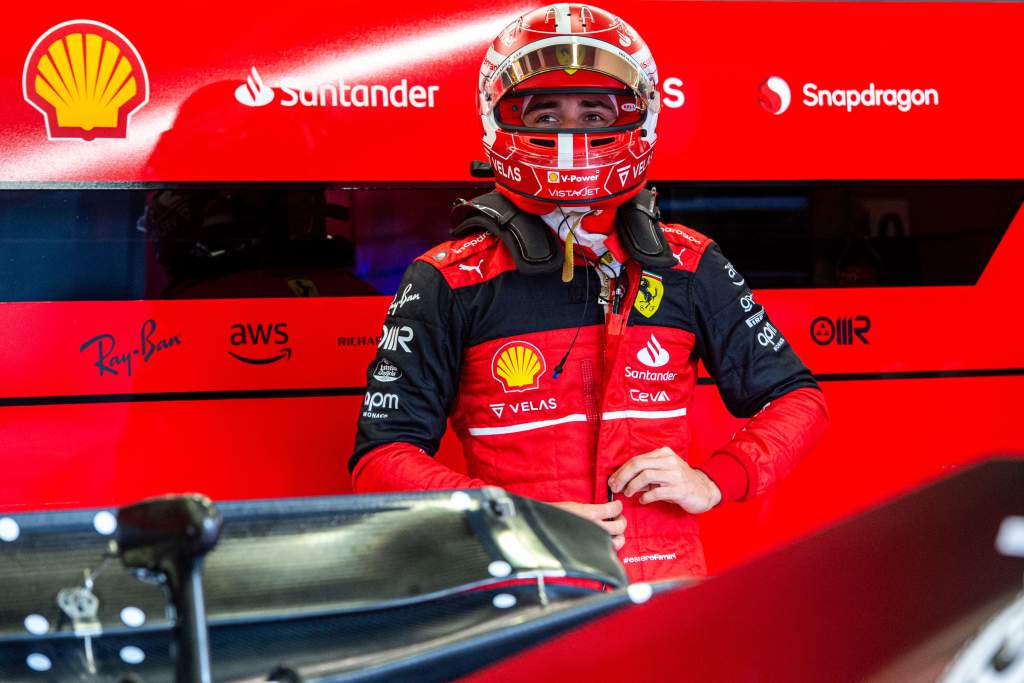 If Leclerc's title bid rested entirely on Ferrari needing to move Sainz aside and him complying, he can trust the team and his team-mate to do that. It might be a slightly delayed process and Ferrari might make it a bit more awkward than necessary but there's no evidence to suggest Leclerc would not be the immediate priority in such a scenario.
In crunch moments in individual races, though, Leclerc's faith in the team's decision making must be shaken, even if it's only slightly. He would not be an ultra-hungry, top-level driver if it wasn't. And a title fight is defined by these moments more often than simple team orders.
Leclerc has committed himself to Ferrari for a long time, to the end of 2024. He clearly loves driving for Ferrari, wants to win titles with the team, and probably legitimately believes that is still possible. When this new deal was done at the end of 2019, pieces were all in place and Ferrari just needed to convince Leclerc it could put them together.
So far, Ferrari's just reaffirming old weaknesses. That could sow seeds of doubt in Leclerc's mind.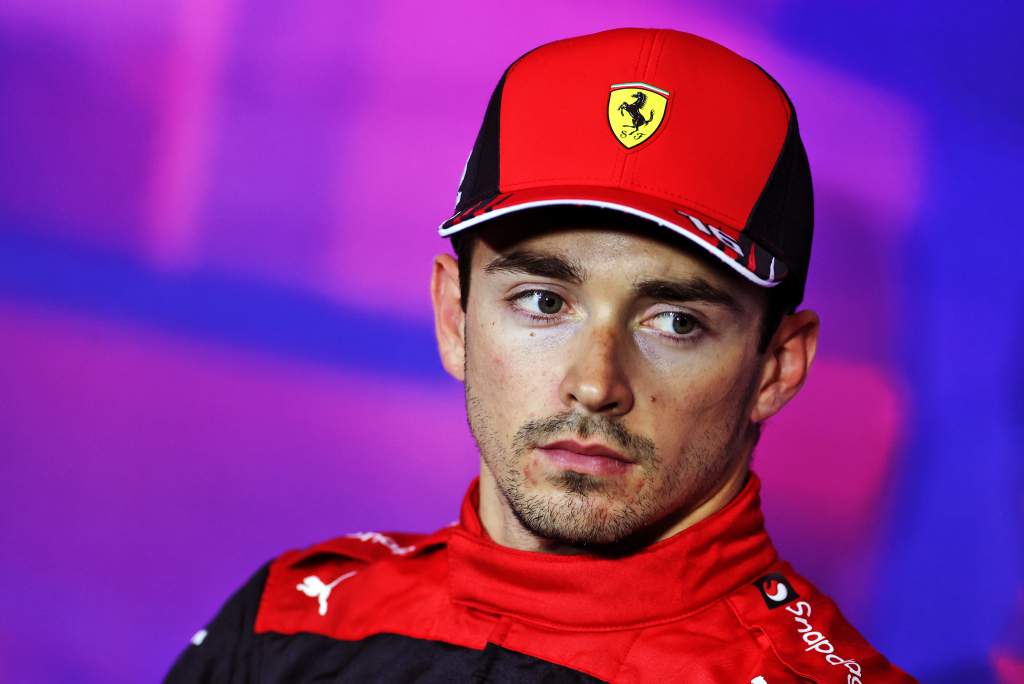 For this year, at least, it may mean nothing. Ferrari insists that the title was not the pre-season expectation. Leclerc will naturally be disappointed the championship seems to be slipping away after such a strong start but he may find genuine comfort in Binotto's bigger picture: Ferrari has some growing up to do, this year came too soon, but the team is not far off being ready to beat Red Bull and Mercedes over a full season.
A quickfire run of races means Leclerc's mind is likely to be firmly focused on the Austrian, French and Hungarian GPs. By the end of July, he will know if he has a shot at the 2022 title or not. Either he heads into the summer break within sight of Verstappen or far enough adrift to be in mathematical contention but nothing more.
The damage to Leclerc's 2022 title bid has been obvious. What Ferrari must ensure is that any problems are reduced as best as possible this season – and that any frustrations do not go beyond it.