McLaren Formula 1 team boss Andreas Seidl says he would have supported a reverse-grid race experiment despite being "old-style" and not liking artificial changes to racing.
With F1's 2020 season set to include repeat races at the same venue, F1 owner Liberty Media tabled a suggestion of a reverse-grid qualifying race at the second iteration of such events.
For example, the season-opening Austrian Grand Prix this weekend would have a normal format, but the second Red Bull Ring race the weekend after would have a qualifying race for which the grid would be set by reversing the championship order – then the result of that Saturday race would set the grid for Sunday's Styrian Grand Prix.
This had the support of the majority of teams but Mercedes rejected it, outlining three reasons for doing so.
However, F1 has not given up on the concept, and while Seidl is not a fan of the idea in principle, comparing it to his dislike of the Drag Reduction System, he thinks now is the best time for F1 to try it.
"I would say I'm still a bit old-style in this aspect," he told media including The Race.
"Similar to, for example, the reason why I don't like DRS at all – because one thing I always like in Formula 1 is that everyone is always working according to the same regulations and in the end the team or the driver that wins simply did the best job.
"And that's always something I like in Formula 1 compared to other categories I've been in.
"I still have this dream that together with the new regulations from 22 onwards, together with a budget cap, that hopefully we get to a position one day again, where we could have with the same regulations for everyone, with not having any artificial overtaking devices, simply a great show with the competitive field and with cars that can race each other very close."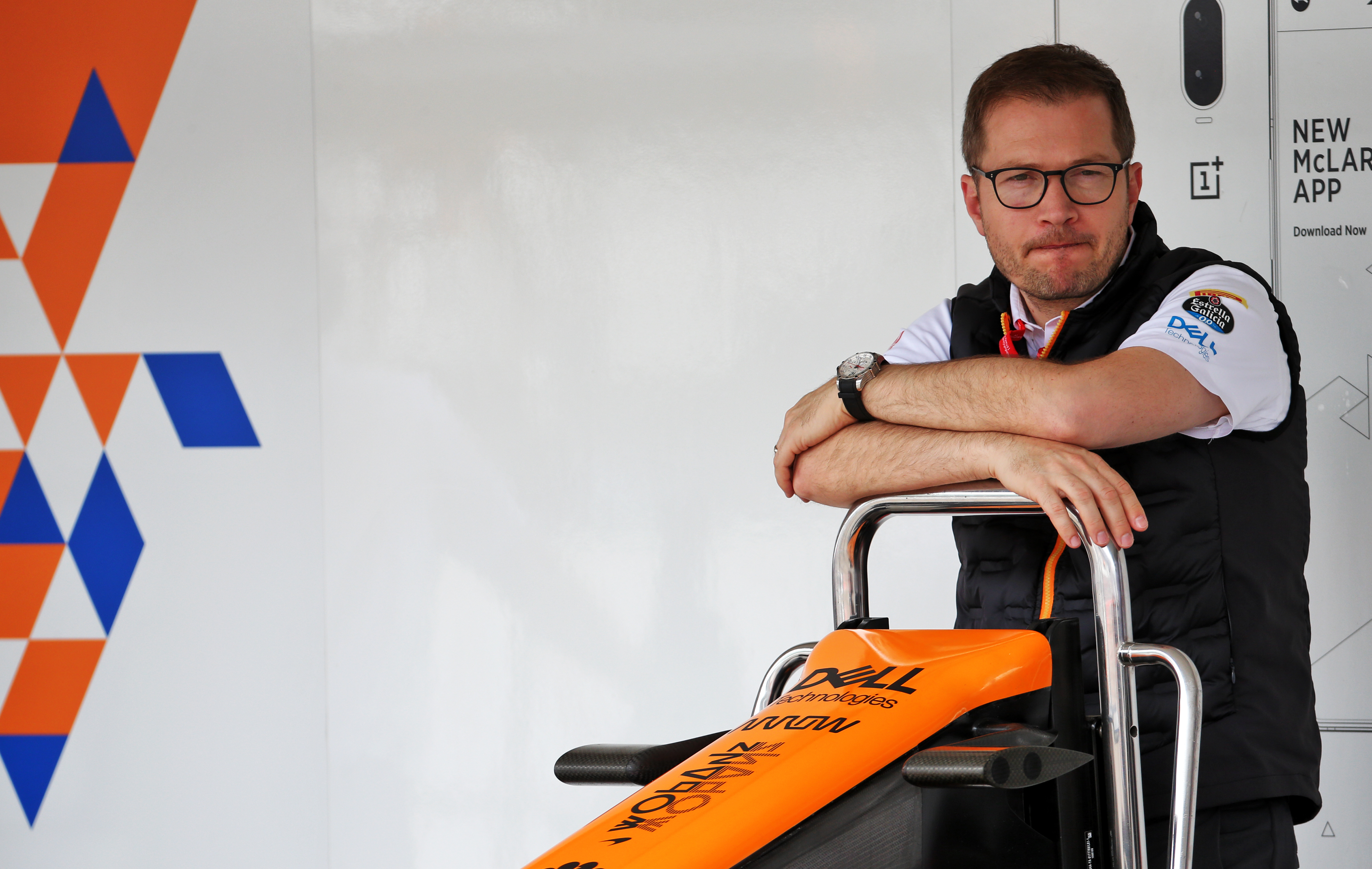 Seidl hopes that F1 will soon move past the point of needing such concepts.
A budget cap will be in place from next season, capping spending of major elements of an F1 team to $145m, and in 2022 new technical rules will come into force that F1 hopes will make it easier for cars to follow closely.
But in the meantime, Seidl says "we have to face reality."
"This year and also next year, we can expect a similar pecking order with a decent gap again between the top three teams and the rest that we've seen in previous years," he said.
"So looking at that, it would have been an ideal opportunity to try something new.
"And of course, a team like McLaren would have been up for that because it would have been a great opportunity for us to score big results which are simply not possible to achieve in normal races at the moment for a team like us.
"But I can fully understand also that a team like Mercedes being so dominant and so competitive (would be against it)."
F1 has considered many options in recent years to spice up racing, and one proposal that is frequently suggested is reducing the amount of data teams have at their disposal.
The 2018 United States Grand Prix benefitted from a rained-out Friday practice that meant teams had less information going into the rest of the weekend and that contributed to a three-way fight for the win across three teams, all on different strategies.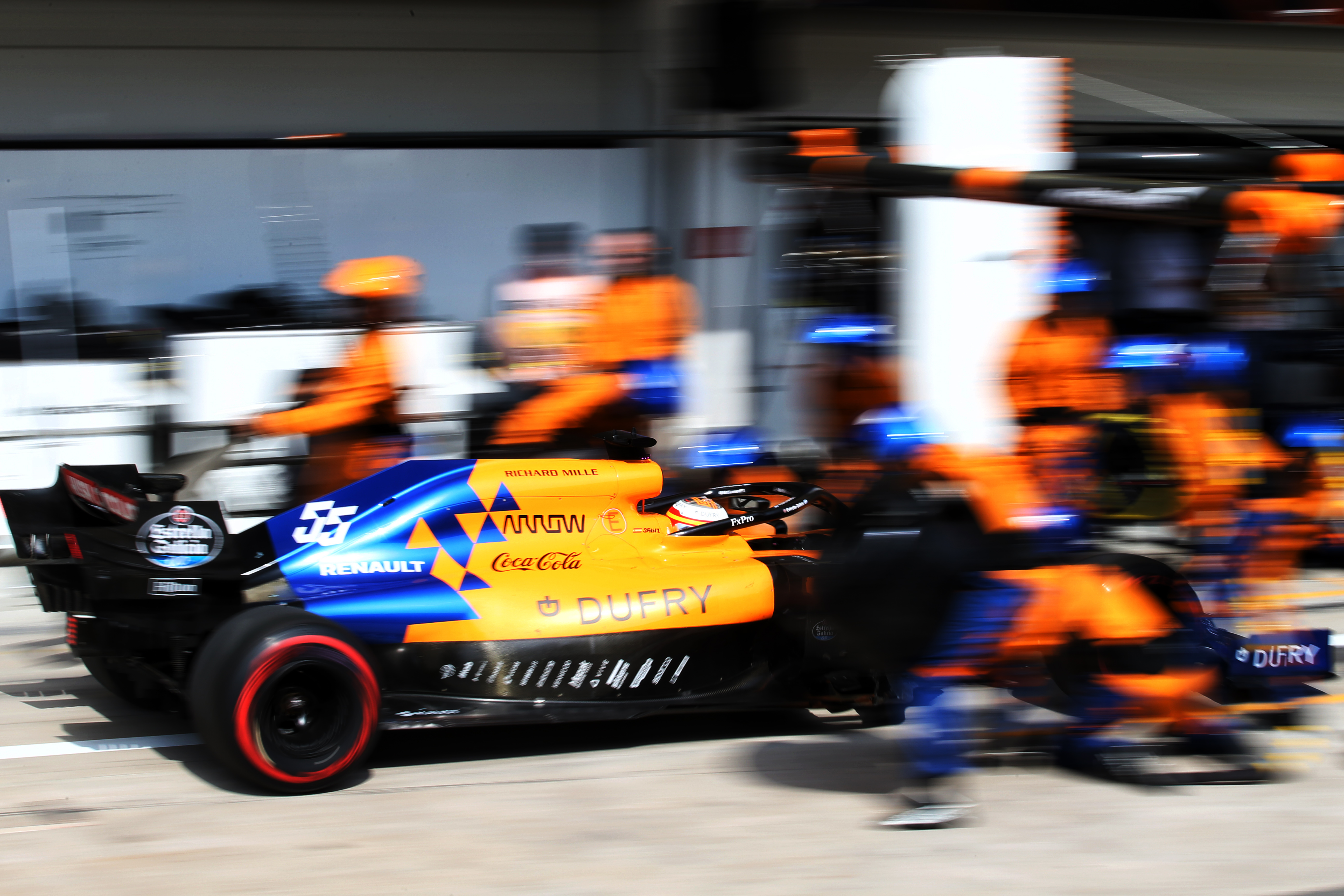 However, Seidl said the idea – which has been rolled out in the Australian Supercars series for its resumption post-coronavirus delay – is not something that would make much impact.
"I'm not a big fan of further restrictions to be honest," he said.
"I have the hope that most of the job is done by the budget cap and in my ideal racing world, there will be no other restriction.
"OK, I know that is a bit naive and not realistic at the moment.
"I think it's also important for Formula 1 in the future that we always have the quickest car on the planets, which we have, and that also in terms of technology having leading edge technology.
"And these cars nowadays, they're quite complex, which I also like, and in order to operate these cars, also in order to operate them safely, you simply need a certain number of sensors and data acquisition on the car.
"To be honest, I don't think it will change that much.
"If you would restrict that more because our engineers would simply find other ways of how to compensate for what we would lose."